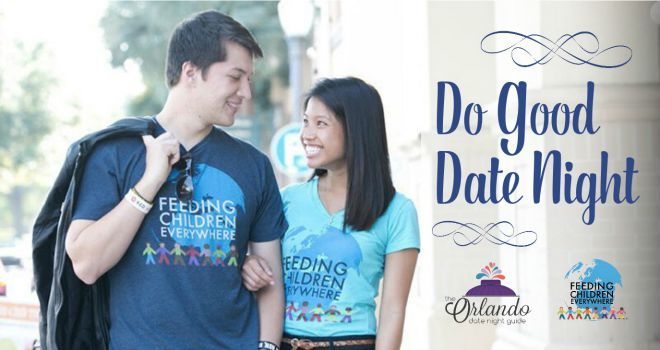 Wouldn't it be great to have a fun, connective date night while feeling like you did something significant at the same time? That's exactly the thinking behind our new Do Good Date Night series. Couples pitch in and help a local non-profit and then we kick back and enjoy food, drinks and good times. It's a win-win for everyone.
We're launching our first Do Good Date Night in partnership with Feeding Children Everywhere, a Longwood-based non-profit that has sent more than 30 million meals to hungry children across the world since it began in 2010.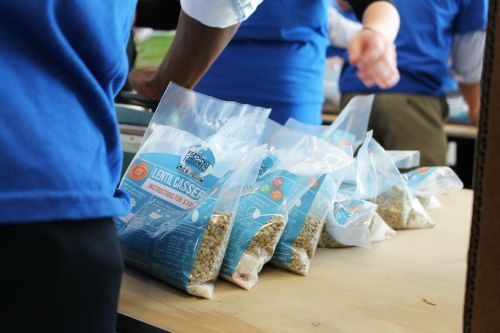 The meal, which has ended up in stomachs as close as Sanford and as far away as the Philippines, is a mix of dry lentils, rice, vegetables and pink Himalayan salt.
Using an assembly line model that can be scaled to work with groups as small as 8 and as large as 800, the creation of the meals has become a fun way for people to connect with the issue of hunger one scoop of lentils at a time.
On Saturday, September 26, we invite you to join in the assembly line fun at Feeding Children Everywhere's massive facility in Longwood.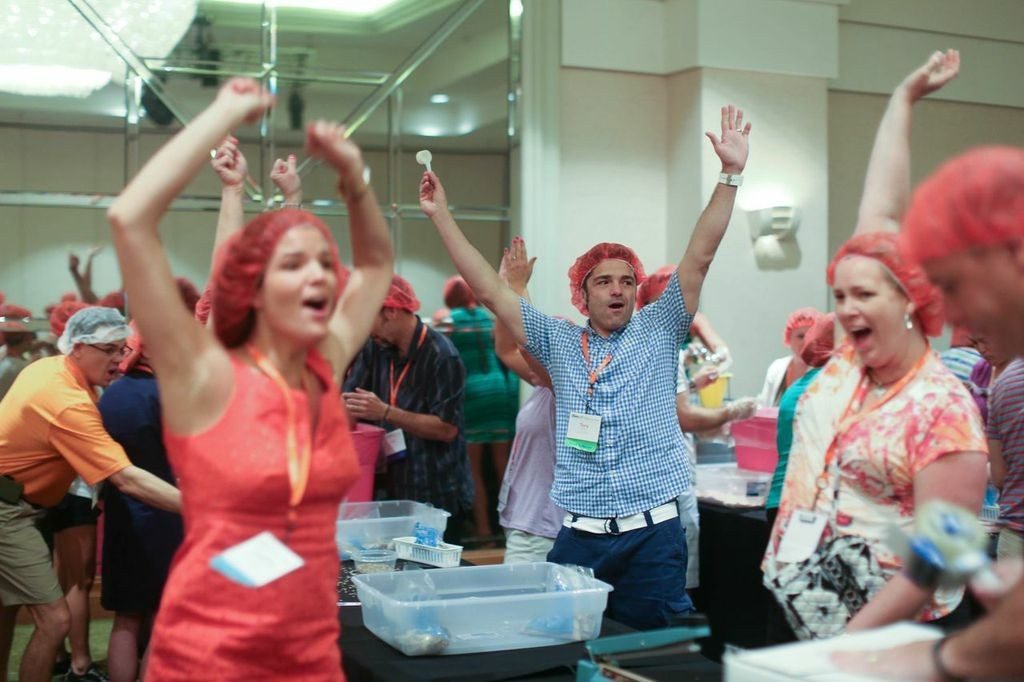 We'll spend about an hour doing this fun (and competitive) meal making and then we'll spend another hour enjoying beer and fabulous food from Cask & Larder (including pulled pork, Nashville chicken hand pies, crab & corn hushpuppies and cobia rillettes) while we have a rousing game of couple's trivia with tons of prizes.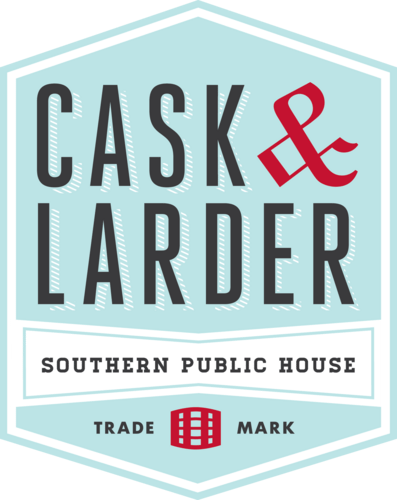 Raffle, trivia and assembly line prizes include a 2-night stay at Walt Disney World Swan and Dolphin, brunch at Barnie's CoffeeKitchen, gift certificates to Christner's Prime Steak & Lobster and  Taverna Opa, a private Limo Cycle pub crawl tour for up to 8 friends and two passes to all three attractions at I-Drive 360 (including The Orlando Eye)!
BIG NEWS: Dr. Clifford Clark and Orlando Aesthetic Institute will be matching all ticket revenue collected – dollar for dollar – and every cent will go to Feeding Children Everywhere.
We hope you can join us at what will be the first of many date nights designed to pair a fun night out with the chance to give back.
The Do Good Date Night
Saturday, September 26, 7pm-9pm
Feeding Children Everywhere
830 S Ronald Reagan Blvd, Longwood
TICKETS – SOLD OUT
Tickets are $35/couple. Space is limited. Pre-registration is required. Beer will only be served to those ages 21+.
Our September 26 event with Feeding Children Everywhere is now sold out. Please join us on November 7 when we'll partner with Second Harvest Food Bank of Central Florida. Tickets to the Nov 7the event + more details here. For more information, you may also email Kristen.
FUTURE EVENTS
November 7 – Second Harvest Food Bank of Central Florida TICKETS AND DETAILS
January 16 – Goodwill
Valentine's Day 2016 – TBD
***Be sure to join our e-newsletter so you never miss news about future events and tickets.***