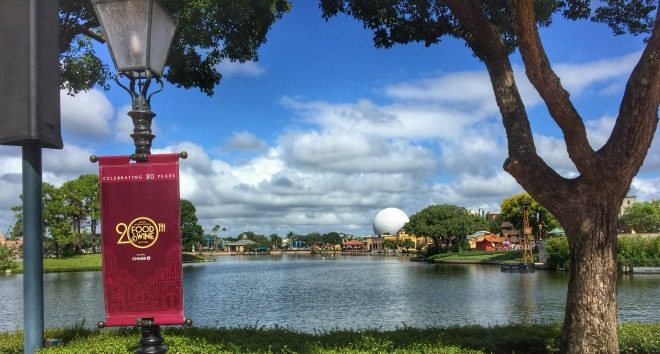 Epcot's Food & Wine Festival is now in full swing with more than 30 delicious global marketplaces dotting the World Showcase daily through November 16, 2015. Throughout this much-loved, 53-day foodie fete, hundreds of thousands of visitors will descend on Epcot to eat, drink and be inspired by the more than 270 Disney chefs and culinary stars participating in this year's festival.
Let's be real… it's not inexpensive to do this date night. In fact, festival aficionados will tell you there is a right way to do the festival, one that will maximize the enjoyment and (just as importantly) the value for your dollars. To help you have your best year ever at the 20th anniversary of Epcot's Food & Wine Festival, we checked with a few festival insiders to compile a list of tips to make sure you get the most out of your visit.
GETTING THERE
Stay at an Epcot Resort Hotel 
It's an easy stroll directly into the World Showcase entrance from the walkway by Disney's BoardWalk Inn, Yacht & Beach Club and Swan & Dolphin Resort. Not only do you get easy access to the park but you won't have to worry about designating a sober driver.
Yes, these hotels can be pricey, so if you're looking for a cheaper option and don't mind traveling via Disney transportation to Epcot, check out the Florida resident discounts now being offered at a few Walt Disney World hotels now through December 3, 2015. Details here.
By the way, many area non-Disney hotels, such as the Hilton Bonnet Creek and Waldorf Astoria, offer complimentary transportation to Epcot and other Disney theme parks.
Discounted Tickets
You won't find any savings on a one-day park ticket, however, Florida residents save quite a bit of cash when they purchase passes in multiples of three and four days. A three-day park pass will cost you $189 ($63/day) and a four-day park pass will cost you $209 ($52.25/day). Please note that Florida resident tickets expire 6 months after first use or by December 14, 2016, and are not valid at any theme parks or gated attractions during certain blockout dates. More details here.
If you're considering becoming an annual pass holder, the 'Epcot After 4pm Pass' might be a good option for you. The cost is $265.19 for Florida residents and it gives you access to Epcot (only) all year after 4pm. It also includes parking. Details here.
DIVING IN
Go Against the Herd
During a recent visit, we noticed that most people naturally move through the World Showcase clockwise. Starting from the entrance (the Festival Welcome Center), they head left toward Mexico and China. In fact, the Festival's pocket passport (a.k.a. Discovery Guide) is ordered this way.
If you're arriving right at 11am (when the World Showcase opens), go counter-clockwise and head to your right instead. Not only will you avoid the crowds (at least for a little while) but you'll be able to snag Canada's Cheddar Cheese Soup, a festival favorite, before the long lines set in.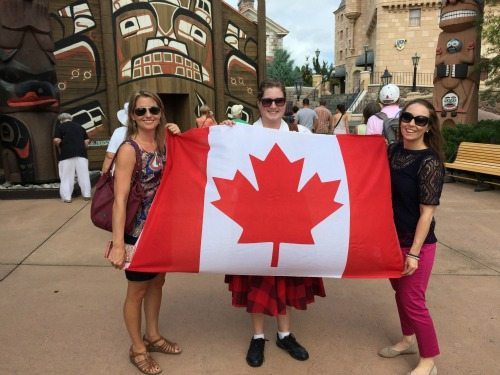 Set a Budget
Expect to pay between $3 and $8 for each food item and know that $100 can be gone in a snap with so many wonderful food and drink offerings waiting around every corner. If you're watching your dollars, take a moment to plan your route using the festival's pocket Discovery Guide, which lists every food item and where you can find them. Tick off the food and drink items that are most important for you to try and then stick with that plan.
Buy a Pre-Loaded Card
Save time and stick to your budget by buying a festival debit card and loading it with only the amount of cash that you truly want to spend as you sip and taste your way around the world. There are a few kiosks located near the Festival Welcome Center where these can be purchased. We love how they come with arm bands so you always have quick access to payment as you hit each station. If necessary, it can also be reloaded throughout the park.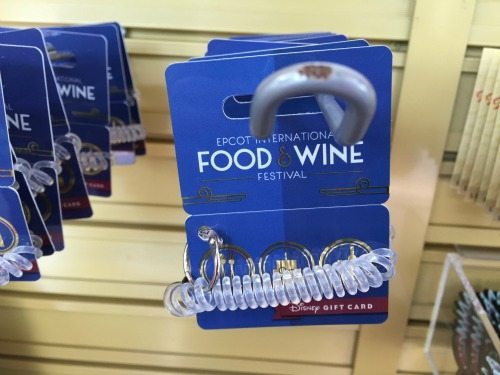 Splurge… a little
If you're a Disney pass holder, spending a few extra bucks to participate in some of the festival's premium events and parties is a must. There are 193 premium events happening during the Epcot Food & Wine Festival ranging from signature dinners to food & wine pairings to luncheons. At a minimum, these events give attendees the chance to break from the crowd, if only for an hour away from the sun and off your feet. But these events are also the chance to explore some truly distinctive culinary offerings and meet some fascinating chefs.
We attended the French Family Meal Traditions lunch at Monsieur Paul last week and have been raving about it ever since. This spectacular French feast, served every Friday and Sunday at noon, takes guests on a culinary tour of classic French food paired with terrific wines.
Tickets are also still available for the Mexican Tequila Lunch served at La Hacienda de San Angel (Thurs/Fri/Sat noon – 1:30pm) and the Italian Regional Food & Wine Pairing Luncheon (Mon/Wed/Fri noon – 2:30pm). For more details, click here and scroll down to "Dining Adventures Around the World."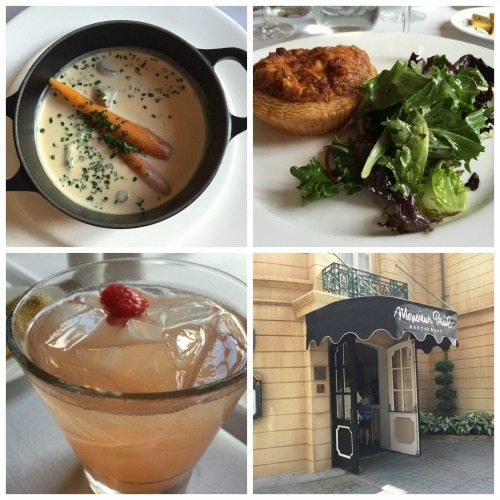 Consider the Sampler Package
For $59/guest (above admission), you can purchase a Sampler Package, which gives you the following perks:
8 entitlement tabs for food or beverage items of your choice at over 30 Food & Wine Festival Global Marketplaces
Priority seating at the 6:45pm Eat to the Beat concert at America Gardens Theater on the day of package purchase
Limited-release 20th Epcot International Food & Wine Festival trading pin
You can also purchase a Premium Package, which is $199 and gives you access to 11 special Premium Package areas where you can choose to purchase items from over 30 global marketplaces, enjoy two special Food & Wine Festival events and take home an amenity bag with exclusive Food & Wine merchandise. More details about this package here.
Snag tickets to the value events
Culinary demos and beverage seminars are priced at just $15. Depending on which one you choose, you might get the chance to meet one of the festival's culinary superstars, but at a minimum, you'll be entertained for 45 minutes and you'll get something delicious to eat and/or drink. The mixology seminars, which happen daily at 6pm, are also $15 and typically give you the opportunity to mix (and drink) three different cocktails.
Grab the Perfect Swag
If you only take home one souvenir with you from this year's Food & Wine Festival, let it be the 20th Anniversary Cookbook. Written by Edible Orlando Managing Editor Pam Brandon and Disney Chefs, this wonderful collection of recipes and stories is something that will bring back your favorite festival memories again and again.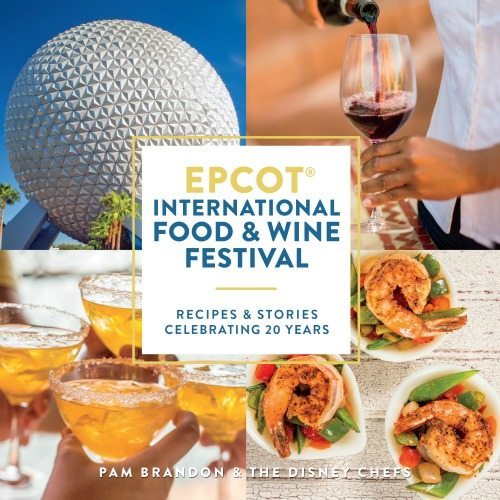 Get all the details at epcotfoodfestival.com.