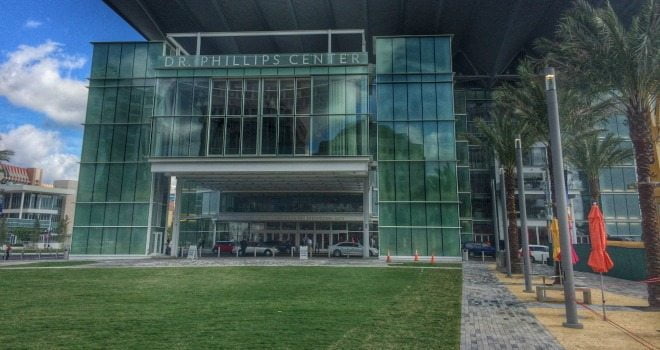 In partnership with Florida Blue Foundation, Dr. Phillips Center will once again present the Florida Blue Concert Series, a free series that will take place on the outdoor Seneff Arts Plaza on select 3rd Thursdays, coinciding with the Downtown Arts Districts 3rd Thursday events. Concerts will begin at 5pm.
CONCERT LINE-UP
Thursday, October 15, 2015 at 5pm
The first Florida Blue Concert features the Orlando Concert Band, a 65-member wind ensemble, organized and operated as a not-for-profit Florida corporation. The October 15 event features a mix of patriotic, film, and Broadway with some Latin pieces: Maeguena, Fantasia Espanol, Sol Y Sombra. The Broadway section will include a salute to the Sound of Music part of the Fairwinds Broadway 2015 -2016 season at the Dr. Phillips Center.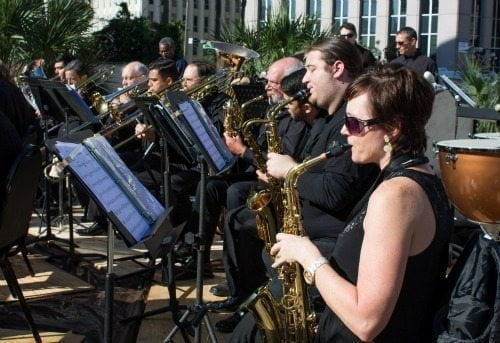 Thursday, November 19, 2015 at 5pm
The Rico Monaco Band takes the stage for the second in the Florida Blue Concert Series, playing their signature Latin Rock both original music and classic rock covers. Rico Monaco is an Award-Winning guitarist, bandleader, and guitar instructor. Monaco has been playing guitar for over 30 years, and in that time has released several albums, toured the world, and taught hundreds of students. Among the band's awards are Musician, Band, CD, and Song of the Year, as well as the National Battle of the Bands sponsored by Hard Rock Cafe and Cabo Wabo Tequila. He has played on stage with the likes of Sammy Hagar and Michael Anthony.
Thursday, December 17, 2015 at 5pm
A holiday concert performed by Central Florida Community Arts closes the year with the third in the free series. Noel: The Carols of Christmas takes the beloved traditional Christmas classics, arranged by Derric Johnson, and combines them with spirit-lifting narration to tell the story of the birth of Jesus. Central Florida Community Arts is a non-profit 501(c)(3) Musical Arts organization that believes every artist of every age should have a cultural platform to connect, serve, & perform. Programs include choir, orchestra, and child and youth programs.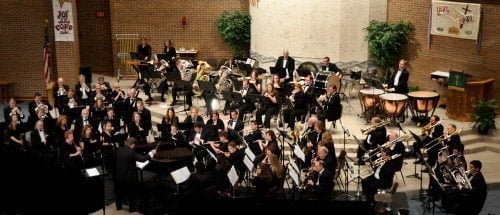 The Florida Blue Concert series continues in the spring with a new line-up of free concerts. Tentative dates include Thursday, April 21, 2016 and Thursday, May 19, 2016. For more information, visit drphillipscenter.org.