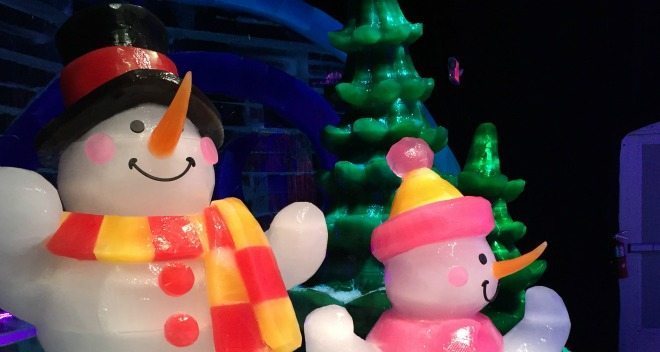 Christmas has descended on Gaylord Palms, transforming the resort into a holiday hub from November 24, 2015 through January 3, 2016. Two million sparkling holiday lights now dot the inside of Gaylord's spectacular 4.5-acre atrium. 2 millions pounds of ice have been carved into a frosty, winter wonderland. And 1.5 million pounds of snow now form the lofty base for Alpine Rush Snow Tubing, where guests can speed down eight 18′ snow slides. Gaylord Palms is one of the best places in Central Florida to celebrate the holidays. Here are ten of the must-do activities to experience during your visit: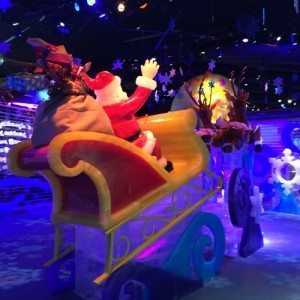 1. ICE!
This year's ICE! attraction features a never-seen-before 'Twas the Night Before Christmas theme carved into ice and kept frozen inside the 9-degree milieu. Hand crafted by dozens of ice artists from China, the attraction features four ice slides, six individual rooms depicting the story of 'Twas the Night Before Christmas, a full Nativity scene in crystal clear ice, and a live carving zone. Be sure to dress warmly and bring a hat and gloves. Even with the full-length winter coat provided with your ticket, it's still c…c…c…cold in there!
2. ALPINE RUSH SNOW TUBING
Leave your sweaters, gloves and hat aside; you won't need them for this indoor snow tubing attraction inside Gaylord's Alpine Village. While you're cozy and warm, the real snow is kept frozen so that revelers can experience an authentic snow tubing ride as they race down one of eight different lanes on the giant, 18-foot-high snow hill.
3. COSMIC SNOW TUBING
On Friday and Saturday evenings the Alpine Rush Snow Tubing attraction will go disco complete with flashing LED lights and party tunes late into the night.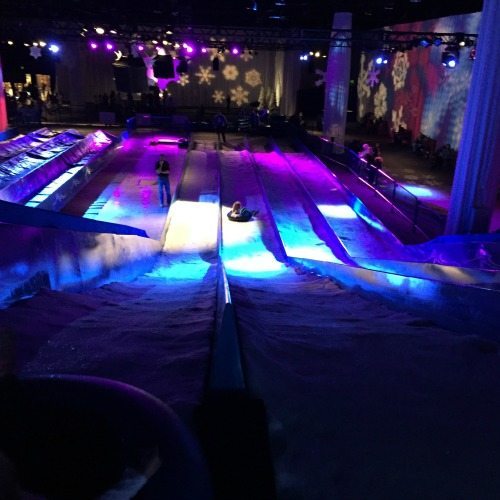 4. ELF ON THE SHELF SCAVENGER HUNT
What better way to explore Gaylord Palms than by sleuthing through it on a hunt for 10 elves stealthily hidden through the atrium, Alpine Village and inside the ICE! attraction. This complimentary experience starts when you pick up a free scavenger hunt guide at the front desk or ICE! box office and start solving the clues and riddles to find each of these mischievous elves.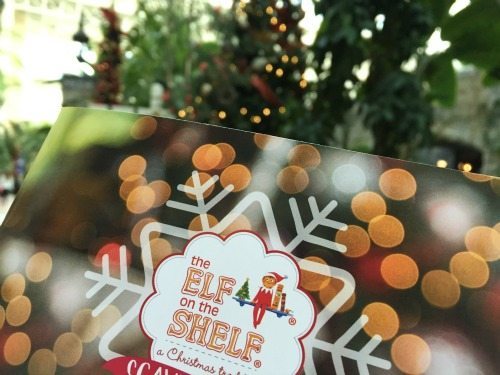 5. GINGERBREAD CORNER
Let your holiday creativity fly inside Gingerbread Corner where you can decorate your own pre-fab gingerbread house or family. Tons of candy and icing are included. Prices: Cookie Family Kit is $22.99 and the Gingerbread House is $29.99. You do not need ICE! tickets to gain access to this attraction.
6. HOLIDAY SHOW
The Emerald Bay Stage is home to the world premier of Cirque Dreams Unwrapped, a 25-minute, live production shown twice daily under the atrium's bedazzled 54-foot Christmas tree. Designed as a mix of acrobatics, theatrics, music and dance, this free performance is an exciting, Broadway-style show that will leave you awestruck.
Shows are Sunday – Thursday at 2pm and 6:30pm; Friday & Saturday 6:30pm and 8pm. There will be no shows on 11/26 and 11/27; no 2pm show on 11/25.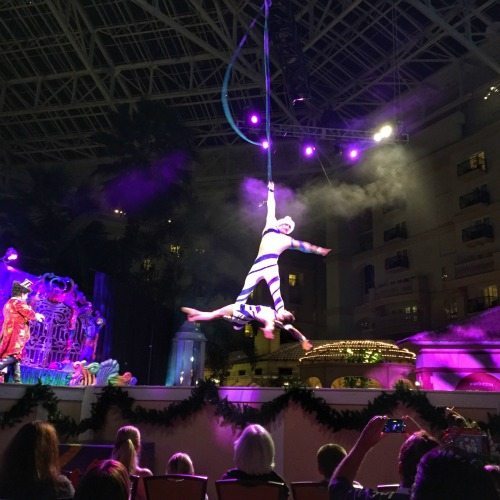 7. HOLIDAY COCKTAILS
Three holiday cocktails have been specially created to add some festive cheer to Christmas at Gaylord Palms this year:
Blue Frost
Hot Retto
Mint Crush
All beverage are priced at $12 each and can be purchased at the entrance to Alpine Village, MOOR, Wreckers Sandbar, Sora, Old Hickory Steakhouse and Villa de Flora.
8. ON THE BLOCKS ICE! BAR
Of course, no cocktail will be quite as memorable as the one you sip inside ICE! at the On The Blocks ICE! Bar. For $15.95, guests can slip into this adults-only area to enjoy a sample-sized Jackson Morgan Southern Cream and Goose Island Beer, plus a full-sized cocktail/wine (Maker's Mark or Absolut cocktail OR Hidden Crush Cabernet or Chardonnay) in a souvenir glass to take home.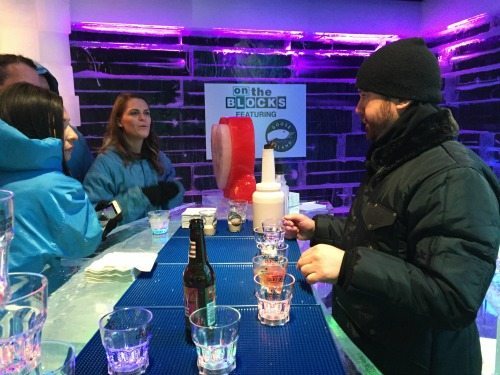 9. SPA WITH A HOLIDAY THEME
Relâche Spa has also hopped on the holiday bandwagon with a few festive treatments including several pomegranate treatments infused with vitamin C. These include a pomegranate massage, facial and pedicure. More details here.
10. DATE NIGHT DINNERS
Let's not forget that Gaylord houses nine different food outlets ranging from the high-end Old Hickory Steakhouse to the grab-and-go Marketplace. You'll get free valet parking when you dine at MOOR or Old Hickory Steakhouse. Self-parking is validated at all full-service restaurants. Be sure to show your slip for validation.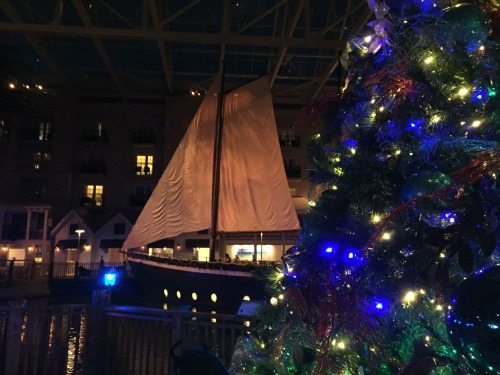 KNOW BEFORE YOU GO
ICE! Tickets
Online in advance $28.99 (per adult)
Phone and Box Office: $29.99 (per adult)
ICE! + Snow Tubing Combo Tickets
Online in advance $41.99 (per adult)
Phone and Box Office: $44.99 (per adult)
Discount Offers
Florida Residents save an additional $4 per ticket on advance tickets and save $3 on regular ticket sales. Use promo code FLR15 when you book your tickets to save. Offer valid on the purchase of ICE! tickets only. Marriott Rewards Members can also save 20% on ICE! tickets by using promo code MRICE15. Discounts available Sunday – Thursday, November 24 – December 17.
Parking
Valet: $25 +tax
Self-parking: $20 +tax
For more details, including show dates/times and pricing, visit www.marriott.com/hotel-info/mcogp-gaylord-palms-resort-and-convention-center/christmas-at-gaylord-palms/csyr9pd/ice.mi.