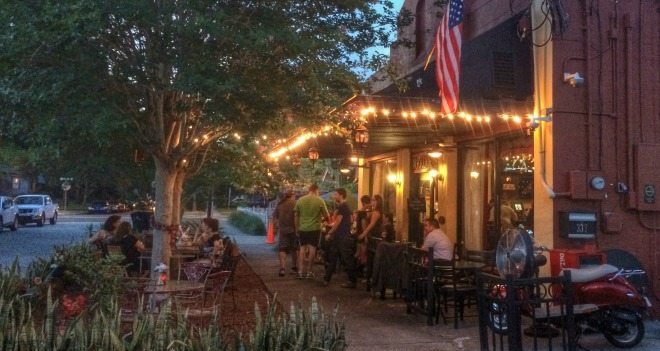 Use these stellar Orlando dining deals to make date night more affordable!
By Erica Thomas
Looking for ways to have a regular date night without breaking the bank? Check out the dining deals we found at 10 terrific Orlando restaurants.
Emeril's Tchoup Chop (CLOSED)
Loews Roayl Pacific Resort (6300 Hollywood Way, Orlando)
If you're looking for an awesome fancy dinner date that's a little easier on the wallet, check out Emeril's Tchoup Chop where you can enjoy a three-course menu for $35 per person EVERY evening from 5-6pm. You get an appetizer, entrée AND dessert. Gratuity and tax not included.
More info at emerilsrestaurants.com/article/enjoy-3-course-menu-35-every-evening-5-6-pm.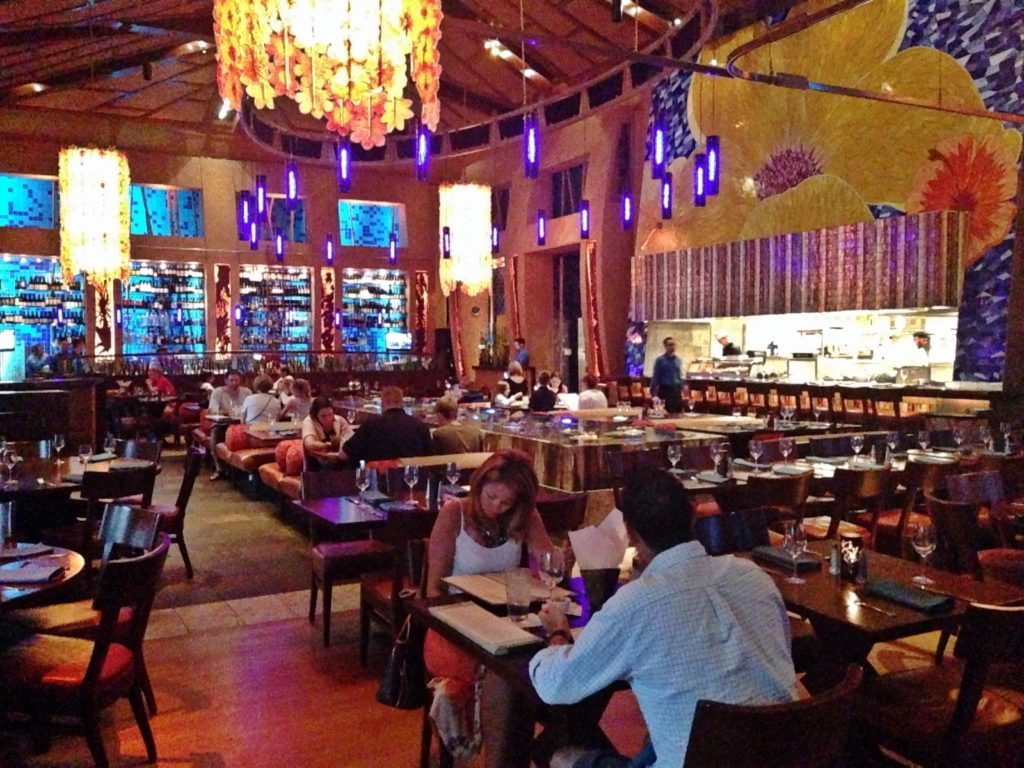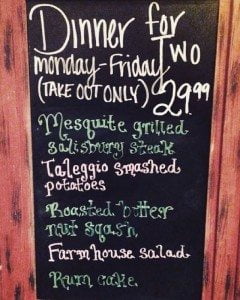 Boca Kitchen Bar and Market
358 North Park Avenue, Winter Park
Grab a take-out dinner for two that you can enjoy at home or under the stars. Boca on Park Avenue offers a daily special on dinner made with seasonal and local ingredients for only $29.99. The three-course menu changes daily and is only valid on take-out dinner orders placed Monday-Friday.
To get the lowdown on the daily menu and place your order, call 407-636-7022.
Colorado Fondue Company
1016 E. Semoran Blvd., Casselberry
Colorado Fondue Company is offering a three-course dinner for two for only $38. Included in this website special are your choice of soup or salad, a cheese fondue appetizer, and a dinner platter served with flank steak, shrimp, chicken, and pork tenderloin. Fresh baked bread, mixed vegetables, pasta, potatoes, and pierogis are customary sides with this meal.
This offer is good through January 31st. Just ask for the web special when ordering. Call 407-767-8232 for reservations. Check back after the 31st for new specials.
Kobe Steakhouse
Multiple locations
Every night from 9pm- close, Kobe Steakhouse offers a special on dinner for two. For only $32 you and your date get to choose from a combination of their most popular items. Also included in this deal are clear onion soup, house salad, mixed vegetables, noodles and fried rice. More details at kobesteakhouse.com/promotions/dinner-for-2/.
Ruth's Chris Steakhouse
Multiple locations
Ruth's Chris now offers a complete dining experience with a starter, entrée, side dish and dessert called Ruth's Classic Dinner. Depending on your entrée selection, the meals range from $44.95-$55.95 per person. The highlights from the menu are filet, shrimp, chicken, swordfish, ribeye, and a fresh fish selection.
For more details, visit ruthschris.com/promotions/ruths-classics/.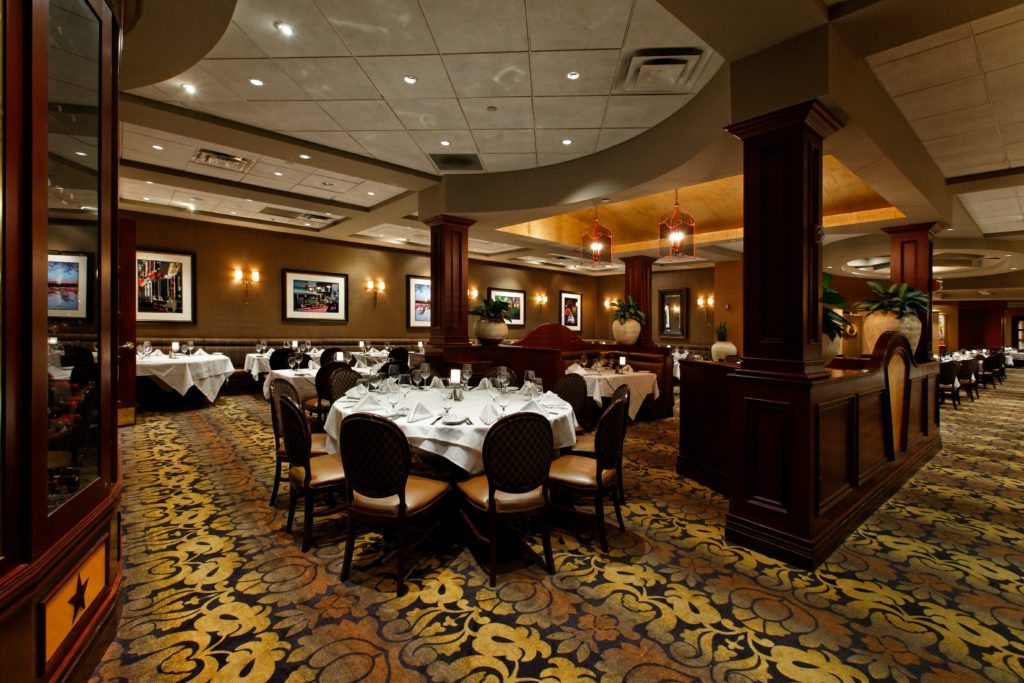 Maxine's On Shine
337 N Shine Ave., Orlando
Every Thursday you and your boo can enjoy three-course meal at Maxine's on Shine for only $50 per couple! A pre-selected menu allows you to choose your "opening act" (appetizer) and "mainstage" dish (entrée). The "encore" (dessert) is described as a "moist, delicious brownie with pecan bacon brittle and vanilla ice cream." Yum-o!
Peruse the menu at maxinesonshine.com/menu/two-for-you/ then call 407-674-6841 for reservations.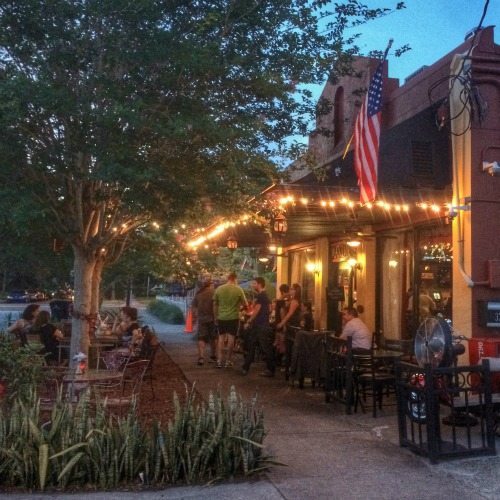 Ceviche
125 W Church Street, Orlando
Dive into the Spanish culture and flavors for dinner at Ceviche, especially on Tapas Tuesday when the menu is packed full of festive dishes at affordable prices. The most expensive item on the menu is the braised oxtail for $8.95. Majority of the dishes range from $3.95-$6.95.
Get all the details at ceviche.com/orlando/menu/tapas-tuesday/. Call 321-281-8140 for reservations.
The Oceanaire Seafood Room
Pointe Orlando (9101 International Drive, Orlando)
Is the sound of the sea calling your name for a romantic night out? The Oceanaire Seafood Room is currently offering the Perfect Pair menu. For $49 per person you can choose from lobster bisque or Caesar salad for the first course, filet mignon or jumbo lump crab cake for the second course, and cheesecake or key lime pie for the third course. Free valet parking is available during restaurant hours.
More details at theoceanaire.com/PDF/Steak-and-Cake.pdf Call 407-363-4801 for reservations.
Universal CityWalk's Meal & Movie/Mini Golf Deal
For those who want more than just dinner on date night, check out Universal CityWalk's Meal and a Movie or Meal and Mini-Golf deals.
The Meal and Movie Deal includes dinner at your choice of Bob Marley, Fusion Bistro, Margaritaville, NASCAR Sports Grille, NBA City Restaurant, or Pat O'Brien's PLUS a movie at AMC Universal Cineplex20 for just $21.95 per person! This includes tax and gratuities.
You can also opt for The Meal and Mini-Golf Deal, which consists of dinner at your choice of Bob Marley, Fusion Bistro, Margaritaville, or Pat O'Brien's AND the option to play mini-golf at one of the two movie-themed courses at CityWalk. All of this for the phenomenal price of $23.95 per person!
For more details, visit universalorlando.com/Restaurants/Evening-Dining-Experiences.aspx.
By the way, parking at CityWalk is free for Florida residents after 6pm.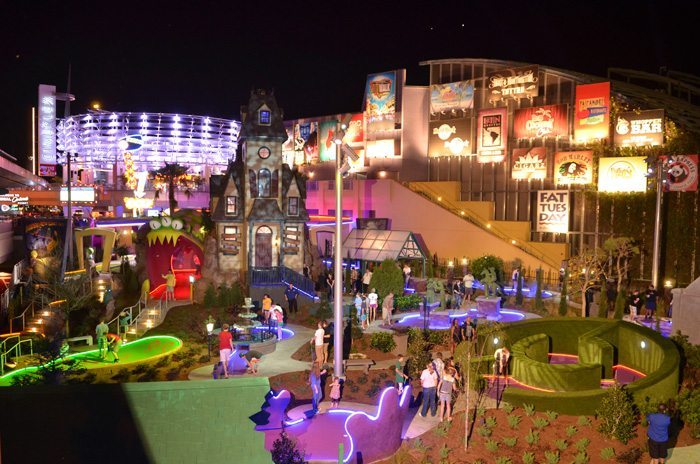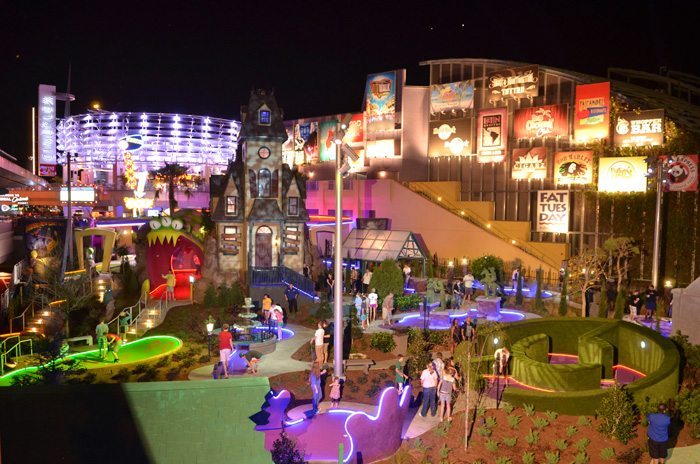 Dave and Buster's
8986 International Drive, Orlando
You can score a great deal by selecting one of Dave & Buster's famous Eat and Play combos. There are combo options that allow you to purchase an entrée and Power Card for game play starting at $18.99 per person. Eat and Play combos are available from Sunday-Thursday all day and Friday and Saturday until 5pm. Every Wednesday, guests enjoy half priced games to double your play time and score more bang for your buck. What a great way to take a break midweek and have some fun with your special someone! Plus, you'll miss the weekend crowds.
Get the 4-1-1 on all the specials and happenings at daveandbusters.com/orlando.