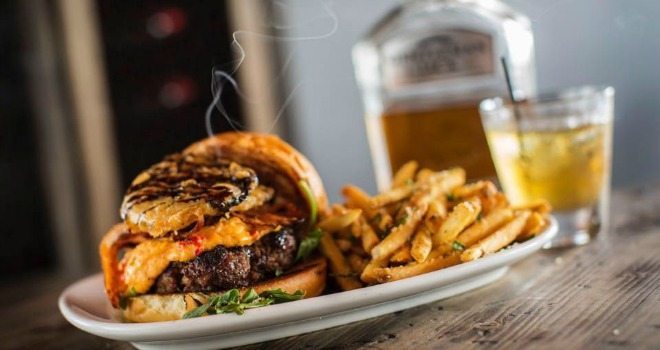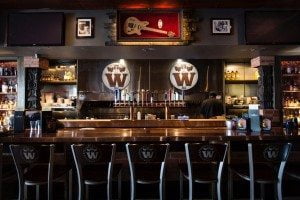 With all the gourmet burger joints popping up all over Orlando, you'd think creating a concept that rose above the crowd would be near impossible. But dine at The Whiskey and you're sure to be pleasantly surprised, if not astonished.
Featuring more than a dozen inventive burgers and more than 100 different types of whiskey, rye and bourbon, this Sand Lake restaurant with a rock 'n' roll veneer is far from a quick serve chain. Locally owned with a chef-driven menu that updates with each season, The Whiskey aims to impress with a scratch kitchen where beef and brisket for the outstanding selection of burgers is ground daily.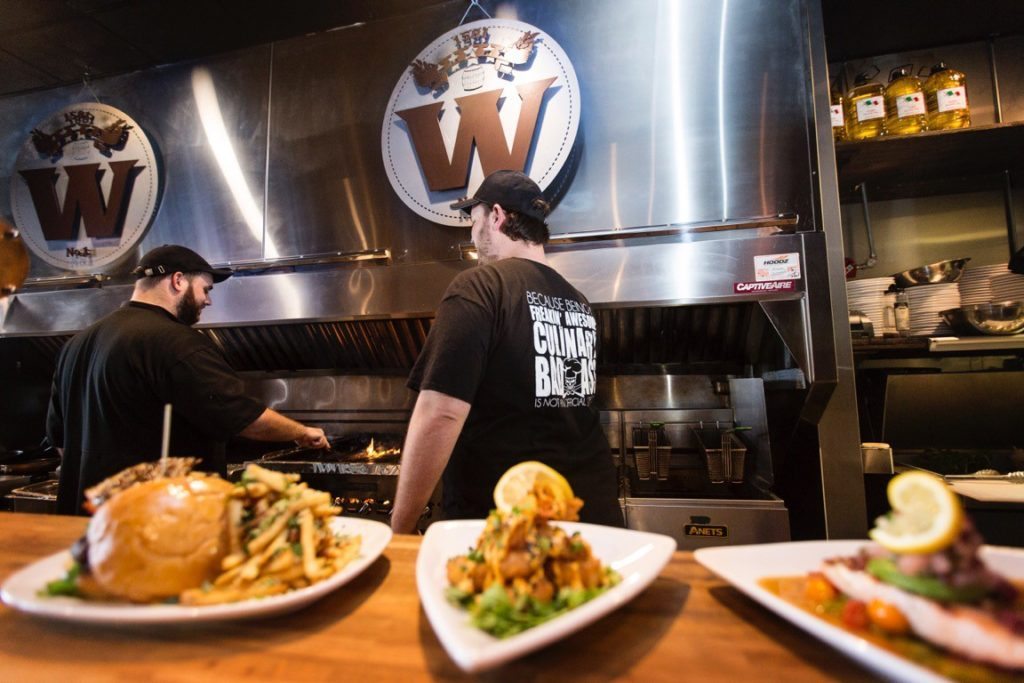 We've partnered with The Whiskey to host a Burger, Beer & Whiskey Dinner on Saturday, January 23 from 7pm – 9pm. On this special night, we'll enjoy slider-sized renditions of The Whiskey's most popular burgers alongside some fabulous beers and cocktails.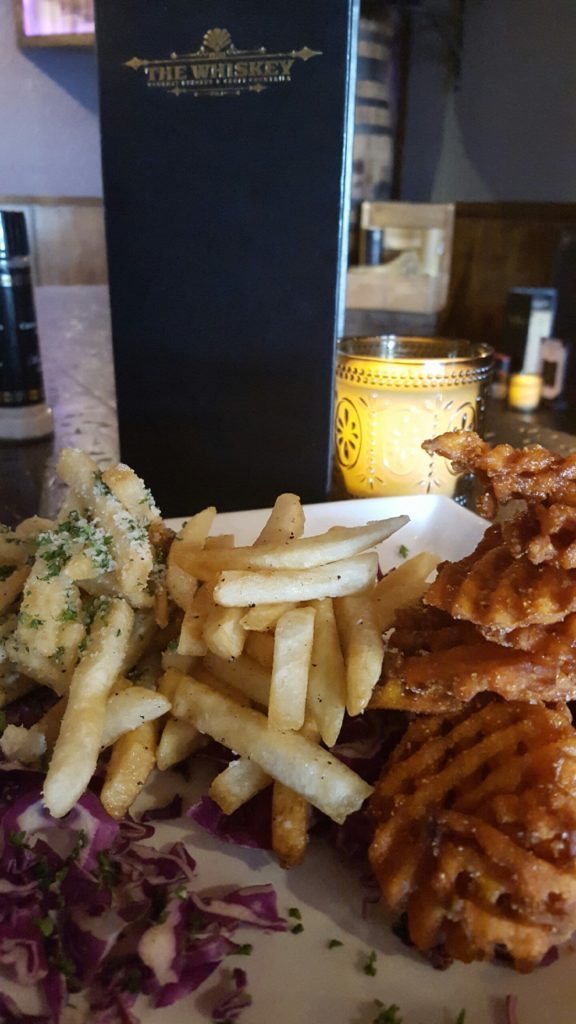 THE MENU
Salty Pear slider (poached bourbon, pear, bourbon bacon, creamy brie, whiskey onions, garlic aioli) paired with Oberon Ale
The Whiskey slider (smoked Gouda cheese, bourbon bacon, whiskey onions, dill aioli) paired with a house-style Old Fashioned
Elk slider (a new seasonal burger made with smoked bleu cheese, wine poached onions and arugula) paired with Colkegan single malt whiskey
In addition, guests will be served a Fry flight with parmesan truffle fries, American fries and sweet potato fries, as well as a seasonal beet salad made with arugula, lemon vinaigrette, roasted pistachios and a goat cheese smear.
Are you getting the idea that The Whiskey is NOT your average burger bar?
WHEN
Saturday, January 23 from 7pm – 9pm
WHERE
The Whiskey (7563 W Sand Lake Rd. Orlando)
TICKETS
Tickets are $40 per person including tax and tip.  SOLD OUT