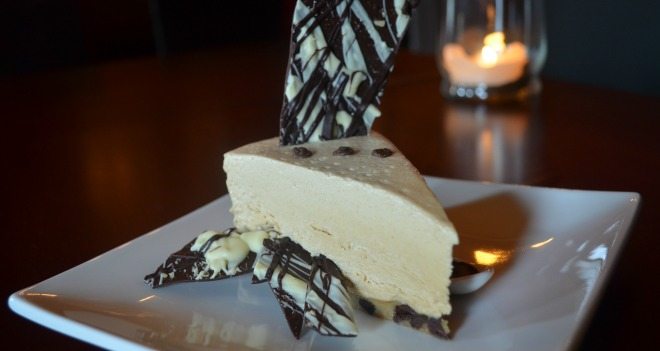 Better Than Sex Dessert Only Restaurant in Orlando Adds an Amorous Element to Ivanhoe Village
Step into the fanciful, candlelit dining room at Better Than Sex, a new dessert only restaurant in Orlando that opened last month in Ivanhoe Village, and you'll immediately get the sense that this sultry spot was designed with date night in mind.
The brainchild of husband and wife team Dani and Len Johnson, who still run the original Better Than Sex restaurant in Key West, the space features a dozen cozy booths and tables, most with privacy curtains and dividers to maximize a sense of seclusion and intimacy. Ornate chandeliers and candles set the black and crimson dessert only restaurant in Orlando aglow.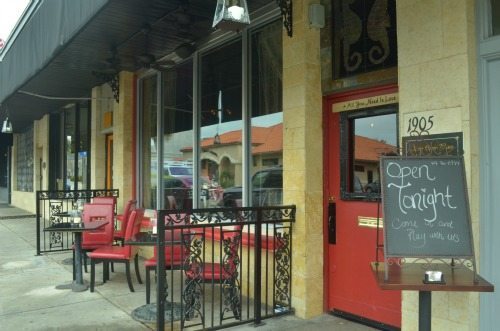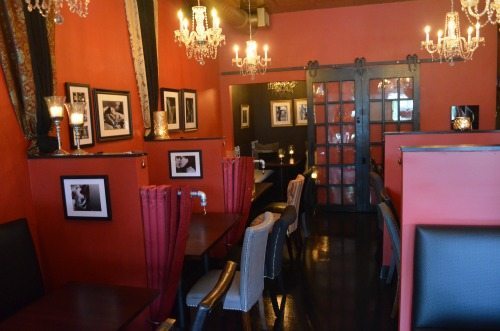 What's it like?
Of course, it isn't the chandeliers, erotic art and plush fabrics that draw people in, it's the desserts. The menu (presented via iPad) touts a dozen house made desserts, each with a cheeky name, such as The Morning After, Peanut Butter Perversion and Jungle Fever. These desserts are decadent, to say the least, and sharing is definitely advised.
Related: Tampa Bay Dessert Spots for Date Night: The Ultimate List
Do they have Drinks?
You'll also find a handful of sinful wines by the bottle and glass (red, white and bubbly) in addition to 12-13 signature rimmed wines, shown below. There is also a selection of 10 beers.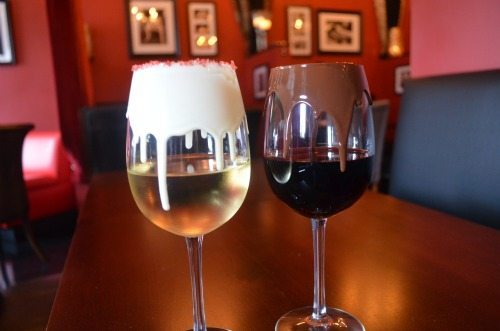 What does it cost?
Plan to spend around $30-$40 at this dessert only restaurant in Orlando, with two glasses of wine and one or two desserts. Will it be better than sex? It's totally worth answering that question for yourself. Better Than Sex is located at 1905 N. Orange Ave. in Orlando and is open Wednesday through Sunday, 6pm – midnight. Reservations strongly encouraged.
407-761-8949; betterthansexorlando.com






Related: 13 Over the Top Orlando Desserts to Blow Your Mind on Date Night