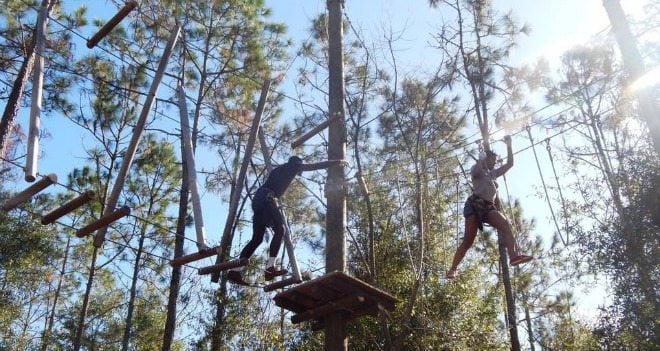 By Samantha Rosenthal
We've all had the date night slumps, when you and your significant other have gotten into a habit of date nights being dinner and a movie or a museum and lunch. While those date night options are great and will never go out of style, sometimes you want to shake it up and experience something new.
Here are some unique, hands-on date night (or day) experiences available throughout the Orlando area that every couple should try.
Date Night at Peterbrooke Chocolatier
300 S. Park Ave.
Winter Park, FL 32789
Throughout the year, Peterbrooke Chocolatier of Winter Park hosts date night classes, where couples get a chance to make some sort of chocolatey, sweet creation. In the past, they've done holiday themed when couples get to build a chocolate gingerbread house together. They also have chocolate tasting and pairing nights throughout the year. Call ahead of time to check with the store when they will be cooking up something fun soon: 407-644-3200
Painting with a Twist
Several locations across the Orlando area
Are you creative? Do you like to drink wine? Well then, we have the best date night for you! Painting with a Twist is where couples can attend painting sessions that are led by step-by-step instruction from experienced and enthusiastic local artists, all while sipping on wine, beer or hard cider (options vary by location). The best part is when you're done, you'll have something that you and your significant other created together to take home. Some studios even let you BYOB, but call ahead of time to check if you may bring alcohol or must purchase from onsite.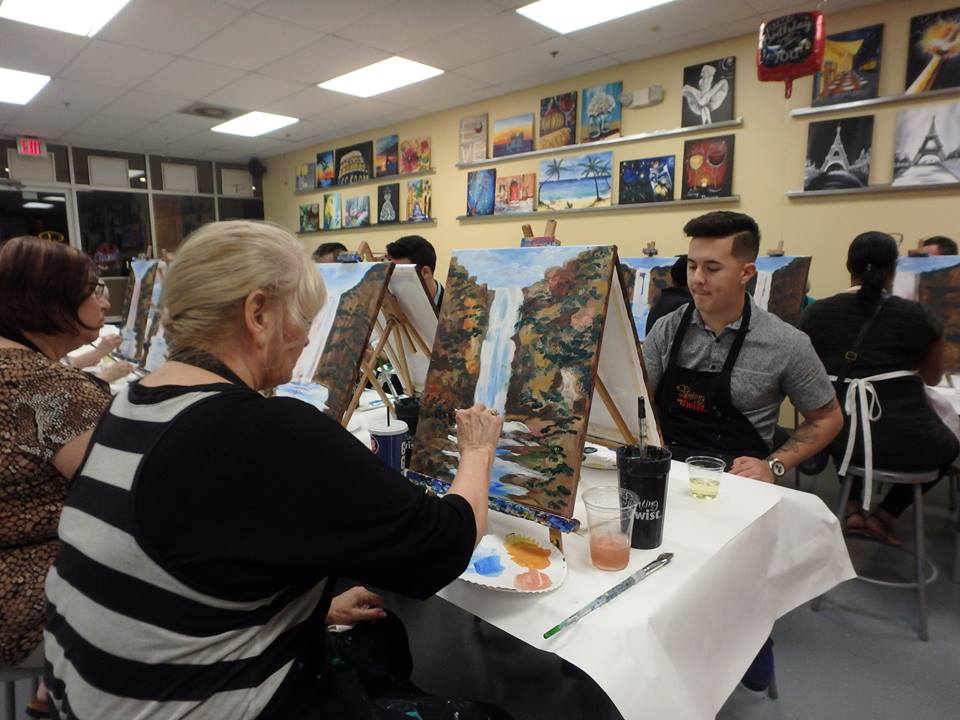 DIY Bonsai Tree Clinic at the Orlando Farmers Market
At Lake Eola Park on the corner of East Central Boulevard and North Eola Drive.
Emergent Creations Garden Centers offers the opportunity for you to sit down and learn how to create your own bonsai tree for only $15—all the tools and tree in a pot are included in the price. This is offered during the Orlando Farmers Market, which runs every Sunday from 10am-4pm.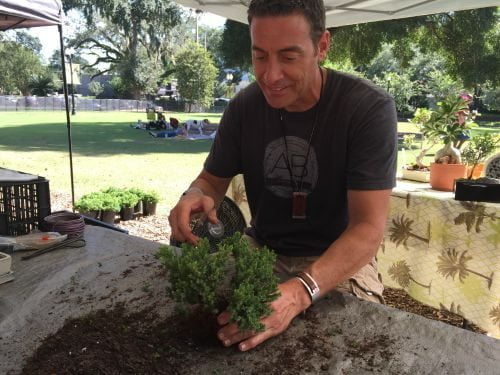 Cup O' Pottery
1977 Alafaya Trail, Ste. 1091
Oviedo, FL 32765
Here's your chance to re-enact that famous scene from "Ghost" with you sweetheart. Okay, maybe not, but you have the opportunity to build matching mugs or your own ceramic creations together. You are given a block of clay, access to a bunch of tools and different colored paints to build anything your heart desires. The studio is only open during certain times, so it is recommended to call ahead of time to double check and to also see when the next date night availability is.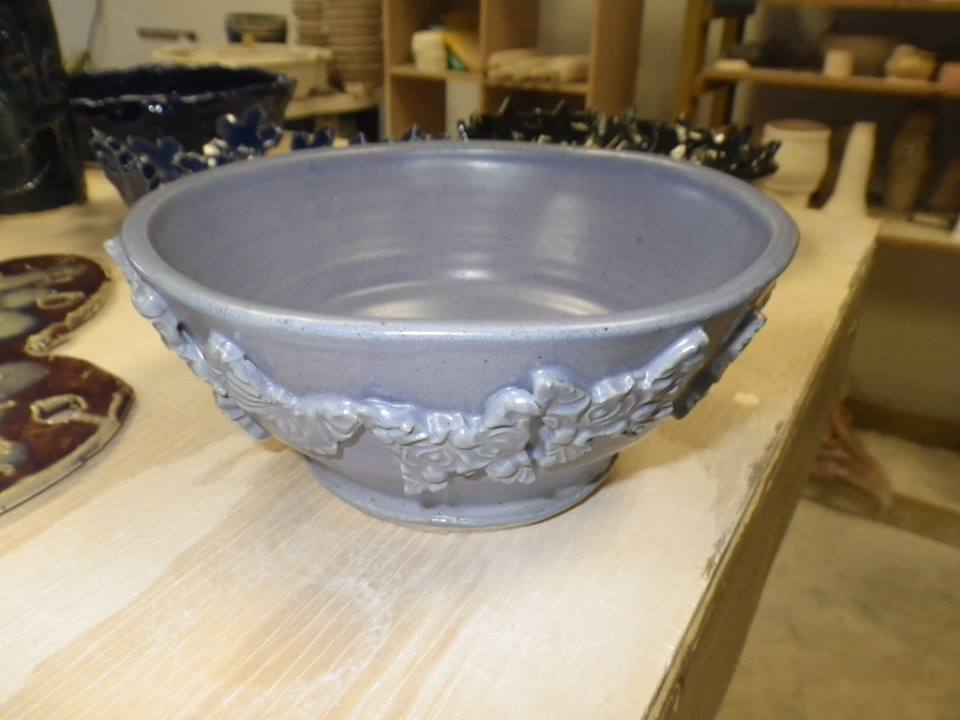 Orlando Tree Trek Adventure Park
7625 Sinclair Road
Kissimmee, FL 34747
If you're the more adventurous type, try a day date at an aerial adventure and zip line park. Orlando Tree Trek Adventure Park offers an aerial adventure and elevated obstacle course, suspended on specially designed poles ranging anywhere from 10 to 60 feet above the ground. They have four courses designed for adults based on difficulty featuring zip lines, suspended bridges and nets, among other things. It takes a total of two to three hours to complete.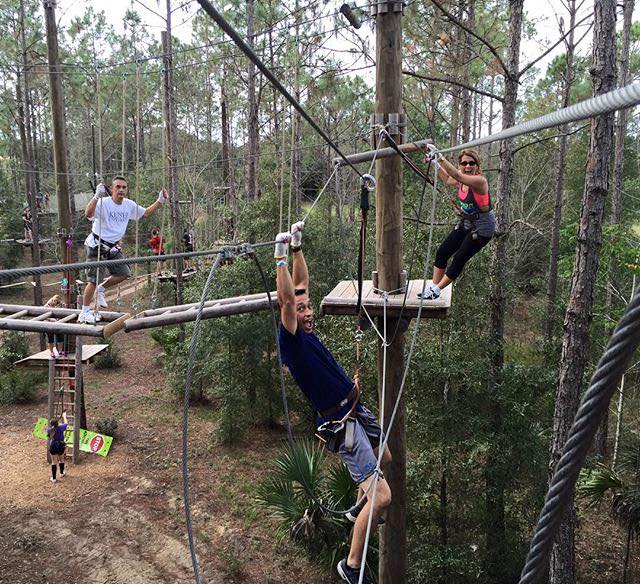 Behind the Knife Sushi Class
Dragonfly Robata Grill & Sushi
7972 Via Dellagio Way
Orlando, FL 32819
Dragonfly Robata Grill and Sushi offers a class that teaches you how to make your own sushi plus schools you in the history of sushi making. Classes are offered a few times each year and include aperitifs and passed hors d'oeuvres; a brief history of sushi; the chance to work with ancient and new sushi-making tools; and the opportunity to learn how to make the perfect sushi rice, sushi and hand rolls to share with you partner.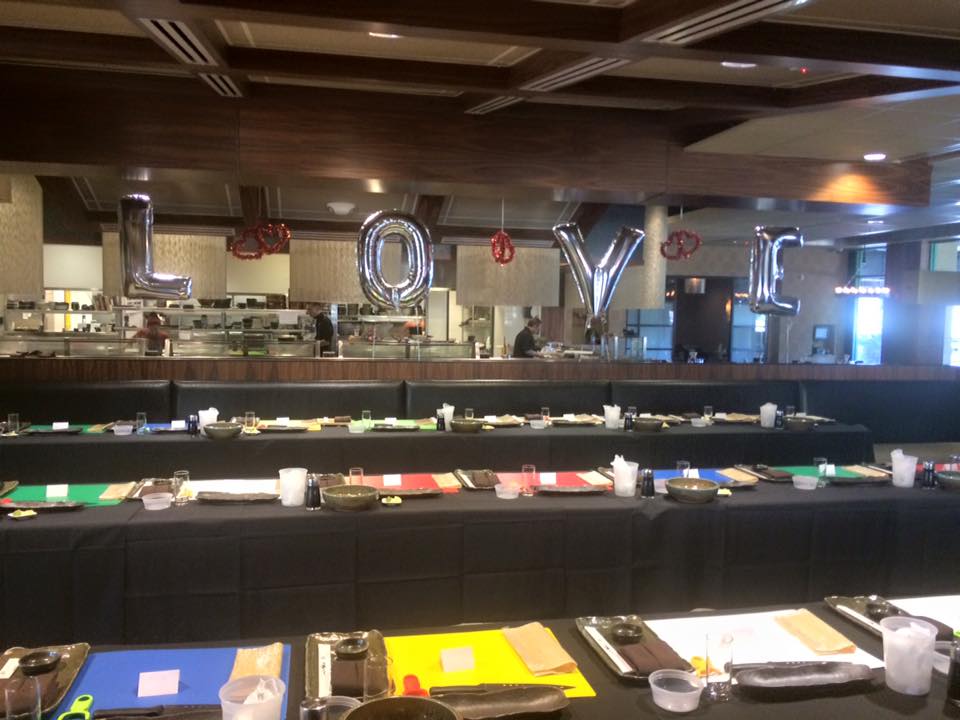 Cupcake Decorating Class at Delightful Treats Cakery
990 N. S.R. 434, Ste. 1120
Altamonte Springs, FL 32714
Home to some of the most beautiful and delicious custom cakes and sweet treats, Delightful Treats is starting to host cupcake decorating classes. It's a two-hour class where attendees will learn techniques on how to apply frosting and other edible adornments to cupcakes. Afterward, they will take home four cupcakes and the recipe.