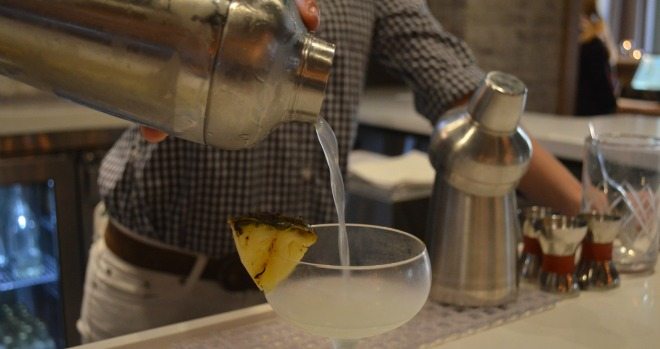 **UPDATE: CLOSED February 2018**
It's been a few months since TR Fire Grill moved into its new home in Winter Park. The move from the airport area was a good one, especially for those who love great happy hours in convenient spots.
Served daily from 5pm-7pm, TR's Local Hour, which features local spirits and craft beers, can be enjoyed at the sprawling bar, dining, room and outdoor patio.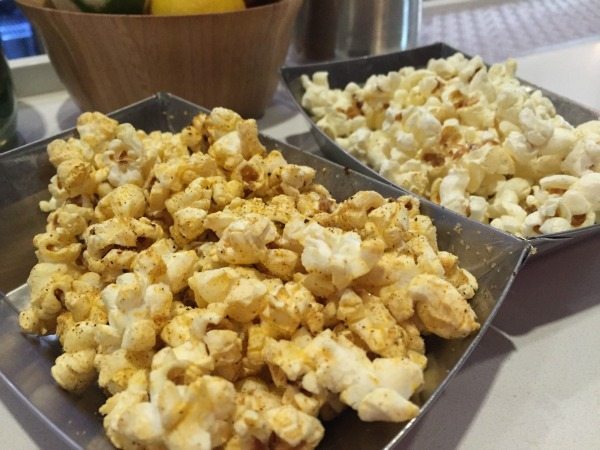 You'll find four happy hour cocktails, each priced at $7-$8. What's interesting is that you won't find these cocktails on the regular menu; they were designed exclusively for happy hour. Each cocktail is made with local spirits from Winter Park Distilling.
Bear Gully Rusted Nail: Bear Gully New Make corn whiskey, Drambuie, Cockburn's 10-Year Tawny Port, Angostura orange bitters
Genius Martini: Genius vodka, Martini & Rossi extra dry vermouth, Angostura orange bitters, lemon twist
Dog Island Mojito: Dog Island rum, fresh lime juice, house-made simple syrup, soda water, fresh mint sprigs
New World Negroni: St. Augustine New World gin, Martini & Rossi sweet vermouth, Campari, soda water, orange wedge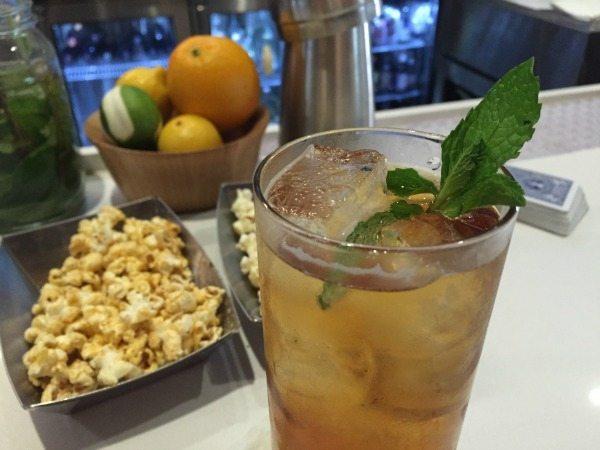 You'll also find wine at $4 per glass of chardonnay, malbec, or cabernet sauvignon. A selection of three local draft beers are $3.50 each, and select spirits are $5-7 each.
In the food department, TR's features several hearty bites priced at $5 each, also selections only found on the happy hour menu:
Fried Green Tomatoes
Onion Rings
Choose any two tacos:

Zing Zing shrimp taco
Smoked Pork taco
Short Rib taco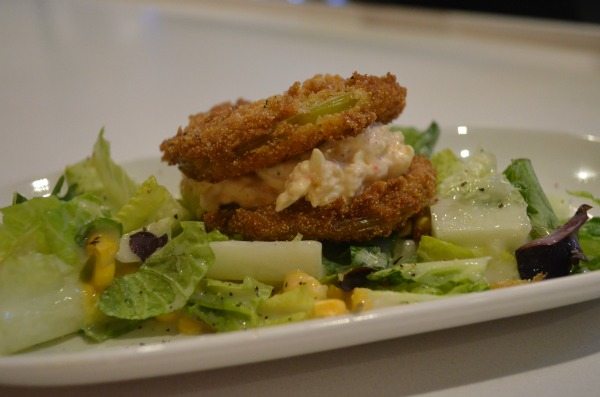 THE GRADE
Drinks: there's a solid selection of unique cocktails plus wine and beer lovers are taken care of, too
Food: We found the happy hour dishes to be shareable and hearty enough to feel like a meal with just two selections each.
Setting: TR's dining room exudes warmth and comfort, and the staff definitely do their part to make everyone feel welcome. We sat at the bar and enjoyed our conversation with the bartender. Outside on the patio would be nice, too. There was a live musician strumming his guitar in the dining room, which was a nice addition to the experience.
Value: Three to four food selections and a cocktail each is plenty and will cost less than $35 with tax and tip.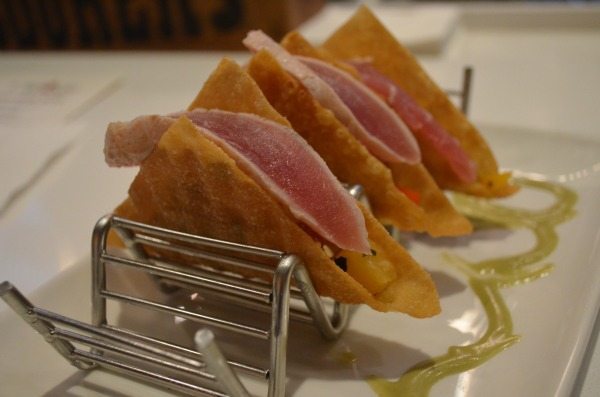 We give TR Fire Grill an overall grade of A. The food quality was excellent and the cocktail selections were unusual but delicious. It was a great experience overall.
TR Fire Grill
1035 N Orlando Ave #101, Winter Park
407-708-3600
trfiregrill.com
Happy hour is served daily from 5-7pm.
Want more happy hour info? Check out our Guide to Orlando Happy Hours.