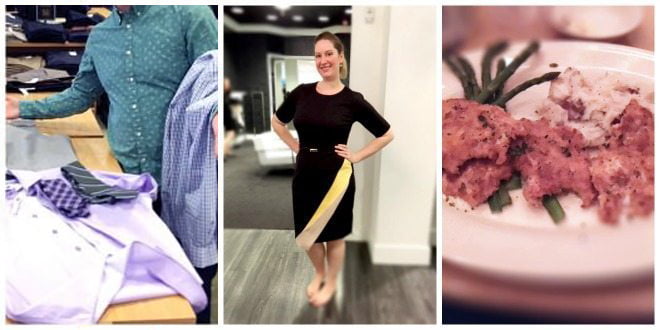 By Shannon Stull Carrus
A funny thing happened to me last Thursday. After a particularly rough week, I was up late in a futile attempt to postpone the coming work day. As I was mindlessly scrolling through my social feeds, I thought to myself "I wonder who won that awesome Dream Date Night Package." Imagine my surprise when I clicked on the contest link and saw my name pop up!
As parents of a one year old, the date nights for my hubs and I have been few and far between. So, winning the Winter Park Village prizes made us feel like we won the lottery. In case you weren't aware of this contest, here are the ahhh-mazing things my husband and I won.
1. Couples Retreat massage at Hand & Stone and Facial Spa
2. 1 Spa Manicure & 1 Spa Pedicure at Stella Luca Salon
3. Tea and Tea gift card
4. Gift card for White House Black Market
5. Gift card for Ulta
6. Gift card for Jos. A. Bank
7. Dinner for two at Cheesecake Factory
8. Two movie tickets to Regal Cinemas Winter Park Village 20
9. PLUS: 4-hour as-directed luxury chauffeured service offered by Destination MCO Transportation & Logistics Management
Baller, amiright?!
We decided to spread our prizes out over time, so we may actually get to enjoy more than one date night in the coming months. However, to get things started, we headed out to Winter Park Village Saturday to take advantage of the shopping, couples massage and dinner.
Time For A Beauty Break
First stop on the trip was Ulta, where I knew I needed to pick up two of my favorite beauty products: Smashbox Camera Ready BB Cream and Benefit "They're Real" mascara. The BB cream really evens out skin tone AND adds SPF, which is important for us ladies exposed to the lava-hot Florida sun. And, true to the title, "They're Real" gives lashes an almost too-good-to-be-true length. I highly recommend both!
Suit Up. Get Down.
Next, we strolled next door to Joseph A. Bank, where my hubs, Jeremy, was able to find some super stylin' work clothes. He always seems to have good luck when he goes shopping, and this excursion was no exception. The store had a great sale going on, so Jeremy was able to get two new dress shirts, two funky ties and a new vest with his gift card. It's like a whole new wardrobe!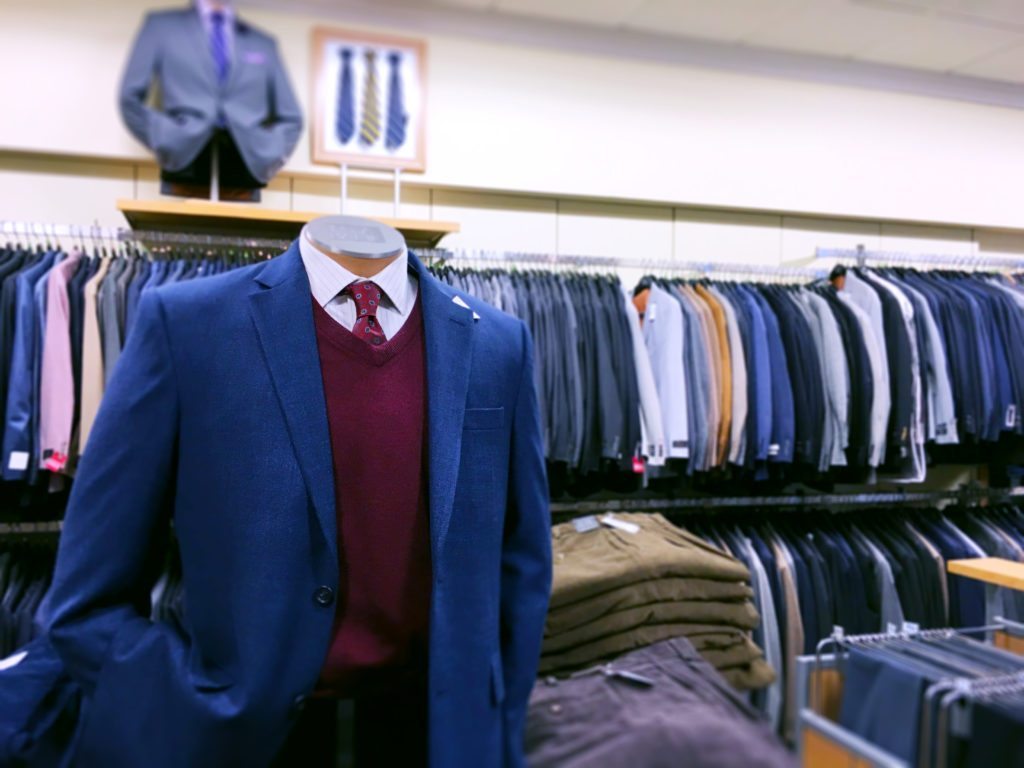 Black, White and Rad All Over
We then went over to White House / Black Market. I have always thought their clothes were cute, but I was a little nervous about whether or not they would fit me. I'm 6ft tall, so it's not always easy for me to find dresses and pants that are long enough. Luckily, I found this really great dress that fit perfectly! It's work-appropriate but also a little edgy, which I like since I am a graphic designer.
Hands On Relaxation
Next, we went to Hand and Stone for a heavenly couples massage. Our gift card included a foot scrub in addition to our full body massages, so it's safe to say we were relaxed from head to toe. In fact, Jeremy even fell asleep during the last 15 minutes of his massage. Those snores were a seal of approval if I've ever heard one!
Melt With You
After our massages, we wobbled out the door to our delightful dinner at the Cheesecake Factory. At first there was a bit of a wait since it was a Saturday night, but let me tell you, it was worth it!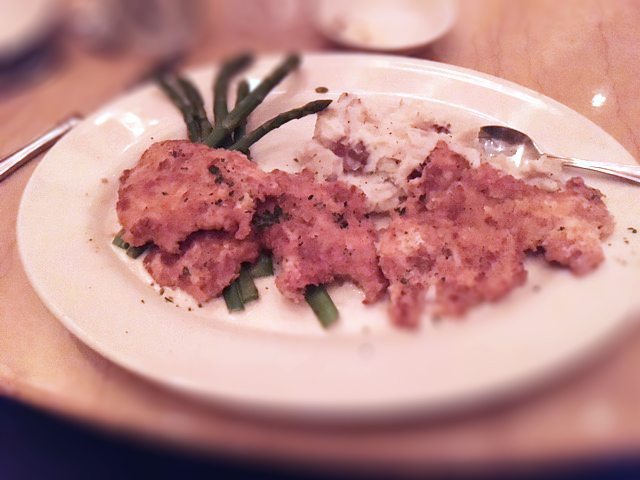 Jeremy got the delicious Crispy Chicken Costoletta, which is chicken breast lightly breaded and sauteed and served with lemon sauce, mashed potatoes and fresh asparagus. I got the herb-crusted salmon, which was not only delicious but a portion size fit for a Kodiak bear.
We were so stuffed that we didn't have room for one of their famous desserts. So what did we do? We ordered two (to go, of course)!
Overall, our dream date night was absolutely wonderful. We enjoyed every minute of it and are so thankful for the experience. Thank you Orlando Date Night Guide and Winter Park Village for our amazing gifts!