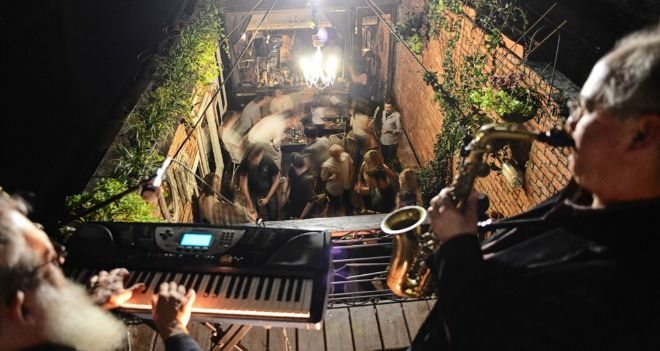 Grab a drink at one of these unusual Orlando bars
By Samantha Rosenthal
Orlando's bar scene is ever-growing and ever-evolving. From swanky lobby bars to artsy craft cocktail bars to unfussy dive bars, Orlando is packed with places to sip a cocktail or down a beer. But if you're looking for something different, maybe a little off the beaten path, we suggest you give these stellar spots a try:
Hanson's Shoe Repair
27 E. Pine Street
Orlando, FL 32801
Love a great speakeasy? Hanson's Shoe Repair is the place to go for a very unique bar experience that takes you back in time to the Prohibition-era days. Drop by any time after 8pm but be sure to call ahead (between 1-7pm) to receive that evening's password, which will be your key to getting into the bar. Once in, enjoy a variety of expertly crafted cocktails all night long.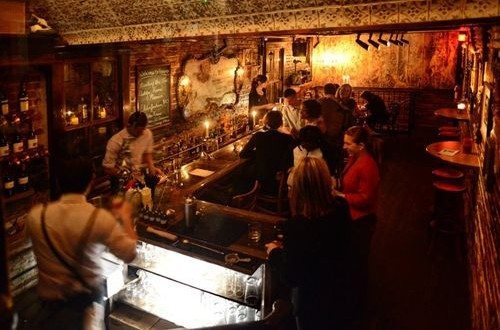 Herman's Loan Office
22 W. Pine Street
Orlando, FL 32801
General Manager and Head Bartender of Hanson's Shoe Repair René Nguyen opened Herman's Loan Office in early January 2016 due to the success that Hanson's Shoe Repair received. Similar to Hanson's, Herman's Loan Office pays homage to what the building used to be—a pawn shop and loan shark office back in the mid-1900s. Unlike Hanson's, you will not need a passcode for entry. Herman's will focus on providing craft cocktails and a classy atmosphere to its guests.
Tanqueray's Bar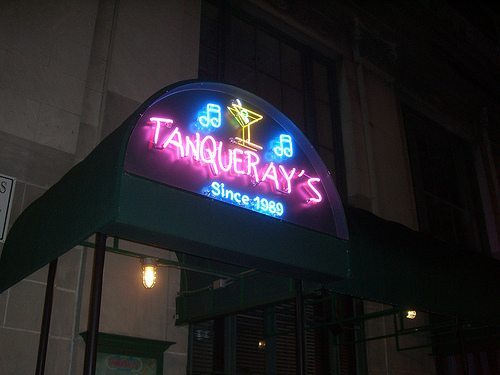 100 S. Orange Ave.
Orlando, FL 32801
Follow the steps to downtown Orlando's underground and you've landed in the heart of Tanqueray's Bar (usually called "Tanq's" for short). This dive bar always has great drink specials and live music—and that's why a lot of locals come to this unique spot. Tanq's prides itself on being one of the few local bars that has local live music seven days a week.
The Woods
49 N. Orange Ave.
Orlando FL, 32801
A bar with a nice rustic touch, The Woods is located downtown on the second floor of the Historic Rose Building. The walls are either lined with wood or brick, and the bar itself is an ornate wood shelving. The entire bar sticks with the "woodsy" theme with wood paneling carefully placed on the walls of the bar and lights strung up everywhere. Tree wallpapering and dim lighting complete the bar's look, but the drink menu is what keeps the customers coming. Bartenders serve cocktails and craft beer from a menu that changes monthly.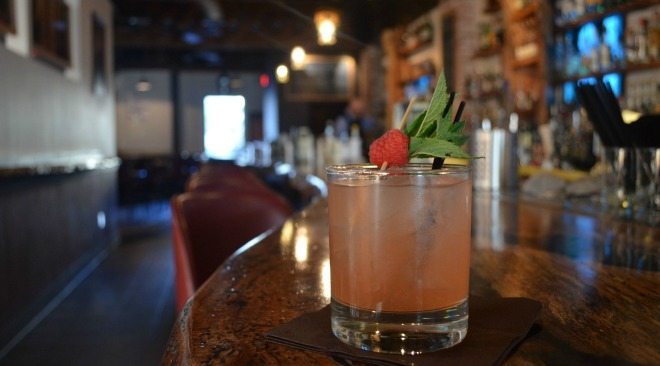 The Treehouse Orlando
68 E. Pine Street
Orlando, FL 32801
Marketed as a hangout spot similar to the secret treehouse you had or always wanted as a kid, The Treehouse Orlando is a unique bar concept located above The Attic in Downtown Orlando. The entrance to the bar is a flight of steps lined with fake grass. Once you get to the top and in the bar, you enter a small bar that has brick-lined walls and more turf grass on the floor. It has a woodsy, backyard feeling to it, and the cocktails are all served in mason jars.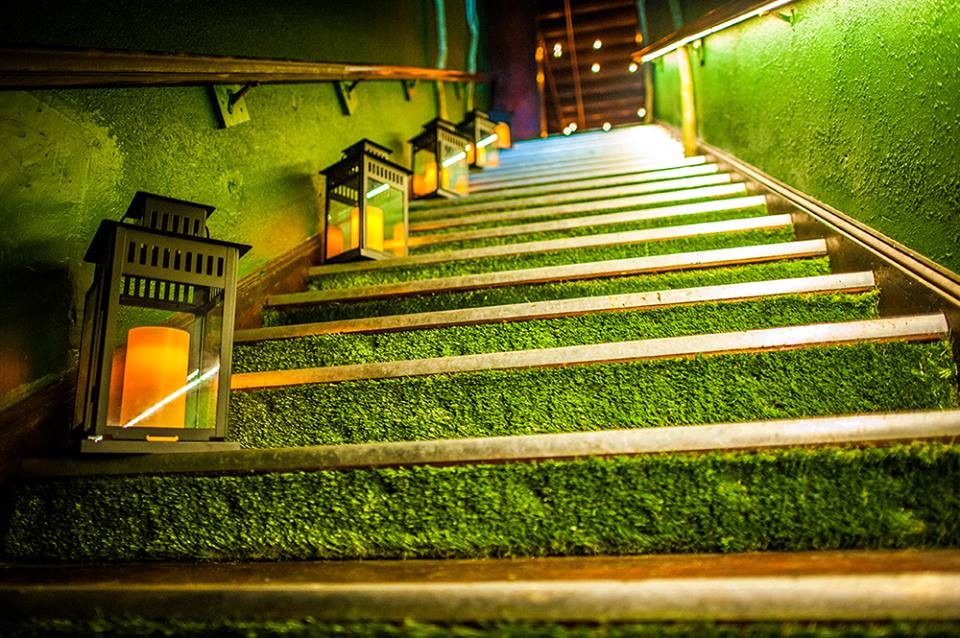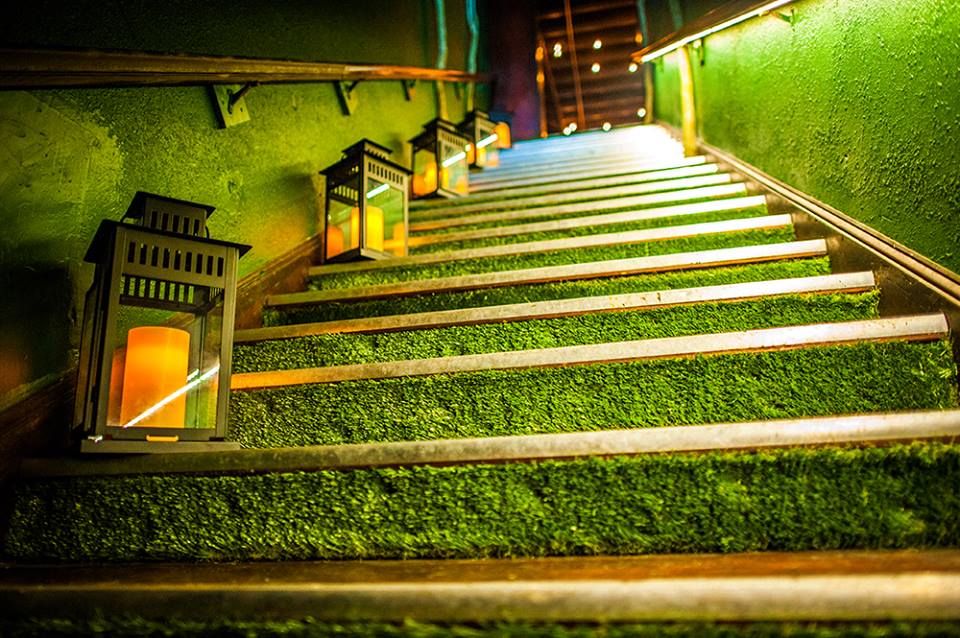 Park Social
358 N. Park Ave.
Winter Park, FL 32789
This bar calls itself the "retro cocktail den above Park Avenue," and that description hits the nail on the head. It is a posh little spot on Park Avenue that feels like you took a time machine back to the 1960s. The décor and interior design give a nod to earlier decades, as do the pinball machines and names of cocktails.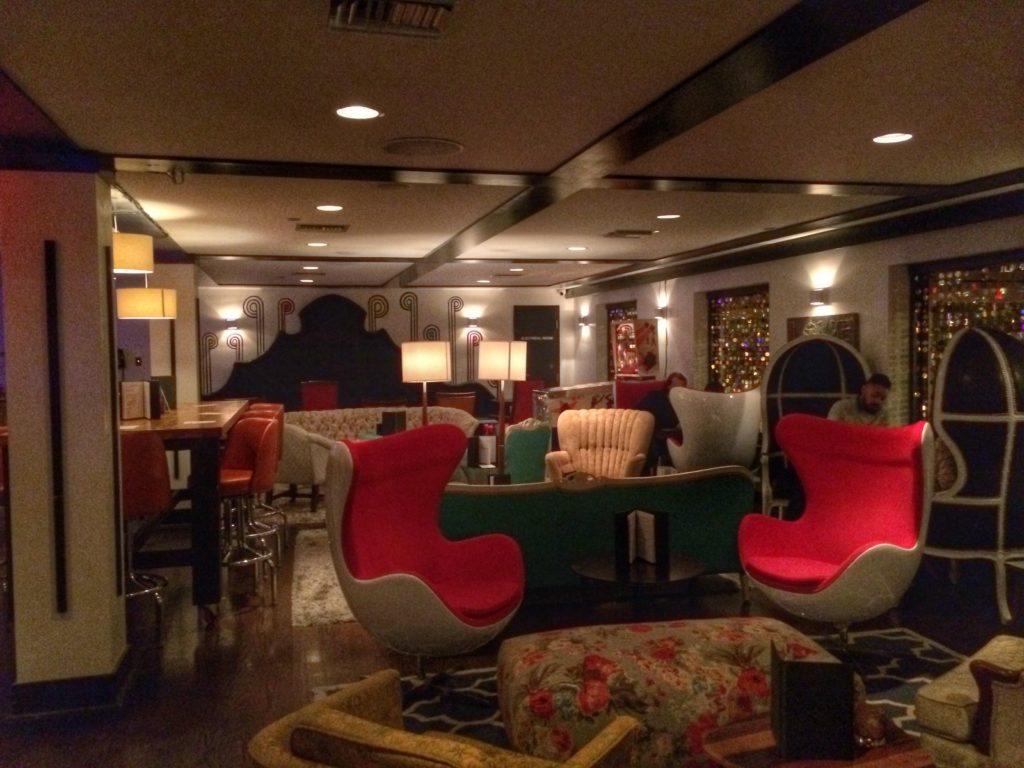 The Falcon Bar & Gallery
819 E. Washington St.
Orlando, FL 32801
The Falcon fuses the best of two worlds—music and the art, all in a bar setting. The focus at this bar is really combining those two elements into a great experience for customers. Home for many original art pieces, The Falcon hosts themed art show, open mic nights, trivia and live music. With a great selection of craft beer, The Falcon is a terrific neighborhood-type spot in Thornton Park to visit.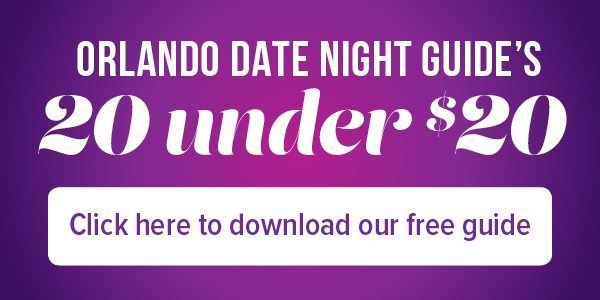 Stardust Lounge
431 E. Central Blvd.
Orlando, FL 32885
The Stardust Lounge is located adjacent Lake Eola Park, a few steps down from the streets of downtown Orlando. It is home to some of the best entertainment in Orlando, whether that's burlesque, dirty bingo nights or the Back to the 80s night.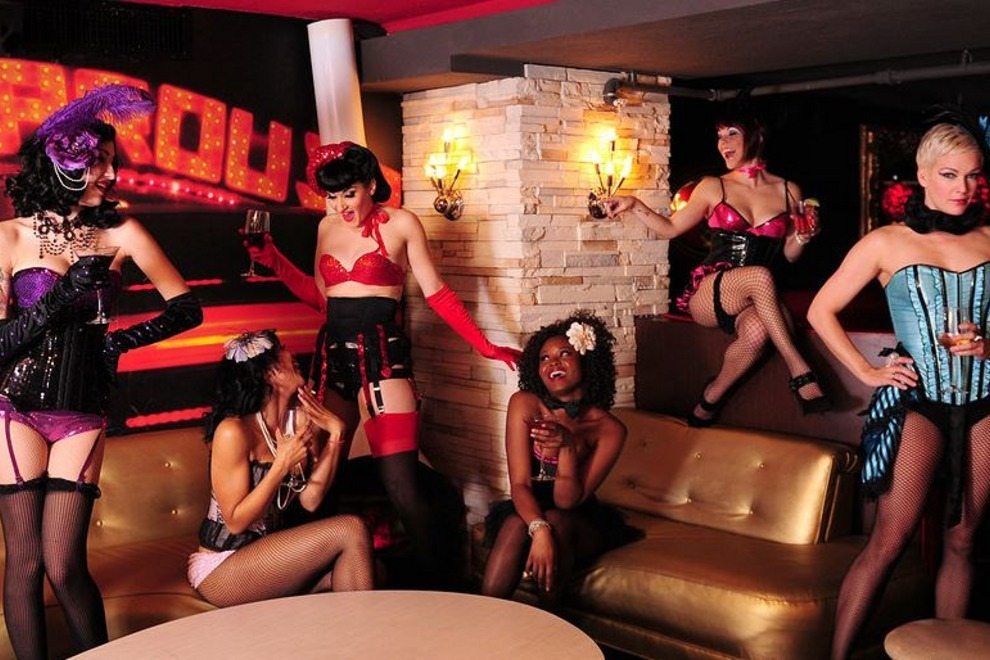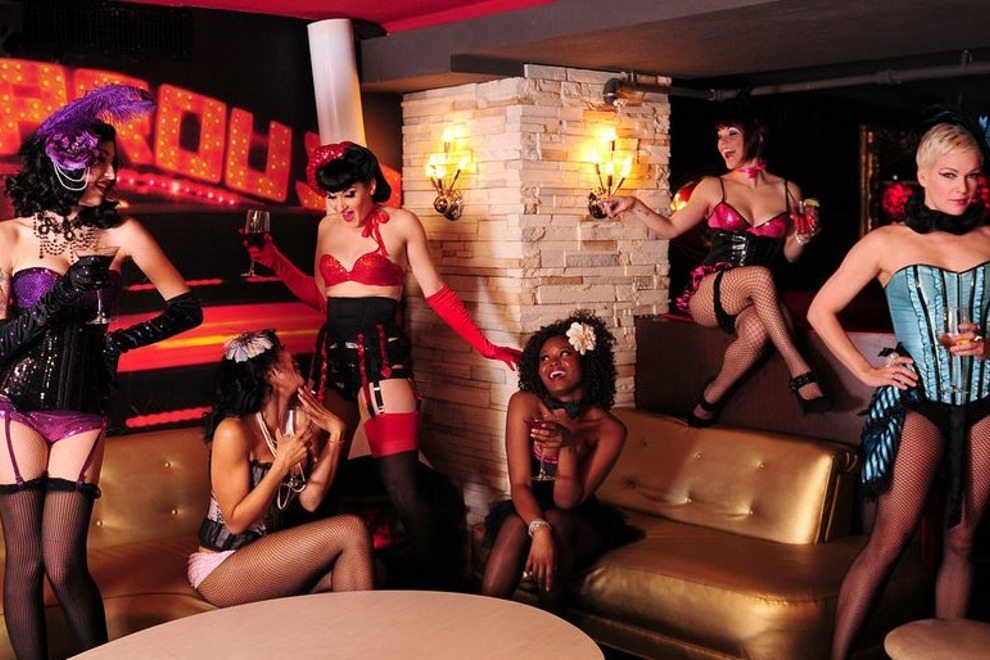 Jock Lindsey's Hangar Bar
Disney Springs
1486 Buena Vista Drive
Orlando, FL 32830
Recently opened in the new rebranded Disney Springs, you are fully immersed in one of the greatest action cult movies of all times—Indiana Jones: Raiders of the Lost Ark. The dive bar is modeled after the 1940s airplane hangar of Jock Lindsay, the ex-home of Indiana Jones' sidekick and pilot. Disney really went all out in making this experience as close to the movie as possible, even down to making the drinks Indiana Jones themed (i.e. Fountain of Youth, Pancho's Margarita and The Scottish Professor). If you're visiting the theme parks or live near that area, this is a new and different bar to visit.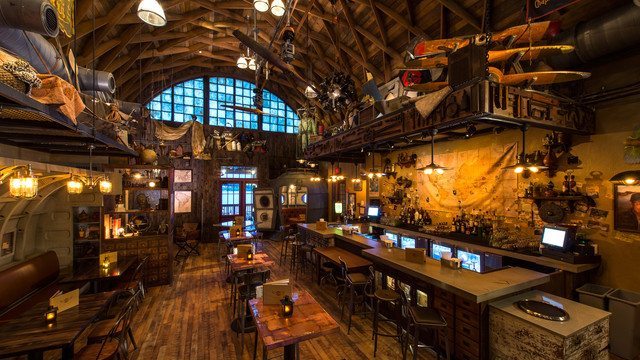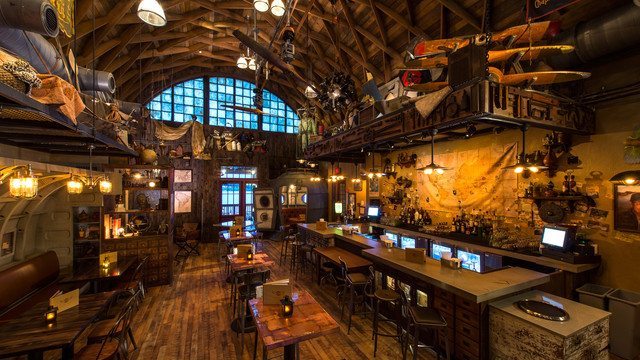 BART
1205 N. Mills Ave.
Orlando, FL 32803
Located in the heart of Mills 50 District, this bar, arcade and gallery is family owned and operated. The bar serves guests craft beers while allowing them to play classic arcade games from the 70's, 80's and 90's. Arcade games at BART include: Pac-Man, Ms. Pac-Man, Donkey Kong, Centipede, Galaga, Frogger and others. It really is a trip down memory lane with this Orlando bar.
Glow Lounge at The Orlando Eye
8401 International Drive, Ste. 100
Orlando, FL 32819
While you may not consider The Orlando Eye a bar, this I-Drive 360 attraction has two special ticket packages that let you enjoy alcohol on board, so that's good enough for us! One package is called the "VIP Experience" and includes a glass of champagne served by your host, priority boarding, free parking available in the onsite parking garage and entrance to the 4D Experience. The other ticket package is called "Eye Glow" is only available daily from 6-10 pm. The package includes your choice of beer, cider or wine sampling (sampling options for beer/cider consist of four 3 oz. pours, and sampling options for wine consist of three 2 oz. pours) or a glass of champagne in the new Glow Lounge. It is definitely a cool way to have a drink and see a different side of Orlando.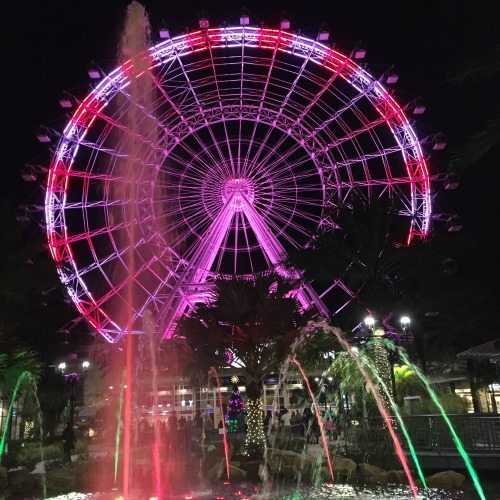 ICEBAR Orlando
8967 International Drive
Orlando, FL 32819
This bar is definitely one of the "coolest" bars in town. It features more than 70 tons of hand-carved ice. Guest enter through the Fire Lounge where you are prepped for your Arctic evening by being provided with thermal coats and gloves. Once inside, you are served perfectly chilled cocktails out of ice-sculpted cups. Don't want to stay cold all night? The Fire Lounge located at the ICEBAR Orlando and is a night club with no cover charge.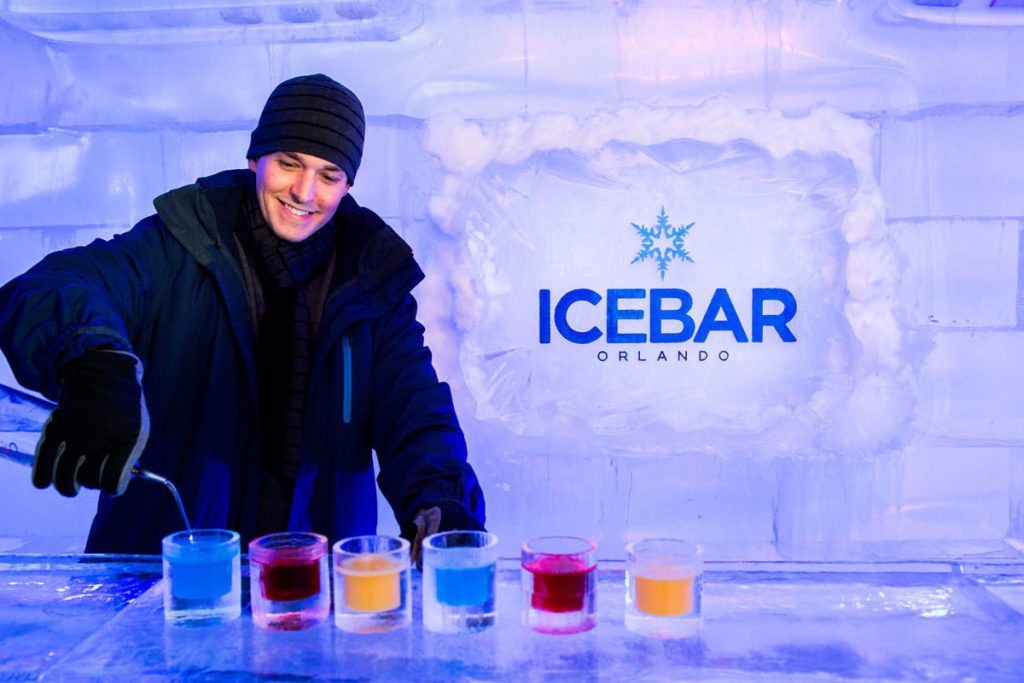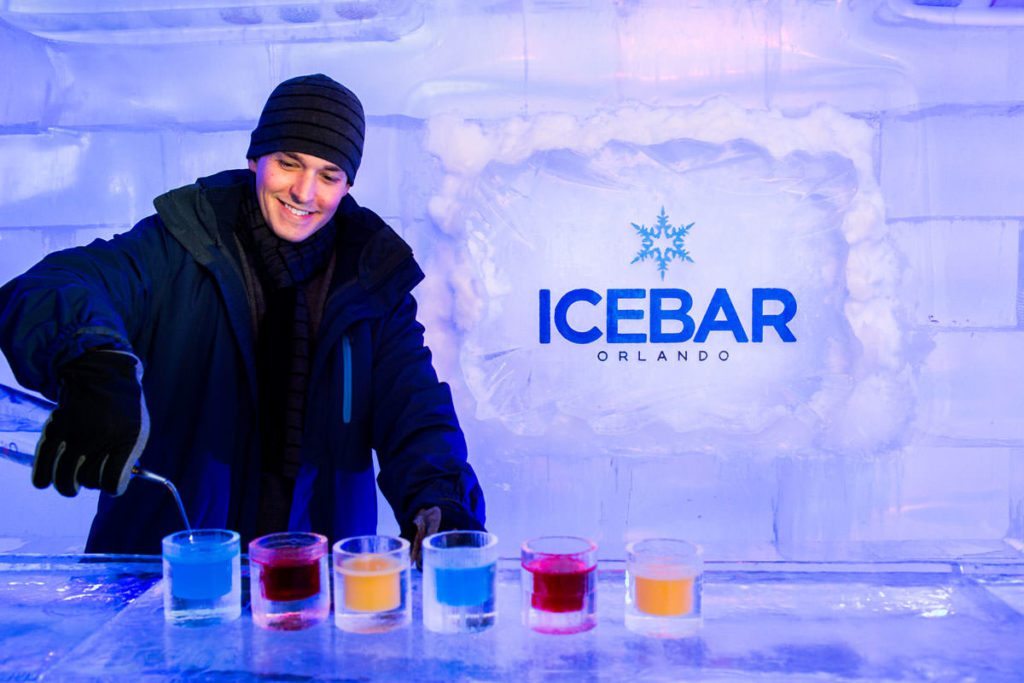 Dewey's Indoor Golf & Sports Grill
7720 Turkey Lake Road
Orlando, FL 32819
If you're a big sports fan, Dewey's Indoor Golf & Sports Grill is the bar to head to. Not only are there television screens everywhere with the latest games on, but Dewey's features sports simulators. They have gold, soccer, football, hockey, baseball and basketball indoor game simulators.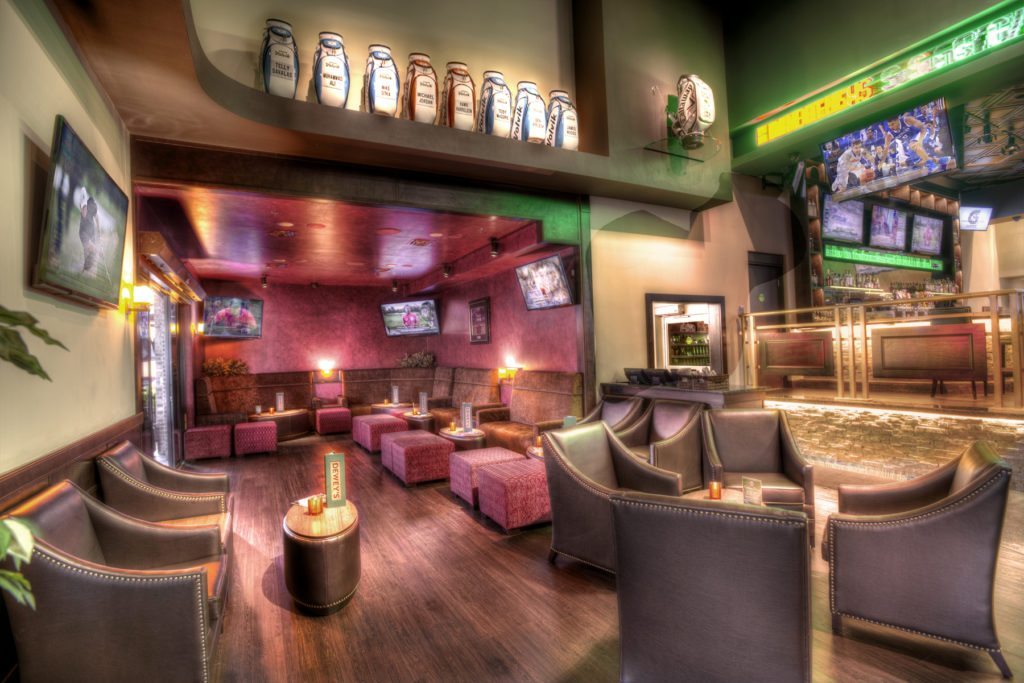 Here are some other noteworthy places in Orlando you should visit:
Aku Aku Tiki Bar
431 E. Central Blvd.
Orlando, FL 32801
Quantum Leap Winery
1312 Wilfred Drive
Orlando, FL 32803
The Courtesy Bar
114 N. Orange Ave.
Orlando, FL 32801
The Lodge
49 N. Orange Ave.
Orlando, FL 32801
For even more ideas, read our guide to the Best New Orlando Bars for Date Night (2017). Looking for wine bars? Check out our list of Orlando's Best Wine Bars