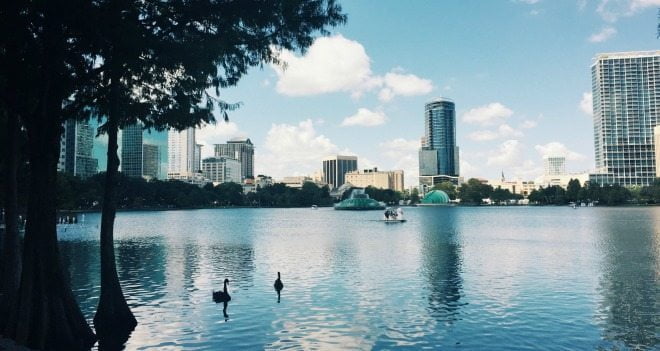 Anyone who has ever visited or lived in Orlando knows that it's easy to drop a lot of money in search of fun in The City Beautiful. But Free
1. Free Orlando Outdoor Movies
Blessed with perfect nighttime temperatures beginning in March, Orlando is the ideal place to watch an outdoor movie. Here are a few upcoming features to check out:
Move in the Square
Friday, March 4, 7pm
Sanford
Free
Popcorn Flicks in the Park
Thursday, March 10
Central Park, Winter Park
Free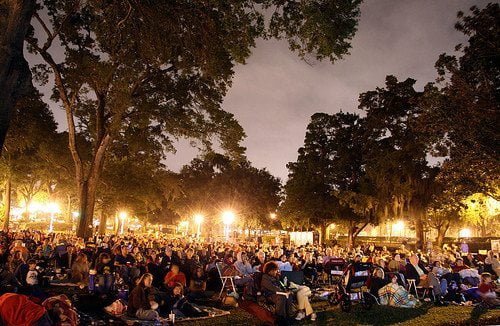 Maitland Screen on the Green
March 5, April 2 and May 14
Maitland Middle School
Free
Kissimmee Movies in the Park
Typically the 1st Friday of the month
Free
2. Shuffleboard Orlando hosts a free shuffleboard event on the 1st and 3rd Saturdays of most months at the Beardall Courts, 800 Delaney Ave. Details at orlandoshuffle.blogspot.com.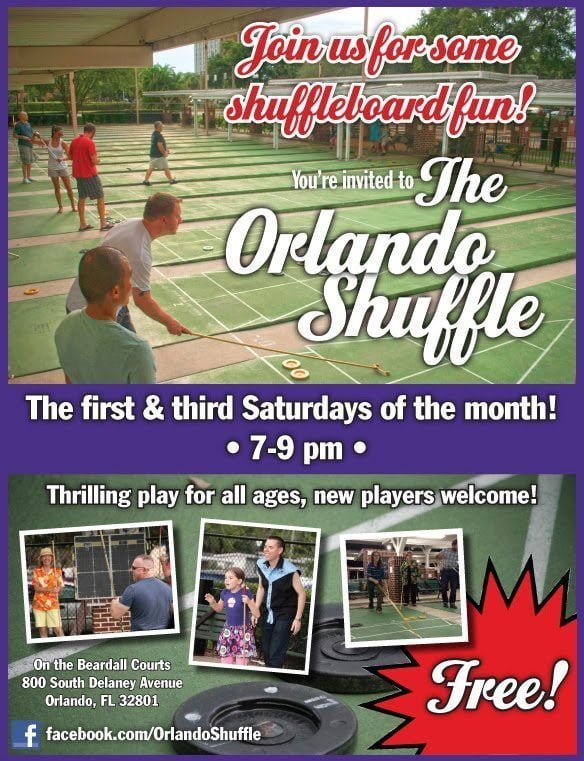 3. Orlando's local beer scene is blowing up thanks to a dozen local breweries. Some are more than happy to show you the ropes during a free brewery tour. Participating breweries include Orlando Brewing, which offers free tours monday through Saturday at 6pm.  Ten10 Brewing, The Hourglass Brewery and Red Cypress Brewery all offer free tours by request.
4. Florida Film Festival
Not all the events are free during the annual Florida Film Festival, which will take place this year from April 8 to 17, 2016. But while official programming is yet to be announced, there is sure to be at least one or two free food-focused. Stay tuned for more details!
5. Visitors score free admission to the Cornell Fine Arts Museum at Rollins College every day. Plus, there are free Happy Hour Tours on the 1st Wednesday of each month at 5:30pm (unless otherwise noted).
6. The Mennello Museum of American Art has free admission on select Saturdays and Sundays for holders of Bank of America/Merrill Lynch bank cards.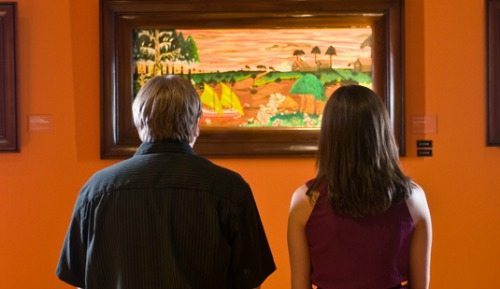 7. Admission to Leu Gardens is free the 1st Monday of most months.
UPDATE: Free Admission days are not offered in February, March or April 2016.
8. The Charles Hosmer Morse Museum of American Art on Park Avenue offers free admission Fridays between 4 pm and 8 pm starting November 6, 2015 through April 2016.
9. You can get free admission to scores of museums across the United States on Saturday, March 12, 2016 during Free Museum Day thanks to the Smithsonian Institute. Local participating museums include Bradlee-McIntyre House Museum and the Orange County Regional History Center. Online pre-registration is required.
10. While some hiking trails located inside state parks may have a nominal entrance fee, there are dozens of Orlando-area trails that won't cost you a dime to explore. In fact, Orlando Weekly just published a fabulous list of our area's best hiking spots. You can read that here: photos.orlandoweekly.com/25-underrated-hiking-spots-in-the-orlando-area.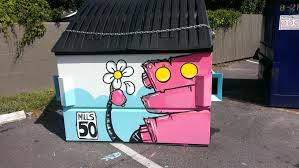 11. Did you know that we now have 9 distinct Main Street Districts in Orlando. Spend a few hours exploring one of these charming neighborhoods, window shopping and scoping out your next date night spot. We highly recommend visiting the Mills 50 District where city sanctioned graffiti art on utility boxes, dumpsters and drain covers have turned the area into a vibrant outdoor gallery of artistic excellence.
12. Just a few blocks away, the See Art Orlando self-guided walking tour will give you the inside info on all the new pubic art installations that now surround Lake Eola Park and neighboring streets. Best of all, this tour is absolutely free!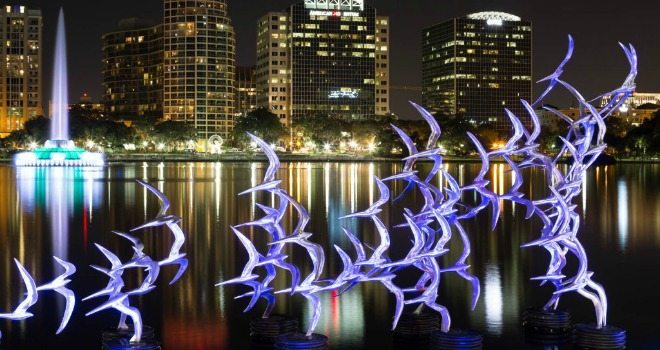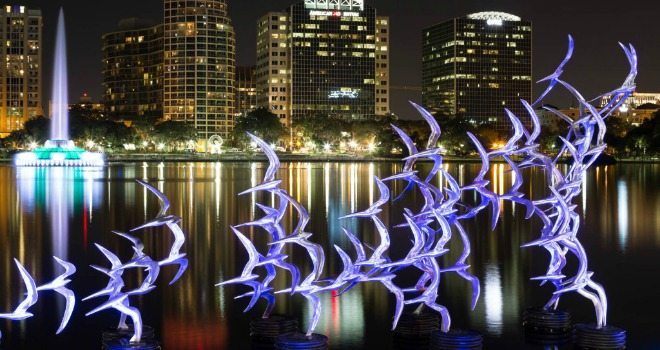 13. Also in downtown Orlando, The Dr. Phillips Center will host a series of free concerts throughout 2016 beginning with Unwrapped Live on stage inside the Walt Disney Theater on March 12, 2016. Look for free outdoor concerts on Seneff Arts Plaza later this year.
14. The Florida School of Holistic Living hosts new and full moon drum circles in the space adjacent Dandelion Communitea Café. It's free(ish) to attend (there's a suggested donation of $3) and everyone is encouraged to bring an instrument to participate. More info at www.holisticlivingschool.org/community/moon-circles.
15. Head to Casa Feliz, a fabulous historic home in Winter Park, on Sunday afternoons from 12 to 3 pm to enjoy Music at the Casa, featuring free performances and tours. For a complete list of upcoming performances, visit www.casafeliz.us/music-at-the-casa.
16. An Orlando favorite, The Moonlight Walking Tour at Greenwood Cemetery takes place on select nights throughout the year and invites attendees on a four-mile stroll through this meticulously manicured 100-acre cemetery, which serves as the final resting place for some of Orlando's most notable historic figures. This is a free event but advance reservations are required. More details at greenwood-cemetery.net/moonlight-walking-tours.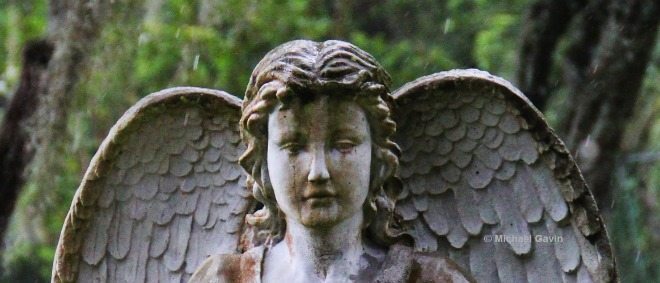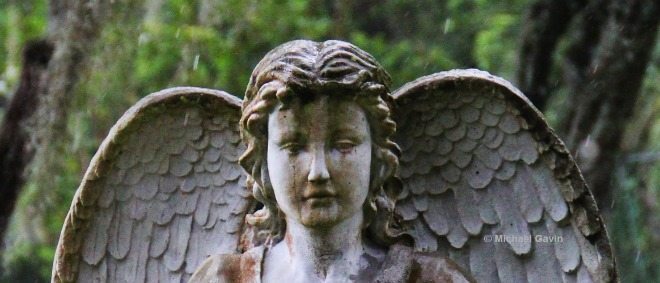 17. Explore some of Central Florida's charming downtown corridors on a free art walk. Hosted one night each month throughout the year, these walks give guests the chance to meet artists, visit galleries and take advantage of dining specials only offered on art walk nights. A few options to consider are the Sanford Art Walk, 4th Fridays DeLand Art Walk, Thornton Park Art and Wine Walk (free to join but a wine glass for wine stops is $15) and the Art Walk on Flagler, New Smyrna Beach. And remember, Orlando's famous Third Thursday Gallery Hop is always free to join!
18. Finally, it doesn't cost a thing to enjoy the outdoor spaces at I-Drive 360, Orlando's newest dining and attraction hub on International Drive. It's free to park, soak up the sun and take a selfie with the towering Orlando Eye in the background. Cheap eats, like Ben & Jerry's ice cream cones, are a stone's throw away.