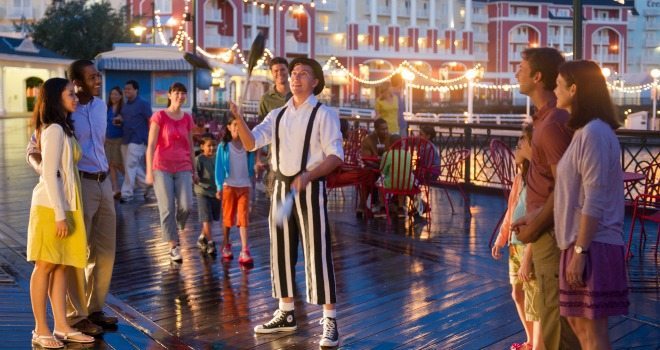 Plan a perfect Disney date night; no park admission necessary!
By Erica Thomas
Don't write off the famous mouse as nothing more than a tourist attraction for families and children. Mickey and Minnie have many date night possibilities to offer local lovebirds. Check out our selection of Disney date night ideas you can enjoy without paying park admission.
The Boathouse Italian Water Taxi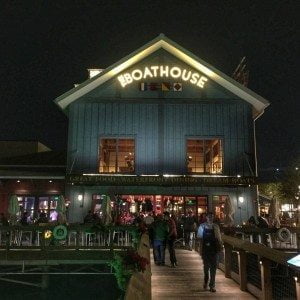 Board the Venezia for an intimate cruise filled with Italian music, chocolate covered strawberries, and champagne. This 40-foot Italian Water Taxi departs from The Boathouse located at Disney Springs and sets sail through Disney's scenic waterways. Tours are offered daily from 10am to 10pm at the rate of $75 per person for 30 minutes or $115 per person for 60 minutes. Walk up reservations are permitted for those who prefer a spur-of-the-moment rendezvous.
On Saturday evenings, couples can book a Wine Tasting Cruise, which features a one-hour sail with wine and delicious hors d'oeuvres served by your dedicated crew. In addition, guests receive a souvenir BOATHOUSE Wine Glass for a lasting memory of your Wine Tasting Cruise. Cost is $225 per couple.
For additional information or to make a reservation, call 407-939-2628.
The Boathouse
1620 East Buena Vista Dr.
Lake Buena Vista, FL 32830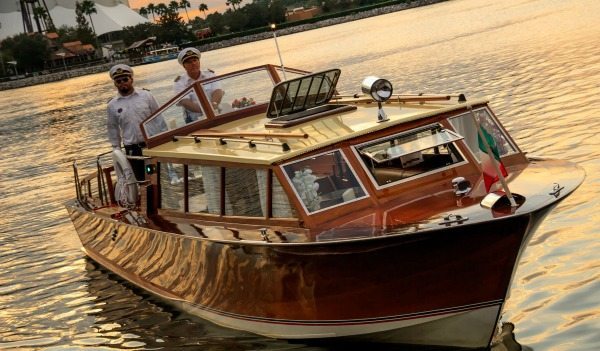 Ferrytale Fireworks Dessert Cruise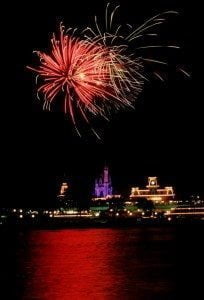 Snuggle close to your sweetie under the stars as you enjoy the Magic Kingdom fireworks show aboard the General Joe Potter ferryboat on the Seven Seas Lagoon. This special cruise offers a buffet of sweets, specialty beverages, and one-of-a-kind views. Due to capacity limitations, reservations are strongly recommended. Admission is $99 per person and includes tax and gratuity. (Note: we've heard from a few colleagues that this price is quite steep for what you get.)
Reservations can be made online at DisneyWorld.com/DINE or by calling 407-939-3463.
Guests can park at the Magic Kingdom parking lot ($) and check in at the Ferryboat launch at the Transportation and Ticket Center.
California Grill's Brunch at the Top
California Grill offers Brunch at the Top every Sunday. During this culinary feast, chefs prepare artistic dishes in the open show kitchen while interacting with guests. The menu includes seasonal brunch entrees that will indulge your taste buds in California-style cooking. The restaurant also offers cocktails, craft brews, custom-roast French press coffee, an extensive list of fine wines and a terrific Bloody Mary Bar.
California Grill is found at the top of the Disney's Contemporary Resort. Guests check in at the podium on the second floor and are then escorted to the 15th floor in an elevator exclusively for restaurant guests. While dining in this upscale experience, guests will have views of the Seven Seas Lagoon and Magic Kingdom. Advanced reservations are highly recommended.
California Grill
4600 N World Drive
Lake Buena Vista, FL 32830
407-939-3463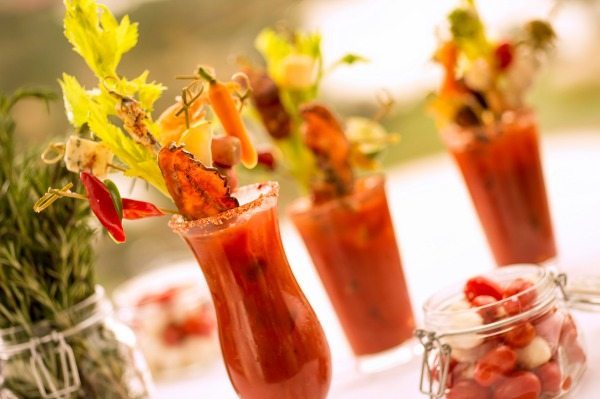 Disney Springs
With the transformation and addition of new shops and restaurants at Disney Springs, why not spend date night perusing the Marketplace streets? Not only are there new restaurants and bars to discover, like Morimoto Asia, The Hanger, or The Boathouse, but nestled among the shops are the Star Wars Galactic Outpost, Sanuk, The Ganachery (ah-mazing chocolates), and Erin McKenna Bakery NYC. Trying visiting after dark or conducting your own Disney Springs pub crawl. As if that wasn't enough to draw you in, performers and live musicians are stationed throughout Disney Springs for your viewing and listening pleasure.
Disney Springs
1486 Buena Vista Dr.
Lake Buena Vista, FL 32830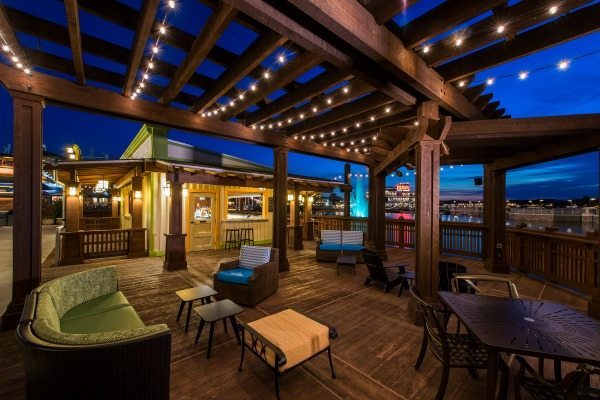 La Nouba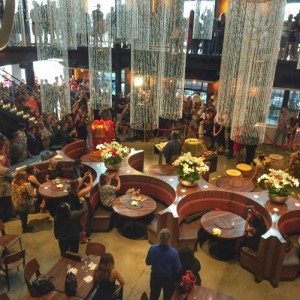 Cirque du Soleil's breathtaking show, La Nouba, is sure to be a hit on your next venture out together. The show is designed to shock, awe, and journey you through a world where make-believe comes to life right before your eyes. The show has recently introduced new acts, good news for those who have seen La Nouba before.
The theatre is located in Disney Springs. Detailed information and tickets at ciurquedusoleil.com or by calling 407-939-7600. Florida residents can enjoy a special offer starting at $59, for a limited time.
By the way, if you bring your same-day La Nouba ticket to Morimoto Asia before or after the show, you'll receive a free appetizer with drink purchase.
La Nouba
1478 Buena Vista Dr.
Lake Buena Vista, FL 32830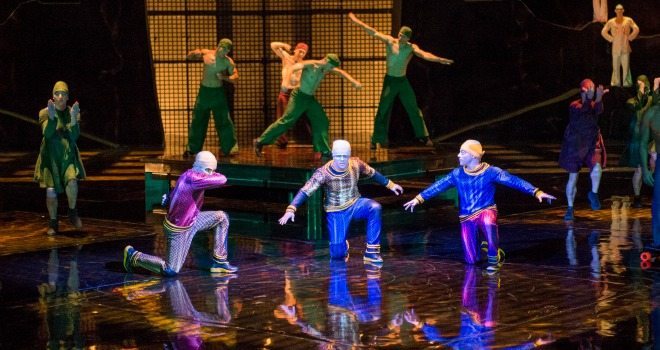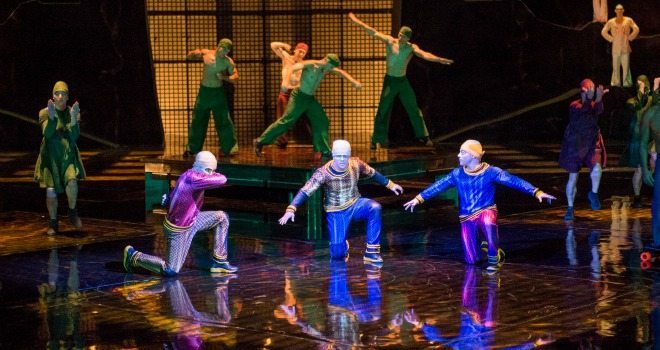 Sunset and Cocktails at the Polynesian Resort
Leave the winter blues behind when you arrive at the Polynesian Village Resort to enjoy the sunset and delicious cocktails. Located in the lounge off of the Great Ceremonial House, you will find scenic views of the Seven Seas Lagoon and Bora Bora Bungalows. Expect to find exotic drinks to sip and small plates to nibble as you watch the sun set over this tropical paradise. Once the sun has gone down and the moon is up, you can walk hand-in-hand with your sweetie along the torch-lined waterfront.
Reservations are not required for this date night.
1600 Seven Seas Drive
Lake Buena Vista, FL 32830
407-824-2000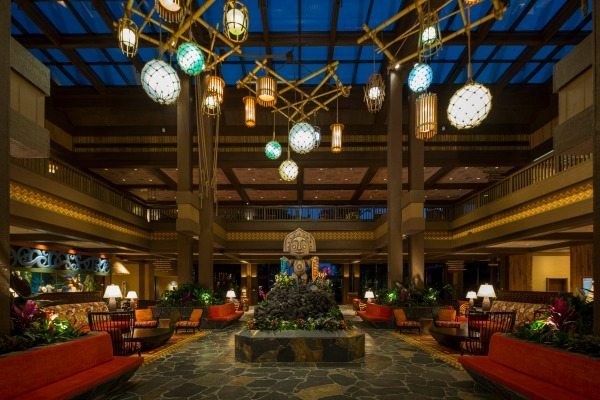 Disney's BoardWalk
Journey to Atlantic City for your next night out on the town. Aside from the many dining options offered at Disney's BoardWalk, there's also Jellyrolls and Atlantic Dance Hall to keep sparks flying. Sing to dueling pianos with your duet partner at Jellyrolls while enjoying some adult beverages. Or you can get close and dance the evening away at Atlantic Dance Hall. Both establishments are 21+ venues and do not require reservations.
Boardwalk
2101 North Epcot Resorts Boulevard
Lake Buena Vista, FL 32830