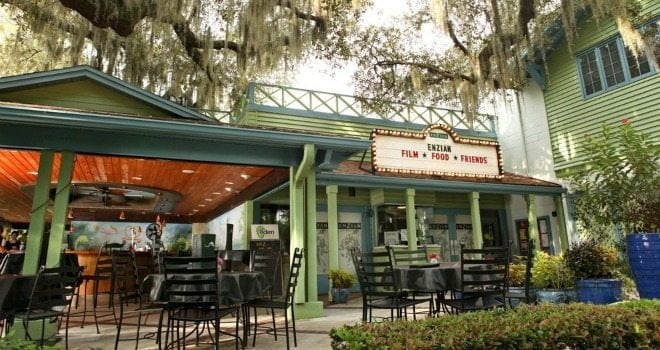 The Florida Film Festival Returns April 8 – 17, 2016
Spanning ten days beginning April 8 through April 17, 2016, the Florida Film Festival returns next month for its 25th year with a line-up that promises to be one of its all-time best. Hosted at the Enzian and Regal Cinemas in Winter Park Village, the Festival will screen nearly 200 films from around the world. It's a not-to-be-missed affair, even if that means simply snagging tickets to just one event or screening. Here are seven reasons to attend this year's Florida Film Festival:
1. More Films Than Ever Before
More than 180 films, representing 36 countries, will be screened. Of the films selected, 138 have premiere status, including 24 world premieres. Film descriptions, trailers, stills, and schedule available at floridafilmfestival.com.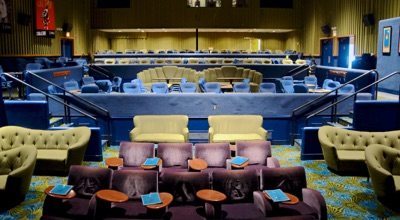 2. Tons of Really, Really Good Movies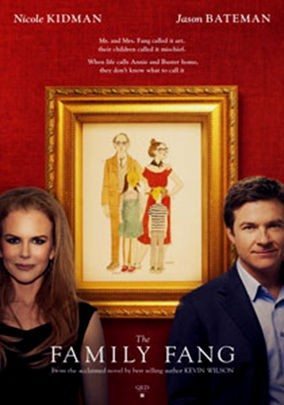 The Florida Film Festival gives a forum to all sorts of independent films, including those starring A-list actors and with the trajectory to be next year's Oscar contenders. Besides The Lobster, which stars Colin Farrell, Rachel Weisz and Léa Seydoux, the Festival will showcase many extraordinary films with blockbuster potential. Here are a few to consider with links to their trailers/websites:
3. Over 100 Shorts
One of the best ways to enjoy the Festival is to buy tickets to one or a few of the shorts programs. More than 100 short films will screen in more then 10 different programs peppered throughout the 10-day Festival, including Midnight Shorts, Animated Shorts and International Shorts.
4. Sissy Spacek & Mark Duplass
On Friday, April 15, 7:30, the Festival will present An Evening with Sissy Spacek, featuring Badlands, which will give audience members the chance to meet one of the industry's most respected actresses in a career spanning  four decades.  Spacek will be in attendance for a Q&A after this 1973 classic film starring Spacek and Martin Sheen.
The Festival will also present An Evening with Mark Duplass, featuring The Puffy Chair, on Sunday, April 10- from 7pm.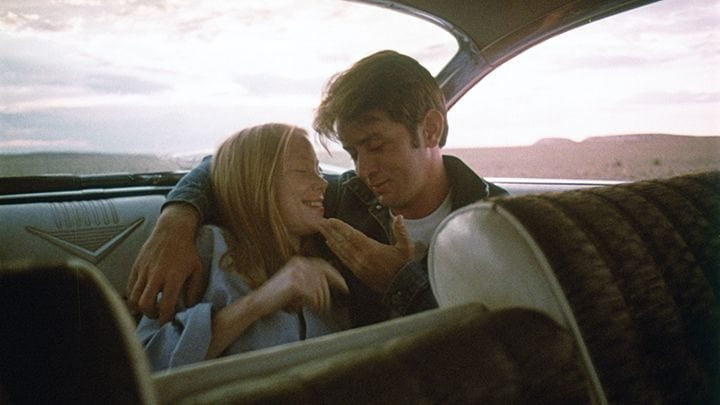 5. Festival Parties and Events
Kicking off with the Opening Night Party and Film (The Lobster starring Colin Farrell) on Friday, April 8, the Festival will present several parties and events designed to connect audiences members with great films, food and filmmakers.
Here are a few events to consider attending:
Festival Block Party
Saturday, April 9, 3-5pm
Regal Winter Park Village
Free for all Festival ticket and pass holders
Festival ticket and pass holders will receive free drinks and appetizers from select Winter Park Village restaurants and also enjoy live entertainment. Space is limited so plan to arrive early.
Locally Fresh!
Sunday, April 10, 11am – 12:30pm
Enzian
Tickets are $12 each
Central Florida farmers and food purveyors partner-up with local filmmakers at this utterly unique (and mouth-watering) event—a festival favorite. Filmmakers dig into the stock and trade of what makes Central Florida delicious. Watch their documentaries accompanied by cooking demonstrations and sumptuous samples. A feast for the eyes… and the taste buds.
After Locally Fresh! the lawn at Eden Bar transforms into a free farmers market, filled with local products fresh from the field.
Sunday Brunch Buffet
Sunday, April 10, 11am – 2pm
Enzian & Eden Bar
$13.99
Enjoy a yummy pre-movie brunch with friends and compare notes on all things Florida Film Festival! No ticket necessary.
Awards Bash
Saturday, April 16, 4:30pm
Enzian & Eden Bar
$45 in advance, $50 day of the event
Be among the first to find out if which films and filmmakers won prestigious Jury and Audience Awards. Dinner is included in the ticket price and will be served before the Awards Ceremony. After the last award is given, head out to Eden Bar to raise a glass and kick up your heels at the Awards Bash After Party.
Closing Sunday Brunch Buffet
Sunday, April 17, 11am – 2pm
Enzian & Eden Bar
$13.99
Enjoy a yummy pre-movie brunch with friends and compare notes on all things Florida Film Festival. No ticket necessary.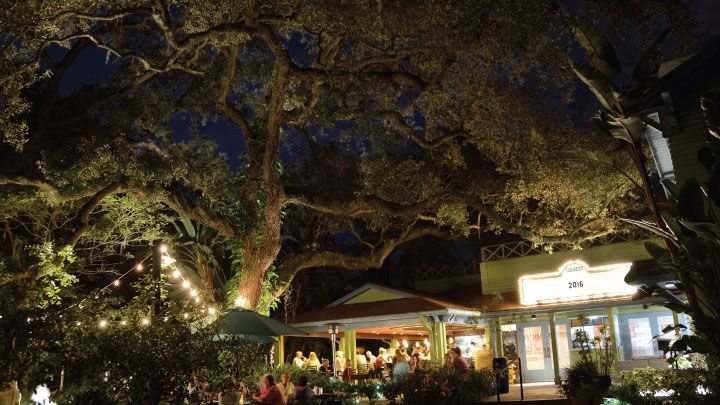 6. Festival Forums
Sit in as filmmakers and faculty discuss varied issues related to the film industry.
Perseverance: Sisters Are Doing It for Themselves
Sponsored by Full Sail University
Wednesday, April 13, 11am–12:30pm at Enzian
An Introduction to Cinematography
Thursday, April 14, 9am–4pm (2 Sessions)
Full Sail University
Morning Session open to Full Sail Students: 9am–noon
Afternoon Session open to Passholders: 1:30–4pm
The Bigger Picture: From Shorts to Features
Thursday, April 14, 11am–12:30om
Enzian
Filmmaker Forum
Friday, April 15, 11am–12:30pm
Enzian
More details at floridafilmfestival.com/program/discussions.
7. The Chance to Be Part of the Academy Awards Process
For over a decade, the Florida Film Festival has been accredited by the Academy of Motion Picture Arts and Sciences in both Live Action Short Film and Animated Short Film categories. As of December 2015, the festival has also been accredited in the category of Documentary Short Subject, making it one of the select few in the world to be accredited in all three shorts categories. Recipients of the Festival's Grand Jury Awards will be eligible for consideration in the Animated Short Film, Live Action Short Film, and Documentary Short Subject categories of theAcademy Awards without the standard theatrical run, provided the film otherwise complies with the Academy rules.
For a complete listing of films, parties. forums and events, visit floridafilmfestival.com.