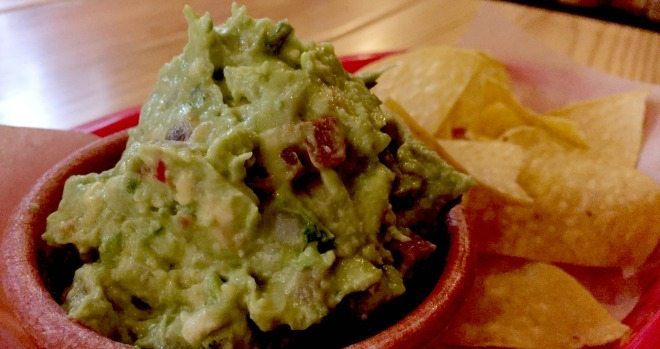 Enjoy fabulous fare at Black Rooster Taqueria then drinks at The Guesthouse!
We're kicking off a new series on Orlando Date Night Guide called "Double Date." The idea is to give readers a complete date night itinerary rather than simply recommending one place. In the coming weeks, we'll be sleuthing out lots of ideas in the Orlando area, but today we begin with Black Rooster Taqueria and The Guesthouse.
Black Rooster Taqueria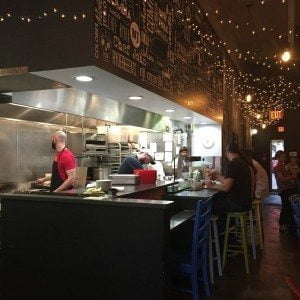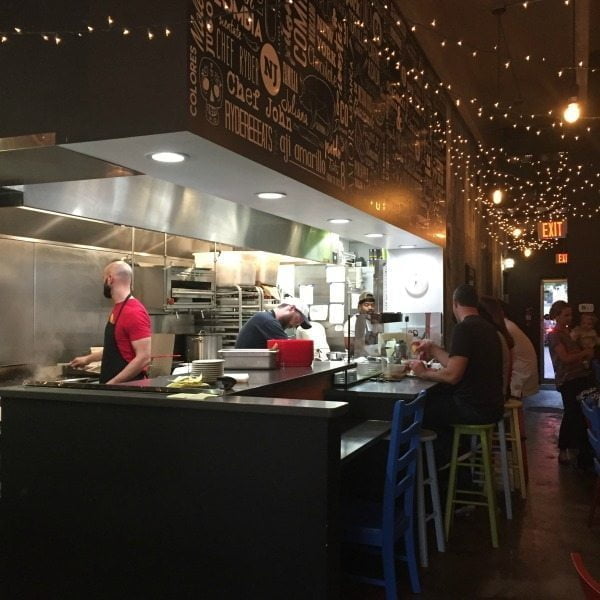 Located in the Mills 50 District, Black Rooster Taqueria opened in 2016 after an extensive makeover from the previous tenant, Tony's Deli. The petite space is beautifully decked out with reclaimed wood and distressed aluminum siding, a decor that pairs well with the kitchen's simple and authentic fare.
The brainchild of Chef John Calloway, who honed his craft in restaurants in New York, Los Angeles, San Diego, Mexico and beyond, Black Rooster features 'fresh Mex' made with seasonal and local ingredients.
Guests order at the cash register and then their feast is delivered to their table once their name is bellowed from the kitchen.
Definitely start with the chips (house made) and guacamole ($6), which is made to order and simply the best guacamole we've ever had. Tacos, which are made with delicious handmade corn tortillas, come in a single order for around $3 each. Plan to order two per person.
Or perhaps opt for a bowl ($10) such as pozole verde, which layers pork shoulder, roasted corn, tomatillo and chile poblano.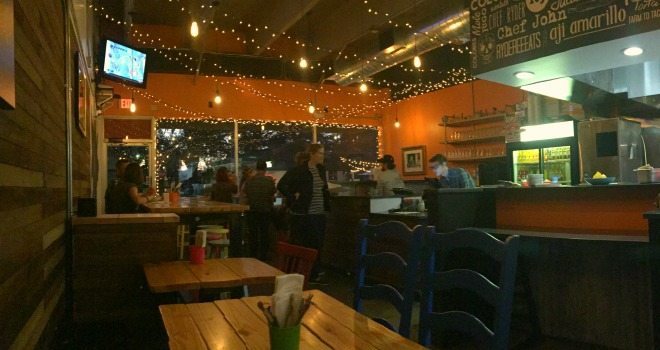 We ordered the kale salad ($8.50) and we're delighted with this fresh and tasty marriage of kale, radish, queso fresco, green grapes, cabbage, pecans, carrots, celery and onion.
For drinks, beer is available on draft and in the bottle and wine is offered by the glass, but consider opting for the day's Aqua Frescas. These refreshing, house made mocktails play nicely with the food and offer a terrific option for those not wishing to drink alcohol.
If you've saved room for dessert, two options await: tres leche and chocolate chipotle flan.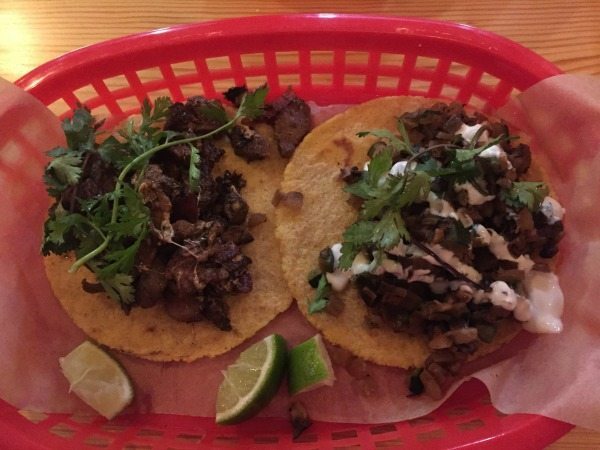 Black Rooster Taqueria
1323 N Mills Ave
Orlando, FL 32803
blackroostertaqueria.com
Tues-Thu 11am-2pm, 5-10pm
Fri 11am-2pm, 5-11p
Sat 11am-3pm, 5-11pm
Sun 11am-3pm, 5-9pm
Closed Mondays
The Guesthouse
After dinner, wander next door to The Guesthouse. While the space was formerly occupied by the Peacock Room, you'd hardly know it after an extensive remodel. The Guesthouse is dominated by a huge square bar at its center with tables surrounding the peripheral. In the evenings, the space is quite dark, lit mostly by candles and lamps, but it feels very cozy and subdued.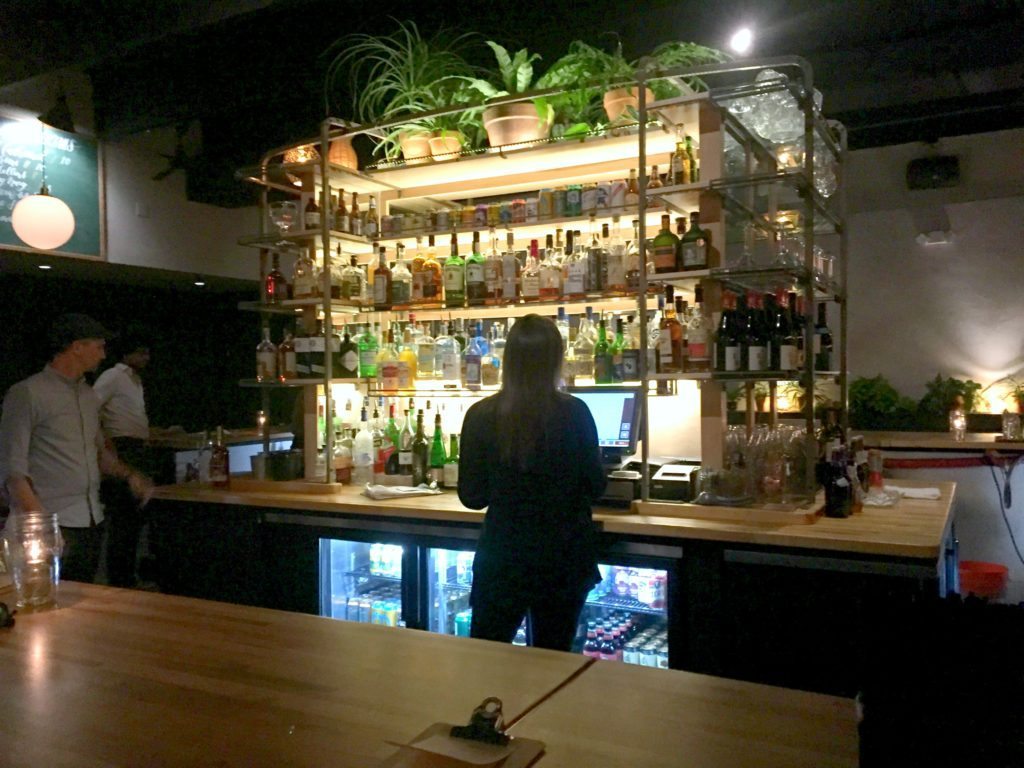 The walls are gray but you'll find little pops of color thanks to a smattering of potted shrubs, trees and vines.
Cocktails are listed on little clipboards, and from here you can choose from six unfussy selections, including a Moscow Mule, Old Fashioned and a Humming Bird, priced from $7-$10 each. Beer selections abound and there's a sizable wine offering, too.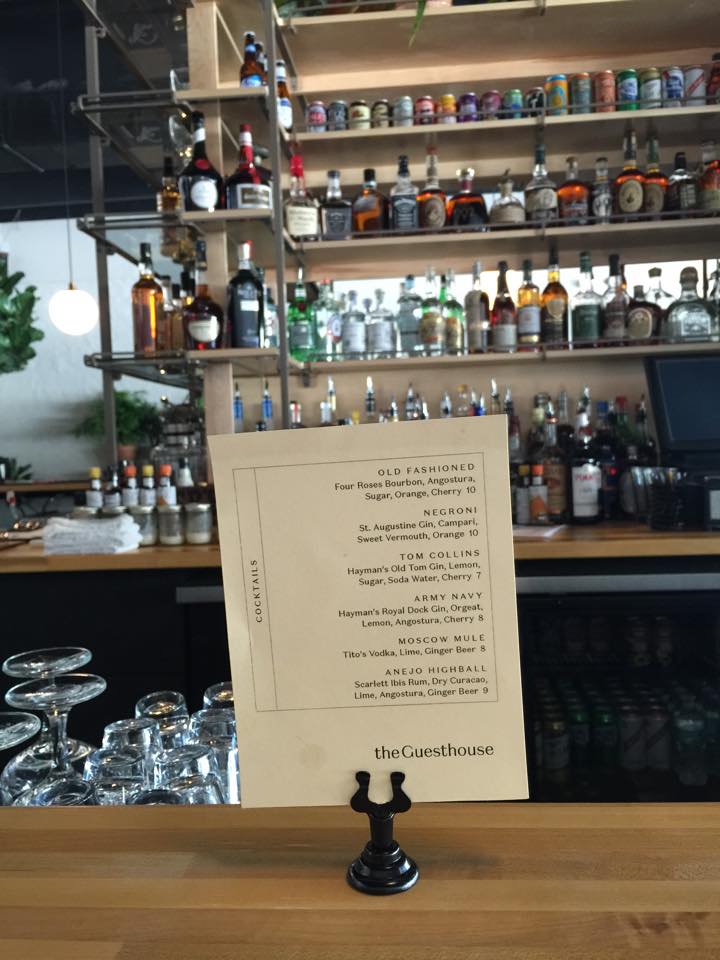 The Guesthouse
1321 Mills Ave N
Orlando, Florida
407-630-6574
Facebook page
Monday-Thursday 4pm-2am
Friday 3pm-2am
Saturday-Sunday 12pm-12am
Happy hour daily 5-8pm
Mills 50 Urban Art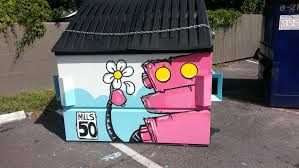 If you're up for another hour of fun, take a stroll south on Mills and enjoy the city sanctioned graffiti art dotting the street. The result of the Art Box Project and the Dumpster Art Project, the initiative has allowed local artists the opportunity to transform dozens of dumpsters and utility boxes into colorful and creative street side art. Maps are available here.
More Black Rooster Photos…