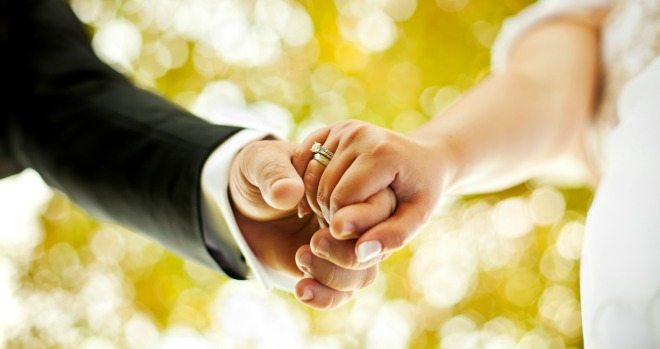 Say 'I Do' all over again when you renew your vows in Orlando, across Florida and beyond!
By Erica Thomas
There are few moments as special as vowing to love your spouse for the rest of your life. For some of us who have taken that journey and made the promise "for better or worse," a vow renewal ceremony is a great way to commemorate where you've been and celebrate the future you are headed toward. Here you will find 10 locations where you can choose to say "I do" to your partner all over again.
Kraft Azalea Gardens
Also known as Winter Park's Secret Garden, Kraft Azalea Gardens is an ideal location for an intimate exchange of vows. There is a dock, benches, towering Cypress trees, and the Exedra monument located in this 5.22 acre garden. The Exedra overlooks Lake Maitland making it a perfect gathering spot for a vow renewal ceremony. The maximum number of guests who can attend is 20.
For additional information such as pricing or to reserve the park, call 407-599-3334.
Kraft Azalea Gardens
1365 Alabama Drive
Winter Park, FL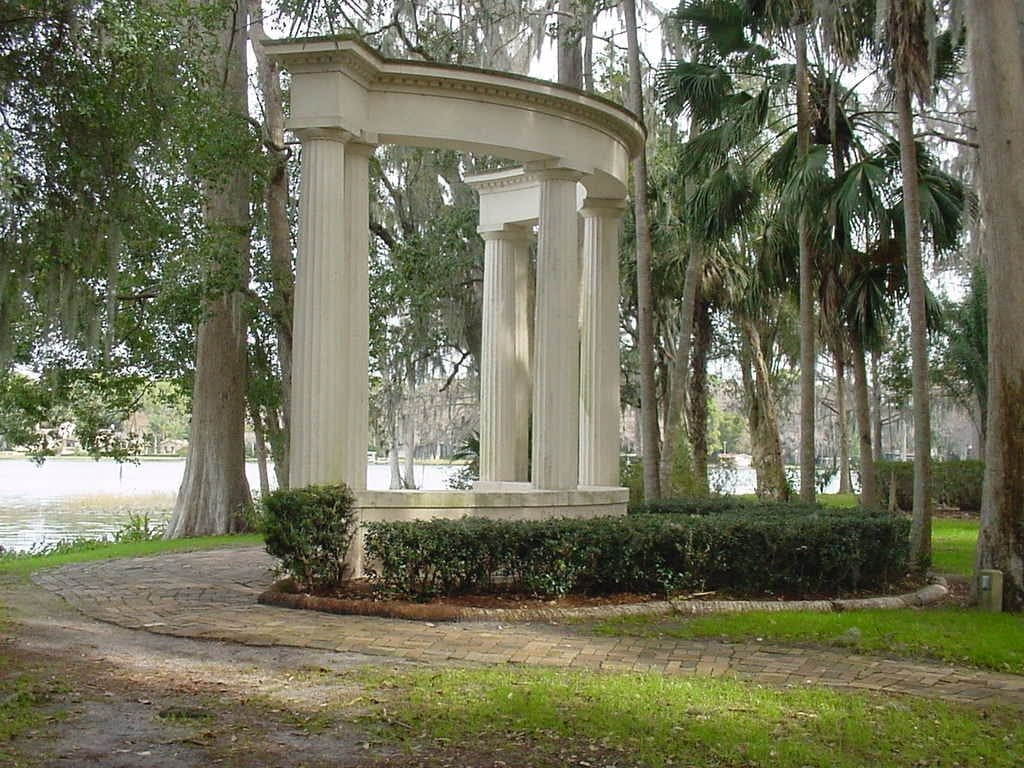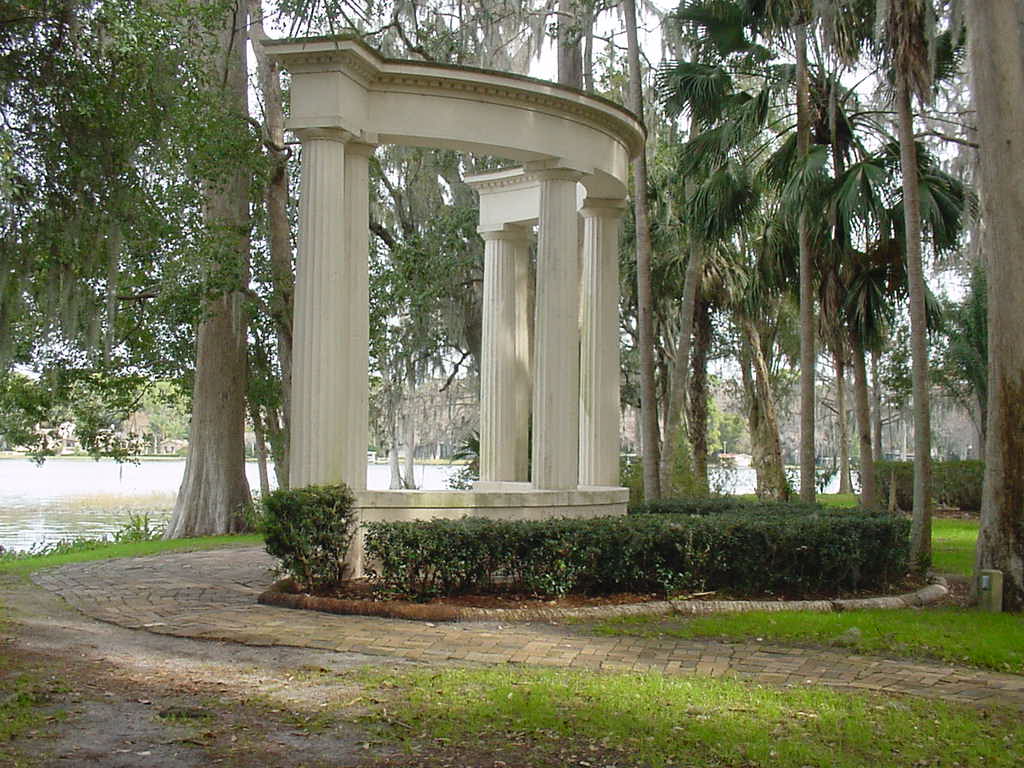 Harry P. Leu Gardens
Leu Gardens has specialized in garden weddings for many years. Lovebirds have used this 50-acre botanical oasis as the backdrop to their declaration of love for weddings, vow renewals and commitment ceremonies. The standard ceremony sites are for guests of 26 or more. You have your choice of the Rose Garden, Leu House Museum Lawn or Landing, and the Floral Clock. Small ceremonies are for guests of 25 or less and can be held in the South Woods Gazebo, Trellis, or Courtyard Gazebo.
The Standard Wedding Rate is $750 for 26 guests or more. For smaller ceremonies of 25 guests or less, the rate is $250. Check out detailed information and pictures of the sites.
Harry P. Leu Gardens
1920 North Forest Avenue
Orlando, FL
407-246-3681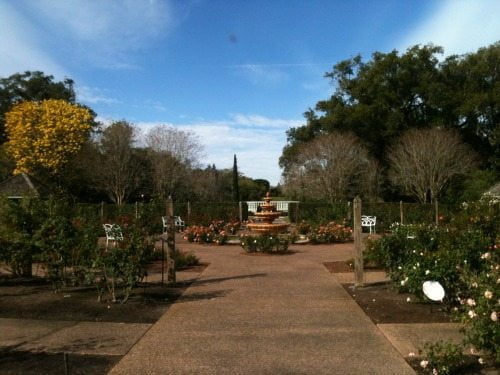 Maitland Art Center
The Maitland Art and History Museum offers several locations to say "I do" all over again. One unique location is the chapel with its open ceiling and pond you can stand on as you exchange your vows. There is also the Mayan Courtyard, Main Garden, Germaine Marvel Building, and Cottage at Lake Lily.
Contact Rental Manager Brittany Green at the extension below or by email at Brittany@artandhistory.org for pricing and other information.
Maitland Art Center
231 W. Packwood Avenue
Maitland, FL
407-539-2181 ext. 253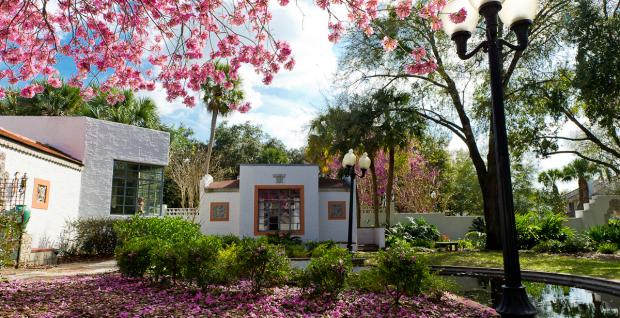 OUTSIDE OF ORLANDO
Looking for somewhere a little further than your own backyard to recommit your love? Take a look at these locations in Florida, Georgia and beyond:
Cedar House Inn – St. Augustine, FL
Located just minutes from the center of St. Augustine sits a Victorian bed and breakfast offering a special package to vow renewal seekers. The Cedar House Inn radiates an "Old Florida" ambiance with its embellishments and position on a tree-lined street. With their Vow Renewal package, you can recite your nuptials in front of the fireplace, Tiffany Window Parlor, Garden, or Gazebo.
The package is $399 plus tax and includes: the officiant, specialty décor, music, a classic wedding cake, champagne toast, two keepsake champagne flutes, and photos. Accommodations are extra.
Cedar House Inn
79 Cedar Street
St. Augustine, FL
800-845-0012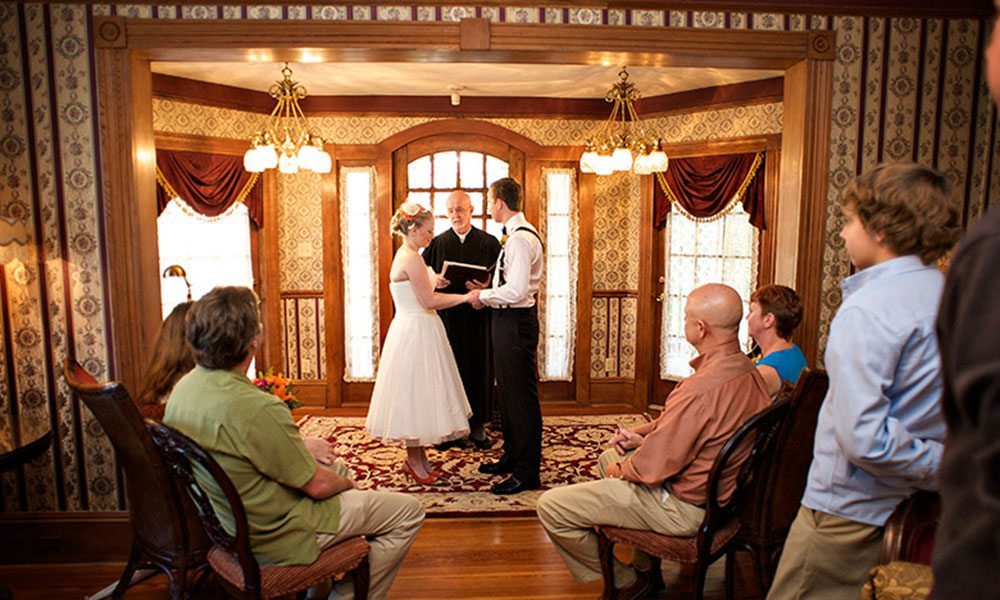 The Fairbanks House – Amelia Island, FL
Travel to the sandy beaches of Amelia Island for an informal rededication of your love at the Fairbanks House. Located in the Historic District of Fernandina Beach, you will find an island atmosphere with elegance. The Fairbanks House offers an elopement package that can easily be adjusted for a vow renewal ceremony. This intimate package is designed for the couple only and includes a private ceremony with officiant, photographer, carriage ride to your wedding dinner, petite wedding cake, and bottle of champagne. This package is $595 plus $100 service charge and cost of your room. There is a two-night minimum stay required.
The Fairbanks House
227 South 7th Street
Amelia Island, FL
904-277-0500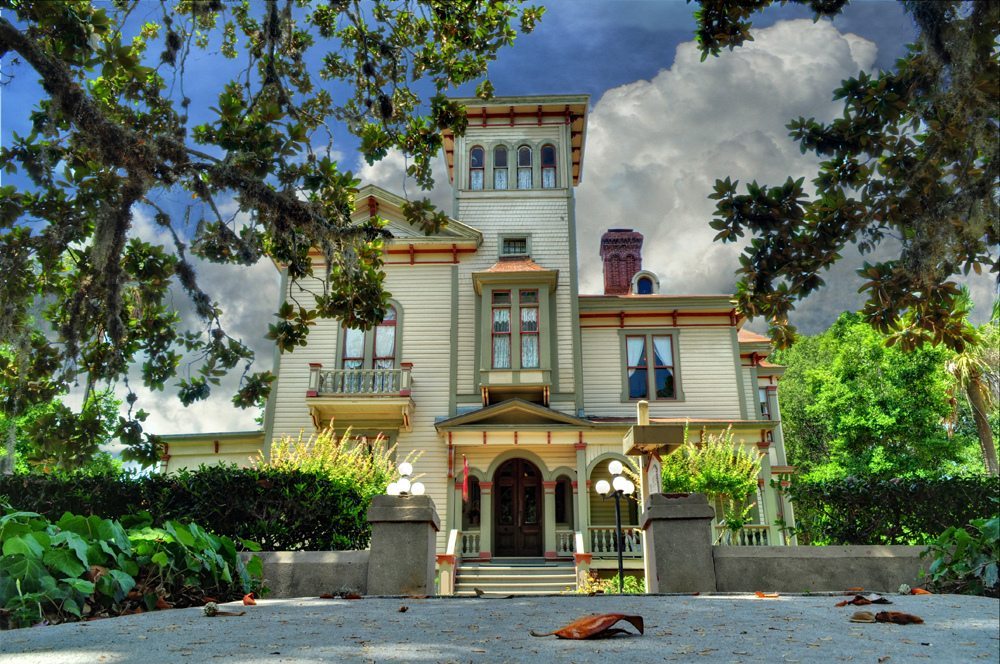 Chateau Elan Winery and Resort – Atlanta, GA
Chateau Elan is a French country luxury estate near Atlanta, Georgia with a winery, health spa, golf course, and dining on premises. They have several locations both indoor and outdoor to hold your special reformation of vows. They are able to accommodate intimate ceremonies or the grandeur of a large ceremony. A team of specialists is dedicated to making your event as memorable and unique as you are.
For pricing and detailed information, call 678-425-0900 ext. 45 or email weddings@chateauelan.com.
Chateau Elan
100 Rue Charlemagne
Braselton, GA 30517
678-425-0900 ext. 45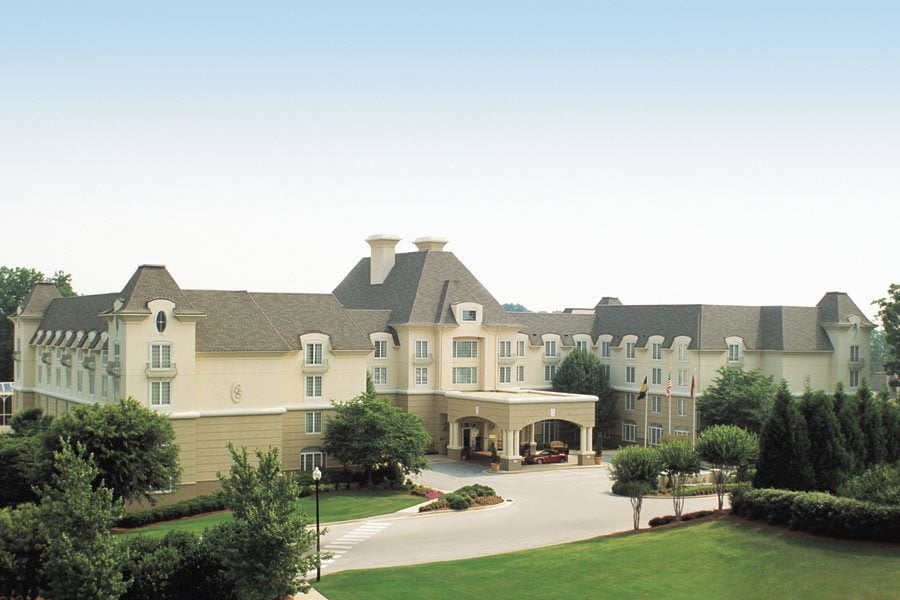 Barnsley Gardens Resort – Adairsville, GA
Imagine beautiful gardens, rolling hills, quaint cottages and breathtaking ruins. That is what you will find nestled in the foothills of the North Georgia Mountains at Barnsley Gardens Resort. Godfrey Barnsley purchased the estate for his bride over 200 years ago and to this day chivalry, southern hospitality and romance can be found tucked around every corner. Having visited Barnsley Gardens on many occasions, I can attest to the beauty that awaits you and your sweetie. The talented coordinators would love to create something uniquely special for you and your beloved.
To obtain pricing and other information, complete the inquiry form on the website or call 770-773-7480.
Barnsley Gardens
597 Barnsley Gardens Rd.
Adairsville, GA
770-773-7480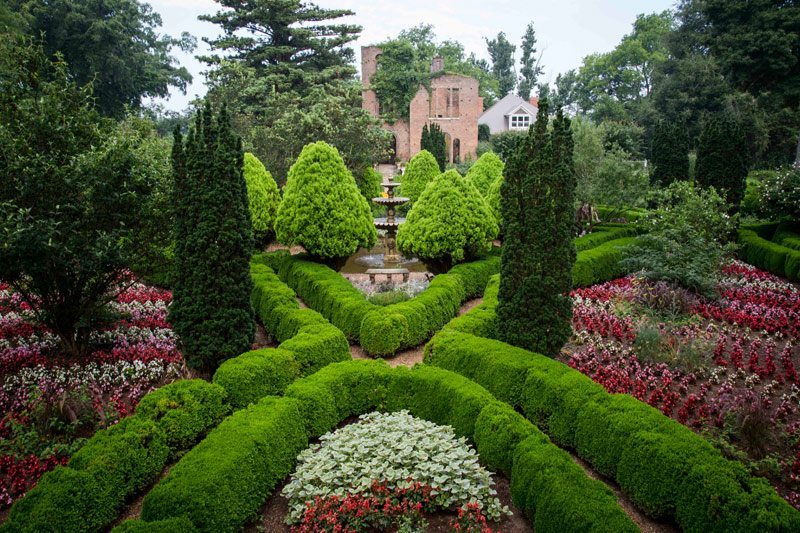 The Gastonian – Savannah, GA
Savannah, Georgia is known for its rich history and southern elegance. Couples can stroll through the tree-lined streets, meander around the historical squares, and saunter along the bustling River Street. Located in the heart of the Historic District, The Gastonian is an upscale historic inn offering vow renewing couples. Their special package includes: the private garden courtyard or elegant parlor for the ceremony, floral arrangements, a petite wedding cake in your flavor choice, champagne toast, Justice of Peace services or Minister, and your choice of guest rooms including The Caracalla honeymoon suite. This suite was recognized as one of the most romantic rooms in Savannah.
The indulgence doesn't stop there. Staff also provides turn down service, chocolate covered strawberries, chilled bottle of champagne, and gourmet breakfast. For pricing information, call 912-232 2869 or toll free at 800-322-6603.
The Gastonian
220 East Gaston Street
Savannah, GA
912-232-2869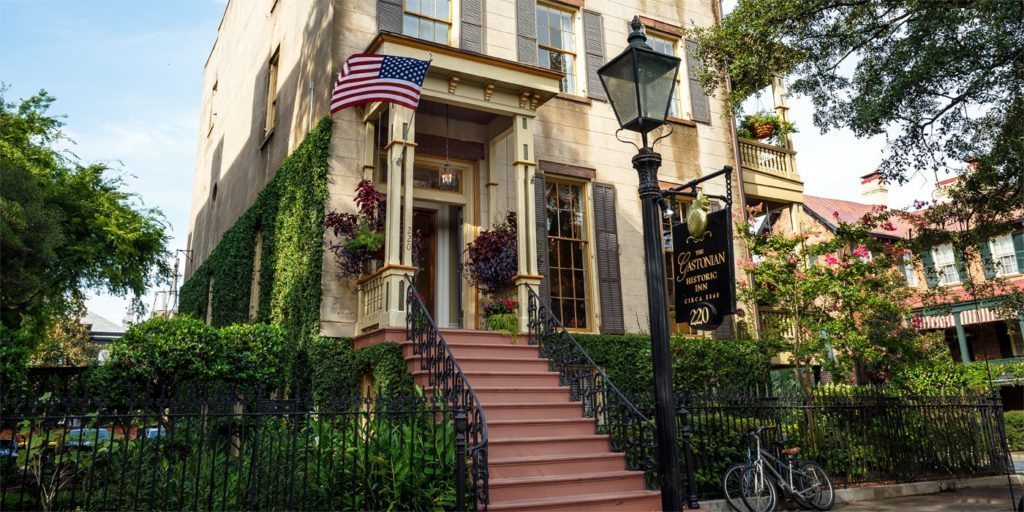 Jekyll Island Club Hotel – Jekyll Island, GA
When you arrive on the Jekyll Island Club Hotel property, you will feel as though you just stepped back in time to the turn of the century but with all of the modern-day conveniences. This luxurious hotel offers a plethora of activities along with a vow renewal package for up to 60 guests. The package is overflowing with options allowing you to choose a ceremony as simple or as elaborate as you and your companion. You can recommit yourselves to each other on the scenic hotel grounds, chapel or beachside.
The standard package is $5,000 but could easily increase with the many options available.
Jekyll Island Club Hotel
371 Riverview Drive
Jekyll Island, GA 31527
855-535-9547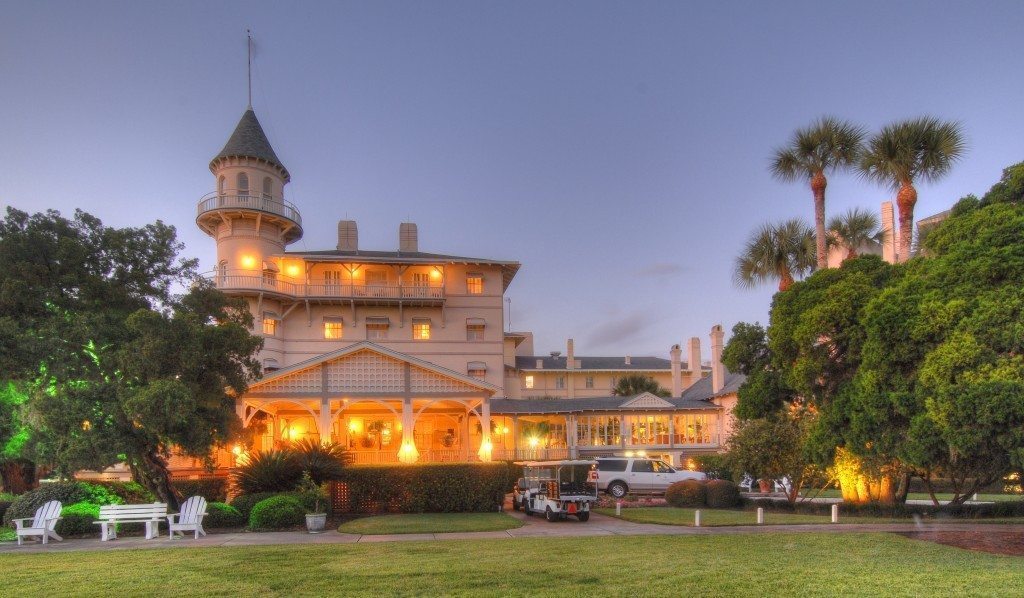 Sandals Resort
Sandals Resort has 15 locations on six Caribbean Islands (Jamaica, St. Lucia, Bahamas, Barbados, Antigua, and Grenada) to choose for your "ReTie the Knot" ceremony. The package includes: pre-travel planner and resort team, ceremonial music, cake, bouquet, boutonniere, 30 minute reception for up to 6 guests, Commemorative certificate, 30 minute foot massage for the groom, manicure for the bride, keepsake gift, a honeymoon photograph, honeymoon dinner, honeymoon night turn-down service, and Mimosa breakfast-in-bed any morning you choose.
The ReTie the Knot package is $300 and does not include travel or accommodations.
Sandals Resort
888-726-3257
www.sandals.com/weddingmoons/vows/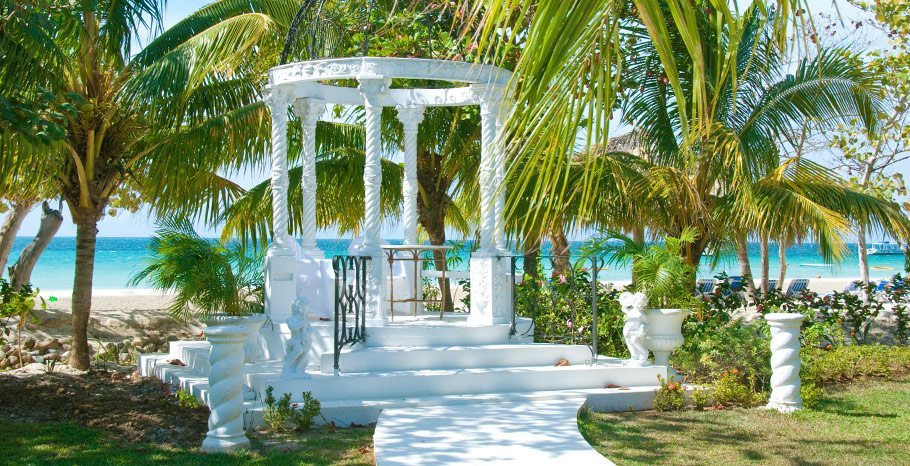 MORE IDEAS
Feature image credit: Beautiful Wedding Announcements.com