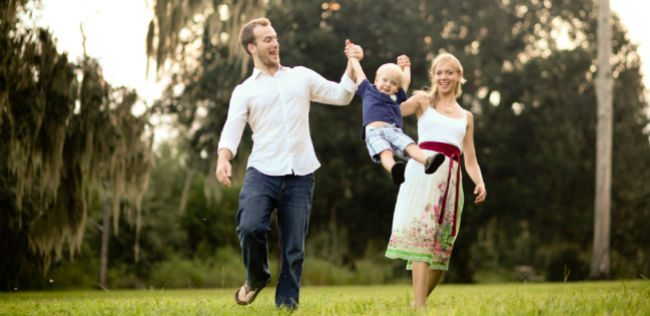 *UPDATED FOR 2019*
Mother's Day (Sunday, May 12) is right around the corner. You've got a fabulous plan cooked up to let your hot mama know how much you love and appreciate her, right? Oh no! Thank goodness we're here to help! Here are 10 knock-her-socks-off ideas guaranteed to make her feel like the superhero she is!
1. Recreate Your First Dates
Book a sitter then head out to all your old haunts. Take her, blindfolded of course, to the special places where you fell in love on this progressive date night. Not from Orlando? Create a 'first date' night based on where you would have taken her if you'd been here at the time. Here are 50 first date ideas from Orlando couples to inspire you. Might we suggest dinner at Soco or Dexter's Thornton Park followed by a swan paddleboat ride around the iconic fountain then boozy ice pops at The Pop Parlour? Or what about a picnic in the park followed by the Winter Park boat tour?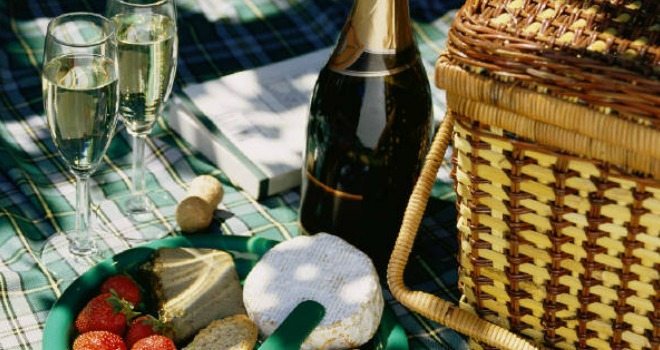 2. Take Her to Brunch
There are a ton of spectacular brunch events happening around Orlando on Sunday, May 12. Head to one of the following or perhaps just hit up one of your favorite neighborhood restaurants.
Tony Roma's
May 10 – 12
Mother's Day weekend dining special including starter (Choice of House Chop Salad, Caesar Salad or Potato Soup) and entrée (6 oz. Filet Medallions with red wine & mushroom demi-glace, choice of Grilled Shrimp Skewer or a half-rack of World-Famous Baby Back Ribs, mashed potatoes and a fresh vegetable).
$30/adult
Maria and Enzo's
9:30am-3pm
Mother's Day Brunch special with a spread will feature signature Brioche French Toast, a carving station, and a chocolate fountain for dessert. Call 407-560-8466 for reservations.
$45/adult, $20/child
Hard Rock Daytona Beach
11am – 3pm
She was the first one to "rock you all night long", celebrate her in style this Mother's Day with a fabulous brunch — and bottomless mimosas.
$49 Adults, $19.95 Kids under 12
Mother's Day Brunch at The Alfond Inn
Brunch seatings at 10am and 1pm
$69 for adults and $29 for kids 5 to 12 (4 and under are free)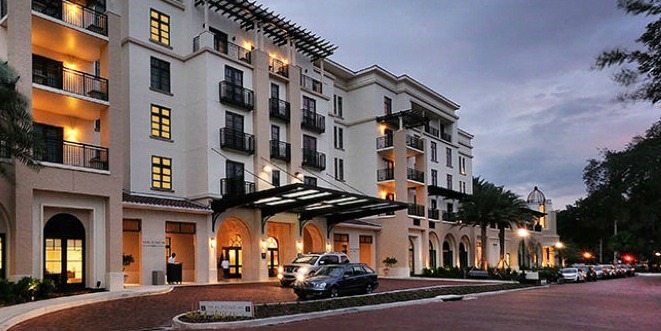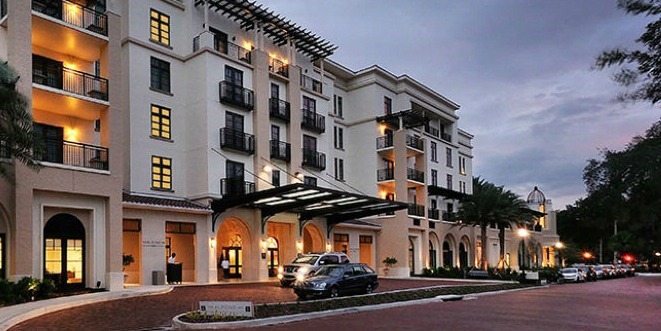 Traditions Restaurant at Reunion Resort
10am – 2pm
A delectable buffet featuring an Omelet Station, Prime Rib of Beef carving station, chef's seasonal creations and a bounty of decadent desserts, plus a bottomless mimosa and champagne station.
$49 adults, $29 children age 4-12
Seasons 52
10am – 2pm
Three-course Mother's Day brunch menu.
$29.95/adult
K Restaurant
10am – 2pm
Mother's Day brunch with bottomless mimosas and sangria.
A la carte
The Capital Grille
10am-2pm
Prixe Fixe brunch menu with appetizer, entree, and dessert
$49 Adults, $15 Children
Eddie V's
10am-2pm
Prixe Fixe brunch menu with appetizer, entree, and dessert. Live music begins at 4pm.
$49 Adults, $15 Children
Citron – JW Marriott
10am – 2pm
A farm-fresh brunch buffet featuring freshly shucked oysters, prime rib, and a wine & champagne bar
$85 Adults, $25 Children 12 & under
Reyes Mezcaleria
10am – 2:30pm
All you can eat Mexican Brunch Buffet complete with salsa bar, elote bar, breakfast items, grilled to order taco bar, fresh shucked oysters, dessert station and more!
$30/person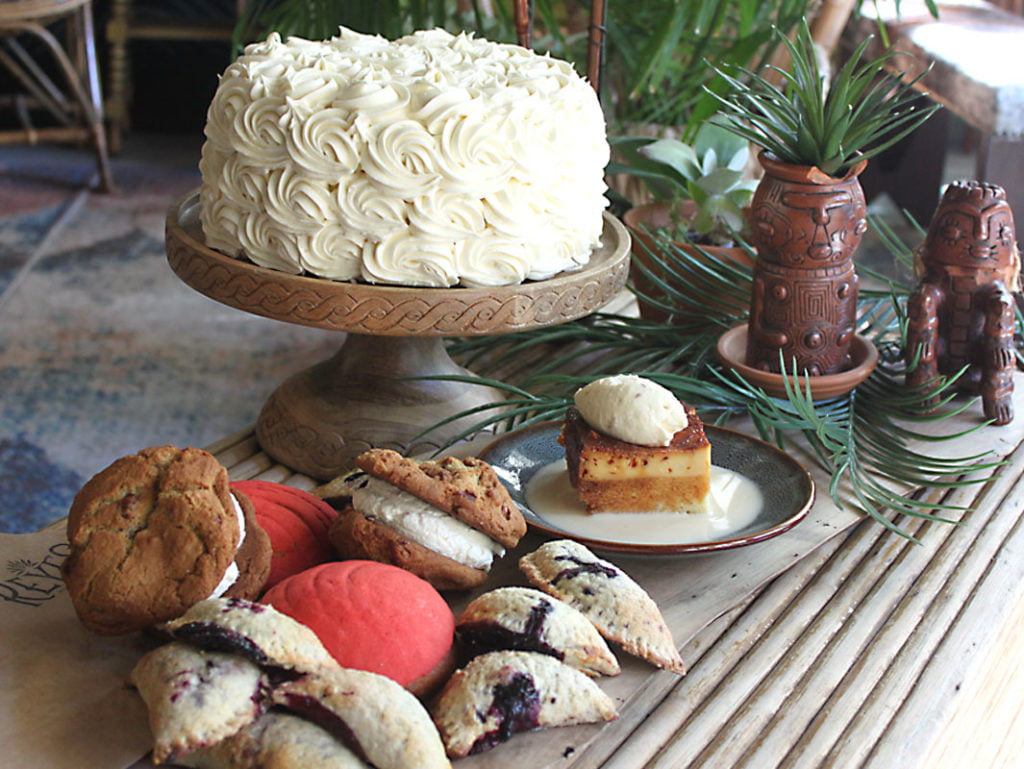 The Tap Room at Dubsdread
10am – 2:30pm
Special brunch menu including dessert with free champagne for moms, reservations required 407-650-0100
$47.95 adults, $14.95 kids 10 and under
Tapa Toro
10am – 3pm
Spanish inspired brunch buffet with music and live flamenco dancing.
$42 adults, $15 children
$15 unlimited mimosas and sangria; complimentary bottomless mimosas and sangria for mom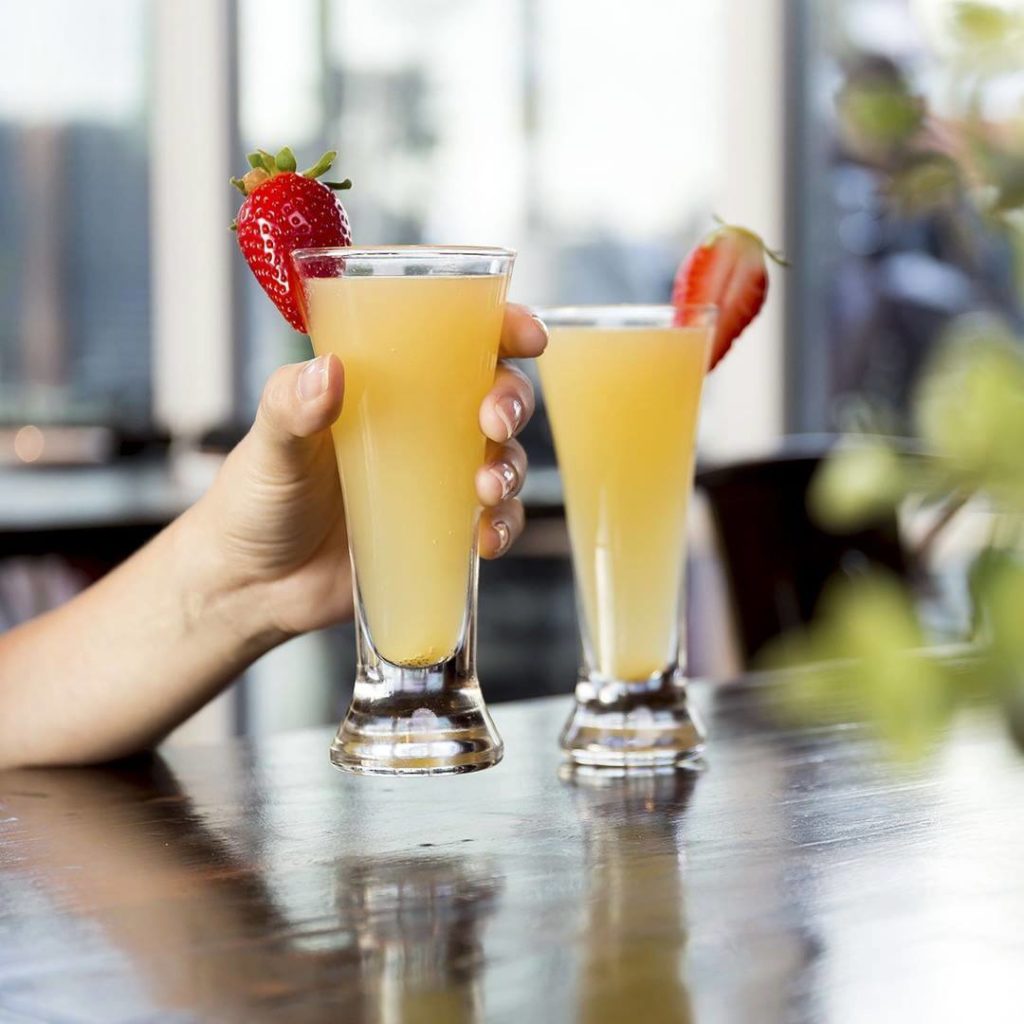 DoveCote
10am – 3pm
3-course prix-fixe menu; reservations by phone: 407-930-1700 or online
$36/person
Cafe Tu Tu Tango
10am – 3pm
Bottomless brunch with waffle, taco, and carving stations plus Bloody Mary and mimosa bar.
$25/adult for brunch, $15 additional for bottomless mimosas and Bloody Marys
Taverna Opa
10am – 11pm
Brunch buffet available from 10am-3pm, with a waffle bar, gyro hash, Greek donuts, and more, with mom's first mimosa on the house. Family style dinner available for parties of 4 or more from 3pm-close, and mom eats free.
$35 Adult, $15 Children
Enzian Theatre Mother's Day Brunch featuring Camelot
10:30am
Brunch buffet with carving station and complimentary mimosa, live music, film at 11:30.
$40 general admission, $120 VIP for 2, $240 VIP for 4, $25 kids 6-14
STK Orlando Mother's Day Brunch Buffet
10:30am – 3pm
$79/adult, $22/child
VINIA Wine Bar
11am-3pm
Mother's Day jazz brunch with live music and bottomless mimosas.
A la carte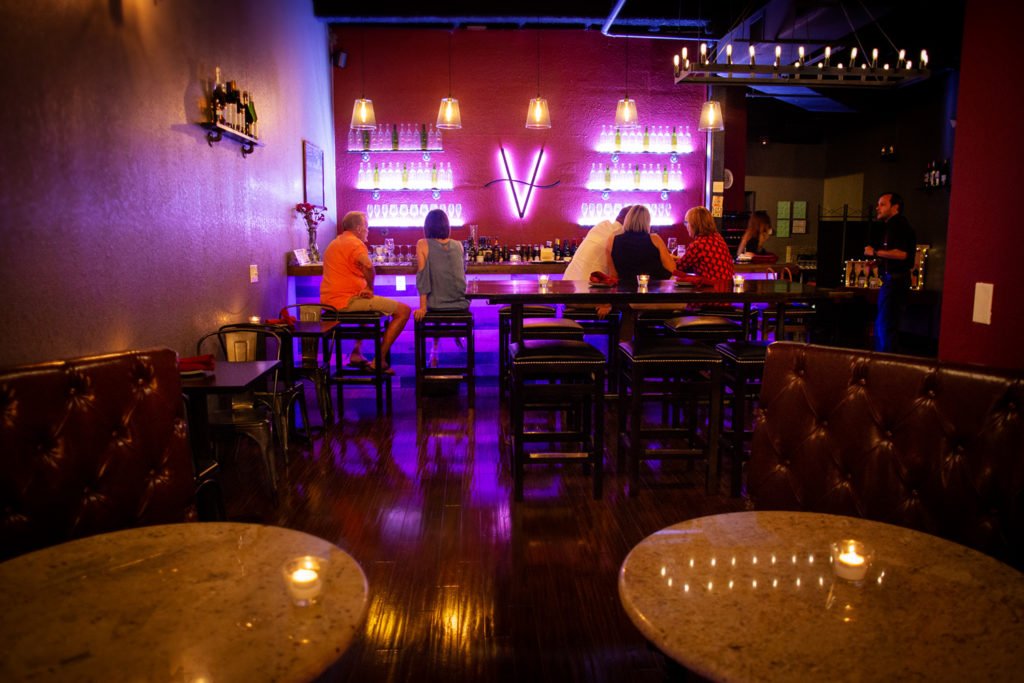 Chroma Modern Bar + Kitchen
11am – 10pm
Two Mother's Day specials — Asian Hanger Steak with White Rice, Eel Sauce, Sesame Goma ($21) as well as Seared Scottish Salmon with Spring Vegetable Couscous and Herb Butter Sauce ($19).
A la carte
Highball & Harvest – The Ritz-Carlton
12 – 2pm
A Southern Inspired Brunch featuring fresh spring vegetables, a champagne & mimosa bar, and freshly shucked oysters.
Reservations strongly recommended; (407) 393-4648
$120 Adults, $50 Children 12 and under
More options:
3. Share Your Favorite Mommy Moments
If you're taking her out for a date night the evening before Mother's Day, go with a pre-made list of your favorite mommy moments or qualities. Yes, you'll have to do some hard thinking to come up with a substantial inventory, but this gesture will be a gift she'll likely remember forever! Need an inexpensive dinner idea? Do pizza and wine for under $40, or check out these under $25 eats for two.
4. Explore a Spectacular Garden
Both Harry P. Leu Gardens and Bok Tower Gardens are offering free admission for moms on Mother's Day. Mead Gardens and Kraft Azalea Gardens are also free.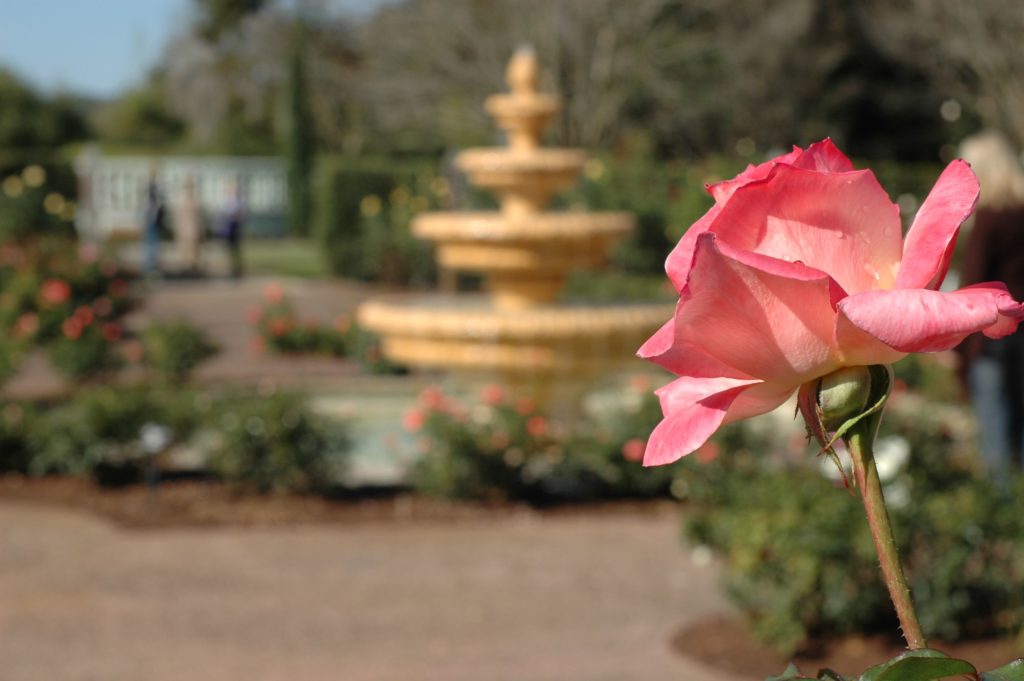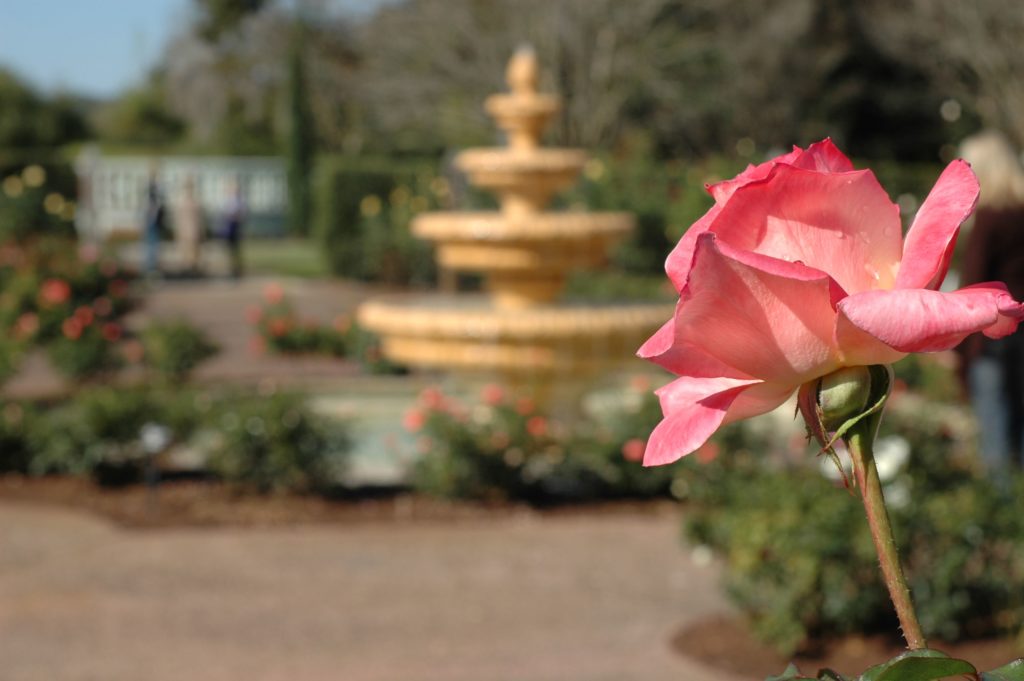 5. Propose to Her Again
Go as flashy as a sunrise hot air balloon flight or as simple as a midnight champagne toast after the kids go to bed. You could also get inspired from this list of Orlando proposals. Either way, it will be so sweet to let her know you'd do it all over again with her by your side.
6. Book a Chef's Table
For those who want to plan an over-the-top dinner for two, consider booking a chef's table at one of the following restaurants:
7. Send Her to the Spa
That's a no brainer, right? But maybe you're not quite sure which spa. Book her one of these awesome new treatments, or try our tried-and-tested recommendations: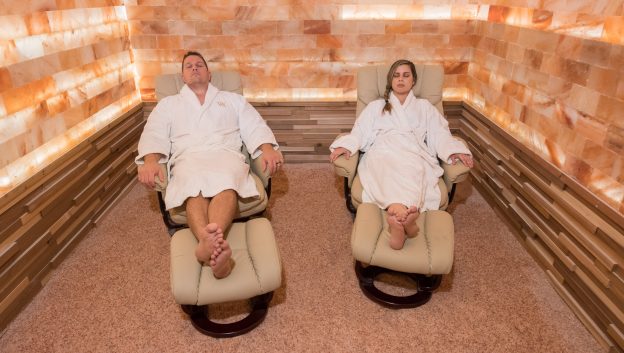 8. Take Back the Cooking
Why not take a cooking class before Mother's Day and then surprise her with a fancy home cooked meal? Truffles & Trifles and Publix Aprons Cooking Schools (Winter Park and Dr. Phillips) both offer classes nearly every day of the week. Here's a list of cooking classes happening this May and June.
Alternatively, you can purchase a series of gourmet pre-made meals through Farm Haus, which can be delivered (restricted to Baldwin Park, Audubon, Mills 50, Colonial Town North and parts of Winter Park) or you can pick-up at East End Market Monday through Friday. Meals are complete, chef-created, farm-to-table dinners that are hot and ready to eat!
9. Go to an Event
There a ton of fun events happening the weekend of Mother's Day. Here are a few to consider:
Art and Music in the Park and Food Truck Bazaar
Friday, May 10, 6-9pm
Lake Concord Park
While listening to the music, you'll be able to stroll through the park and shop at more than 20 local businesses and artisan booths selling jewelry, photography, paintings, and an assortment of other unique gifts and services.
FREE Admission
Jazz on the Vineyard Green
May 11-12
Lakeridge Winery
Enjoy a glass of Lakeridge wine and listen to live Jazz music on our outdoor stage by some the area's most talented Jazz musicians. You can also enjoy more music inside at our popular the Wine & Cheese Bar along with complimentary Winery tours and wine tasting. Bring your lawn chairs and blankets and enjoy the day!
$10
Mamaste Barefoot Yoga
Saturday, May 11, 8am
Ritz-Carlton Orlando – Grande Lakes
Start the weekend with a yoga session that will relax your body and mind, leaving you revitalized just in time to enjoy the Mother's Day festivities. DaVinci Lawn (weather permitting)
$25
College Park Spring Fest
Saturday, May 11, 5-11pm
Edgewater Drive, College Park
College Park Spring Fest (formerly Dancing on the Drive) will feature a festive and vibrant vibe along Edgewater Drive with live music, live painting, art installations, giant inflatable Twister, food trucks, a beer garden with local craft brews, and the local shops and restaurants open onto the street.
$10 minimum donation
Mother's Day at Orlando Brewing
Sunday, May 12, all day
Mothers will get to enjoy an organic beer on the house. Local folk musicians will perform at the Old Time Music Jam, which starts at 4pm and is open to all ages- pets included!
10. Go on a Mini-Getaway
If you can swing a romantic overnight, consider some of the nearby gems we've reviewed: