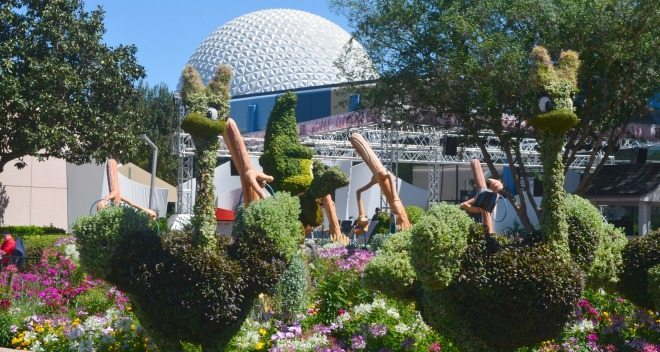 Epcot is blooming with the vibrant colors and delicious flavors of spring during the Epcot International Flower & Garden Festival, on now through May 30, 2016.  Showcasing more than 70 world-renowned Disney-themed topiaries, the annual event also features more than a dozen Outdoor Kitchens where guests can enjoy small plates and fun beverages. And let's not forget the Garden Rocks Outdoor Concert Series, which features concerts from world-renowned musicians every weekend.
A beautiful setting, great food and fabulous music! Sounds like the makings of a winning date night to me.
Dine Around the World Showcase
Grab a Garden Passport and start nibbling and sipping your way around the globe courtesy of the 13 Outdoor Kitchens dotting the shores of the World Showcase. Featuring more than 100 different dishes and beverages (alcoholic and non-alcoholic), the Outdoor Kitchens each feature an assortment of country-specific creative cuisine and libations. New this year are the Bauernmarkt: Farmer's Market in Germany and Cider House, where you can sample eclectic ciders (including black cherry and blueberry) near the United Kingdom Pavilion.
TIP: Load up a festival debit card at any Outdoor Kitchen or Festival Center. These cards help you stick to your budget and move through the line more quickly.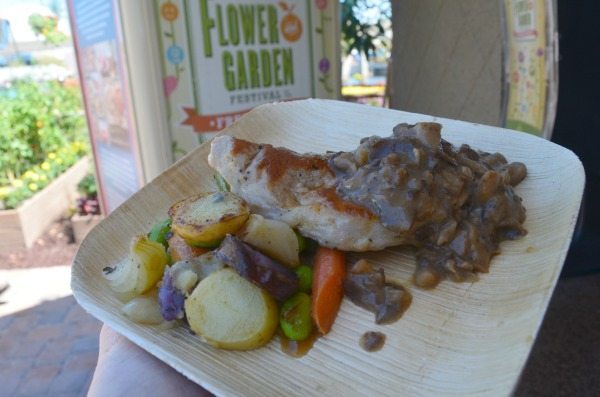 Topiaries
You won't believe the way Disney horticulturists manage to turn shrubs into art as you wander past the more than 100 spectacular topiaries sprinkled throughout Epcot. Here are a few of our favorites: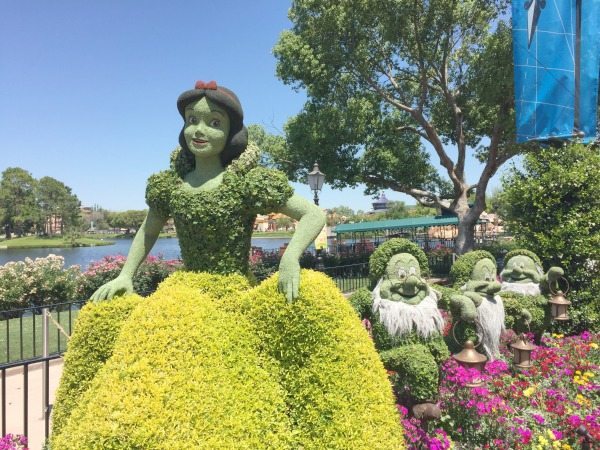 Garden Rocks Concert Series
The America Gardens Theatre hosts much-loved throwback bands with live performances taking place every Friday, Saturday and Sunday at 5:30pm, 6:45pm and 8pm. Here is what's on deck for the remainder of the Festival:
Weekend 7: April 15 – 17, 2016
Musical Act: NEW Blood, Sweat and Tears featuring Bo Bice
Weekend 8: April 22 – 24, 2016
Musical Act: NEW Bad Company starring Brian Howe – NEW to the Festival
Weekend 9: April 29 – May 1, 2016
Musical Acts: NEW Georgia Satellites – NEW to the Festival
Weekend 10: May 6 – 8, 2016
Musical Act: Gin Blossoms
Weekend 11: May 13 – 15, 2016
Musical Act: NEW Darlene Love – NEW to the Festival
Weekend 12: May 20 – 22, 2016
Musical Act: Night Ranger
Weekend 13: May 27 – 30, 2016
Musical Act: The Spinners
Tours
Get a behind-the-scenes glimpse and an in-depth look of this year's International Flower & Garden Festival by joining one of the tours offered throughout April and May. Tours include:
Gardens of the World Tour: 3-hour walking tour throughout Future World and the World Showcase pavilions; $69/person
English Tea Garden: 20-minute tour of an elegant English tea garden; FREE
Behind the Seeds: Explore the future of agriculture and get up-close and personal with the critters of The Land Pavilion; $16-$20
For more details about tours, visit disneyworld.disney.go.com/events-tours/epcot/flower-and-garden-festival-tours/.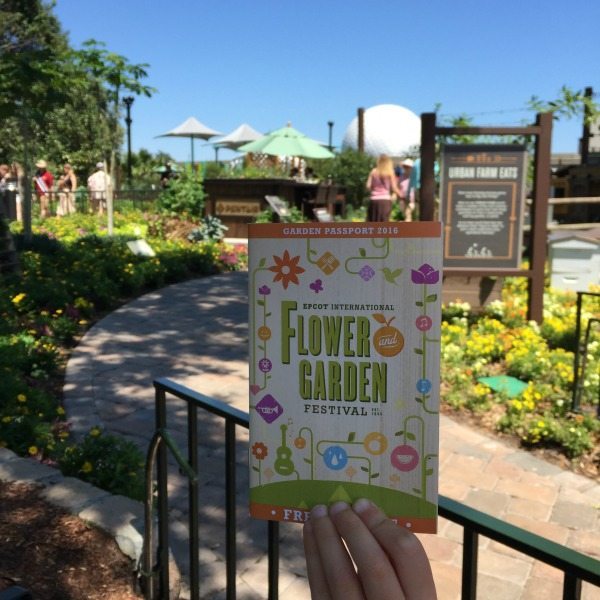 Events
Dozens of events dot the Festival's calendar, giving attendees the opportunity to connect with luminaries in the horticulture and culinary worlds.  Click here to see the line-up of guest speakers.
In addition, the Festival is hosting Fun Fresh Weekends with themed activities and speakers:
Earth Day Weekend: April 22 to 24, 2016
Enjoy interactive activities, discoveries and more related to the coral reefs and the creatures that call our oceans home.
Florida Fresh Weekend: April 29 to May 1, 2016
Explore the bounty of the Sunshine State from Apalachicola to Zellwood at this Festival Center-based event.
Florida Federation of Garden Clubs: May 6 to 8, 2016
Check out spectacular flora designs inside the Festival Center from 10am-5pm.
For more information, visit disneyworld.disney.go.com/events-tours/epcot/flower-garden-fun-fresh-weekends/.
Make it an Unforgettable Date Night
Evenings at Epcot are glorious this time of year. While the Flower & Garden Festival attracts bigger than usual crowds, they are nowhere near as big as those at the Food & Wine Festival. If you love the idea of grabbing a passport and dining around the world, this is the time of year to do it. You might also consider making an advance reservation at one of the World Showcase's more romantic sit-down restaurants, including Monsieur Paul in France, Le Cellier Steakhouse in Canada and Spice Road Table in Morocco. This will give you the chance to take a restful, quiet break from the crowds. Oh, and don't forget to stick around for the night's fireworks!
Note: Entrance to the Epcot Flower & Garden Festival is included with your Epcot admission. Some experiences require a separate purchase or a separate admission fee.
For more details, visit disneyworld.disney.go.com/events-tours/epcot/epcot-international-flower-and-garden-festival/.