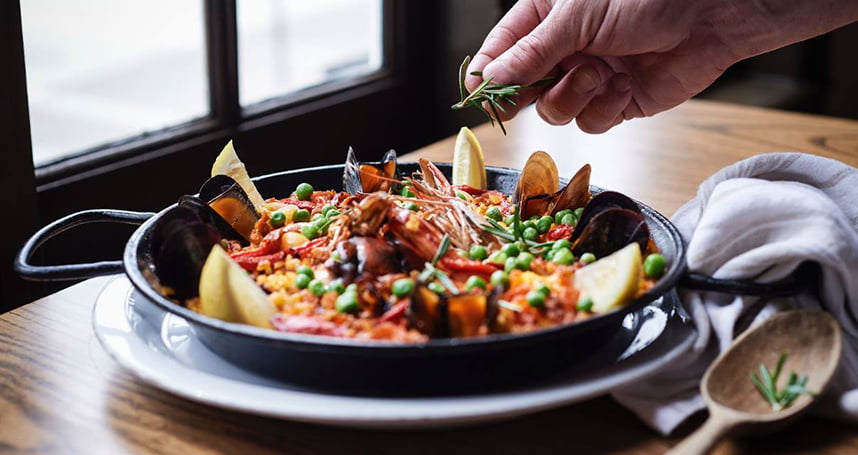 Don't let your diet deter date night! The options for gluten-free dining in Orlando abound.
By Nancy DeVault
Sometimes it can be hard for any of us to decide on a restaurant for date night. And it's even more challenging if one or both partners have a wheat allergy, gluten sensitivity or celiac disease, an autoimmune disorder that requires a gluten-free diet.
Gluten is a protein found in wheat, rye and barley. For those who can safely consume it, you can thank gluten for the glorious elasticity and chew found in yummy products like bread and pizza dough. But, for those who can't tolerate it, gluten can cause bloating, fatigue, damage to intestines and many more unpleasant symptoms that one certainly does not want to experience on a date (or any time).
In honor of celiac disease awareness month (May), we're spotlighting a variety of Orlando restaurants with gluten-free menus so you can enjoy every bite on your next date night!
Soco
Thornton Park
Located a short walk from Lake Eola, Soco has recently introduced a brand new Gluten Free Brunch and Dinner Menu. Brunch options include Confit Marble Potato Hash Browns served with a sunny side up fried egg, a gluten-free Brunch Burger with Fried Egg, and a Southern Style Over Easy Omlette. Butter Seared Florida Snapper, Grilled Bone-In Pork Chop and Shaved Brussels Sprouts and Quinoa Salad round out the dinner options.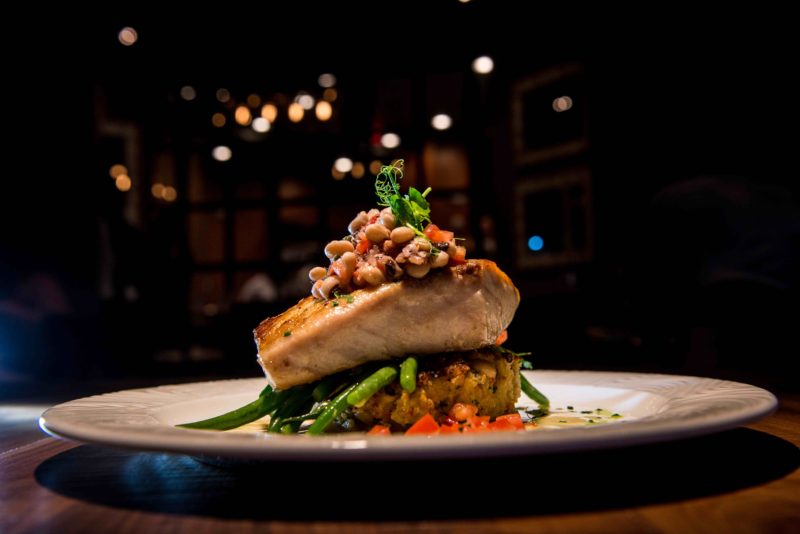 Fresh Kitchen
Locations in Waterford and SODO
This fast-casual eatery allows you endless options of gluten-free deliciousness! Bowls can be customized with a number of bases, proteins, veggies and sauces. In addition to 100% gluten-free menu, they commit to only using antibiotic-free meats for their protein options, and even have gluten-free cookies to indulge in after your meal.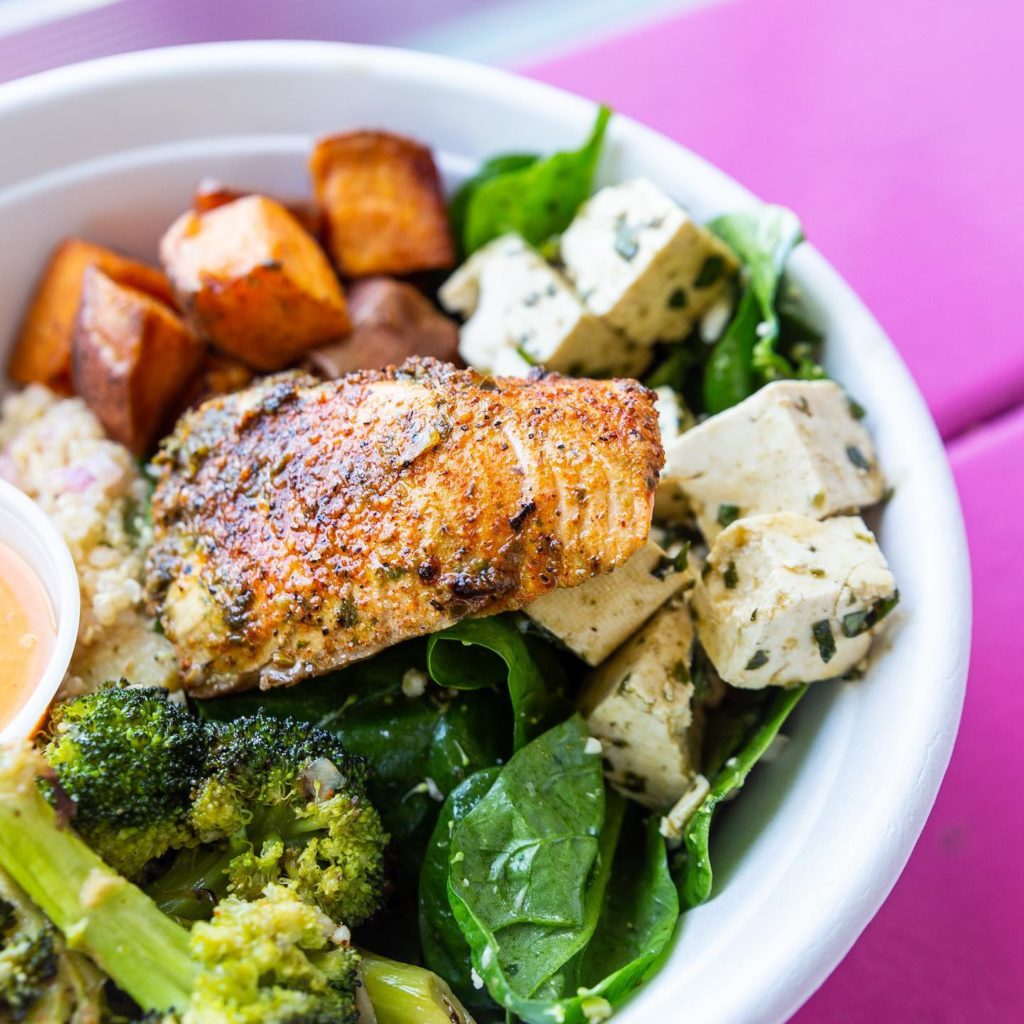 BJ's Restaurant & Brewhouse
Five Orlando locations
Cheers ─ with BJ's Berry Burst Cider, Wyder's Pear Cider or gluten-free beer ─ to a delish selection of classic American cuisine. Savor the barbeque chicken chopped salad (order without crispy onion strings), house top sirloin and the Gluten-Free Ghirardelli double chocolate chip ice cream. Another favorite is the Fire Roasted Barbacoa Chicken, served with brown rice, black beans, cilantro, feta cheese, greek yogurt crema, and fire-roasted salsa.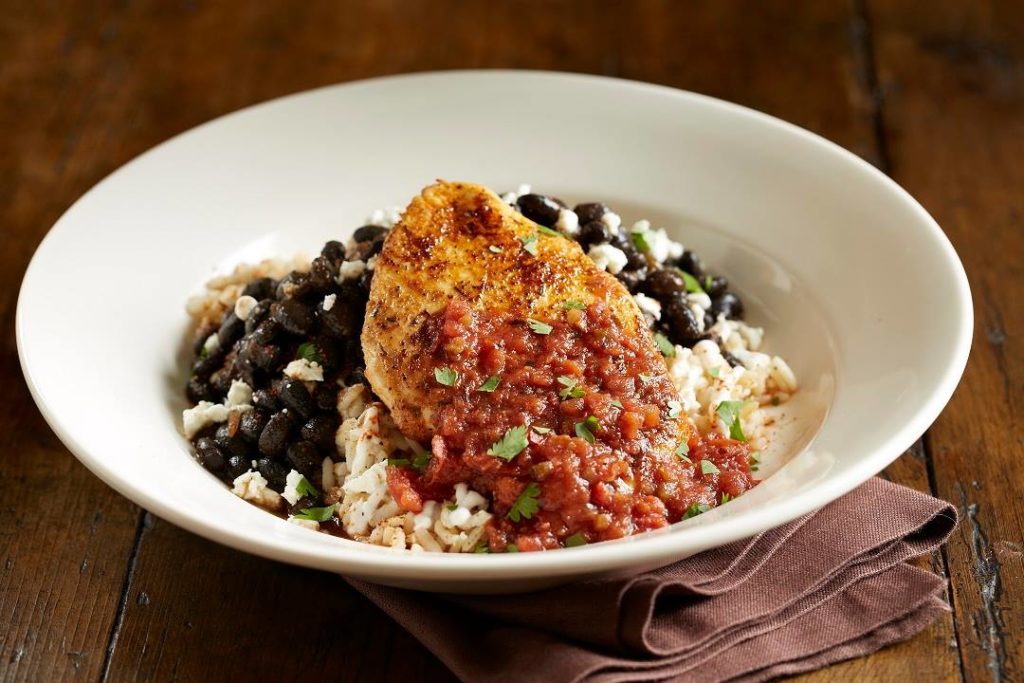 Bonefish Grill
Multiple Orlando locations
This seafood chain is a solid link for gluten-free diners. Enjoy a great, fresh selection of alcoholic beverages (yippee for gluten-free beer and cocktails!), appetizers, entrees and brunch options. Save room for dessert… a flourless brownie topped with raspberry sauce, vanilla ice cream and macadamia nuts.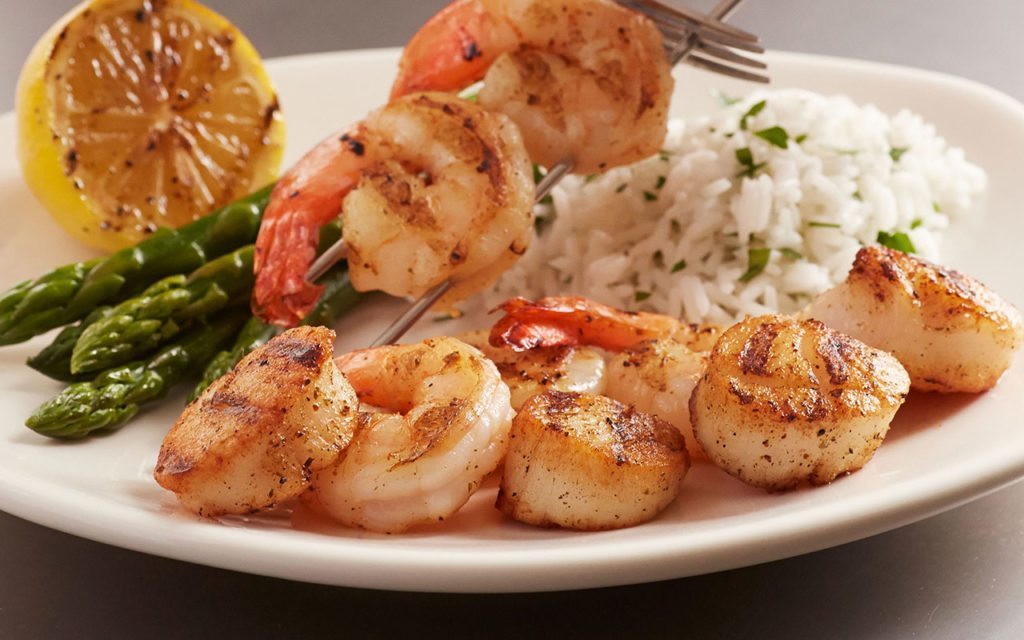 Ceviché Tapas Bar & Restaurant
125 W Church St., Orlando
Olé! Head to this gorgeous Spanish outpost offering small plates and flamenco shows under a cathedral ceiling. Relish a wide array of traditional gluten-free tapas, such as ceviche (duh!), paella, chorizo & manchego, sizzling gambas (shrimp) and flan.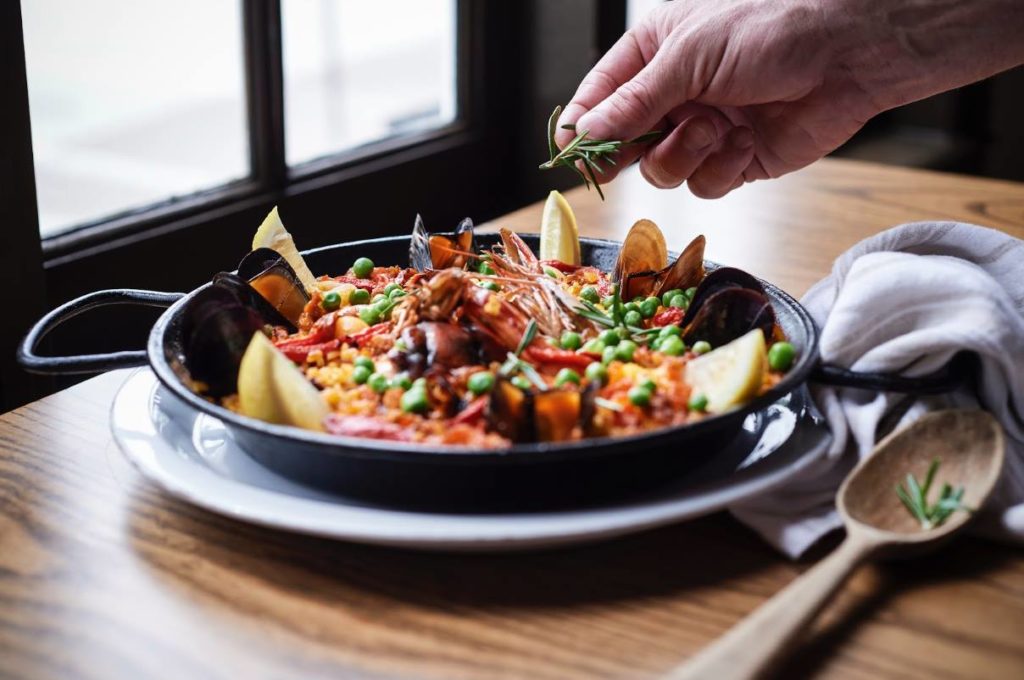 Cooper's Hawk Winery & Restaurant
Two Orlando locations
This modern casual dining chain claims that each dish is created with handcrafted wine in mind; oh and it also has an impressive gluten-free menu… we're talking eight full pages of cocktails, apps, entrees, desserts and more. Dig into luscious pasta dishes featuring Barilla gluten-free penne, parmesan-crusted chicken and the flourless chocolate torte topped with vanilla whipped cream and fresh berries.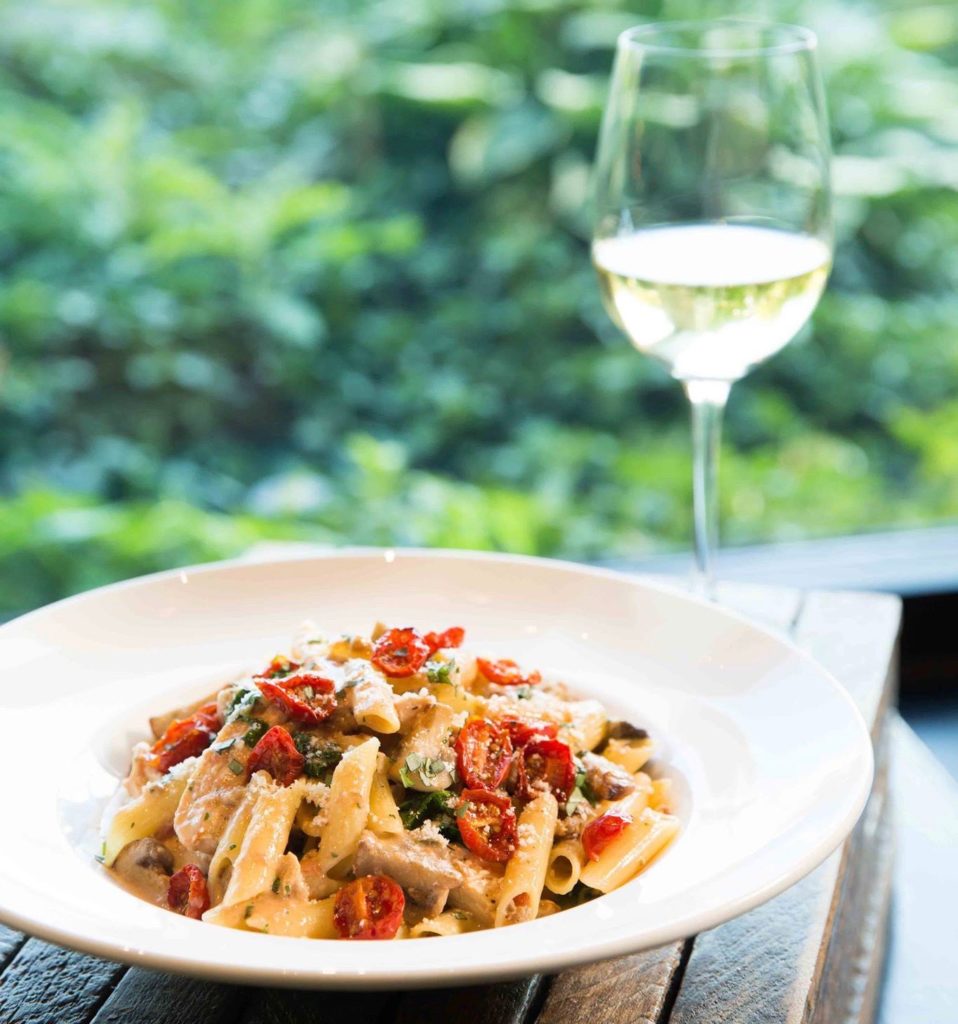 Ethos Vegan Kitchen
601-B S. New York Ave., Winter Park
This full-service vegan restaurant and bar features hearty, home-style fare and a weekend brunch for health-conscious diners. All items are made without meat, dairy, eggs or any other animal derivatives or byproducts. The menu clearly labels selections with diet-related abbreviations, such as GF = gluten-free, SF = soy-free and ** = new/seasonal. Feast on crispy green beans and a coconut curry wrap at this vibrant loft-like space.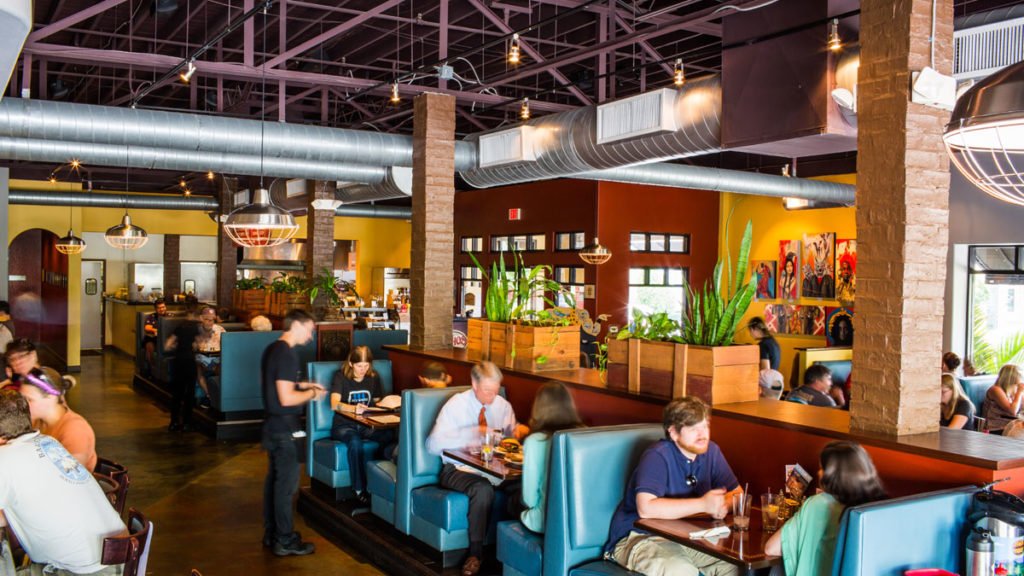 Dandelion Community Café
618 N. Thornton Ave., Orlando
Billing itself as "Orlando's organic, vegetarian and celiac-friendly gathering place," the Dandelion Communitea Café menu clearly labels gluten-free and soy-free selections citing that "we've discovered that by reducing gluten in our menu items, folks typically leave here feeling energized and satisfied instead of sleepy and stuffed." Well that sounds like ingredients needed for date night! Start with the Side Sampler to taste black bean dip, sassy salsa, whirled peas guacamole and spicy vegan queso with organic blue corn chips.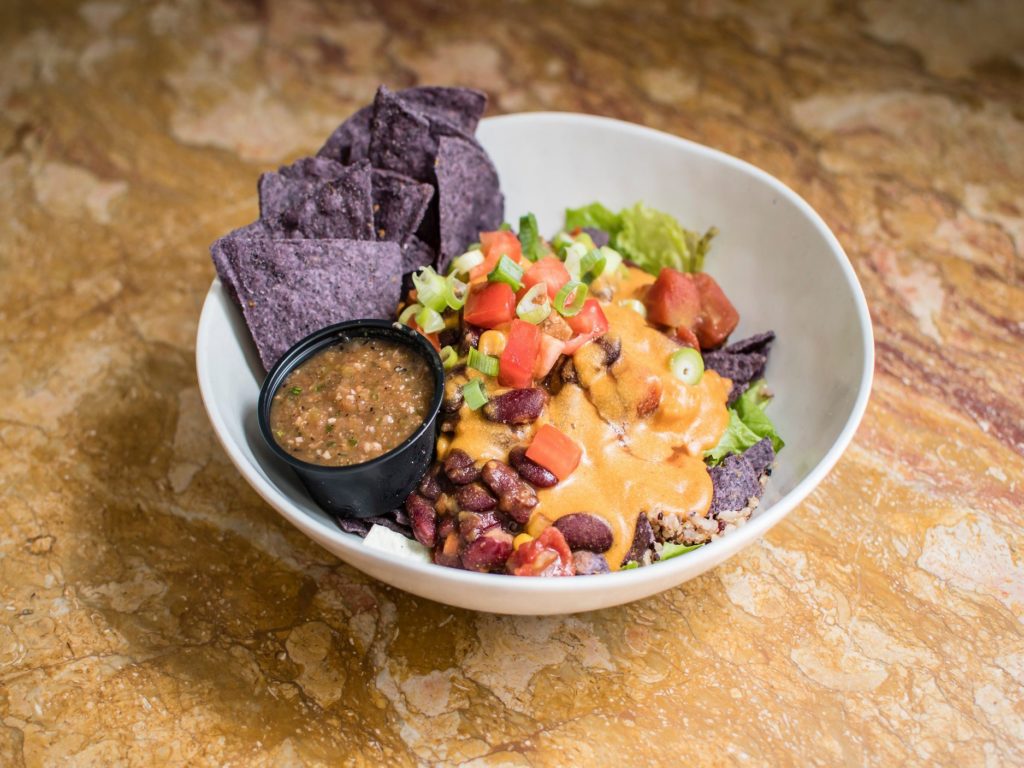 Margaritaville
6000 Universal Studios Plaza, Orlando
Head to City Walk and enjoy a variety of gluten-free apps, salads, entrees, and even dessert. The Volcano Nachos – tortilla chips layered with chili, cheese, pico de gallo, fresh guacamole, sour cream and jalapeños – are sure to hit the spot after wandering City Walk, and don't miss out on the iconic Cheeseburger in Paradise, the signature burger topped with American cheese, lettuce, tomato, pickles and paradise island sauce on a gluten free bun.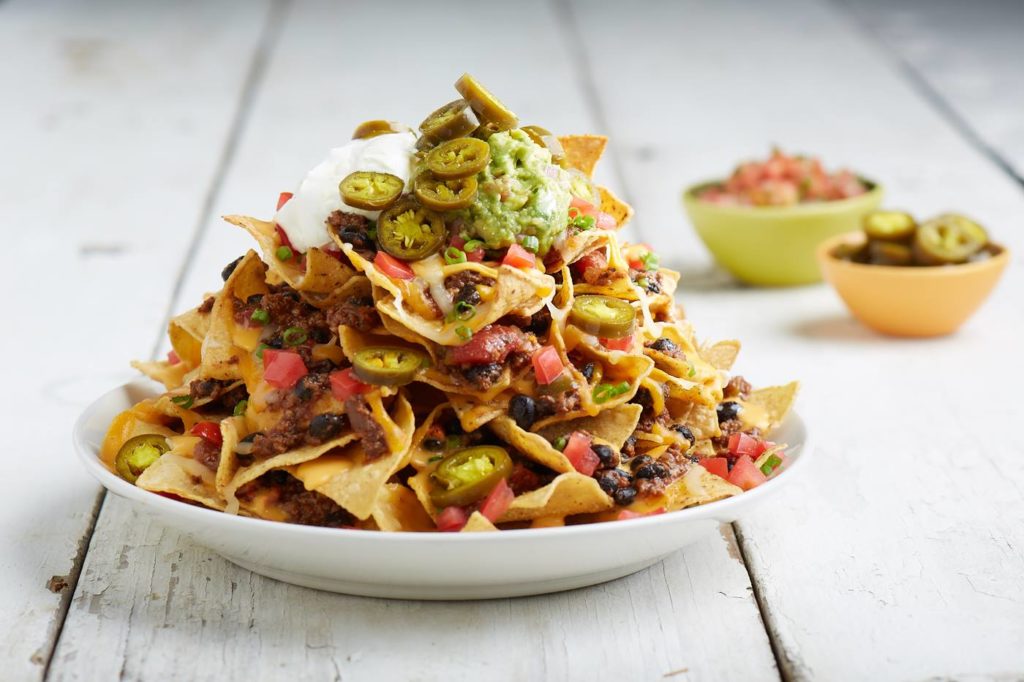 Mellow Mushroom
Multiple Orlando-area locations
As this funky pizza chain says… mellow is a state of mind, a culture, a way of being. Sounds good, right? You can stay mellow, sans food allergen concerns, when ordering a gluten-free vegan crust made from ancient grains. Munch on the Kosmic Karma, a 12-inch pie topped with red sauce, mozzarella, sun-dried tomatoes, spinach, feta, fresh tomatoes and pesto.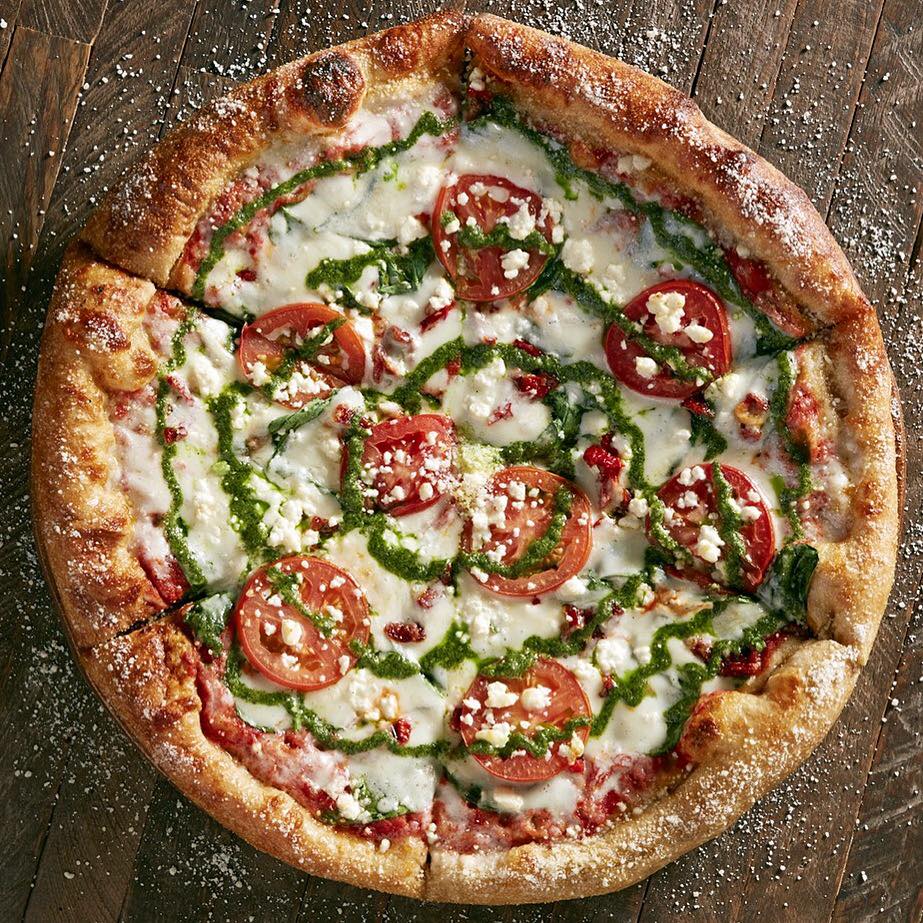 Orchid Thai Cuisine
305 N. Park Ave., Winter Park
Spice things up with delectable Thai dishes served mild, medium, hot or Thai-hot at this electric restaurant filled with colorful artwork and scents of traditional fare. Feast on summer rolls, pad Thai, ginger chicken, lemongrass soup and massaman curry, a sweeter curry with hints of roasted peanuts and cinnamon.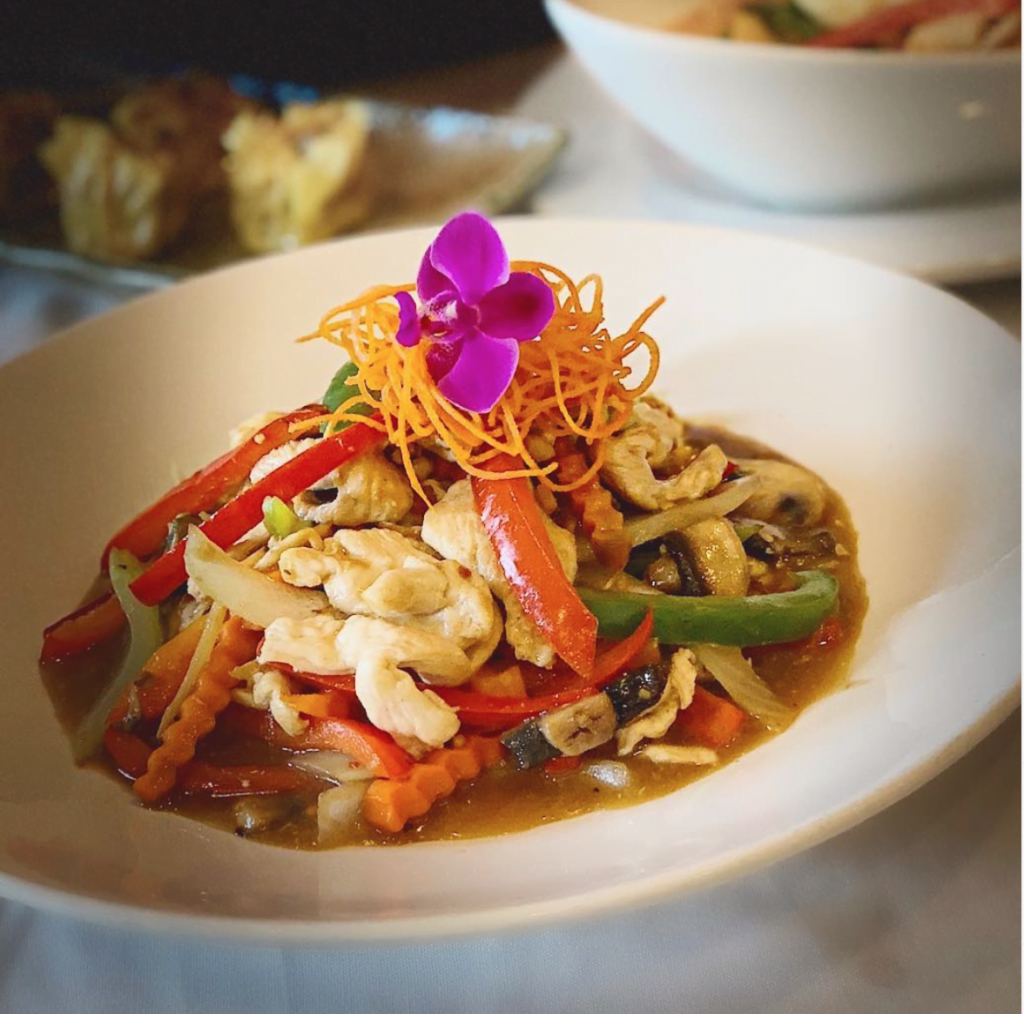 P.F. Changs China Bistro
Winter Park and Orlando
Ask for a gluten-free menu to enjoy your favorite Asian dishes, like Mongolian Beef made with wheat-free soy-glazed flank steak and Changs Chicken Lettuce Wraps made with crispy rice sticks and iceberg. Enjoy similar fare at Pei Wei Asian Diner, the fast casual chain owned by P.F. Chang's on Colonial Dr. (below Baldwin Park) and Turkey Lake Rd. (next to Whole Foods).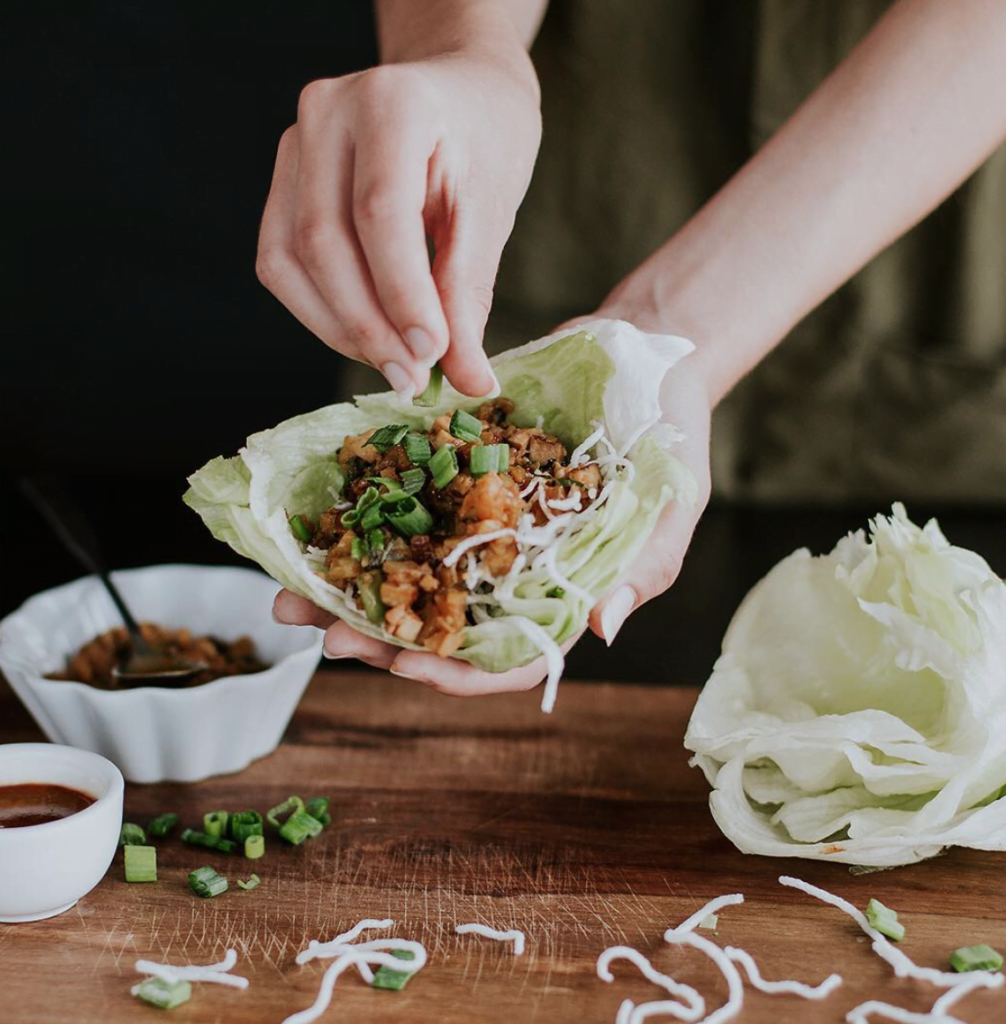 Seasons 52
Locations in Orlando and Altamonte Springs
Seasonally inspired menus include options to satisfy gluten sensitive, lactose & dairy intolerant and vegetarian palates. Flatbreads can be prepared with a replacement crust; other entrees items can be altered too. For example, order the Blackened Mahi-mahi tacos with lettuce cups shells and without mole sauce or try the Cedar Plank Roasted Salmon.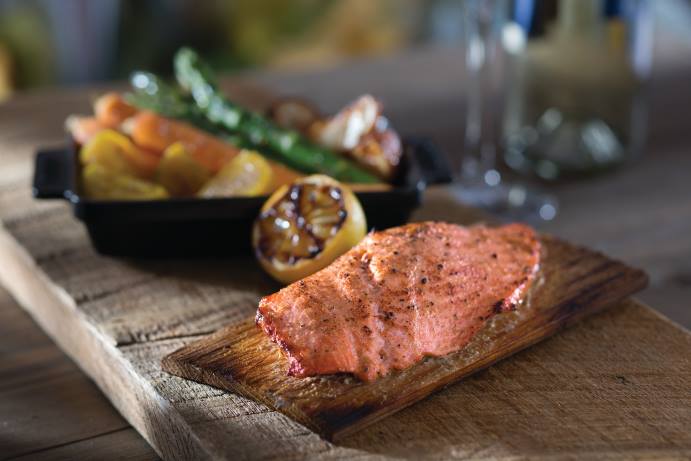 Vines + Forks / The Wine Barn
959 W. Fairbanks Ave., Winter Park
Cheers to an amazing wine selection and delicate "local plates" comprised of 100% all natural, gluten-free pork deliciousness (ala foie gras) paired with greens, wood oven chips, cornichon and olives. Ask about other made-to-order alternatives, including gluten-free wood oven pizzas.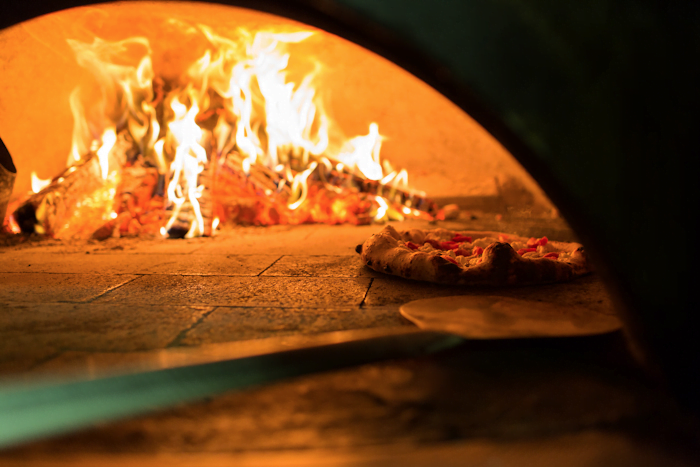 Toasted
Winter Park and Orlando
All grilled cheeses and burgers can be made-to-order with a bread substitute. So go ahead… sink your teeth into the Truffle Melt (Havarti, truffle oil, arugula, fresh ground pepper) or Angry Burger (chipotle cheddar, charred jalapenos, sweet tea caramelized onions, sriracha).Toasted has designated fryers, cooktops and utensils for gluten-free orders and lists all diets details in its allergy guide.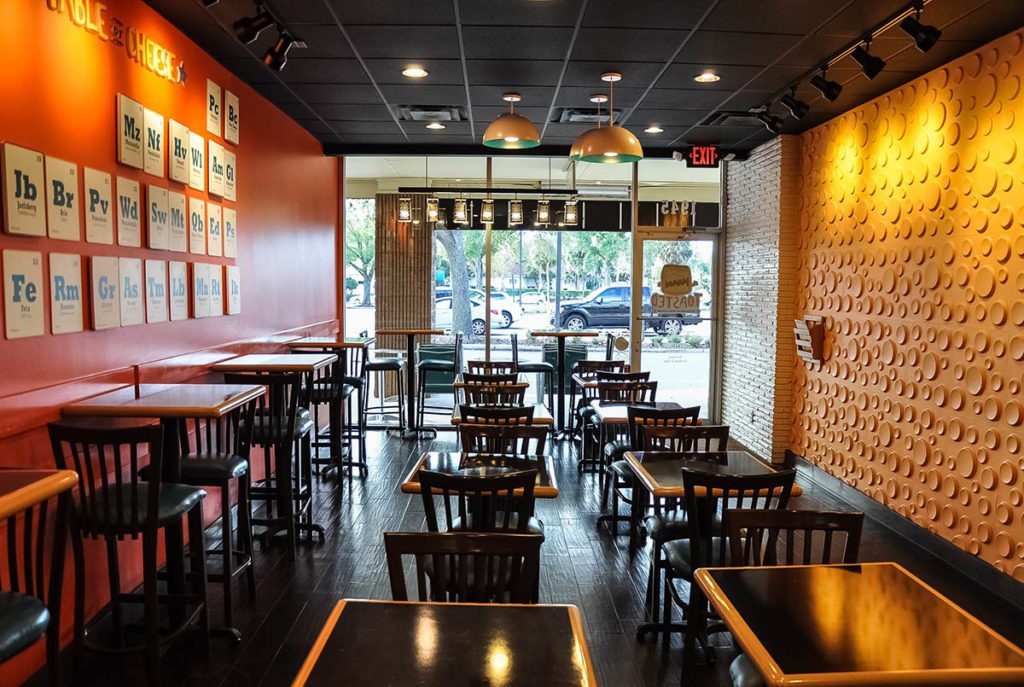 ALSO TRY…
Did we miss any favorites? Leave a comment below to let us know!