Ordering or buying a good bottle of wine shouldn't be complicated. But with so many wine varieties, never mind hundreds of brands, it can be stressful to be sure you're getting the best bang for your buck. We checked in with two of Orlando sommeliers to get their tips for enjoying wine at home and out on the town.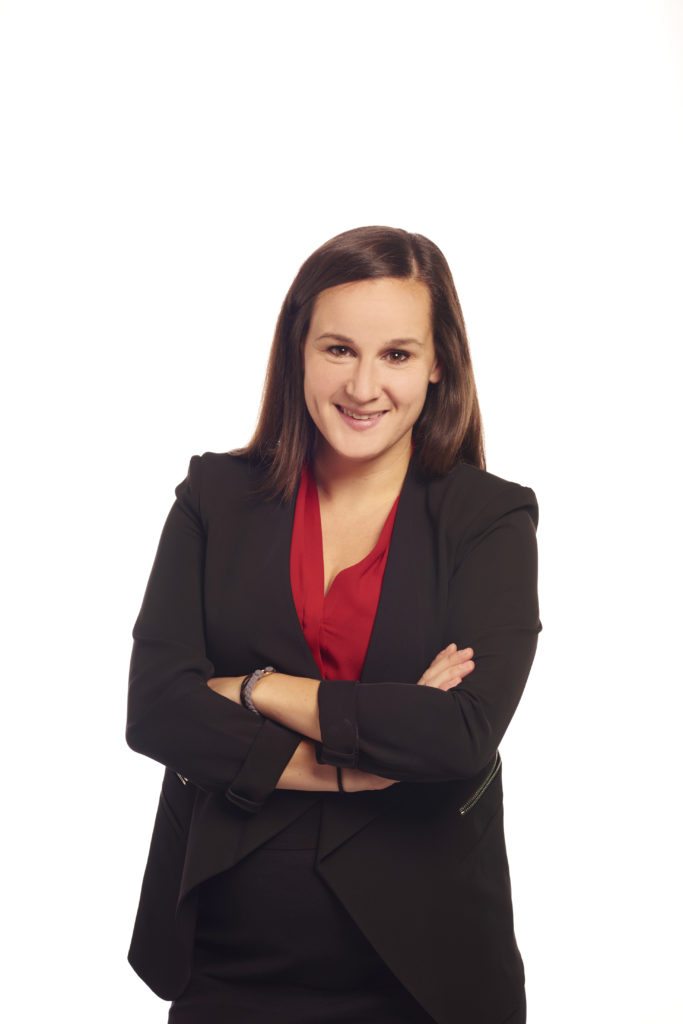 Jill Davis
Sommelier, Del Frisco's Double Eagle Steakhouse
Sommelier Jill Davis has served as a sommelier at the Four Seasons Resort in Orlando. In 2015, she became the Beverage Director at Del Frisco's Double Eagle Steak House in Orlando, leading a team of two sommeliers and overseeing a program of 1,300 wines by the bottle.
Enjoying Wine at Home
Find a good local wine shop and build rapport with someone who works there. If they know what you like, they can point you to other wines you'd also like. It's a fun way to explore and learn more about your own palate.
Tim's Wine Market, Wine Barn, Wine on the Way and Bev FLy are all great wine stores to check out.
I stick little circle stickers you can find at an office supplies store to the tops of the bottle (red = don't drink yet, yellow = special occasion, green = drink anytime!).
When it comes to budget-friendly wines to drink at home, I always look to the less conventional regions for value.
Domaine Durban, Gigondas or Beaumes de Venise retail for around $20 per bottle. Both are grenache-based blends akin to a Chateauneuf-du-Pape, but they retail for lower prices because the regions are less well-known. I'm a huge fan of the Gigondas region as a whole. It's often overlooked.
Graham Beck makes great sparkling from South Africa if you're a bubbles lover.
Washington reds are at the top of my list too. Andrew Will & Gramercy Cellars are some favorites of mine.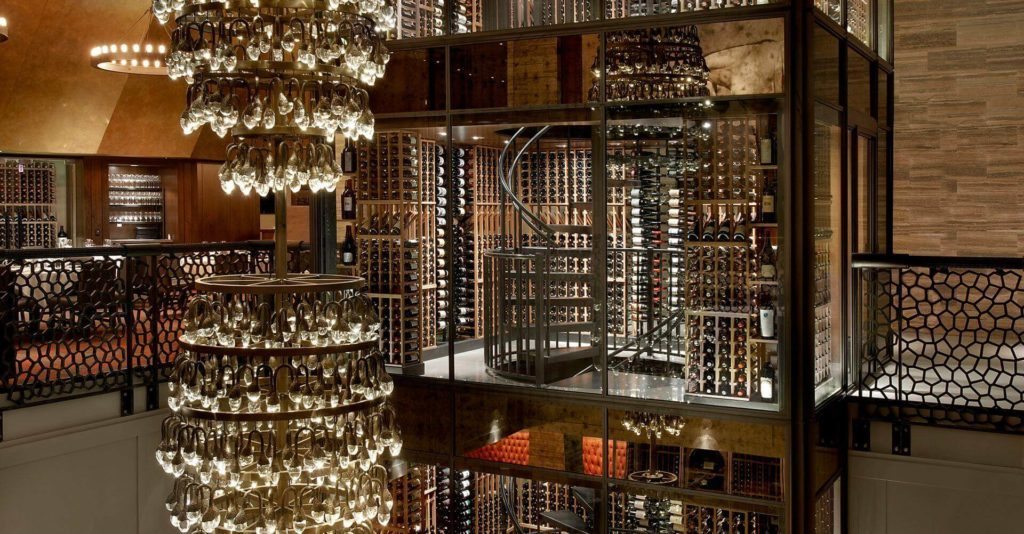 Enjoying Wine at a Restaurant
There are numerous restaurants around the city with focused (smaller), yet purposeful wine lists, such as SLATE off of Sand Lake, The Osprey Tavern in Baldwin Park (you can find me there studying a big wine book regularly), Ravenous Pig & Luma in Winter Park, K Restaurant in College Park, which hosts a monthly wine tasting in the back garden.
If you are looking for more of a wine bar, The Parkview in Winter Park has a great selection and sells both retail & for on-premise consumption, in addition to fresh, simple dishes.
Swirlery off Michigan is a similar format, incorporating music into the mix. They don't have a kitchen, but they do host food trucks regularly.
Somm, a wine bar off of International Drive, just opened by Concentrics Restaurant Group. I haven't been yet, but I have heard good reviews and I am looking forward to checking it out.
My biggest piece of advice is to ask questions! Ask for the wine director or manager who is in charge of the list and ask them what they are interested in at the moment. That is how I have found some of the most incredible wines (often at incredible prices too!).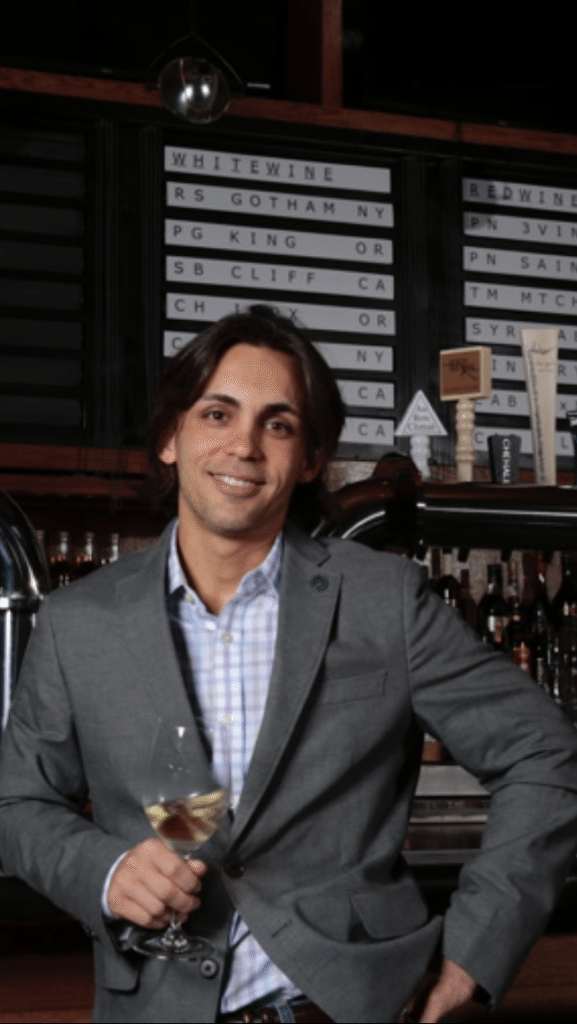 Kristopher Soto
General Manager, DoveCote
Born in River Edge, NJ, Kristopher has three passions in life: motorcycles, Calvin and Hobbes and wine. He is formerly of Highball & Harvest and is now the general manager of DoveCote, which is set to open June 2016.
Enjoying Wine at Home
When selecting stemware, keep it real. All a glass really needs to do to function at its most basic level is not leak. Find glassware that makes you feel comfortable while drinking. The wine will taste better.
Chill two bottles. 

How many times have you set a bottle in your freezer, opened it, finished it and wished that you had another? 

Create context. R

estaurants intentionally create a context, a mood. It affects the way you perceive all the elements of the meal, including your beverages. At home, provide a little context for yourself when enjoying a bottle or glass. 

Purchase a high-quality champagne stopper. In

 the unlikely event that the entire bottle isn't consumed, the bubbles can live another day. 
Enjoying Wine at a Restaurant
Look for the second to lowest-priced wine on a wine list. 

Establishing a profitable wine program at all tiers is the challenge restaurants face. Many times, when a list is thoughtfully selected, the second to lowest-priced wine on the list represents the best quality/price ratio. Why? The lowest priced wine is a surefire mover for the program. It needs to be aggressively marked up otherwise the monthly wine cost could be negatively affected. The wine priced just above it on the list, strangely enough, is the pound for pound winner, when you are on a shoestring budget or opening several of the same bottle during a meal.

Do not decant an old wine. Everyone asks about decanting. When a wine is aged enough to be a subject of your conversation, open it traditionally. Pour it into glasses and watch it evolve. In the meantime, consume a different wine. This way, once your aged wine is at its peak of expression, you can consume it. Decanting it accelerates its expression of itself, increasing the potential of character loss in a short time. It could take five minutes, it could take an hour or so. Isn't that the point of sitting at a table with people you like, anyway?
When bringing your own wine, call ahead to find out about the corkage fee. And don't be afraid to ask you server to waive it. Corkage fee policies differ wildly from restaurant to restaurant. For instance, there is no corkage fee at Hillstone when the wine you've brought is not represented on the restaurant's wine list. Enjoy a sunset view of the lake with one of your favorite bottles, along with excellent, consistent service.
Editor's Picks
Not being a wine expert, I rely heavily on recommendations from sommeliers and wine boutiques. Here are a two fabulous wines suggested to us recently: