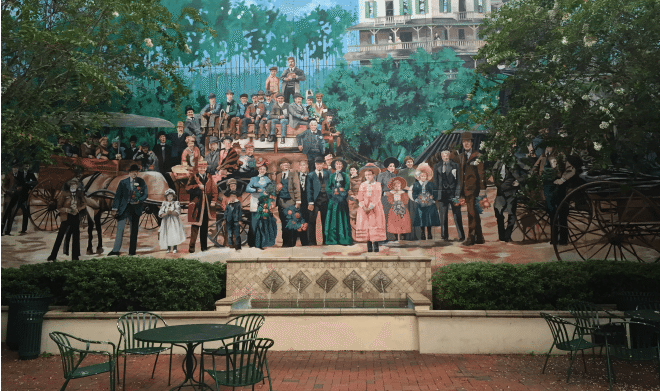 By Gabrielle Cash-Kara
Looking to explore somewhere new for date night? We think you'll love some of the options DeLand has to offer.
DeLand is situated approximately 46 miles Northeast of Orlando. This small town is rich in cultural offerings and hosts a bevy of festivals every year: the Fall Art Festival, the Florida Cheese Festival, and the Watermelon Festival, to name just a few. Downtown, you'll find a bustling main street lined with shops and eateries.
Cress Restaurant is the place to start your date night. Chef/owner Hari Pulapaka is a four-time James Beard nominated chef with a passion for fresh and local ingredients. I've had the privilege of dining at Cress on multiple occasions, sampling both the five-course dinner with wine pairings ($65/$89) and the Chef 's Tasting ($70/$94).
The menu changes seasonally, but can also change daily based on available ingredients. My favorite dishes by chef Pulapaka are his seafood creations. His tile fish is one of my non-guilty pleasures.
The wine list is also quite extensive. Jenneffer Pulapaka, co-owner and wine director, has curated an eclectic list of old and new world wines that will please even the most picky oenophile.
Another item of note is that they've done away with gratuities. Prices are all inclusive, except for sales tax. This husband and wife team serve more than just dinner; they offer a complete dining experience. Reservations are a must!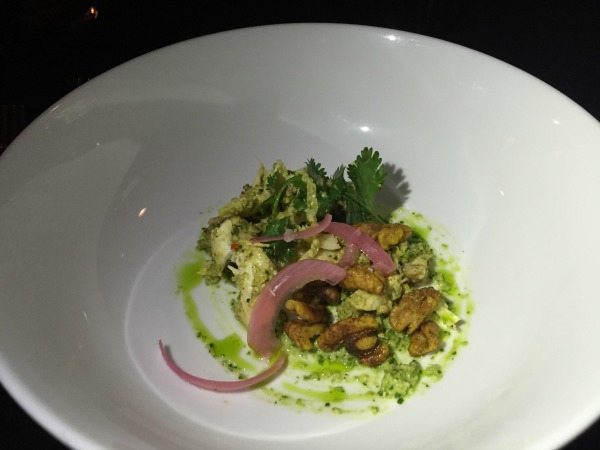 After enjoying your creative and delicious meal at Cress, walk on over to the Elusive Grape for an after-dinner drink. The Elusive Grape is locally known as DeLand's living room. Owner Bill Budzinski has created a welcoming and relaxing environment for guests to sample wine and meet new people. His extensive wine list includes more than 500 highly rated wines from around the world with more than 30 wines offered by the glass. While you can certainly find higher-end wines here, the majority are priced between $15 and $30 per bottle. Sipping a glass here and taking a bottle home is the perfect way to end your evening.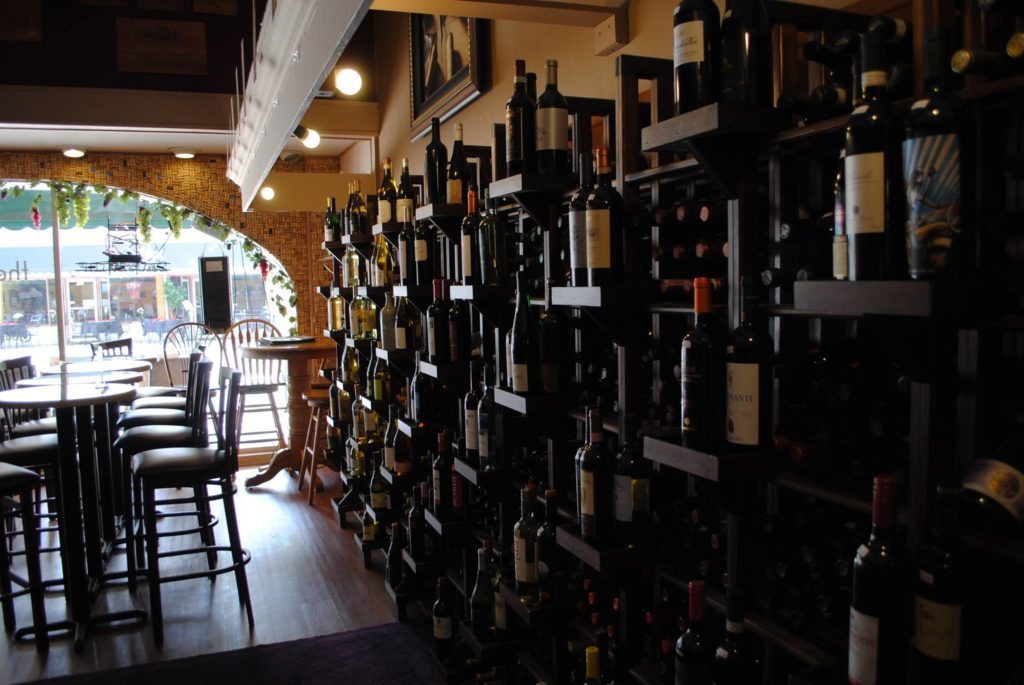 If you've over-indulged at either Cress or the Elusive Grape and don't want to head back to Orlando quite yet, you can book a room at the Artisan Downtown. This boutique hotel is located within walking distance to both Cress and the Elusive Grape, along with a number of other downtown hot spots. The recently renovated Artisan offers historic charm with modern elegance. They have eight junior suites ($149/night) and two executive suites ($200/night) with all the amenities of a luxury hotel, including an on-site massage therapist. Stay the night or make a whole weekend out of it. This chic little hotel offers all the comforts of home and more.

If you decide to stay over, a must visit for your morning cup of joe before heading home is the Trilogy Coffee Roasting Company. It's currently located inside the DaVinci Design Studio directly behind Cafe DaVinci but will soon open (summer 2016) in its new location at 123 S. Florida Ave. Trilogy is a small-batch roasting company that focuses on specialty coffee. They offer both manually brewed coffee and espresso-based drinks prepared on their Slayer espresso machine. They also sell their freshly roasted coffee in half- pound bags, so be sure to get some to take home with you.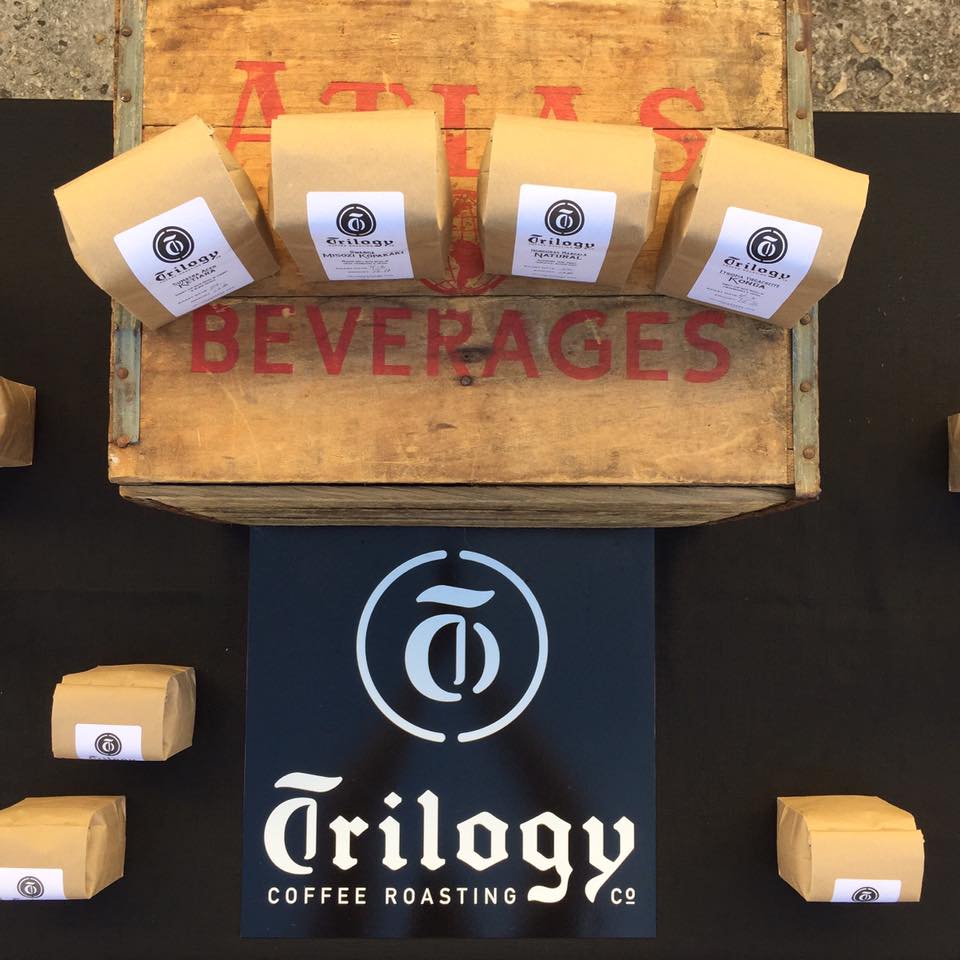 While you're meandering through downtown DeLand, be sure to appreciate the dozen plus murals gracing building exteriors. The DeLand Mural Walk is a creative showcase commemorating the city's bygone days with each mural sharing its own slice of DeLand history. You can download a Mural Walk brochure here.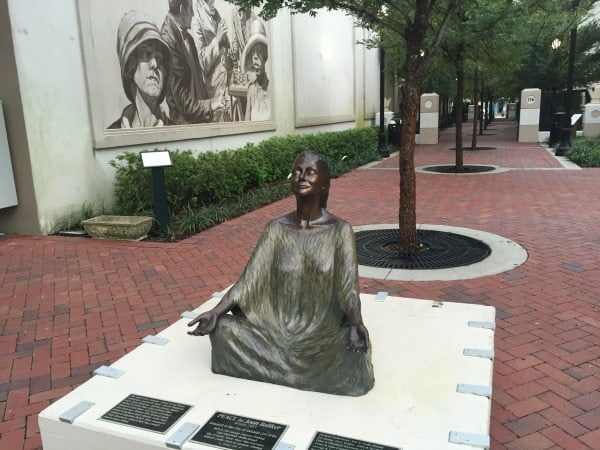 With all these amazing places to try, it's no wonder the "Cross the Bridge" movement has taken hold of Orlandoans. Just a few miles over the St. John's River bridge and you have a whole new batch of restaurants, wine bars, and shops to experience for a fun night out or a weekend getaway. Put DeLand on your must-try date night list, and you won't be disappointed.
Cress Restaurant
103 West Indiana Ave.
DeLand, FL 32720
386-734-3740
cressrestaurant.com
Elusive Grape
133 N. Woodland Blvd.
DeLand, FL 32720
386-785-2467
elusivegrape.com
Artisan Downtown
215 S. Woodland Blvd.
DeLand, FL 32720
386-873-4675
artisandowntown.com
Trilogy Coffee Roasting Co.
117 W. Howry Ave.
DeLand, FL 32720
386-871-6906
trilogycoffee.com