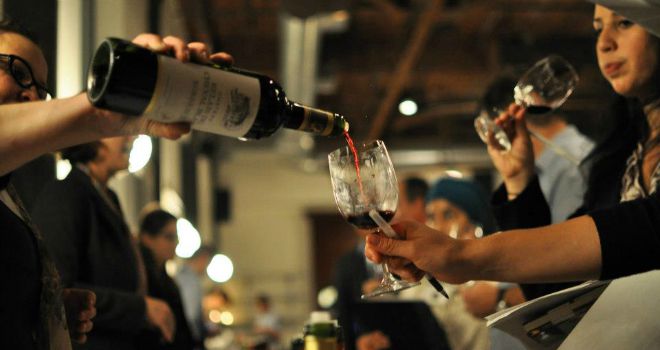 Summer is peak harvest time for Florida's grapes and a stellar time to sip some vino from around the world. So, stop whining about the seasonal heat and, instead, drink up some fun grape-to-glass goodness at local wine events! Here's the buzz…
ABC Wine Tastings
ABC Fine Wine & Spirits – Select Stores
June 22 | 6-8 pm: 399 N. Semoran Blvd., Winter Park | (407) 671-1211
June 22 | 6-8 pm: 980 Rinehart Rd., Lake Mary | (407) 444-3826
June 29 | 6-8 pm: 750 S. Alafaya Trail, Orlando | (407) 281-6236
With over 50 wines from around the world, there's something to satisfy all wine-lovin' taste buds. Admission is $10 and, as an added bonus, you'll keep your wine glass and receive a coupon (because you know you'll stock up while you're there).
Australia Wine Tasting "Thinking Outside of the Square"
June 23 | 6:30 pm
Swirlery Wine
1508 Michigan St. E., Orlando
(407) 270-6300
Discover the taste of Down Under just outside of Downtown Orlando! Check out how Australia is elevating the wine scene and showcasing wines that have great depth and nuances.
Tasters Guild Orlando Wine Dinner Series
June 28 | 6:30-9 pm
Restaurant ASH
912 N. Mills Ave., Orlando
(407) 233-4274
Join Chef Ashley Nickell for her signature "Artisanal Sandwiches Hand-Crafted," as seen on the Hell's Kitchen television show. $49 per person grants you an outstanding 4-course meal and wine pairing.
Lakeridge Summer Music Series
Every Saturday in July (2, 9, 16, 23, 30) | 1-4 pm
Lakeridge Winery & Vineyards
19239 U.S. 27 North, Clermont
(800) 768-WINE
Enjoy live entertainment by talented local musicians performed on an outdoor stage beside the vineyard hills of this 127-acre estate. Lakeridge wine and a variety of food & beverages will be available for purchase, along with complimentary winery tours and tastings. Free admission!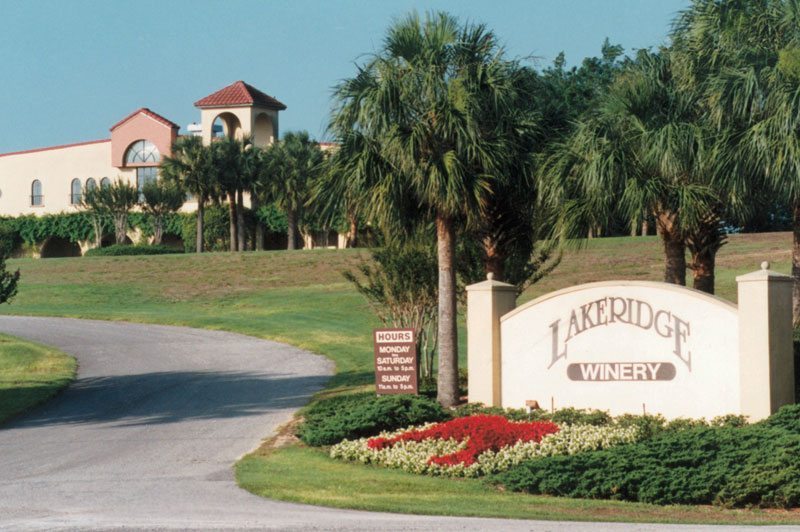 Wine Down
July 8 & August 12 | 7-10 pm
Quantum Leap Winery
1312 Wilfred Dr., Orlando
(407) 730-3082
Savor the flavors of live music, food trucks and great wine in this eclectic neighborhood space. Fun fact: Quantum has wine on tap reusing kegs that hold the equivalent of 26 bottles!
Bastille Day Wine Dinner
July 14 | 2 pm
Swirlery Wine
1508 Michigan St. E., Orlando
(407) 270-6300
In honor of the French National holiday, enjoy pairings of French food and wine.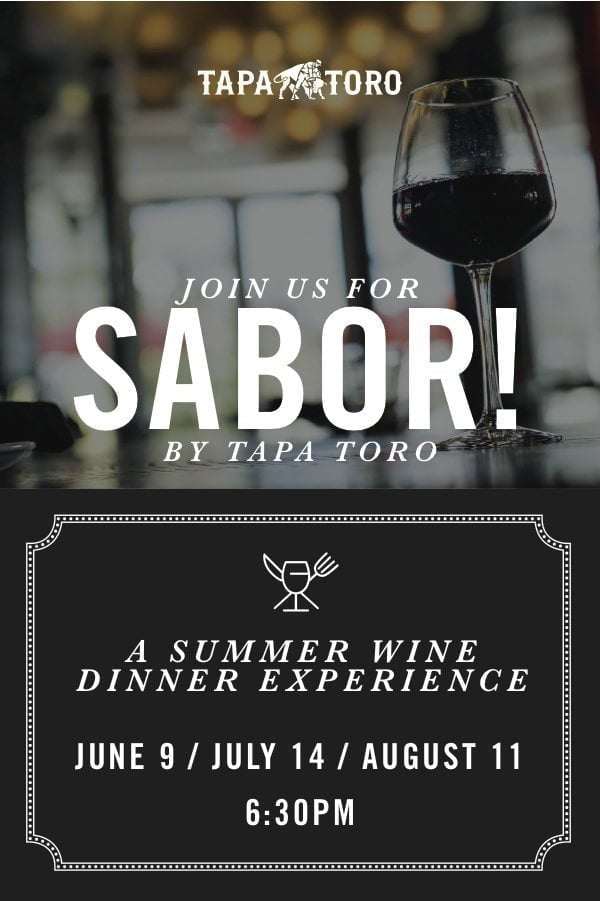 Tapa Toro Summer Wine Dinner Series
July 14 & August 11
Tapa Toro
8441 International Dr, # 260, Orlando, FL
(407) 226-2929
Join Executive Chef Wendy Lopez & Chef de Cuisine Francisco Galeano at the chef's table summer for a wine dinner series featuring 5 courses of off-the-menu dishes, accompanied by fine Spanish wines.
Blue Darter Blueberry Wine Release Party
July 16 | 4-8 pm
Hutchinson Farm Winery
8061 Stone Road, Apopka
(321) 303-6486
This quaint vineyard, known as the "Best Keep Secret in Apopka," will pour its new specialty blueberry wine, made with fresh berries from Tom West Blueberry Farm in Ocoee. Stop by for music, refreshments and berry-tastic vino!
Third Thursdays Food & Wine Tasting
July 21 & August 18 | 6-8 pm
Whole Foods – Altamonte Springs
305 East Altamonte Dr., Altamonte Springs
(407) 767-2100
This storewide tasting event features delicious bite-size samples from each department paired with amazing wine. Tickets are $8 and include a 10 oz. Whole Foods Market Altamonte Springs wine glass. Bring the wine glass back for the following month's event to receive free admission! Well, I'll drink to that.
Hot Summer Cool Whites
August 6 | 6:30 pm
Apron's Cooking School at The Marketplace at Dr. Phillips
7524 Dr. Phillips Blvd., Orlando
(407) 226-9796
Join Ste Michelle Wine Estates Thom Horsey for an evening of Old World winemaking traditions with New World innovation. In fact, Chateau Ste. Michelle is one of the few premium wineries in the world with two state-of-the-art wineries, one for red and one for white. The whites are made at the Chateau in Woodinville, WA, while the reds are made at our Canoe Ridge Estate winery in Eastern Washington. Thom will feature the diverse white wines in their portfolio along with some great pairings including wild Alaskan salmon. Cost: $45
Old Hickory Steakhouse Wine Pairing Dinner
August 8 | 6:30 pm
Old Hickory Steakhouse
6000 W. Osceola Pkwy, Kissimmee
(407) 586-1600
Excuse for a wine-inspired staycation granted! This restaurant, located in the Gaylord Palms Resort, will partner with Torres, the most admired wine brand in Europe, for a fine dining experience fit for royalty. Enjoy for $125 per person.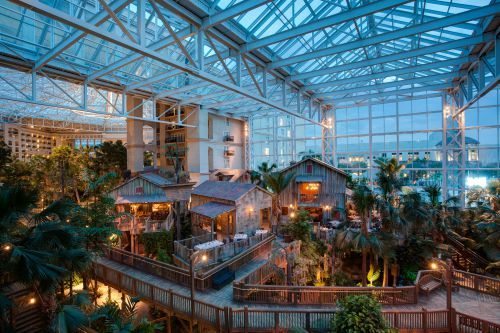 22nd Annual Harvest Grape Stomp
August 13 | 10 am-5 pm & August 14 | 11 am-5pm
Lakeridge Winery & Vineyards
19239 U.S. 27 North, Clermont
(800) 768-WINE
Talk about a dirty date! Participate in a fun grape stomping competition. Pound your feet in grape-filled barrels to the beat of music and surrounded by the sweet aroma of wine. Tours and tastings will be available too. The winery kindly requests a $2 donation to benefit the Boys & Girls Club.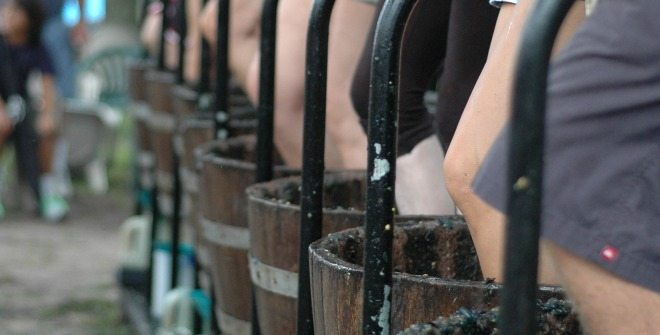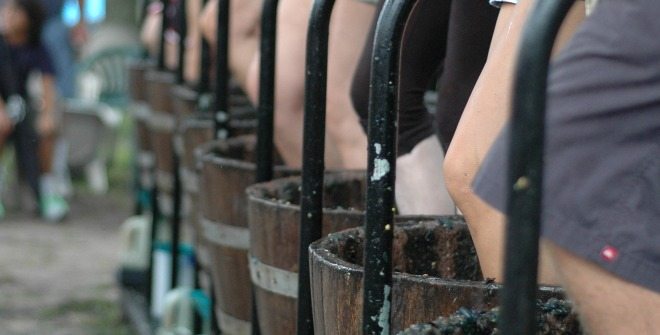 Regional Italian Wine & Dine
August 18 | 6:30 pm
Apron's Cooking School at The Marketplace at Dr. Phillips
7524 Dr. Phillips Blvd., Orlando
(407) 226-9796
Explore four regions of Italy by preparing specialty dishes and pairing with spectacular wines. This class costs $50 and will be the epitome of Bravissimo!
Wine Flight Night
Every Thursday | 5-10 pm
Vintage Vino
14 E. Dakin Ave., Kissimmee
(917) 627-8432
Take flight to new wine regions by tasting three 3 oz. wines with your flight of choice. Drink up the wine and a bit of vino 411.
Free Friday Night Wine Down
Every Friday
Tim's Wine Market
1223 N. Orange Ave., Orlando | (407) 895-9463
428 Main St., Windermere | (407) 876-9463
5040 W. State Road 46, Sanford | (407) 878-5806
For more wine enjoyment, check out:
The Attic Door
28 W. Plant St., Winter Garden
(407) 877-0266
Cooper's Hawk Winery & Restaurant
529 N. Alafaya Trail, Orlando
(407) 374-2464
8005 International Dr., Orlando
(407) 956-3400
DeVine Wine Bar & Grill
15 Alafaya Woods Blvd. Ste. 117, Oviedo
(407) 359-5016
Eola Wine Company
430 E. Central Blvd., Orlando
(407) 481-9100
Funky Monkey Bistro & Bar
9101 International Dr., Orlando
(407) 418-9463
The Imperial Wine Bar & Beer Garden
1800 N. Orange Ave., Orlando
(407) 228-4992
116 E. 1st St., Sanford
(407) 732-6956
The Parkview
136 S. Park Ave., Winter Park
(407) 647-9103
The Wine Room
270 S. Park Ave., Winter Park
(407) 696-9463
Dates/times are subject to change; confirm with wine destinations. Please drink responsibly.