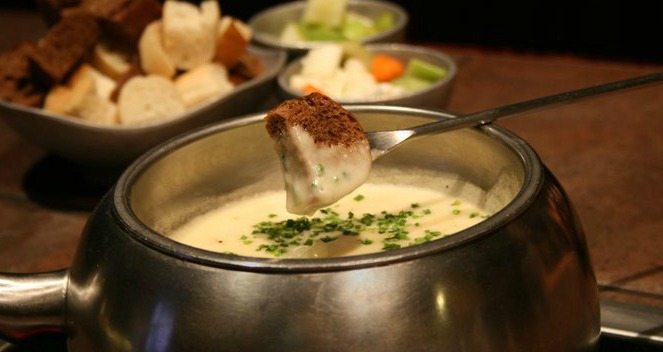 Satisfy your cheese craving at one of these Orlando cheese restaurants, wine bars, shops and events!
Cheese consumption is at an all-time high with Americans eating about 34 pounds (per person) of cheese each year! Indulge for breakfast, lunch and dinner dates and tantalize your taste buds with hundreds of varieties and flavors. Yes, cheese lovers… go ahead and milk date night for all its ooey gooey deliciousness, from fondue fun to wine and cheese pairings.
CHEESE BOARDS AND PLATES
Ceviche Tapas Bar & Restaurant
125 W Church St., Orlando, FL 32801
Maxine's On Shine
337 N Shine Ave., Orlando, FL 32803
Santiago's Bodega
802 Virginia Dr., Orlando, FL 32803
The Parkview
136 S Park Ave, Winter Park, FL 32789
Imperial Wine Bar and Beer Garden
1800 N Orange Ave, Orlando, FL 32801
See our list of 12 places to enjoy a charcuterie board in Orlando.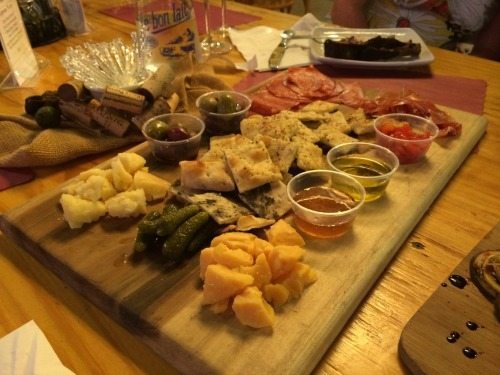 GRILLED CHEESE 
33 & Melt
13790 Bridgewater Crossings Blvd. #1000, Windermere, FL 34786
Toasted
1945 Aloma Ave., Winter Park, FL 32789
10783 Narcoossee Rd., Orlando, FL 32832
Tom & Chee
12533 FL 535, Orlando, FL 32836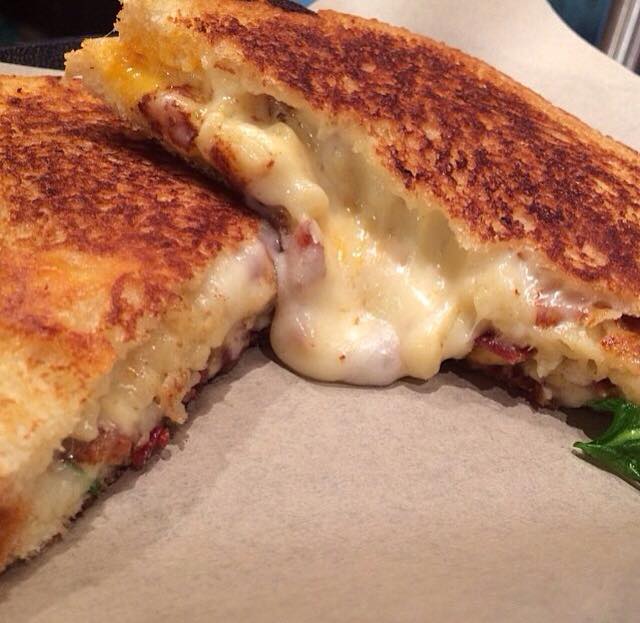 CHEESE FONDUE
The Melting Pot
7549 W. Sand Lake Rd., Orlando, FL 32819
1200 Commerce Park Dr, Longwood, FL 32779
Colorado Fondue Company
1016 State Road 436, Casselberry, FL 32707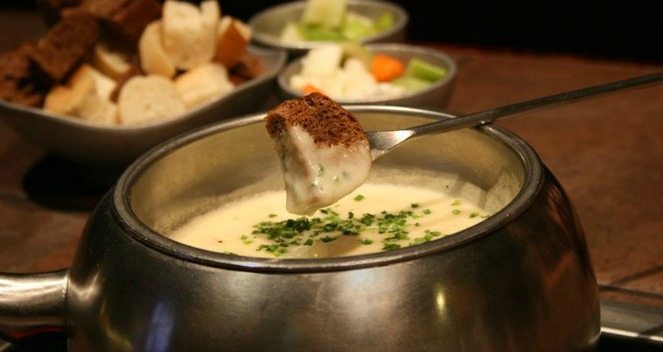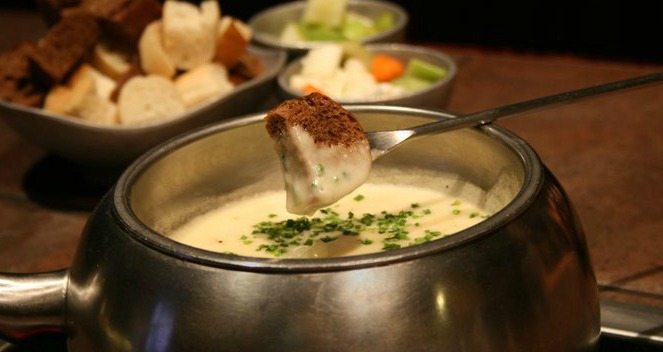 CHEESE SHOPS
La Femme de Fromage
East End Market (3201 Corrine Dr, Orlando, FL 32803)
Whole Foods Altamonte Springs
305 E Altamonte Dr #1000, Altamonte Springs, FL 32701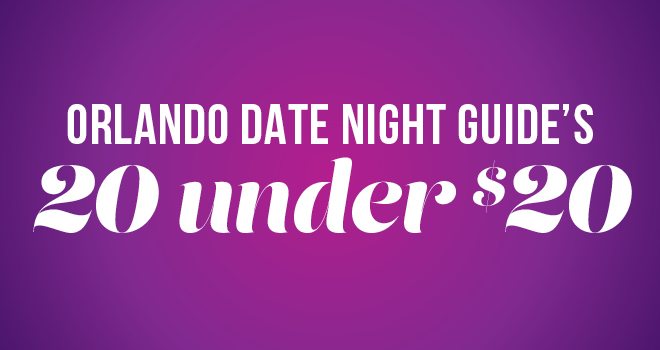 UPCOMING CHEESE EVENTS
Cheese Nights-A Taste of Italy
July 12 | 6-8 pm | FREE
Whole Foods Altamonte
305 East Altamonte Dr., Altamonte Springs, FL 32701
Many would say that Cheese Whiz – the canned orange stuff − is questionable; however, many more would say that a knowable cheese whiz – a cheeseologist if you will − named Danny is delightful! Come ingest some cheesy tidbits from this Whole Food's Certified Cheese Professional. This month's theme lets you taste and learn about Italian cheese.
Wine, Cheese & Chocolate: Perfectly Paired
July 22 | 7-9 pm | $47.93
East End Market
3201 Corrine Dr., Orlando, FL 32803
Yes, this date night tastefully combines three of your most beloved date night staples: wine, cheese and chocolate. Led by Tonda Corrente of La Femme du Fromage, Lisa Wilk founder of Orlando Uncorked and Jill Ramsier of Quantum Leap Winery, this East End Market class includes several new wine, cheese and chocolate pairings to savor. Cheers to that!
Taste of Italy – Wine and Cheese Festival
August 7 | 1pm – 4 pm | $55
The Wine Room
270 South Park Avenue / Winter Park, FL 32789
Sample wines from across Italy paired with Italian cheese and charcuterie at this inaugural festival at this Park Avenue wine bar.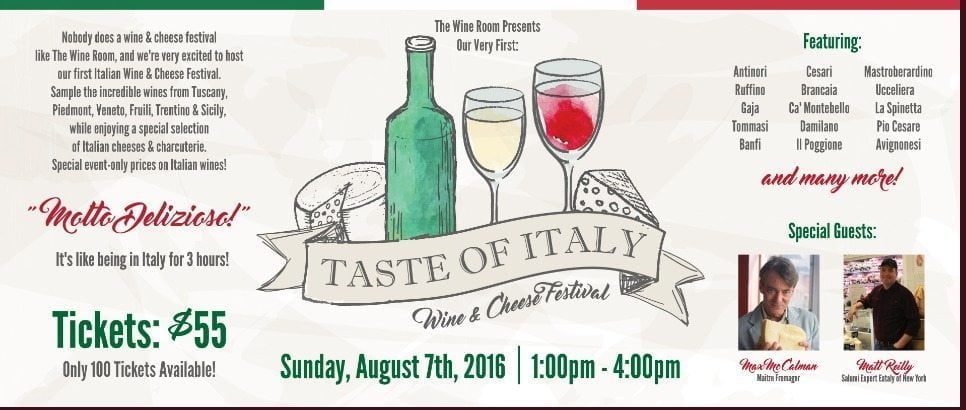 O-Town MacDown
August 20 | 11 am-3 pm | $15
Osceola Heritage Park
1875 Silver Spur Lane, Kissimmee, FL 34744
If you love our Do Good Date Night series, continue to embrace philanthropic-themed date nights on your own. The O-Town MacDown is a macaroni and cheese cooking competition to benefit Give Kids The World. The organization invites anyone, including kind-hearted cheese-lovin' couples like yourself, to compete alongside restaurant chefs and fellow home cooks. Plus, in between mac-n-cheese bites, enjoy entertainment, cooking demonstrations with renowned chefs and cheesy vendor booths.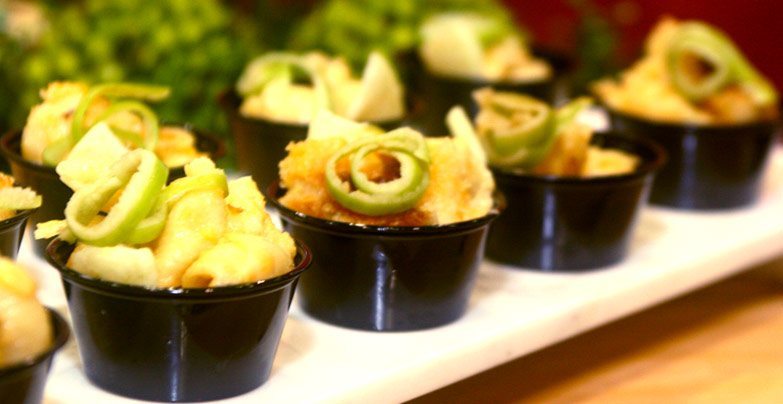 Farmers Markets
Various locations & times | FREE samples
As you enjoy the fresh air at local farmer's markets, let the scent of stinky cheese draw you in for a sample (or two) of yumminess before strolling by vendor booths for an assortment of produce, local meats and artisan products. Most markets, as with the weekly brick paved event on Plant Street in Winter Garden, boast worldly cheese bricks galore and more!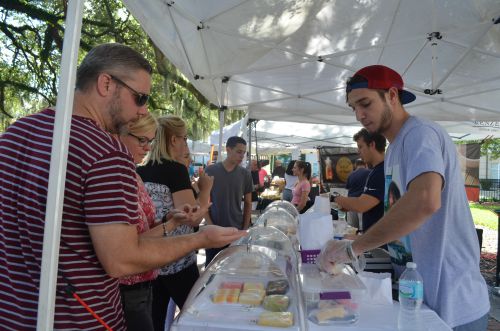 Image Credits