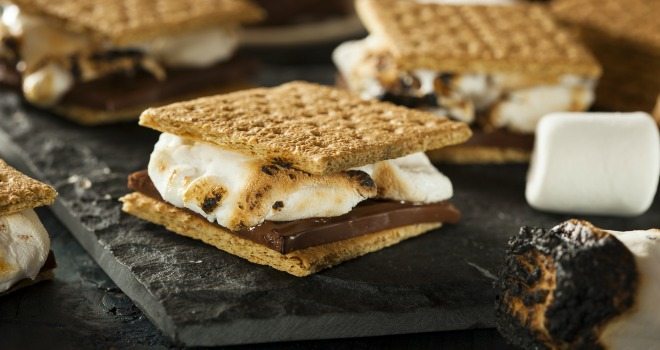 *Updated August 2017*
The dog days of summer bring back youthful memories of summer camp and roasting marshmallows to create sweet, sticky s'mores. In honor of National S'mores Day on August 10, forgo the camp out – because less is s'more – and, instead, date night at one of these hot spots for luscious variations of the classic campfire treat!
Bar Louie
Orlando – Restaurant Row
Feast on signature burgers, like the Chicago Stockyard (peppercorn, Parmesan-blue cheese, mushrooms, romaine, onion, tomato, Worcestershire sauce) or the Fried Louie (bacon, cheddar, fried egg). But, since this urban bar made a name for itself with martinis, cocktails and a dynamic beer selection, order dessert in liquid form with the S'mores Martini, a flawless blend of Absolut Vanilla, Godiva Chocolate Liqueur, toasted marshmallow & chocolate syrups, cream, marshmallows and a graham cracker rim.
This modern-casual restaurant delivers seasonally-inspired dishes and an impressive catalog of award-winning, handcrafted wines. For dessert, sip on Almond (sparkling wine with powerful aromas of almond cookie, maraschino cherry and nutmeg) or Night Jar (port-style wine with velvety flavors of dried fruit, cocoa beans and toasted nuts). Either choice pairs well with the S'more Budino, made with caramel custard, Valrhona chocolate mousse and brown-butter toasted graham crackers.
Cheesecake Factory
Mall at Millenia & Winter Park Village
It would be a sin not to order dessert at this place! Sinfully indulge with Toasted Marshmallow S'mores Galore, a whopping slice of Hershey's cheesecake topped with chocolate ganache, toasted house-made marshmallow, and Honey Maid graham crackers.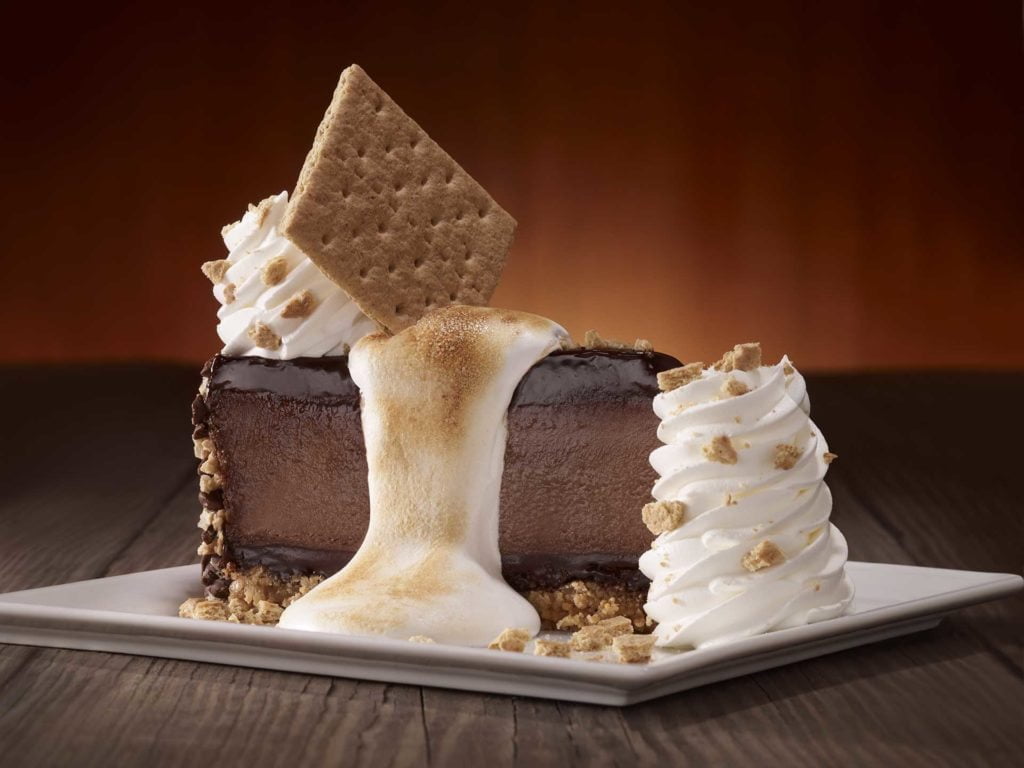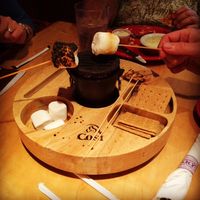 This vibrant joint serves up tasty fare and spicy entertainment − like Twisted Sisters Bingo, Trivia with Doug, Facebook Fridays with The Minx & Ginger Minj, Leigh Shannon's Cabaret Dinner Show and The Broadway Brunch. Sweeten the experience with Mary Tyler S'mores, a roasting kit overflowing with graham crackers, chocolate bars, and marshmallows to create culinary memories right at your table.
Yes, a wooden lane, white pins, and a fluorescent bowling ball make for an awesome date night, especially at this retro-inspired entertainment hub bustling with food, cocktails, and music. Take a break between frames to munch on the Oreo S'mores Brownie Sundae, the ultimate s'more-baked brownie served with vanilla ice cream, chocolate sauce, cookie crumbles and whipped cream.
One of Orlando's most jaw-dropping luxury resorts, the Four Seasons isn't afraid to flaunt its casual side at PB&G, the resort's lakeside restaurant. Enjoy lots of delicious small bites, from ahi tuna poke to lobster rolls, then finish the feast off with tableside s'more's complete with several types of chocolate.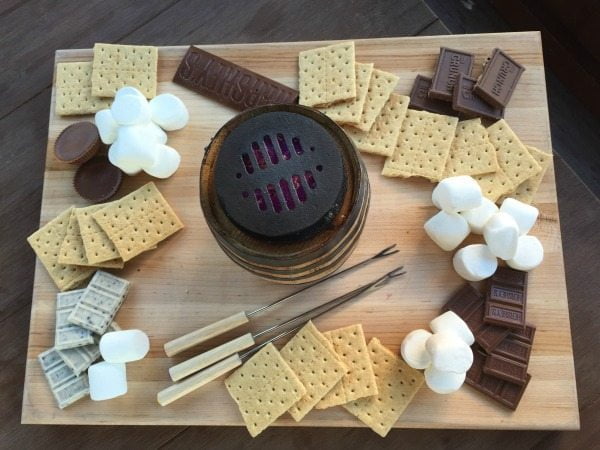 This neighborhood staple boasts live music, a full liquor bar and a massive jar of dill pickles (instead of peanuts or chips). Nibble on smoked fish dip, pita pizzas, an array of sandwiches and fun DIY S'mores. Complete with all dessert ingredients, use the roasting sticks to perfectly toast marshmallows over a small hibachi-style flame.
Seasons 52
Altamonte Springs & Restaurant Row – Orlando
At this beloved date night location, savor fresh seasonally-inspired menus prepared with rustic cooking techniques like brick oven roasting and open-fire grilling which maximize natural flavors. Since chocolate is always in season, enjoy the Belgian Chocolate S'more, a mini-chocolate cake with chocolate mousse, chocolate chips, toasted marshmallow and chocolate-dipped graham cracker.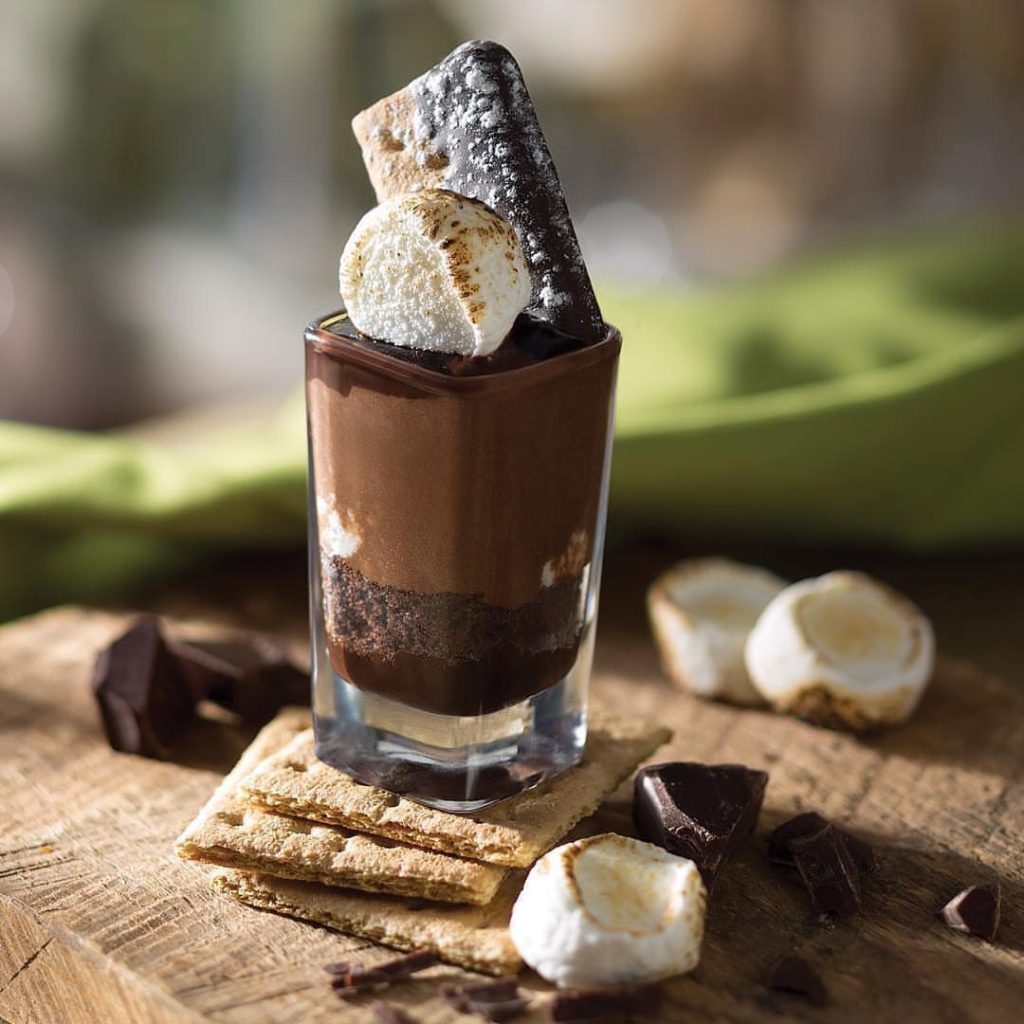 Beer aficionados will appreciate the 100+ taps and an ever-changing chalkboard of the latest and greatest brews from around the corner and around the world. Since the kitchen requests 15 minutes to perfectly toast its S'mores Brownie (chocolate brownie with graham cracker crust and roasted marshmallows), wet your palate with a well-paired beer such as Due South Caramel Cream, Kasteel Barista Chocolate Quad, Miami Big Rod Coconut Ale or Young's Double Chocolate Stout.
Ever wondered where marshmallows come from? Find out at the Wondermade Workshop when you'll get to tour the Wondermade kitchen (aka the hippest marshmallow making establishment anywhere), enjoy drinks and treats, participate in a Q&A session with an official marshmallow agent and learn to cut and decorate your own marshmallows! Oh, and order up a box of S'mores Marshmallows to taste a superb chocolate, vanilla and graham cracker confection without a campfire. The shop now offers an assortment of s'mores related treats, like their signature S'mores Popsicle.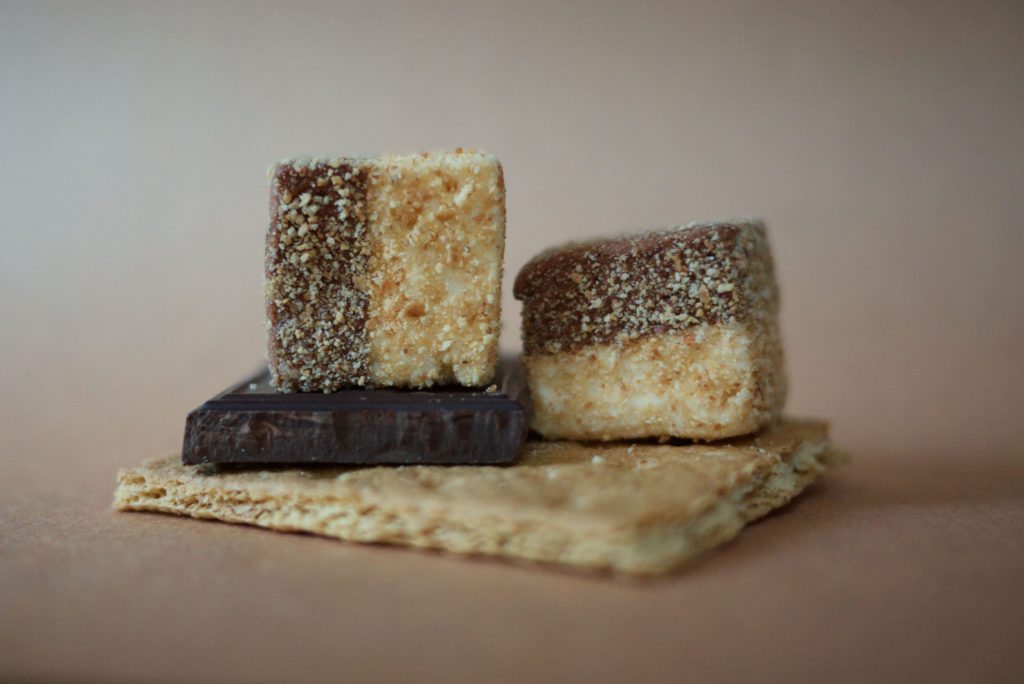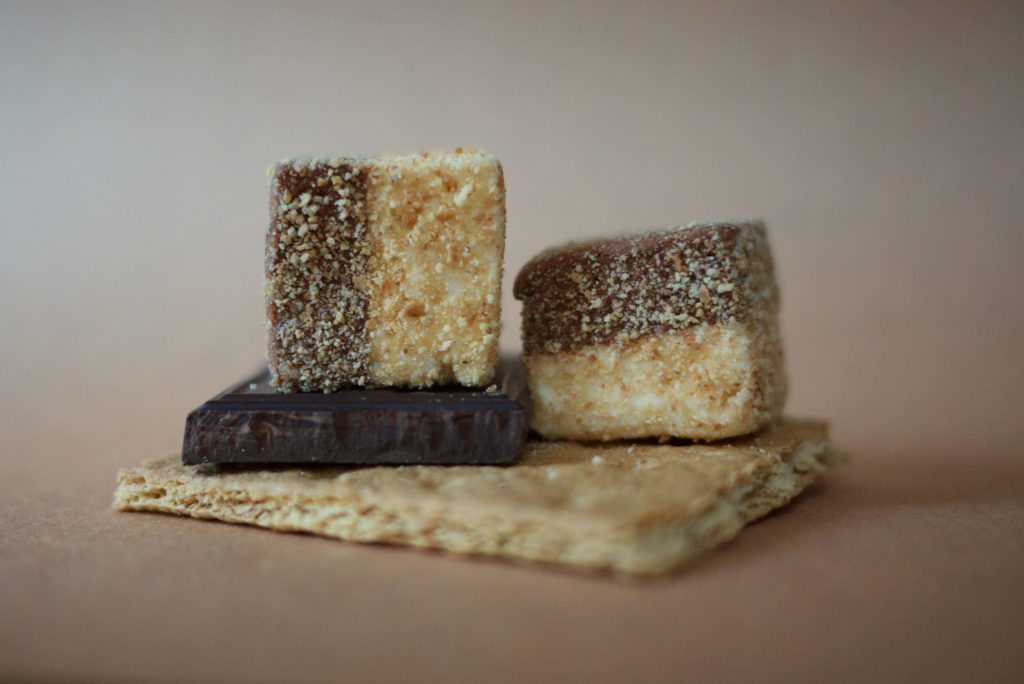 S'more on… Camp out at home with easy s'more recipes like this Summer S'mores Martini and Chocolate Fudge S'mores Mug Cake.
PHOTO CREDITS
Bar Louie
Cheesecake Factory
Kristen Manieri
Seasons 52
Wondermade