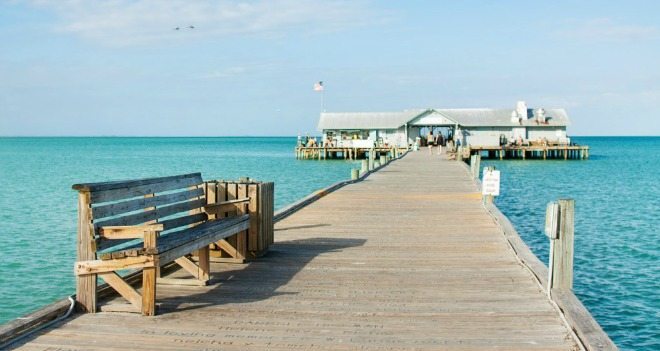 Calm turquoise water, white sandy beaches, homemade ice cream, and a quaint beach town are just a few of the things you'll find on Anna Maria Island, a 7-mile island south of Tampa. If you've ever dreamed of finding a less-crowded and tourist-trap-free Clearwater beach, Anna Maria Island just might be your paradise.
After a 2.5 hour drive from Orlando, expect to be rewarded with beautiful sunsets, all the island cocktails you can dream of, and plenty of dining options to please foodies and beach bar lovers alike.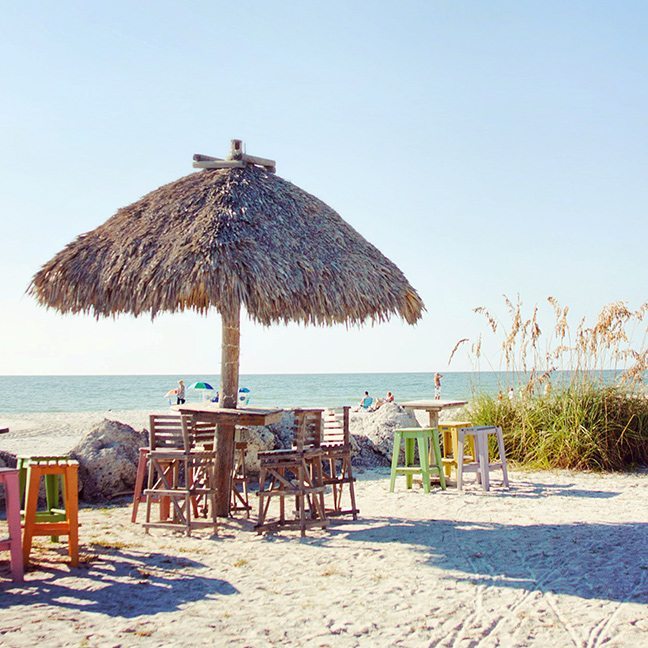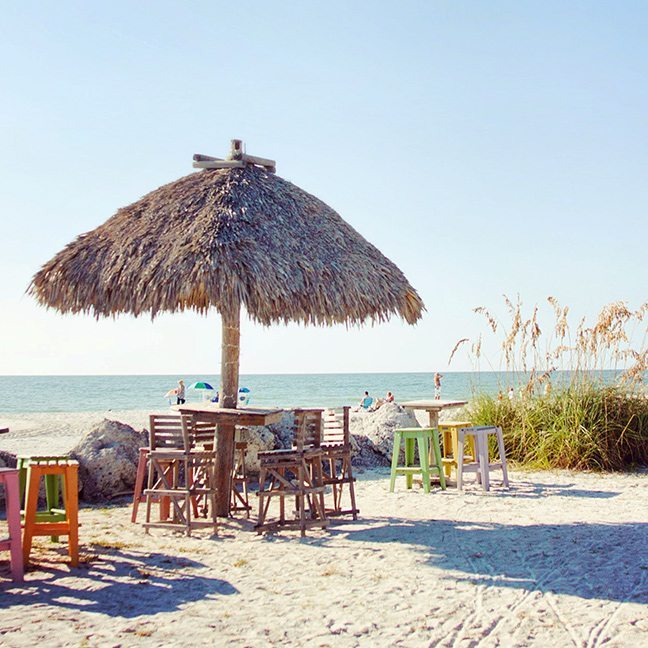 STAY
You won't find any high-rise hotels or condo complexes so typical of Florida's more popular beaches, and that's one thing to love about this little island.
While there are numerous small hotels to choose from, the best way to immerse yourself into island life is by staying at one of the many available beach rentals. Most rental properties are located in the wider north end, which is notably more residential, but is also home to some of the best shopping on the island. Bradenton Beach and Holmes Beach are other alternatives with shopping and dining districts of their own. Both annamariaparadise.com and Island Real Estate have dozens of listings for you to peruse.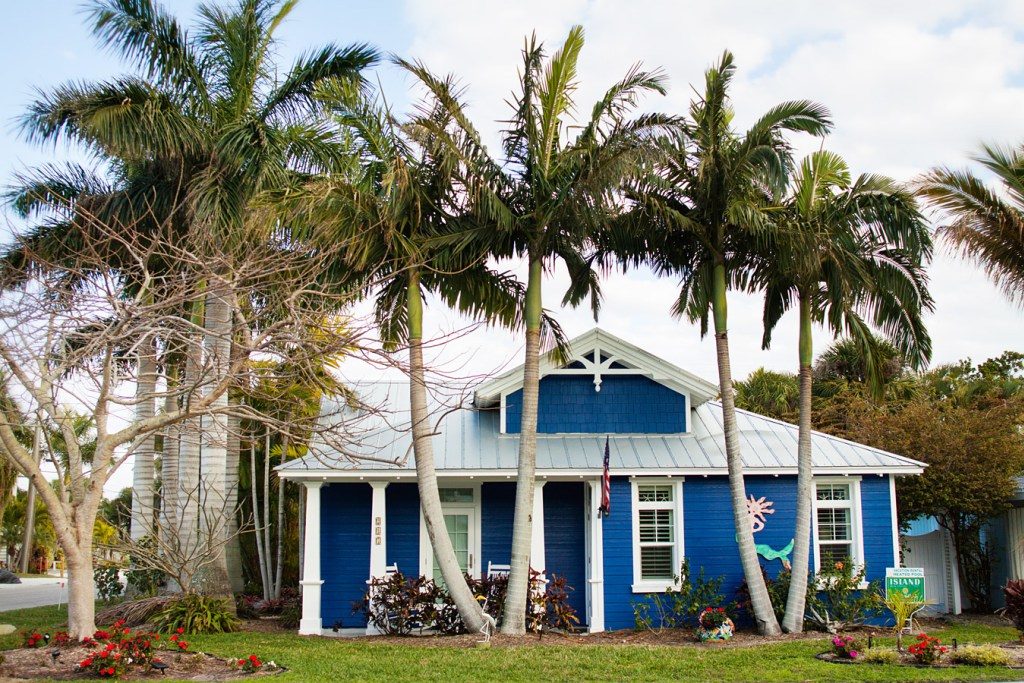 PLAY
The main draw of Anna Maria Island is, of course, the beach. It's the ideal place to soak up the sun, lounge in the clear, calm gulf waters, watch dolphins frolic and enjoy a beachfront bite. While it's perfectly acceptable to spend all of your days being a beach bum, there's plenty more to do if you're up for exploring.
Instead of driving, catch the trolley at one of the many stops along Gulf Drive. The trolley runs the entire length of the island and is completely free. Consider making a stop at Pine Avenue to visit the local shops and art galleries, the City Pier (currently closed due to damage from Hurricane Irma), and Bayfront Park.
If you don't mind the 30-minute drive, follow Gulf Drive south to Lido Key for an afternoon spent kayaking in the mangroves. While you can certainly hire a guide, the mangroves are well marked and easy to navigate, and your rental company may also provide a map. Keep an eye out for manatees as they frequent the area at certain times of year.
Kayak and paddleboard rentals are available on island at several locations as well.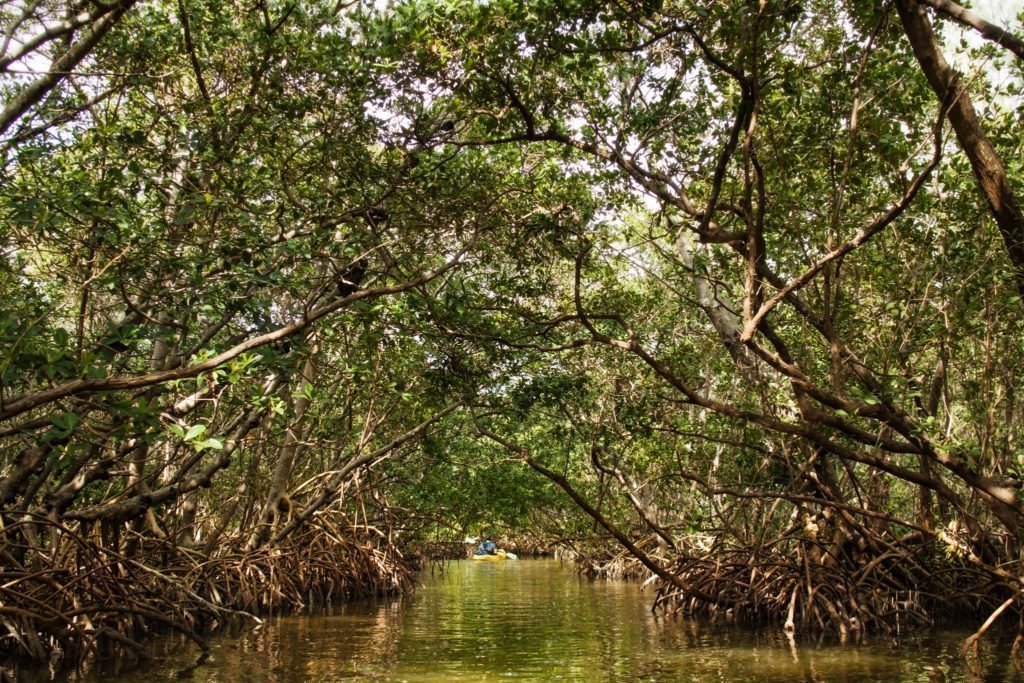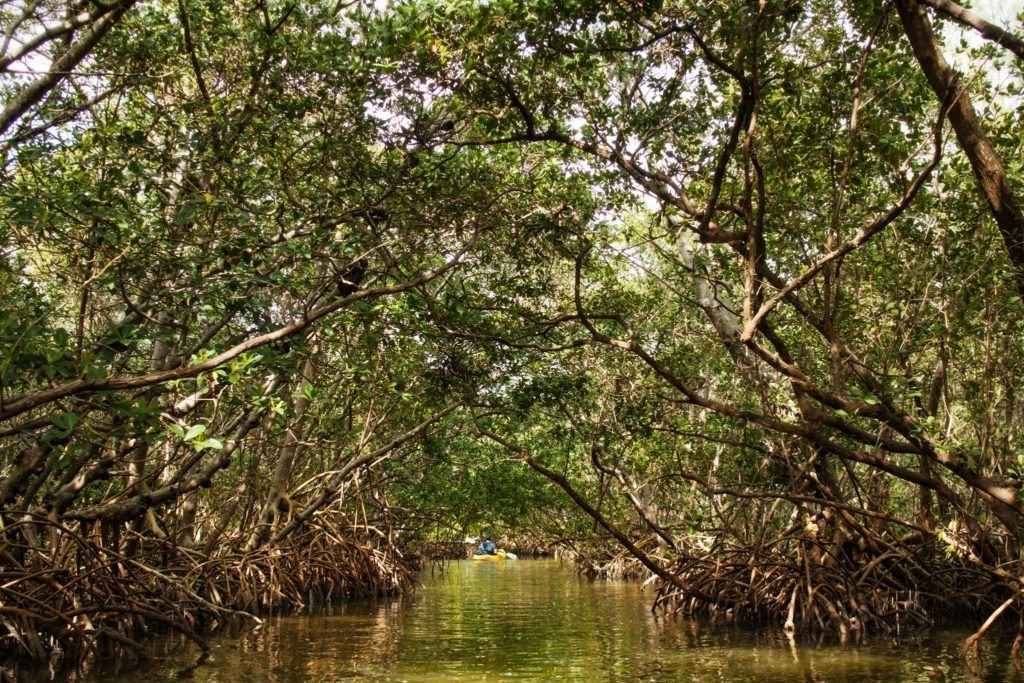 DINE
Fresh seafood is one of the many perks of a Gulf beach getaway, and there's no shortage of options on Anna Maria Island. For fish taco fans, The Waterfront Restaurant serves excellent grouper tacos with fresh salsa and jicama slaw. If you want to hang out where the locals go, cross the Cortez bridge and head to Tide Tables for super casual dining in a no-fuss setting. They put their own spin on fish tacos with a sesame ginger sauce, and a slice of key lime pie is perfect for dessert.
For beachfront dining at sunset, Sandbar Restaurant can't be beat. Order a mojito and check out the daily specials while watching the sun dip below the horizon. There are tables right on the sand, so go ahead and slip off your shoes.
For an afternoon drink, pull up a seat at your own tiki hut table on the beach at The Kokonut Hut. Come for the beachfront ambiance and stay for the great cocktails like an Island Mule or a Malibu punch bucket. Across the street, you'll find Wicked Cantina, a local favorite for top-notch Tex-Mex and the best margaritas in town (try the mango!).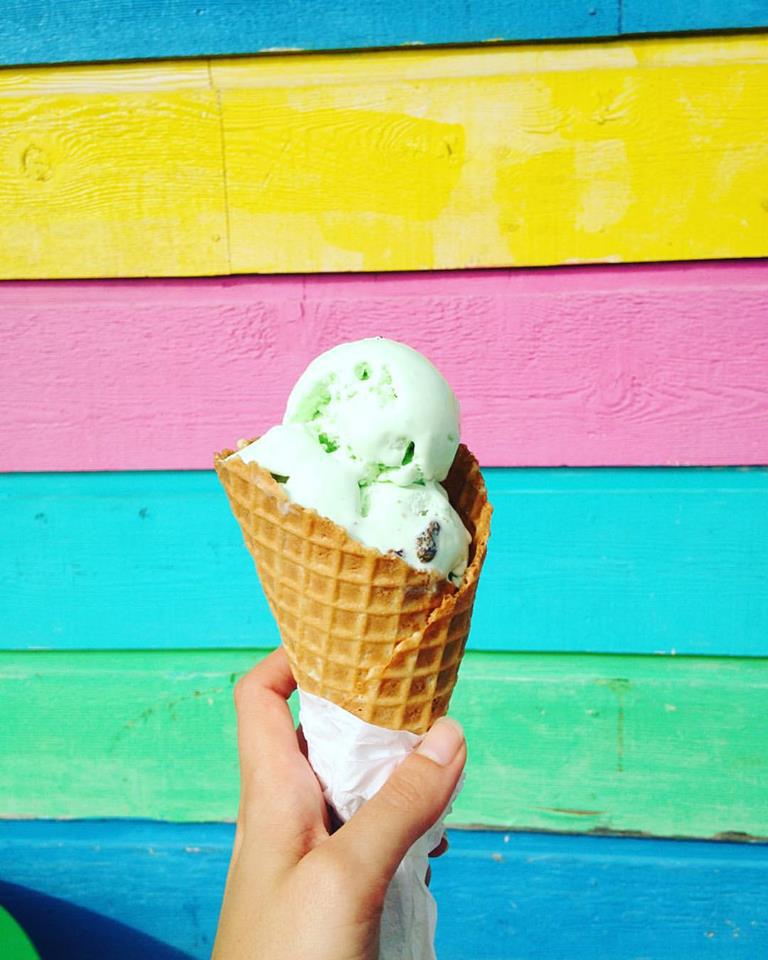 Lastly, we all know no beach day is complete without something sweet. Joe's Eats and Sweets serves up homemade ice cream in a variety of flavors like key lime cheesecake, pistachio, carrot cake, and more. If you're feeling a bit more indulgent, go for a piece of cheesecake covered in chocolate and served up on a popsicle stick. You'll know you've found Joe's when you come across a rainbow colored building adorned with a giant ice cream cone on the front.
The Donut Experiment on Pine Ave. is another great spot to get your sugar fix. Donuts are made fresh each morning so arrive early.
For a slightly more upscale date night out, try Mar Vista in Longboat Key, The French Table, or sip craft cocktails at the Doctor's Office.
KNOW BEFORE YOU GO
While there's certainly no wrong time to visit Anna Maria Island, April-early June is ideal. Late January through March should be avoided as this is the busy season and traffic can get pretty heavy. September/October are sleepy and quiet, which has its own benefits.
If you plan on doing your own cooking, there is a Publix on the island along with various drugstores. If you'd like fresh seafood to prepare at home, Star Fish Company is a great seafood market located just off the island, across the Cortez bridge.
There are two main roads leading on and off the island. While both are sufficient, there are much fewer traffic lights on Manatee Ave. (FL-64).
The free trolley runs daily from 6:00am to 10:30pm every 20 minutes. To locate a trolley stop, look for a green sign with a trolley symbol on it. There are stops every few blocks along the route.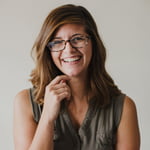 About the Author/Photographer:
Stephanie Patterson is the managing editor of Orlando Date Night Guide. She's a talented professional food and travel photographer and writer with a passion for creativity, the beach and great eats. When she's not taking photos or writing, you can find her exploring the state for her Florida travel blog, Travel Taste Click. Find her online at www.spattersonphotography.com and www.traveltasteclick.com.