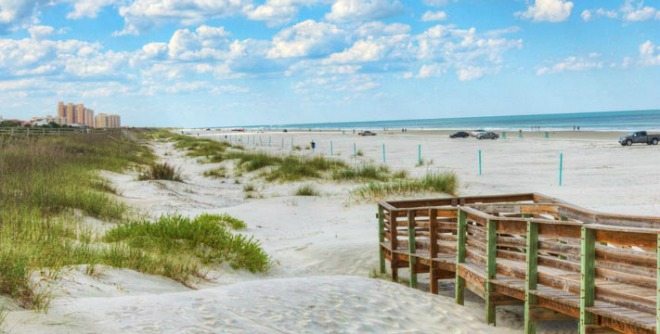 New Smyrna is a fortress for foodies. Partaking in a savory brunch before hitting the beach is a must when there are so many savory locally-owned restaurants within walking distance to the water, the only question is where to start. Let me be your guide…
Third Wave Café
Located on Flagler Ave, Third Wave knows a thing or two about brunch, especially crepes. Third Wave offers a delectable balance of sweet and savory crepes, from buffalo chicken to strawberry crème. Not to mention they serve a mean cup of coffee with beans straight from Island Roasters down the street.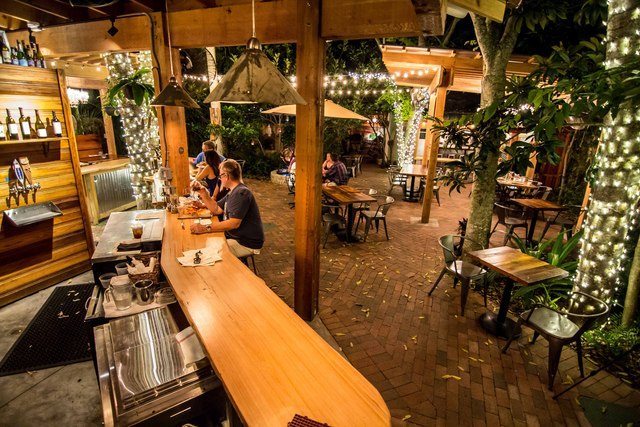 Little Drug Co.
Little Drug Co. is rich with New Smyrna history and has been a staple on Canal Street since 1922 when it opened. Hence the name, Little Drug Co. is a pharmacy with a good old-fashioned soda fountain that feels straight out of the 50s. Try the rich biscuits and gravy or go for some classic eggs and potatoes- either way, Little Drug Co. is sure to charm you with its small-town feel and ambiance.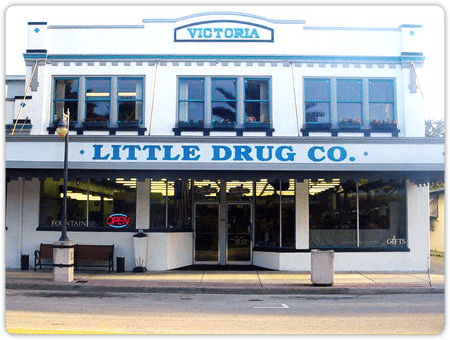 Flagler Tavern
Two words easily sum up Flagler Tavern's brunch: Lobster & Eggs. Served with red potatoes and toast, the lobster and eggs are a delicious beach twist on traditional brunch fare. Pair that with one of their Flagler Blood Mary's loaded with shrimp, pimento stuffed olives, celery and a pickle and you'll be grinning all the way to the beach.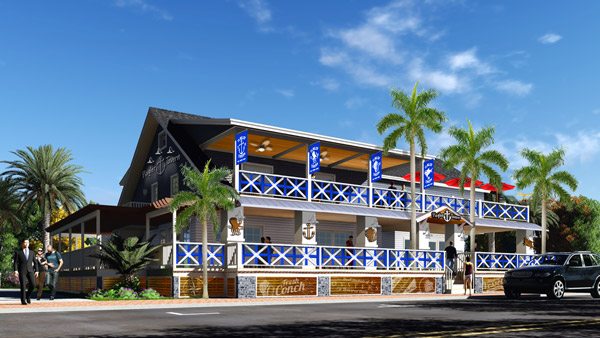 Outriggers Tiki Bar and Grille
Located on the Causeway and slightly off the beaten path, Outriggers is a local favorite. Right next to the marina and Key West style homes, you can sip on bottomless mimosas while gazing at million- dollar yachts parked on the Indian River in front of you. Outriggers doesn't do anything half-hearted, and as soon as you order the Dream Loaf loaded with blue crab, shrimp, shallots, capers, cream cheese, parmesan, sherry cream sauce and topped off with an egg, you'll agree. Of course, the Bid Time Bloody Mary served with a hearty piece of candied black pepper bacon never hurts either.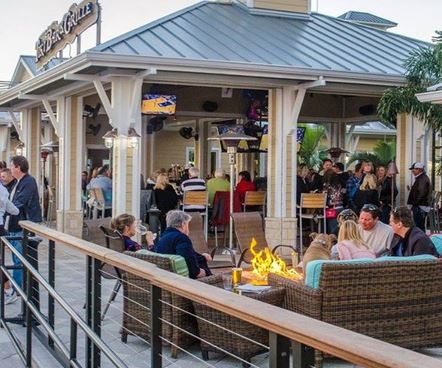 Jason's Corner
Jason's Corner is the cornerstone of Canal Street. Get there early and snatch a seat outside to people watch while soaking up the morning sun. Jason's Corner takes Eggs Benedict to a new level- just try the Blue Crab Benedict and you'll understand. If crab doesn't scream breakfast to you then biscuits and gravy, pancakes and other breakfast staples are on stand-by to please the most conservative foodie. Do make sure to order a vanilla cappuccino to sip on as you stroll to the beach.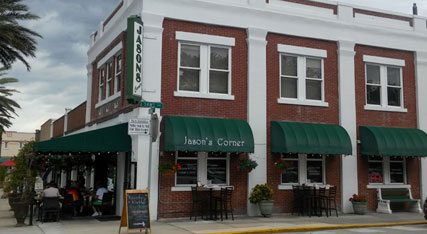 Parking
Parking can be a little chaotic on the weekends, but hands down, the best beach parking in New Smyrna is on the beach. If you finish up brunch before eleven, chances are you will be able to snag a prime parking spot right on the sand. However, keep high tide in mind and know that no new cars are allowed on the beach until high tide is over.
If parking on the beach doesn't pan out, there are a few parking lots on Flagler Ave that are a quick walk from the waves. Just look for the shuffleboard courts on the corner of Pine and Flagler-  behind them you will find the largest parking lot on Flagler. If not, head up towards the water and take a left on Cooper street where you will find a pretty large paid parking lot.
If all else fails, enjoy a leisurely brunch at one of the brunch spots on Canal street where you should find plenty of available parking and take an Uber to and from the beach. Canal street is less than a 5-minute drive to the beach, so the Uber should be an affordable alternative.
Happy brunching!
Feature image credit: nsbfla.com