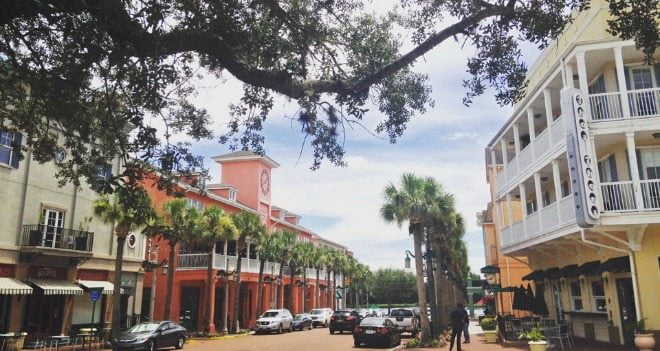 Located just 15 minutes from the Disney theme parks, Celebration is a charming and quaint town originally developed by Disney as a master-planned community. Today, it's morphed into equal parts local residence and tourist destination.
While the main downtown area (a.k.a. Celebration Town Center) is small, it packs a serious punch with numerous restaurants and shops clustered along Market and Front Street. Paved walking trails weave around the lakes, with boardwalks leading to further secluded walkways and residential areas.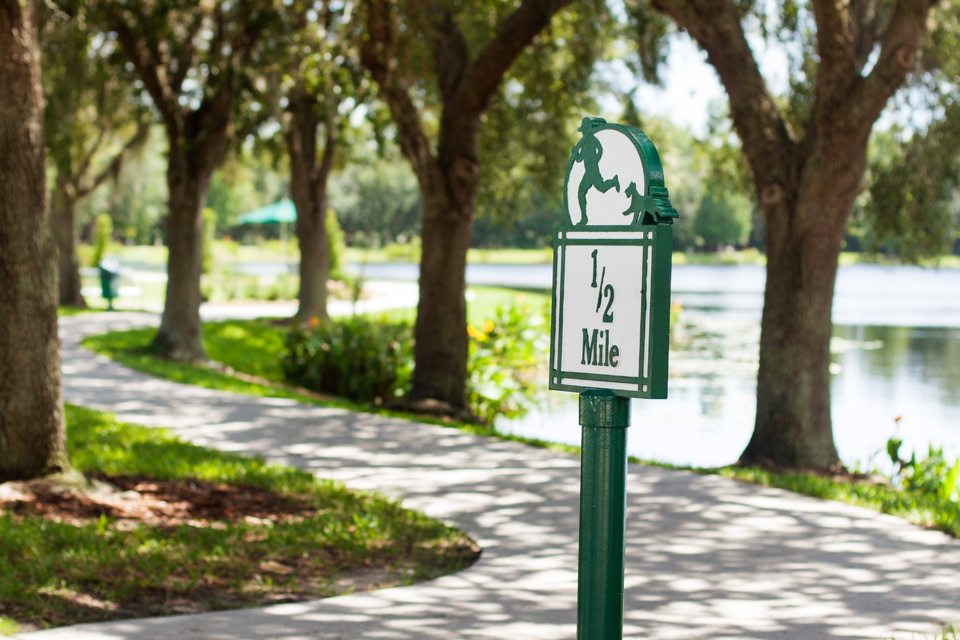 Whether you're visiting for an ice cream cone or putting on your date night best for a romantic dinner, there's an option for every budget in this All American town. Here are my top picks for a night out:
Cheap/Free
Celebration's small size makes it ideal for exploring on foot or by bicycle. Ditch the car and make your way to the intersection of Market Street and Front Street where you'll find the majority of the action.
For a totally free date night, bring your own food and set up a waterfront picnic. There's plenty of space to spread out a blanket and the further you follow the paved walking trails, the more secluded you'll feel. I recommend visiting right before sunset.
For cheap fun, rent bikes for $15 each on Bloom St (next to the Bohemian Hotel) and cruise through the neighborhoods. Grab a sandwich for lunch at Sweet Escape, or head into Upper Crust if pizza is more your speed. Little Greek is another option for lunch, although it's located about a 5 minute drive outside of town (try the gyro pita!).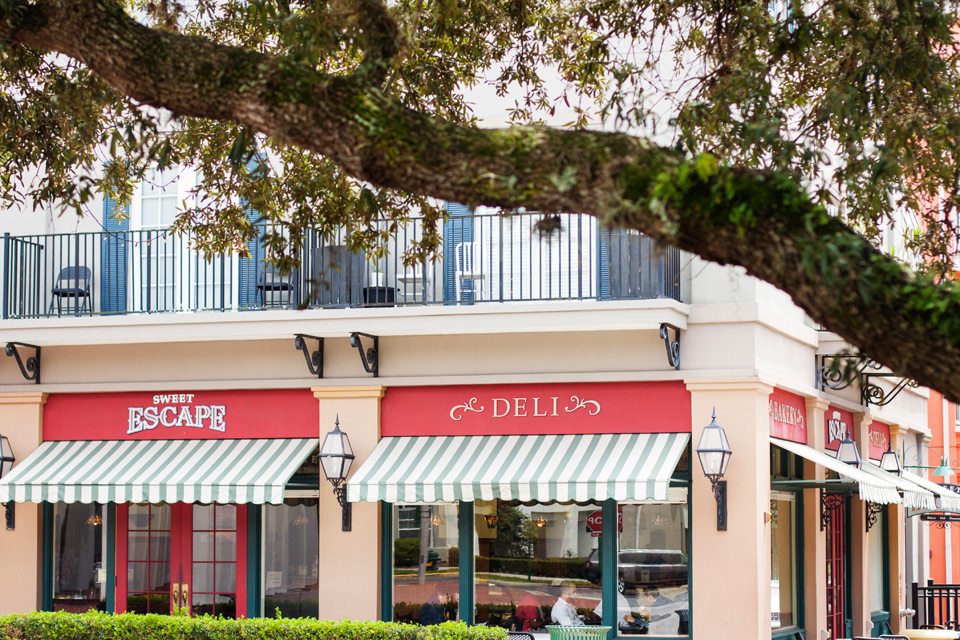 Dessert for Dinner
Dessert before dinner, and even dessert FOR dinner, is a common occurrence in my life. Change things up on your next date night, with a multi-course dessert for dinner approach.
Kick things off at Kilwin's, a staple of the area, which is always bustling with a healthy mix of locals and tourists. A chocolate malt milkshake or scoop of ice cream in a waffle cone are always good choices. If you're stumped on flavors, try the toasted coconut, Kilwin's mud, chocolate peanut butter, or the limited edition double peanut butter pie. If you're really pulling out all the stops, treat yourself to a piece of Salted Caramel Fudge – no regrets.
For your next stop, head next door to Le Macaron, a French bakery specializing in macarons. Inside you'll find colorful Parisian inspired décor, chocolates so beautiful you almost (key word: almost) don't want to eat them, and creative macaron flavors like black currant and basil white chocolate (my personal favorite). The café playlist adds to the ambiance.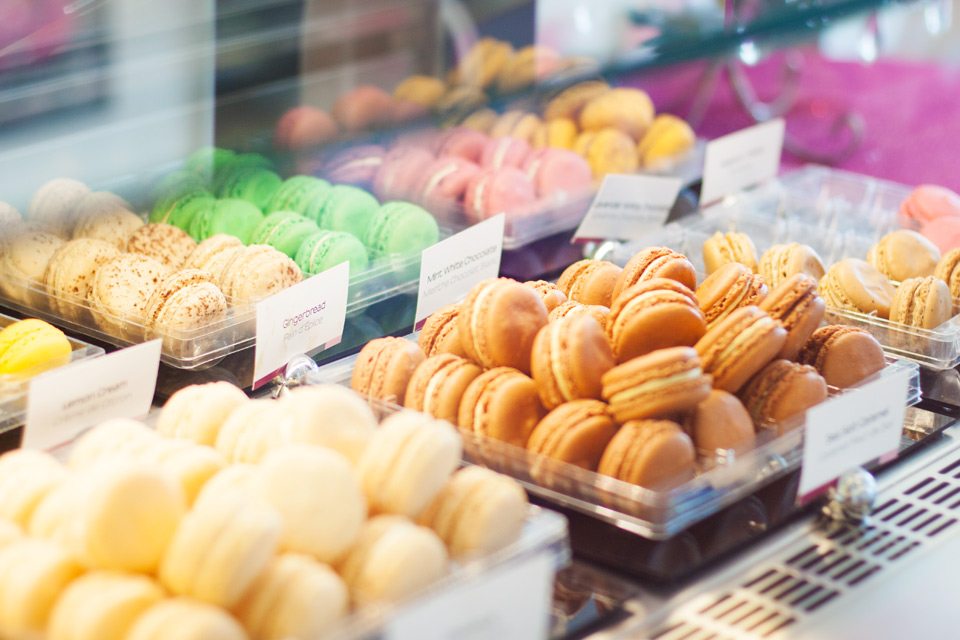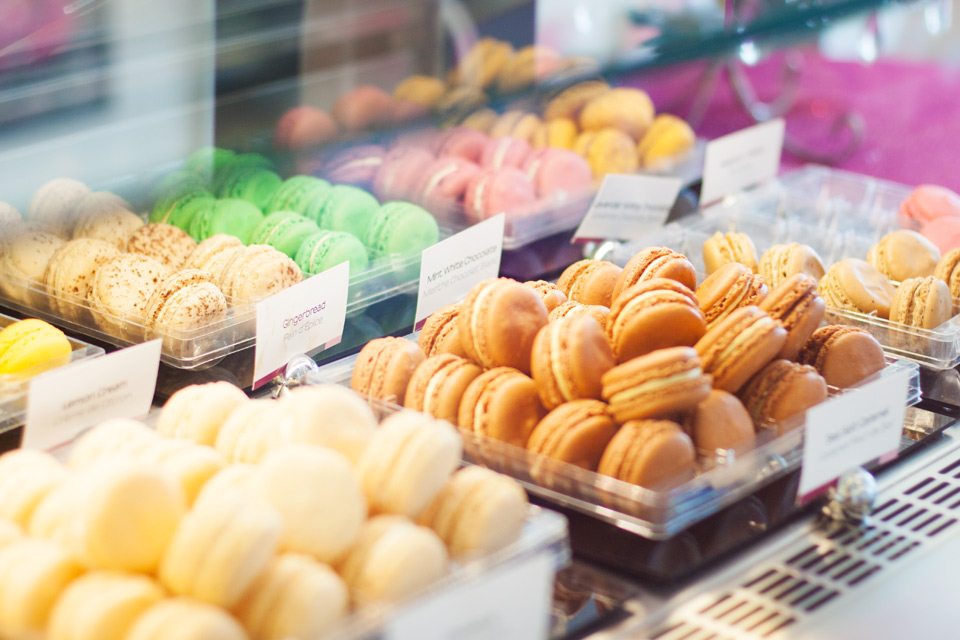 As you make your way along Market Street, grab a scoop of edible cookie dough from Wonderland Cookie Dough as your final indulgence. The totally safe to eat dough comes in sweet flavors like red velvet, s'mores, and celebration (sugar cookie with sprinkles). Or, stop at Sweet Escape across the street for fresh baked goods such as cinnamon rolls, doughnuts, cupcakes, cookies, and more. This is also a great stop for breakfast or lunch if you're visiting earlier in the day.
Wine and Dine
While Celebration has many budget-friendly options and free activities, it's also home to a variety of restaurants worthy of your best date night ensemble.
Located on Market Street, Imperium Food & Wine is a cozy wine bar with indoor/outdoor seating, a selection of 80+ wines available by the glass or bottle, and a variety of wine cocktails. While you may be perfectly content with just wine, don't miss the food menu full of light bites and creative flatbreads.
Lakeside Bar + Grill, located inside the Bohemian Hotel Celebration, is another go-to spot for a luxurious dining experience. Located on a quiet corner and overlooking a lake, the dining room's signature offerings include Scallops, Filet Mignon, and Halibut. Shared appetizers like the Artisan Cheese Board or Shrimp Tacos are great starters.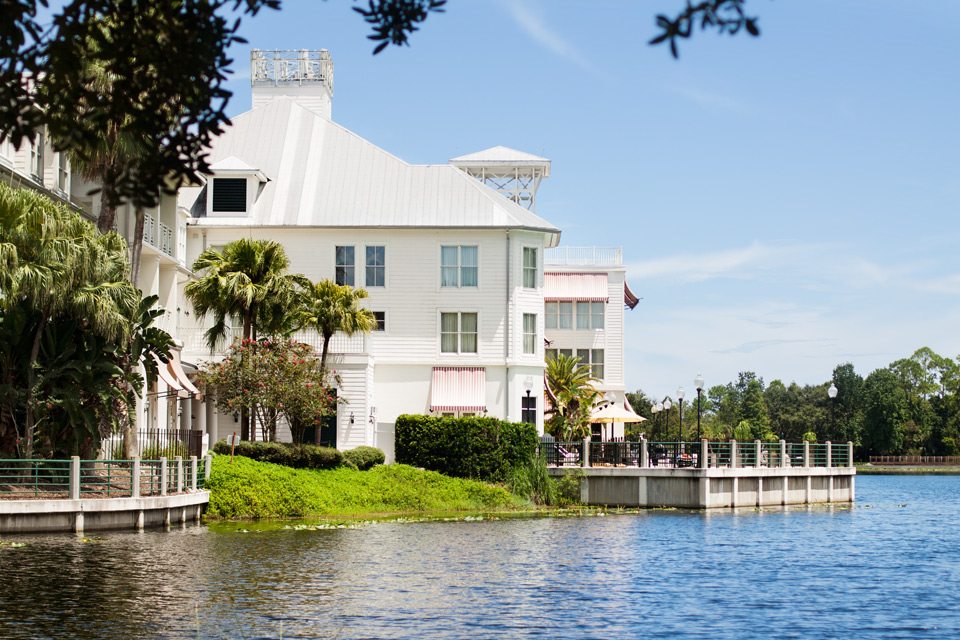 Cultural Adventure
If your favorite thing about travel is the food, this date night is for you. While you may not be able to jet set to multiple countries all in one trip, you can sample culinary creations from around the globe in one evening. Celebration has plenty of options for American fare, but why not get exotic?
Start your evening at Columbia, a local Spanish/Cuban chain located on Front Street. Think old world décor, white table cloths, and authentic Spanish dishes. Choose a few tapas such as The Original Cuban Sandwich, Empanadas de Picadillo, or the "Tapeo" Sampler (a combination of 3 tapas – perfect if you're on a double date). The "1905" Salad is also a signature dish tossed tableside and named after the year Columbia Restaurant's original location in Ybor City was founded.
Break things up with a short walk around the lake and when you're ready for more, make another stop at Café D'Antonio to sample Italian delights such as Bruschetta, the Capellini D'Angelo pasta, Chicken Picatta, and more. If you're still hungry, check out Ari Sushi (Front Street) or Thai Thani (Market Street) nearby. Macarons from Le Macaron are an excellent option for a French dessert.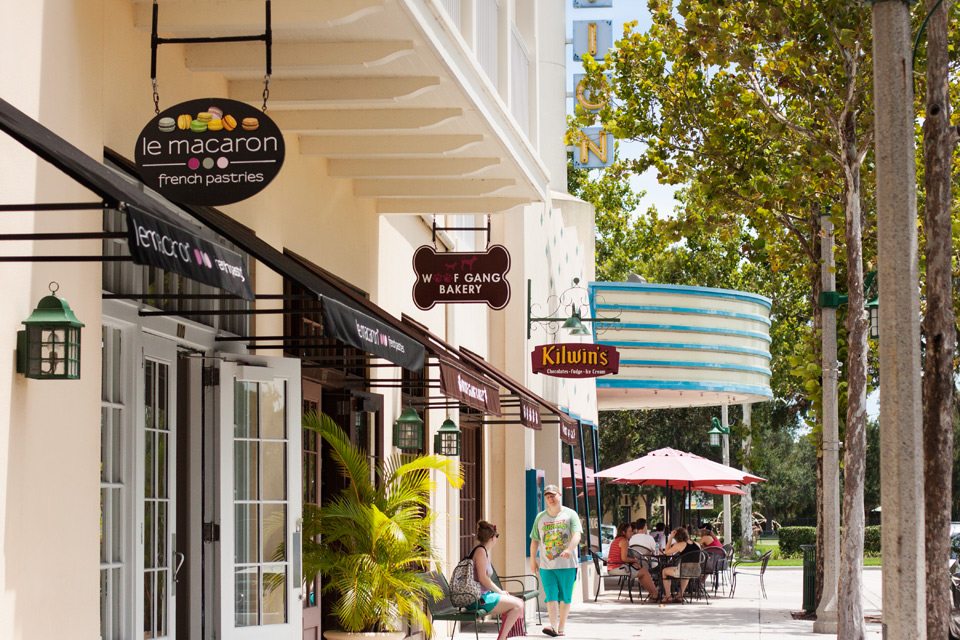 Take a Tour
Snag two tickets for the Taste of Celebration Tour with Celebrate Food Tours. Local guides will take you on a two-hour walking exploration of Celebration's most delicious eateries. Or check out Celebration via a Segway tour. ZE Tours takes guests on a speedy jaunt through downtown, quaint neighborhoods and along nature trails.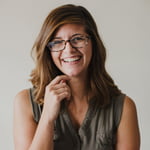 About the Author/Photographer:
Stephanie Patterson is the managing editor of Orlando Date Night Guide. She's a talented professional food and travel photographer and writer with a passion for creativity, the beach and great eats. When she's not taking photos or writing, you can find her exploring the state for her Florida travel blog, Travel Taste Click. Find her online at www.spattersonphotography.com and www.traveltasteclick.com.
Photo credit: all images by Stephanie Patterson