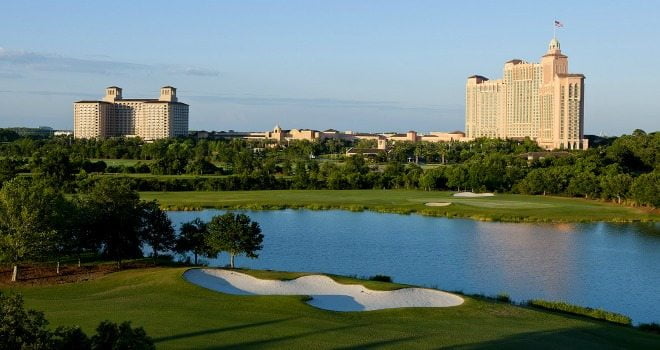 Sometimes dinner feels like it goes by way too quickly on date night. So, we've found a way to stretch it out by doing progressive dinner date nights. The concept for this moveable feast is simple: we pick an area of Orlando where there is a solid cluster of good restaurants in walking distance from each other and then we eat one dish at each of three or four places.
We usually sit at the bar rather than getting a table with a dedicated server (who probably would hate this idea). We might get an entree to share or two small appetizers. And we always finish somewhere that offers an ooey gooey dessert. The entire experience takes about two hours or more, depending on how long we linger at each place.
Progressive dinners have given us the chance to scope out restaurants we might like to enjoy for a full, three-course meal. We love sitting at the bar and chatting with the bartender, who, unlike servers, has time to talk and give us the low-down about the chef and the food. And we love being on the move between each course. It gives the night a cosmopolitan feel.
Orlando is home to many districts that lend themselves perfectly to a progressive dinner concept but one of our favorites is Grande Lakes Resort.
Home to The Ritz-Carlton Orlando and JW Marriott Orlando, Grande Lakes is a sprawling 500-acre+ property in south Orlando. With lots of amenities like spas, golf and lazy rivers, it's an ideal place to spend a weekend but it's also a fantastic spot for a progressive dinner.
Start by self-parking at the JW Marriott and you'll have the $20 self-park fee waived as soon as you dine at any of the JW's restaurants. Then you can start munching and sipping your way through four outstanding restaurants: Primo, Whisper Creek Farms: The Kitchen and Highball & Harvest and Norman's at The Ritz-Carlton.
During our progressive dinner, we started at PRIMO, the JW Marriott's iconic farm-to-table Italian eatery. Known for its unwavering dedication to local farms and its massive kitchen garden, PRIMO has a lovely bar where you can sit to enjoy a glass of wine and your first course, which in our case was the Classic Bruschetta topped with ricotta, tomatoes, pesto and arugula.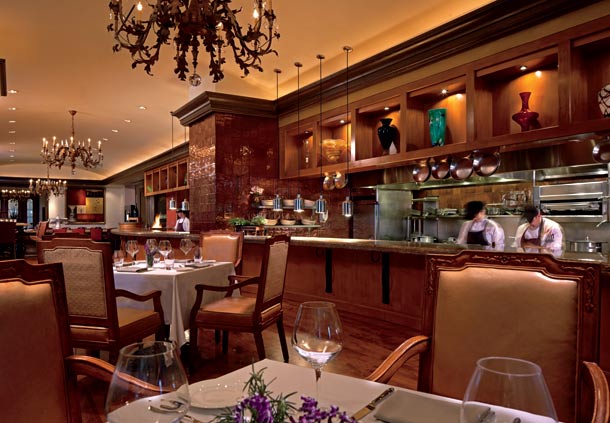 Then we wandered over to Whisper Creek Farm: The Kitchen, the JW Orlando's newest restaurant concept. Drawing it provisions from the expansive onsite Whisper Creek Farm, as well as from local farms, The Kitchen is also one of the first hotel restaurants in the country to house its own microbrewery. We stopped in to enjoy a beer flight of house brews with the smoked ham sandwich. This delightful, handheld dish is topped with a fried egg, avocado, mustard frills and is served on a honey pecan roll.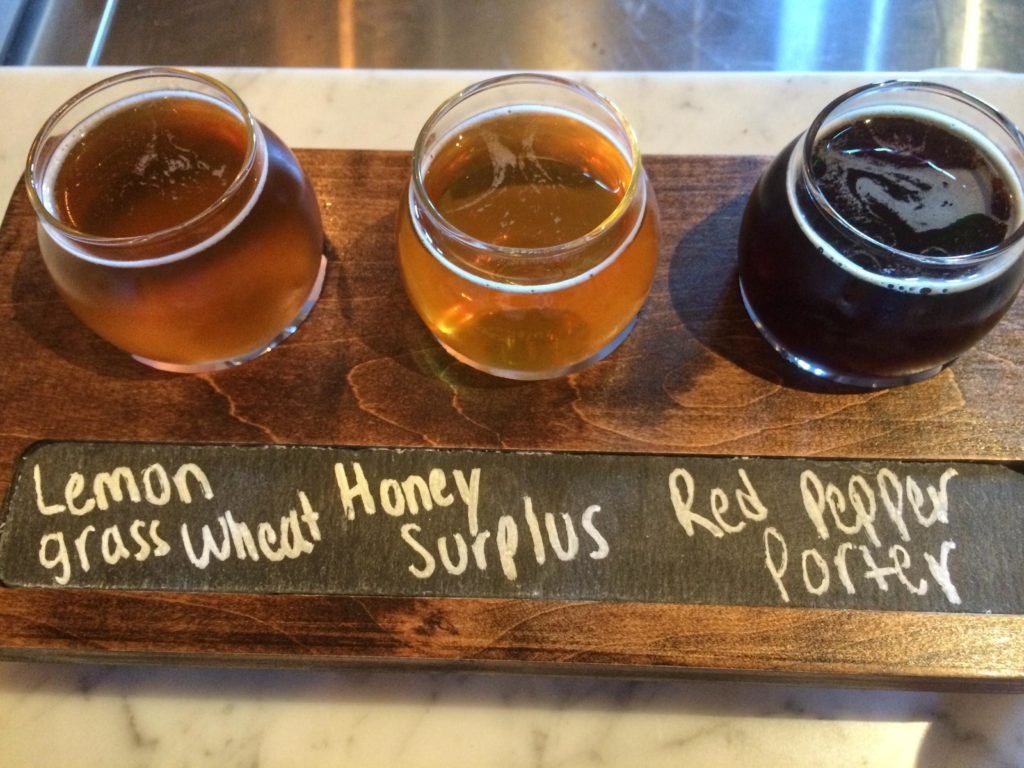 Then it was off to The Ritz-Carlton Orlando. We asked the guys at valet to run us over in a golf cart and they happily obliged. Once inside this luxurious resort, we headed to Highball & Harvest, one of our favorite restaurants in Orlando. Known for its modern southern cuisine and wonderfully crafted cocktails (order the Doc Holiday!!), H&H also features a raw bar and more than a dozen or so wines on cask. We ordered some cocktails and the charcuterie board. Dubbed "Aged n' Cured," it was loaded with cheese, meats, pate and house pickles.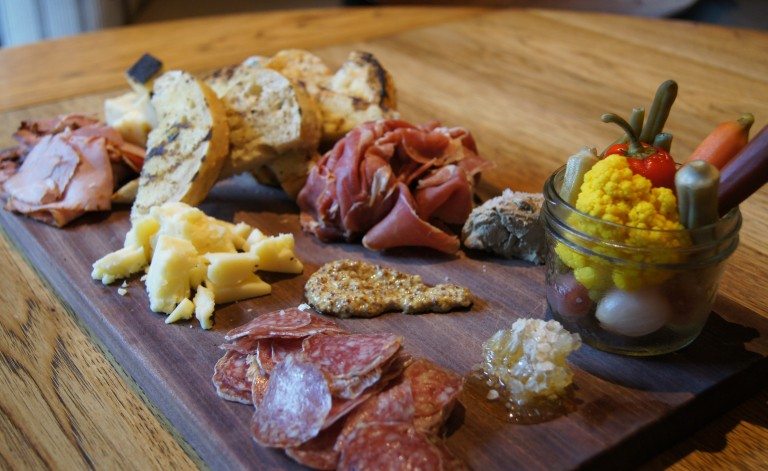 At this point, we were ready to have our sweet tooth satisfied. The toss up was between Norman's and the Ritz-Carlton's Lobby Lounge. The latter had a live musician playing acoustic guitar, so we headed there and sunk our butts into a cushy couch to enjoy the tunes. Serving entrees, salads and shared plates, the Lobby Lounge can be a great stopover for any course in your progressive dinner, but since we were now finishing up our travels, we settled on the S'mores Brownie Sundae, which featured a warm fudge brownie, ice cream, graham cracker crumble, marshmallow sauce and chocolate bacon. Delicious! Then we hailed a golf cart back to the JW Marriott to pick up our car before setting off on I4 back home after a perfect night.
For more information about the dining options at Grande Lakes, visit www.grandelakes.com/Dining.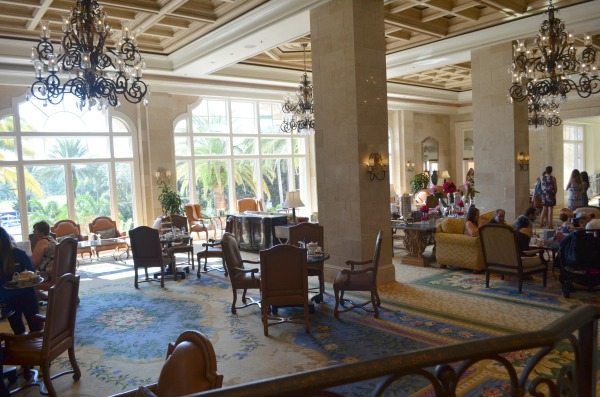 Want more progressive dinner ideas? Check out this list of 9 Places to Have a Progressive Dinner Date Night in Orlando.