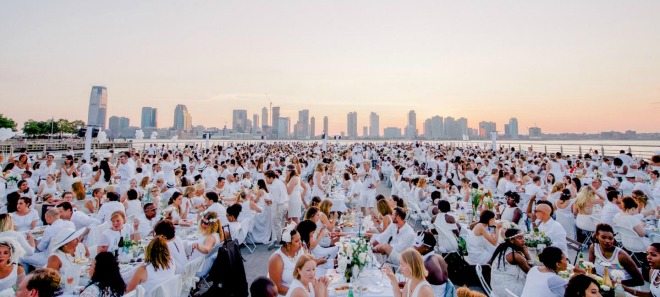 The global sensation, Le Dîner en Blanc, will descend on Orlando on Thursday, October 13, 2016 for the first-ever pop-up epicurean event in the area. Attendees will join the ranks of over 100,000 foodies and cultural enthusiasts around the world who have already embraced this unique experiential 'picnic' event.
This très chic picnic is equal parts mystery tour, pop-up feast and je ne sais quoi! Launched in Paris nearly 30 years ago by François Pasquier and a handful of friends, Dîner en Blanc Paris now attracts over 10,000 people each year. The event has grown into an international epicurean sensation in over 70 cities in more than 25 countries.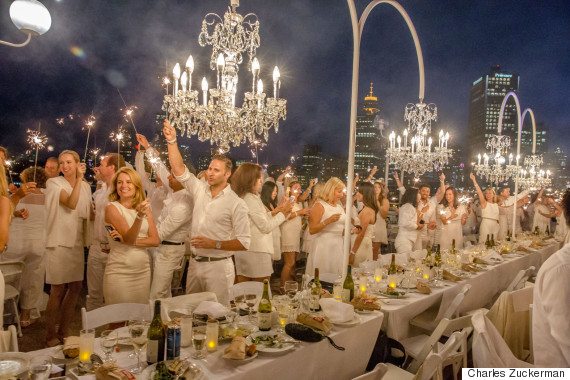 HOW IT WORKS
Guests gather at a secret location for the sole purpose of sharing a gourmet meal with good friends in one of their city's most beautiful locations. Over the course of the evening, guests experience the beauty and value of one their city's public spaces by participating in the unexpected.
To maintain its uniqueness as well as staying true to tradition of Le Dîner en Blanc, guests must observe certain requirements and follow a few key rules:
To participate in this first edition: guests must be invited via the hosts' network or participating partners or get on waiting list via the official website: orlando.dinerenblanc.info/register.
Once confirmed, each guest's participation becomes mandatory, regardless of weather conditions. This is a rain or shine event.
Dress code: elegant and white only. Originality and creativity are encouraged as long as it is stylish and tasteful.
Table setting: all white!
Champagne and/or wine. Beer and hard liquor are prohibited. (As per Orlando, Florida's alcohol laws guests cannot bring their own alcohol. Guests wishing to enjoy some wine or Champagne, must reserve online through the Dîner en Blanc's e- store. However, guests are welcome to bring their own non-alcoholic beverages).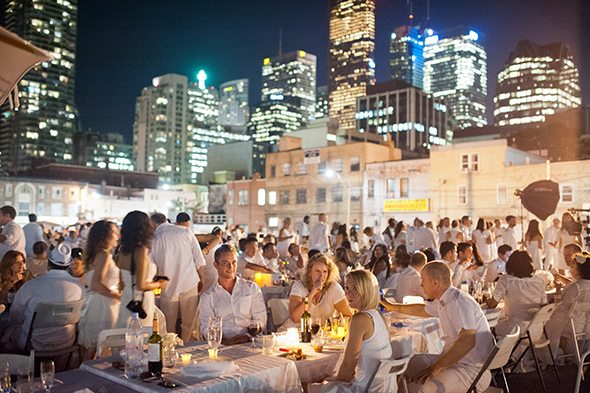 LOCATION
To ensure that the location secret is kept secret until last minute. Guests meet at assigned departure location and are escorted by Dîner en Blanc volunteers. In order to leave the event location as clean as when they arrived, guests are required to leave with all their belongings, leftovers and litter.
Guests must bring:
A table, two (white) chairs, white tablecloth.
A picnic basket comprising fine food and proper stemware and white dinnerware.
An option to pre-order food, which can be picked up at the site, will be available for those who do not wish to pack their own picnic baskets. Guests wishing to do so must reserve online through Le Dîner en Blanc website during the initial ticket registration.
For more information, visit orlando.dinerenblanc.info.
About Dîner en Blanc International
Founded in 2012 and headquartered in Montreal, Canada, Dîner en Blanc International is responsible for developing this secret posh picnic in over 70 cities in more than 25 countries around the world. Each event is headed by passionate local organizers who fell in love with the concept and wanted to bring it to their city, giving this rendezvous a local flair.
About Le Dîner en Blanc – Orlando
Orlando's dream team is made up of the following devoted hosts of JAGA Productions: Tash Johnson of Tash Johnson & Co. Events, Lisa Renee Greenwood, Fabie Reid of Modernique Events & Co., and Christopher A. Abraham. Together, they make J.A.G.A. Productions, also known as Just Another Grand Affair, an event management and consulting company that focuses on the production of large scale grandeur functions in the Central Florida region.
Feature Image: Diner En Blanc NYC; Image credit Diner en Blanc