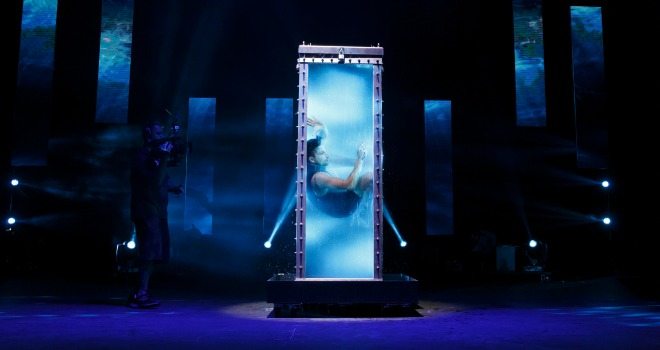 Grand illusion, levitation, mind-reading, disappearance and, for the first time ever in history, a full view water torture escape. This and so much more await during The Illusionists, a mind-blowing showcase of talent from some of the most incredible Illusionists on the planet.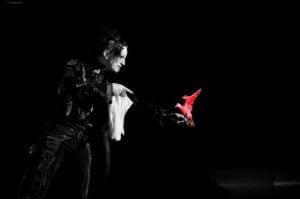 Coming to Orlando's Dr. Phillips Center October 4 through 9, 2016, The Illusionists – Live From Broadway has shattered box office records across the globe and dazzled audiences of all ages with its collection of jaw-dropping acts and sophisticated magic.
Both outrageous and astonishing, this non-stop show is packed with thrills and wows from a group of world-class performers who take their cue from the showmanship of the great illusionists of the past – such as Harry Houdini – and pair it with a new and updated contemporary aesthetic.
.
PERFORMERS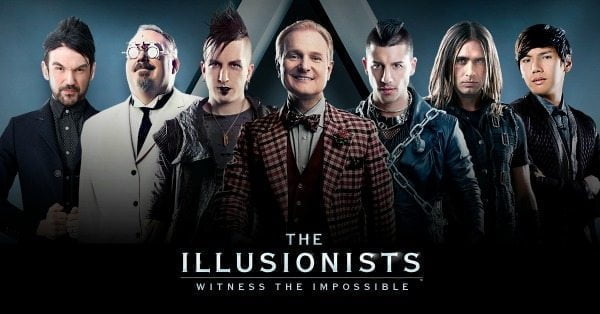 Collectively, these performers have been seen by millions of people around the world and this production showcases their incredible talents together on stage for the very first time.
The Anti-Conjuror
AKA: Dan Sperry
Specialty – Shock Illusions
The Inventor
AKA: Kevin James
Specialty – Magic Innovation
The Weapon Master
AKA: Ben Blaque
The Deductionist
AKA: Colin Cloud
The Futurist
AKA: Adam Trent
Specialty – Technology Illusions
The Trickster
AKA: Jeff Hobson
Specialty – Comedy Magic
The Escapologist
AKA: Andrew Basso
Specialty – Death Defying Acts
The Manipulator
AKA: Yu Ho-Jin
Specialty – Manipulator Of Mystery And Wonder
The Grand Illusionist
AKA: Darcy Oake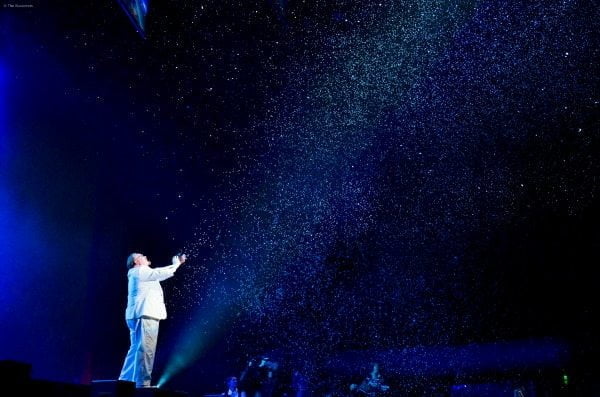 TICKETS
Tuesday-Sunday, October 4-9, 2016
Tickets start at $30.75
Purchase here.
REVIEWS
"A high-tech magic extravaganza"
The New York Times
"Jaw-dropping"
New York Daily News
"Awesome! A solid ten"
NY1
"Houdini times seven"
The Wrap
"It's deliciously, self-knowingly over the top and brain-bendingly spectacular – genuinely satisfying family entertainment that should not be missed."
Daily Telegraph, Sydney
"Incredible, astounding, amusing, mystifying, perplexing, and challenging – all in all this is a magical, mystery tour de force. Be prepared to be amazed!"
Australian Stage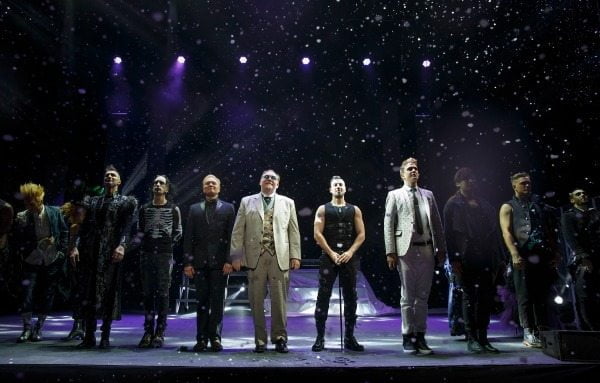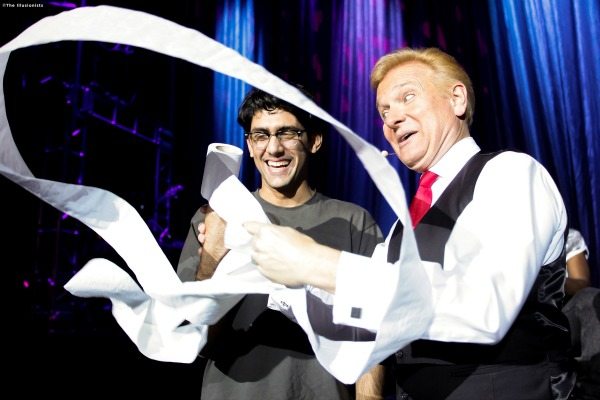 DISCLOSURE
We were compensated to write this post…
and
We are committed to providing you with valuable content that informs and inspires you…
and
We are clear that all of our content, including content from our advertisers, gives value to our readers.
Our commitment as a for-profit website is to marry total transparency with useful, high-quality, local content.  If you ever feel like we fall short in that commitment, please let us know.