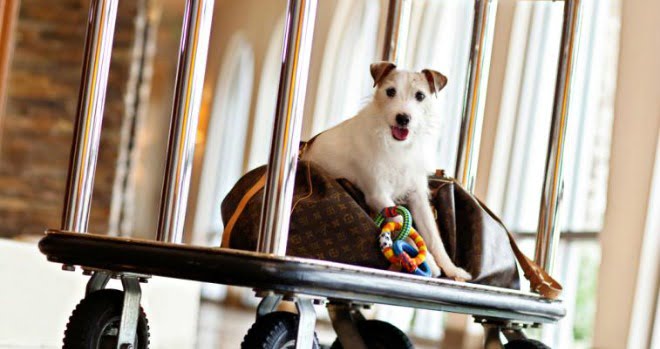 By Erica Thomas
There is nothing quite like being greeted at the door by your four-legged friend with their tail wagging behind them. The bond between a human and their dog is unlike any other. So the next time you decide to hit the road on an overnight trip, why not bring your furbaby along with you? Roll down the windows and drive to one of these 11 pet friendly places couples can enjoy with their furry companion.
Omni Orlando Resort at Championsgate – Orlando
1500 Masters Boulevard, Championsgate, FL 33896
407-390-6664
Staying close to home decreases travel time and increases relaxation time. Right in our backyard is Omni Orlando Resort at Championsgate, which allows guests to bring their beloved pets along for some R&R. There's more than enough green space for your pet to roam around, on a leash of course. Pets under 50 pounds are allowed in the second floor rooms of the main resort building. Guests will be charged a non-refundable cleaning fee of $175 per stay. Several packages are offered to enrich your vacation for a great price. Pricing starts around $230/night before taxes and fees. Click here for reservations.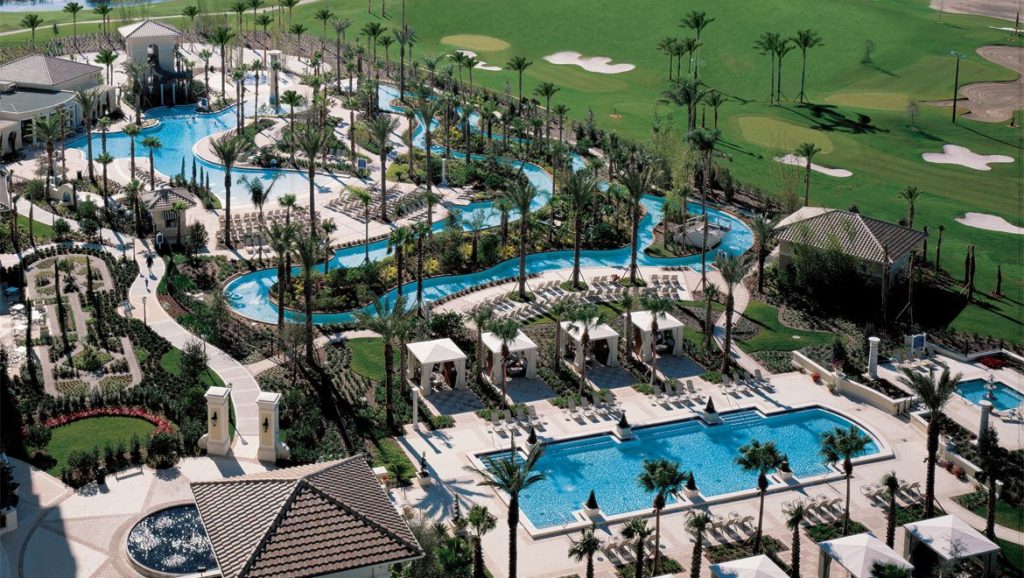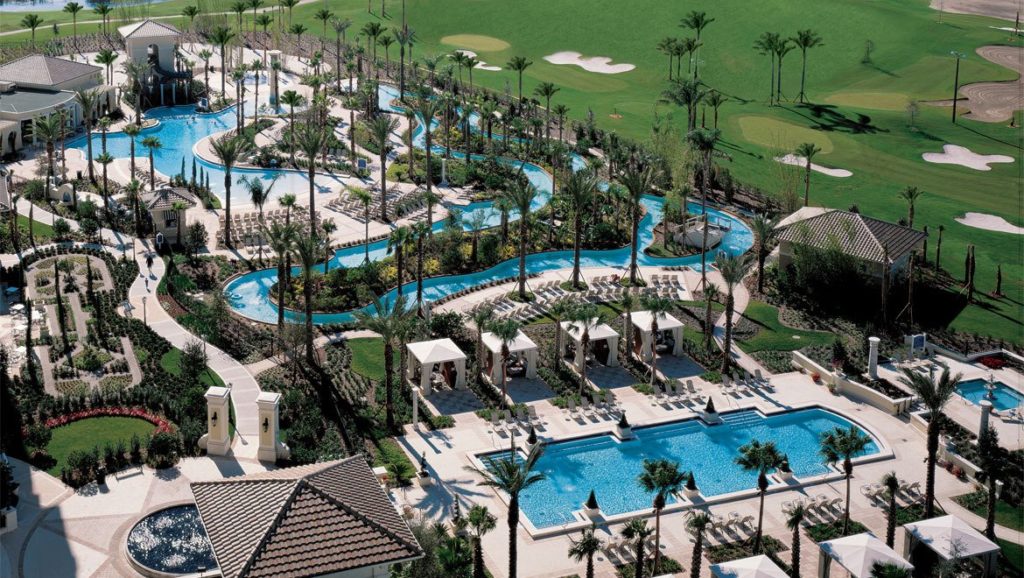 Omni Amelia Island Plantation Resort – Amelia Island
39 Beach Lagoon Road, Amelia Island, FL 32034
904-261-6161
Located on Florida's beautiful east coast, Omni Amelia Island Plantation Resort has so much to offer for pet owners. There are miles of sandy beaches to play fetch or take a swim. You and Fido can venture along hiking trails while inhaling the fresh sea air. A maximum of 2 pets under 50 pounds are allowed in the first floor rooms. A $100 non-refundable cleaning fee will be added during checkout. As with most Omni Hotels, there are plenty of special packages to choose from starting at $145/night (before taxes and fees) to enhance your accommodations.

Anchor Inn Bed and Breakfast – New Smyrna Beach
312 Washington St, New Smyrna Beach, FL 32168
888-655-2025
Nestled just off the Indian River shore in New Smyrna Beach, sits Anchor Inn Bed and Breakfast. This six-bedroom inn offers two rooms for pet lovers, the Butterfly and Ocean Breeze rooms. Both rooms open onto a wood deck where your pooch will enjoy relaxing by your side. There is no limit on size for dogs but there is a 15% fee per night added. Rates for these rooms begin at $130/night. There are plenty of activities and festivals happening in this area every month so be sure to plan ahead.
The pet policy is not listed on the website but was detailed by staff after inquiring.
Reservations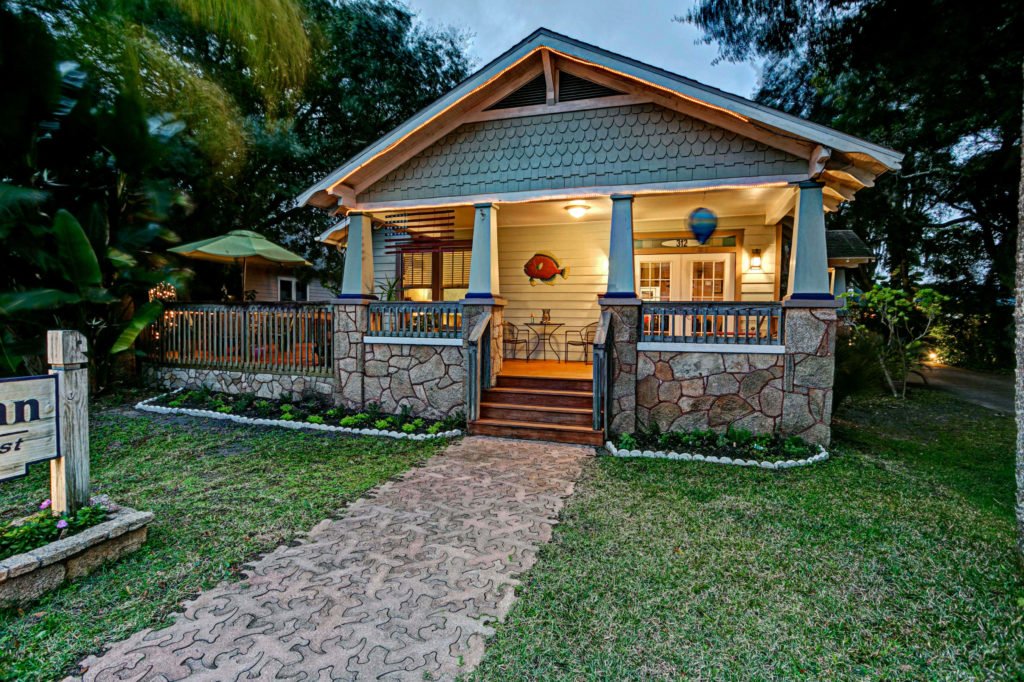 Kimpton Tideline Ocean Resort and Spa – Palm Beach
2842 South Ocean Blvd, Palm Beach, FL 33480
855-523-5455
Kimpton Tideline Ocean Resort and Spa specializes in making your furry family member feel welcomed. Kimpton Hotels encourage you to bring your pet along at no extra charge no matter their size, weight, or breed. The Tideline is situated directly on the sandy beach and offers extra amenities free of charge such as supplying a yoga mat in every room, 24 hour fitness center, public bikes for guests to cruise around, and hosted wine hour where pets are encouraged to join the party. As if that weren't enough, your pet will be greeted with a plush pet-bed, food, water, bowls, and mats. Concierge will gladly assist you in finding pet-friendly restaurants and parks.
Room rates for the Tideline vary depending on the day and time of year you choose to stay. Check the reservation link for pricing and availability.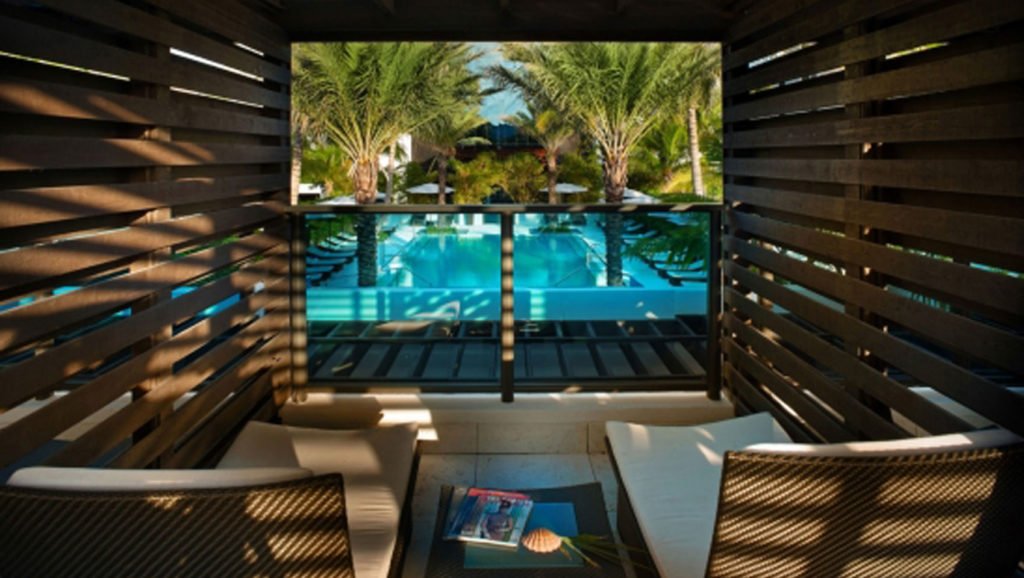 Costa d'Este Beach Resort and Spa – Vero Beach
3244 Ocean Dr, Vero Beach, FL 32963
877-562-9919
Unearth this beautiful beach abode, Costa d'Este Beach Resort and Spa, where all pups are welcome. You will find a free, open-air dog park and convenient grassy area for pets, plus welcome treats, pet beds and bowls, directory of services, and doggie bags are all provided at this pet-lovers paradise. Dining with your pet is also encouraged on the Bamboo Patio. There is a limit of 2 dogs allowed per pet room and pets are required to remain on a leash at all times. This hotel, owned by part-time Vero Beach residents Emilio and Gloria Estefan, offers several different specials including Florida Resident packages. The Florida Resident package starts at $216/night.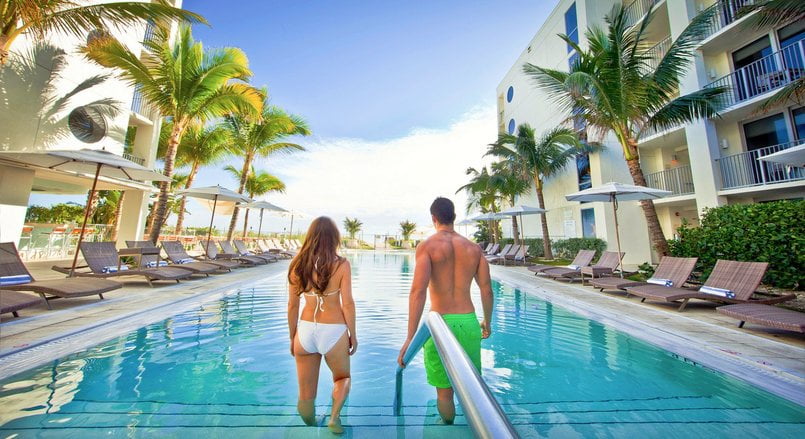 House of Sea and Sun – St. Augustine
2 B Street, St. Augustine, FL 32080
904-461-1716
Spend time with man's best friend in the nation's oldest city, St. Augustine. The House of Sea and Sun is one of the only B&Bs to offer stays for well-mannered pets without any pet fees or clean up fees. This B&B has a front row seat to the sparkling, sandy beaches St. Augustine has to offer and was rated Fido's Favorite by BringFido.com. A Romance Package and a Military Discount pacakge are available. Expect hospitality that will make you feel as if you were at home. Nightly rates vary upon the room and day of the week.
Pet Information and Reservations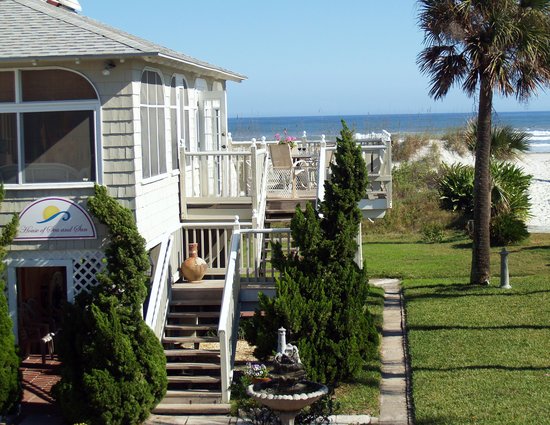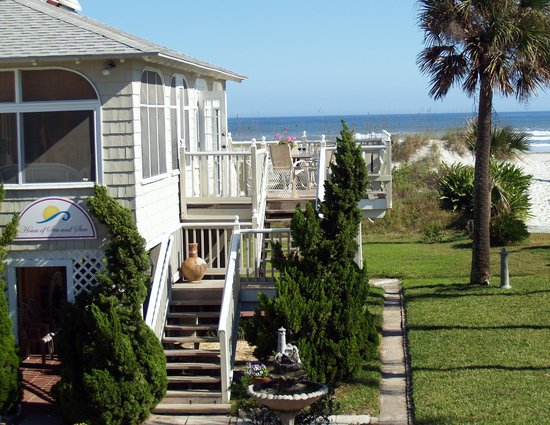 The Galloway House – Savannah, GA
107 E. 35th Street, Savannah, GA 31401
912-658-4419
Grab your loyal companion and head out to the brick-paved streets of Savannah. After a day of adventure in this dog friendly city, head to The Galloway House to relax and unwind. This historic home is divided into 4 apartments and welcomes doggies with open arms. There are no size restrictions on pooches but no more than 2 dogs are allowed in an apartment. There is a $50 cleaning fee per stay. Dogs must always be leashed when outside of the apartment. Apartment rates start at $129 per night.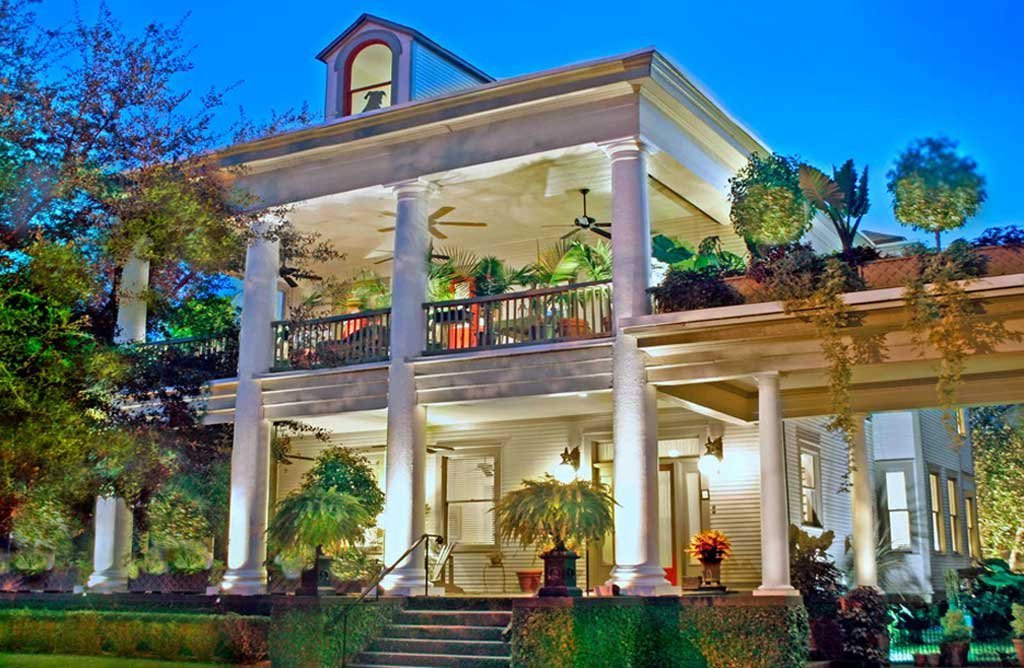 Dahlonega Spa and Resort – Dahlonega, GA
400 Blueberry Hill, Dahlonega, GA 30533
866-345-4900
Pack your bags and head to Dahlonega Spa Resort where you can immerse yourself in the Blue Ridge Mountains. Staff gladly accepts pets in the cabins at the resort with a $25 fee and signed waiver. The Resort has 72 acres of open meadows, woods, and walking trails to give you and your furry companion plenty of enjoyable outdoor space. The onsite restaurant serves healthy, locally sourced meals. Since the resort is all about relaxation and rejuvenation, you will not find televisions or telephones in the rooms. Free WiFi is available throughout the property. There are vineyards, hiking, biking, and festivals to enjoy.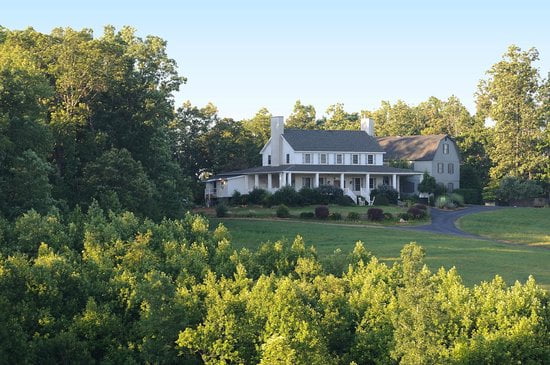 Asheville, NC
You would be hard pressed to find a more pet-friendly town than Asheville, North Carolina. With its nature, art, music, and culinary scenes flourising, you and your pooch will have a plethora of activities to engage in during your stay. Check out these three dog-loving abodes located in Asheville:
1900 Inn on Montford
296 Montford Ave, Asheville, NC 28801
800-254-9569
This quaint Bed and Breakfast opens its arms to four-legged friends in its Griffin Cottage, which houses 3 secluded suites; The Cloisters, which are $535/night, and the Rossetti, which is $387.50/night. Each of these rooms has an enclosed private garden for guests to enjoy. Guests receive a 3-course breakfast in the morning and can enjoy a social hour in the evening, which features live music on Saturday nights.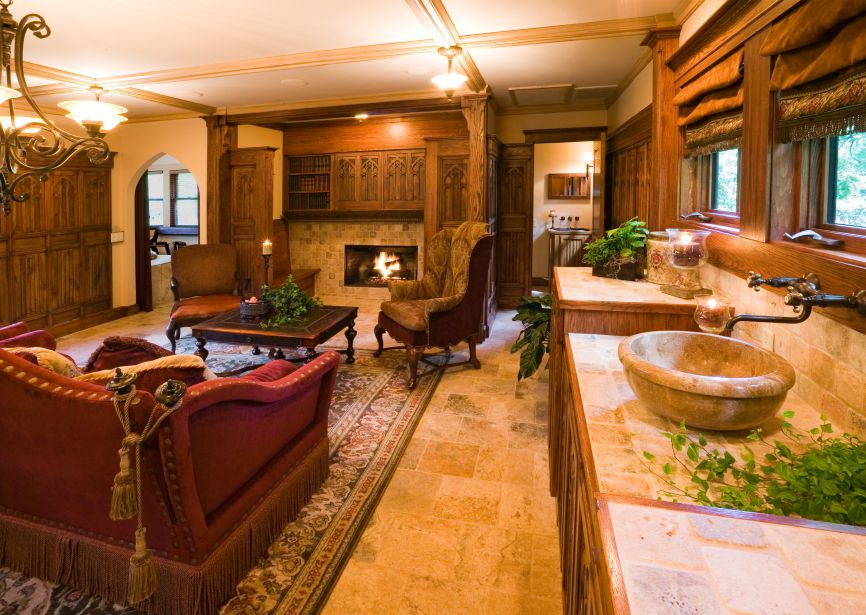 Grove Park Inn
290 Macon Avenue, Asheville, NC 28804
800-438-5800
The Grove Park Inn is a one-of-a-kind hotel with breathtaking scenery. You can sit on the large porch at the main entry level or take a walk down the rock-lined stairs to an extensive open grassy area. The Inn allows 2 dogs up to 60 pounds. There will be a cleaning charge of $150 per stay added to the reservation. Pet rooms are premium rooms located in the Vanderbilt Wing on the second and third floors. Peruse the many special packages offered at the link below.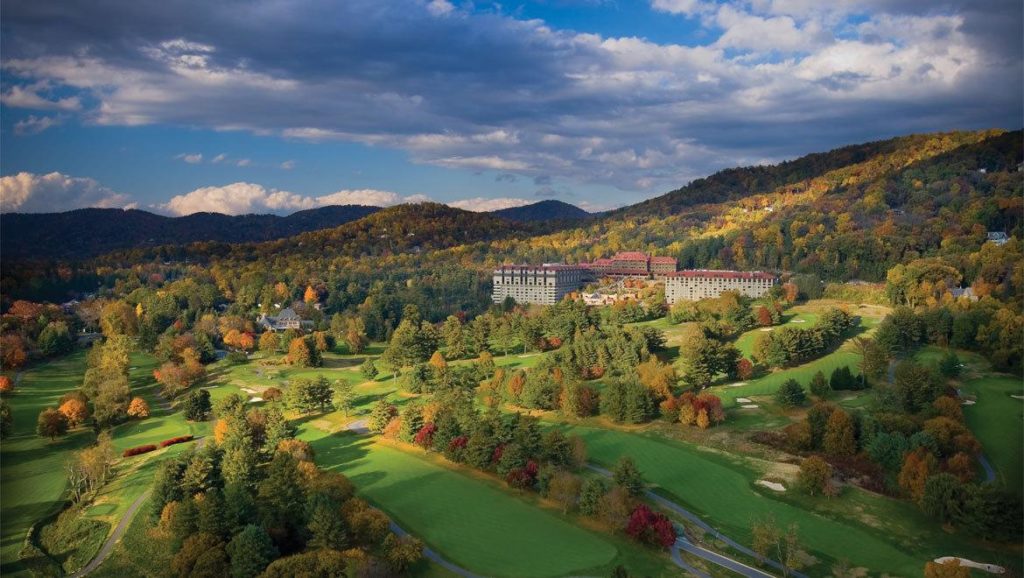 Aloft Asheville Downtown
51 Biltmore Ave, Asheville, NC 28801
866-716-8143
Situated in the middle of the downtown action is Aloft Asheville Downtown. This modern hotel is the perfect fit for the tech-savvy dog owner. Aloft never charges a pet fee and offers a bed with food and water bowls, doggie goody bag and rooftop dog walk. There is also a dog park 3 miles away that is open during daylight hours. Room rates start at $341/night.
PHOTO CREDITS
Championsgate image is from their website
worldtennistravel.com
Anchor B&B
visitflorida.com
jetsetpets.com
House of Sea and Sun image via TripAdvisor
The Galloway House image via TripAdvisor
Dahlonega Spa Resort imagevia TripAdvisor
1900 Inn on Montford
Grove Park Inn
Aloft Asheville Downtown image via TripAdvisor