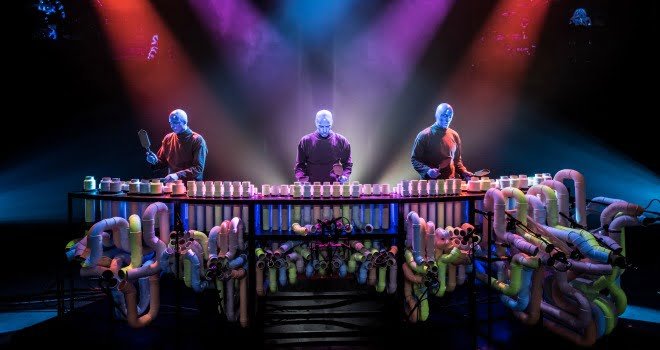 Celebrating nearly ten years in Orlando and 25 years around the world, Blue Man Group is a live entertainment experience like no other. Performing in over 20 countries and seen by more than 35 million people worldwide since 1991, the show continually astounds and delights with new music, fresh stories, custom instruments and state-of-the-art technology.
We've been to see Blue Man Group at Universal Orlando a few times and we still struggle to explain to friends what exactly Blue Man Group is. But here's my best shot: Blue Man Group is a zany, hilarious and thrilling blend of music, colorful visuals and bizarre antics. But most of all, it's just so much fun!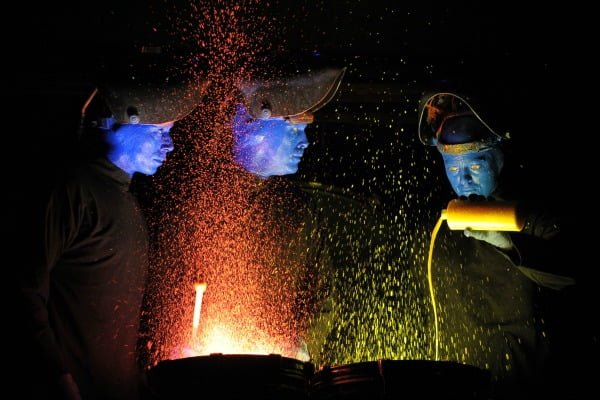 Tickets to Blue Man Group start at $49.99 for Florida residents plus there are loads of special offers that will have you saving money.
For a splurge, consider the newly launched VIP package, which gives guests an unforgettable opportunity to go behind-the-scenes to explore backstage areas and inner-workings that are usually off limits to us regular folk.
VIP guests learn interesting insights about the history of the Blue Man Group and get access to a collection of rarely seen photographs and company artifacts. They also get to experience a few hands-on experiences, such as the chance to play a Blue Man instrument and check out the highly classified Blue Man make-up.
DETAILS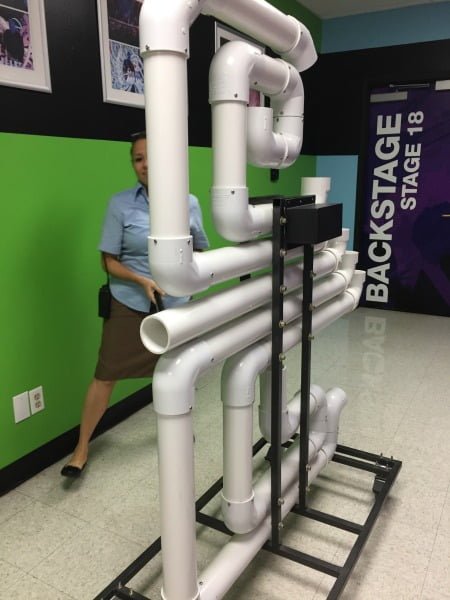 The Blue Man Group at Universal Orlando Resort VIP Experience includes:
Access one hour before and about thirty minutes after the show
An exclusive behind-the-scenes pre-show tour
A glimpse of Blue Man Group history and artifacts
The opportunity to play a Blue Man Group instrument
The chance to try on the band's fluorescent makeup
Some of the best seats in the theater for the Blue Man Group performance
Complimentary souvenir program, VIP lanyard, popcorn and soda
Private meet-and-greet with a Blue Man after the show
A free download of "Creature Feature" off of Blue Man Group's latest album THREE
The Blue Man Group VIP Experience is available for all performances. Participating guests must check-in one-hour prior to show time and will be greeted by a VIP tour guide.
Tickets are $199 (plus tax) for adults, $149 for children ages 3-9. Yes, that's pretty pricey but for those who've been to Blue Man before and would delight in an exclusive, interactive, behind-the-scenes experience, consider spending the dough.
For tickets and more information, visit universalorlando.com/blueman or call 407.BLUE.MAN.