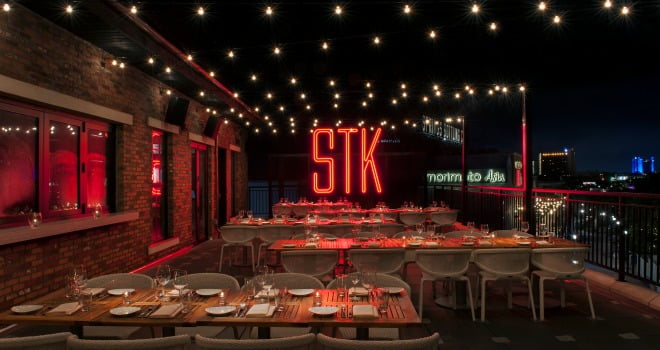 Last Saturday we headed out to Disney Springs, waded through the crowds, and arrived at a date night oasis: STK Orlando. One of many new restaurants to open in 2016 at this newly redesigned dining and entertainment hub, STK is truly in a class of its own. A chic modern steakhouse with a sleek veneer, it feels far more like a hip and stylish hangout than a highbrow, stuffy steakhouse. The DJ music, the drinks, the steaks, the desserts! We loved it all!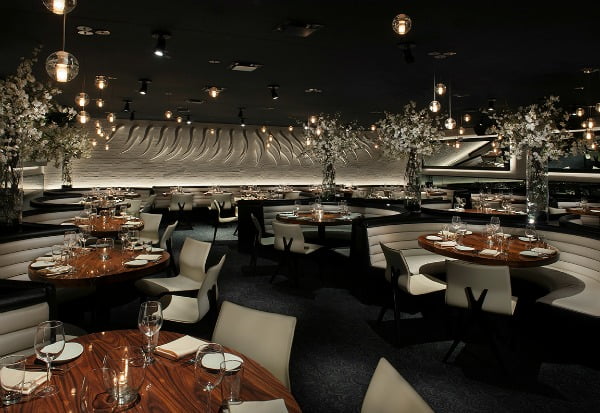 STK is your go-to destination for a date night out in Disney Springs. Beyond two floors of beautifully designed dining rooms, this restaurant also features a stunning outdoor patio and fire pit area that transforms into the area's hottest nightlife scene as the sun sets. Add delicious cocktails and a live DJ playing top dance hits and jaw-dropping remixes of bygone favorites and you'll be letting loose under the stars in no time.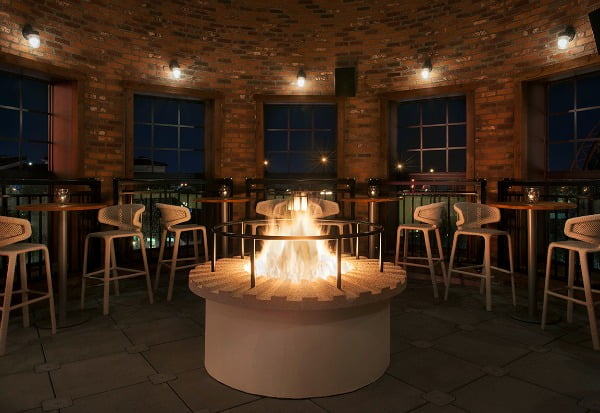 Feast on steaks and market fresh entrees all within a space that blends steakhouse with cocktail lounge. Combine a date night dinner with the chance to dust off your best dance moves! You can have it all at STK Orlando.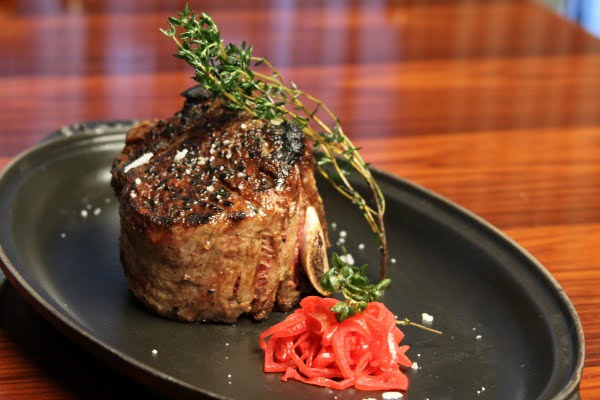 SAVE $25 AT STK
For a limited time, get $25 off dinner at STK Orlando. Call 407-917-7440 to book and simply reference the code "DATE NIGHT." Servers will automatically deduct $25 from your bill.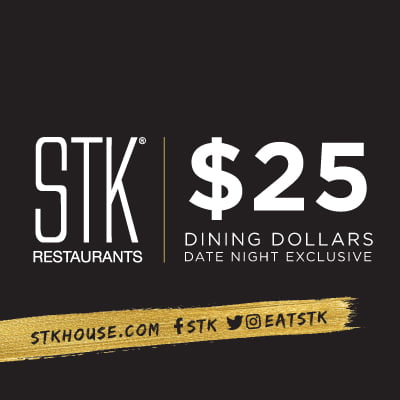 TERMS & CONDITIONS
Must make a reservation, in advance, referencing the code "DATE NIGHT." Cannot be combined with other offers or promotions. Offer valid at STK Orlando on reservations for groups of two or more through February 1st, 2017.
One Dining Credit may be used per reservation. Dining Credit does not carry a balance. Blackout dates apply. Not valid on holidays and 11/21/16 through 11/27/16 and 12/19/16 through 1/2/17. Other restrictions may apply.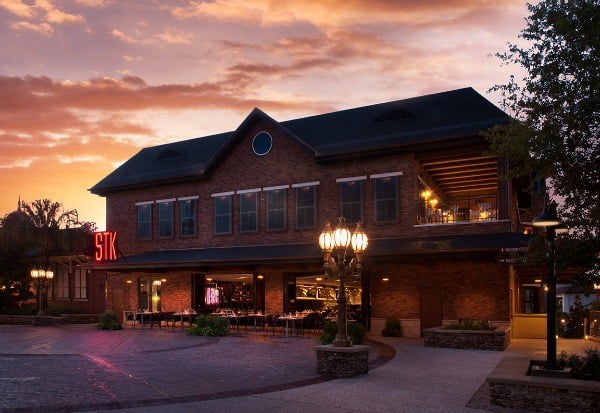 DISCLOSURE
We were compensated to write this post…
and
We are committed to providing you with valuable content that informs and inspires you…
and
We are clear that all of our content, including our sponsored content, gives value to our readers.
Our commitment as a for-profit website is to marry total transparency with superior, locally-created content. If you ever feel we fall short in that commitment, please let us know.