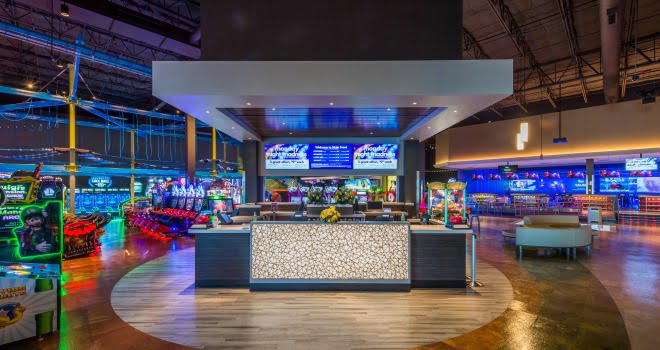 Main Event Entertainment is here and it's time for everyone to Head for FUN! Its first Florida-based location officially opened its doors last week at Pointe Orlando. This 45,000 square-foot entertainment complex, featuring state-of-the-art bowling, innovative American fare and handcrafted cocktails, couldn't be more perfect for date night.
The Games Gallery
Inside this mecca of merriment, you'll find over 100 virtual and interactive games, including Skee Ball, motorcycle racing, air hockey, Fruit Ninja, Monopoly, and a crazy fun giant Pac Man game. You can earn points – and cool prizes – on many games inside the Games Gallery.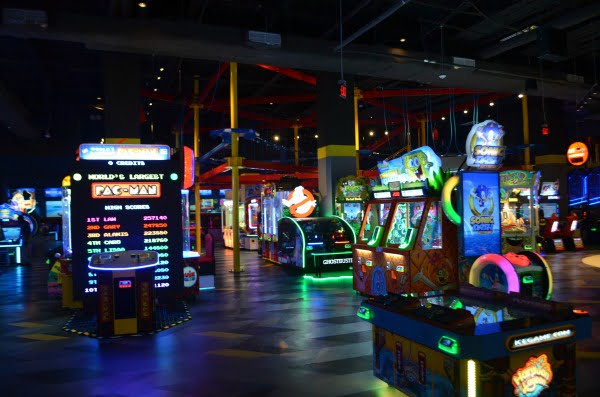 Bowling
This is not your average bowling experience. Bowling at Main Event features a state-of-the-art electronic scoring system, surround entertainment system, music videos on HD screens and black and ambient lighting that create a party vibe. They've even got lane bumpers if you need them (no judgment here!).
Every lane also has its own seating area where you can eat, drink, relax or just sit back and enjoy the action.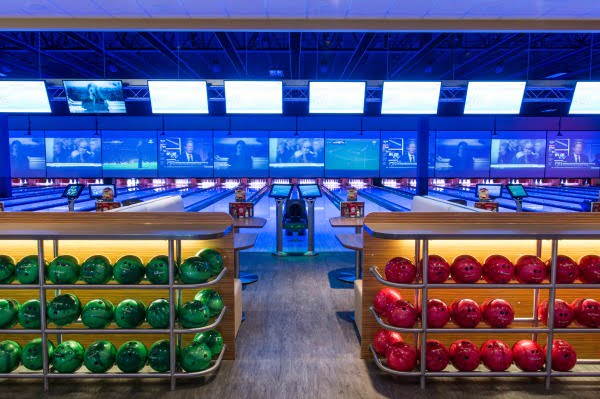 Gravity Ropes Course
Those looking for an adrenaline rush will want to try to the Gravity Ropes Course. Participants
hook into a zip line and traverse a series of rope bridges, tight topes and planks designed to test their skill, agility and precision while suspended high above the Games Gallery.
V Play Virtual Reality
The first ever free-roam, multi-player virtual reality game is here. The digital and real world mesh seamlessly together to transport you inside the virtual like never before. When you move, the game moves with you. It's pure immersive mayhem featuring state-of-the-art wireless technology and motion tracking. Pit yourself against rebels as you and your team race to restore order before the clock runs out.
Billiards
Pool players will love the swanky billiards area complete with three top-of-the-line tables and full bar/food service. You'll find classic Shuffleboard, too.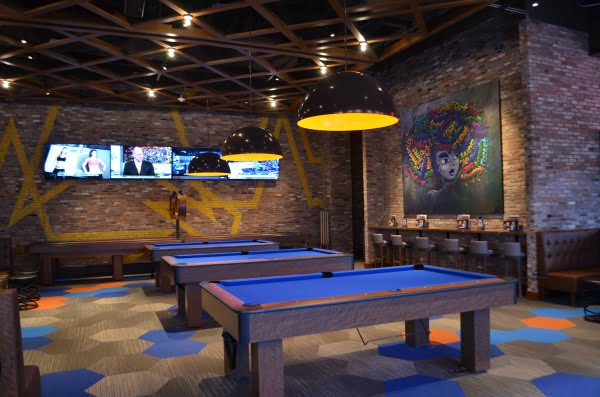 Chef-Inspired Dining and Craft Cocktails
Beyond all the fun and games, this dining and entertainment destination features a terrific culinary experience with innovative American fare and handcrafted cocktails. From delicious snacks to your favorite pub grub, to oven-baked artisan pizza, to the full-service American grill, there's something for everyone.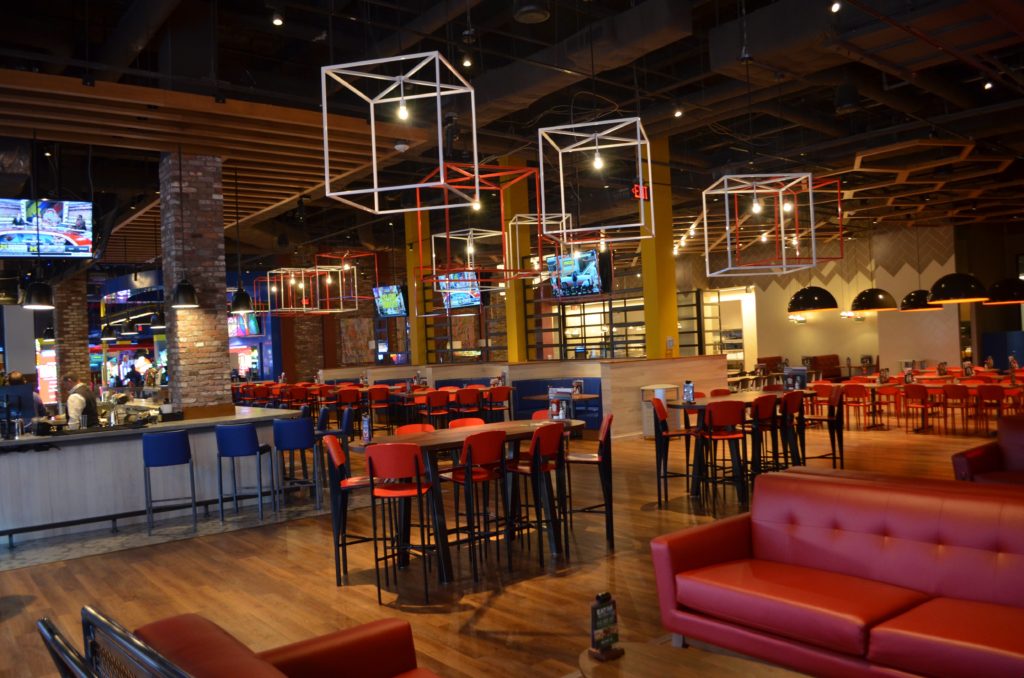 Monday Night Madness
Choose from three super specials for just $9.95 each: All-you-can-play activities, unlimited video game play, or get $20 FUNcard good for food and fun.
More Details
Want to laugh, channel your inner child and let lose on date night? Main Event is for you!
For more information, visit www.mainevent.com/locations/orlando-fl and follow Main Event on Facebook, Instagram or Twitter, with the hashtag #EatBowlPlay
– DISCLOSURE –
We were compensated to write this post…
and
We are committed to providing you with valuable content that informs and inspires you…
and
We are clear that all of our content, including our sponsored content, gives value to our readers.
Our commitment as a for-profit website is to marry total transparency with superior, locally-created content. If you ever feel we fall short in that commitment, please let us know.