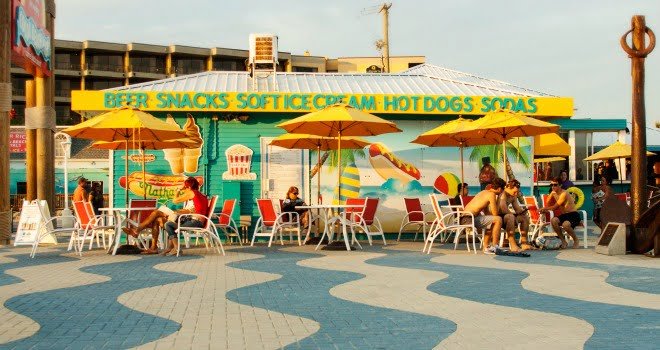 Pedestrian space travel may not be possible yet, but a visit to Florida's Space Coast is the next best thing. Less than a one-hour drive from Orlando, a variety of space and beach-themed experiences await couples wanting to spend the day doing something a little out of the ordinary. We've put together an itinerary highlighting the best of the Space Coast for a space-themed date day to remember.
1. Spend the afternoon at the Kennedy Space Center Visitor Complex
Start your day bright and early at The Kennedy Space Center (KSC). The KSC is a hub for exploration and NASA knowledge well worth the price of admission. During your visit, you'll take a tour of KSC by bus, see the Vehicle Assembly Building (VAB), learn how rockets are transported to the launch pad, experience blast-off in the shuttle launch simulator, walk amongst rockets, see the Space Shuttle Atlantis up close, watch mind-boggling IMAX films, and meet an astronaut.
First time visitors will definitely be in awe of the sheer amount of exhibits and information, which are so extensive it's difficult to see everything within operating hours. Plan to arrive right when the complex opens at 9am so you don't miss anything.

2. Visit the Cocoa Beach Pier
After you've absorbed all the space knowledge you can handle, take a short 30-minute drive to the Cocoa Beach Pier. Located on Meade Avenue in Cocoa Beach, the pier is an iconic landmark home to a number of bars, restaurants, and shops. Plan to arrive just before sunset for gorgeous views; the East coast sunsets are definitely photo-worthy. Beach-y cocktail in hand, fix your eyes on the ocean to watch dozens of surfers, or drift your gaze skyward.
The pier is an ideal spot to refuel before heading back to Orlando. Pelican's Bar & Grill is a great indoor option with floor to ceiling windows, offering a beautiful panoramic view of the ocean. The menu is extensive and includes many seafood favorites, such as the lobster roll served on a toasted, buttery bun, and spicy shrimp tacos. The beer-battered fries are out of this world!
If you haven't visited the pier in a while, you'll want to check out the recent renovations. With the addition of a new sign, updated storefronts, and revamped restaurant menus, the pier is more welcoming than ever. While planning your visit, check the rocket launch schedule. The pier offers one of the best vantage points for watching a rocket launch.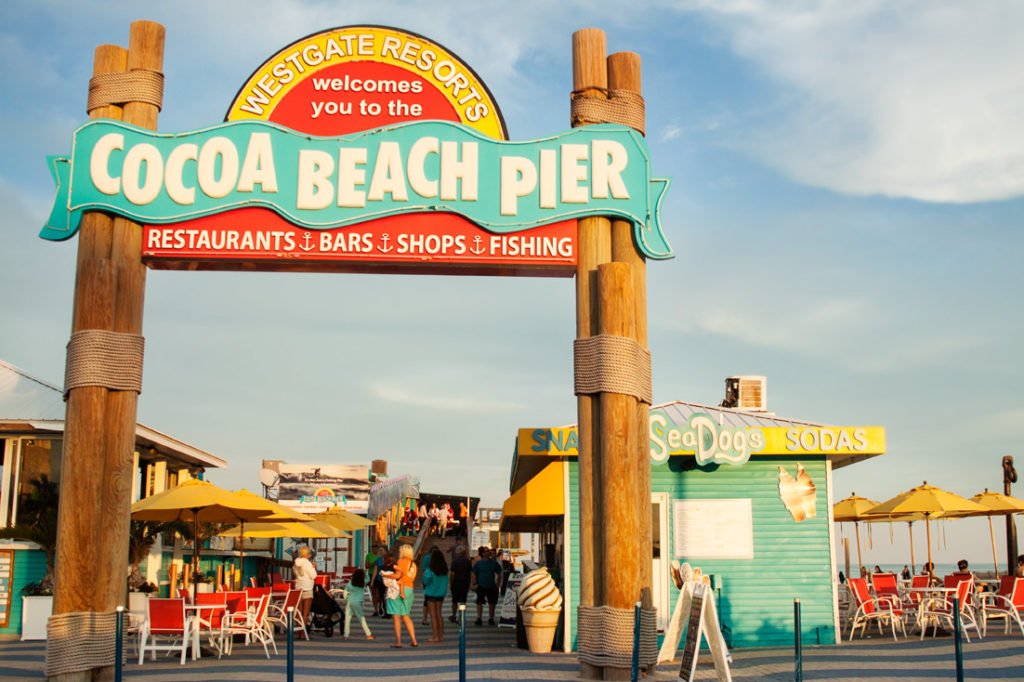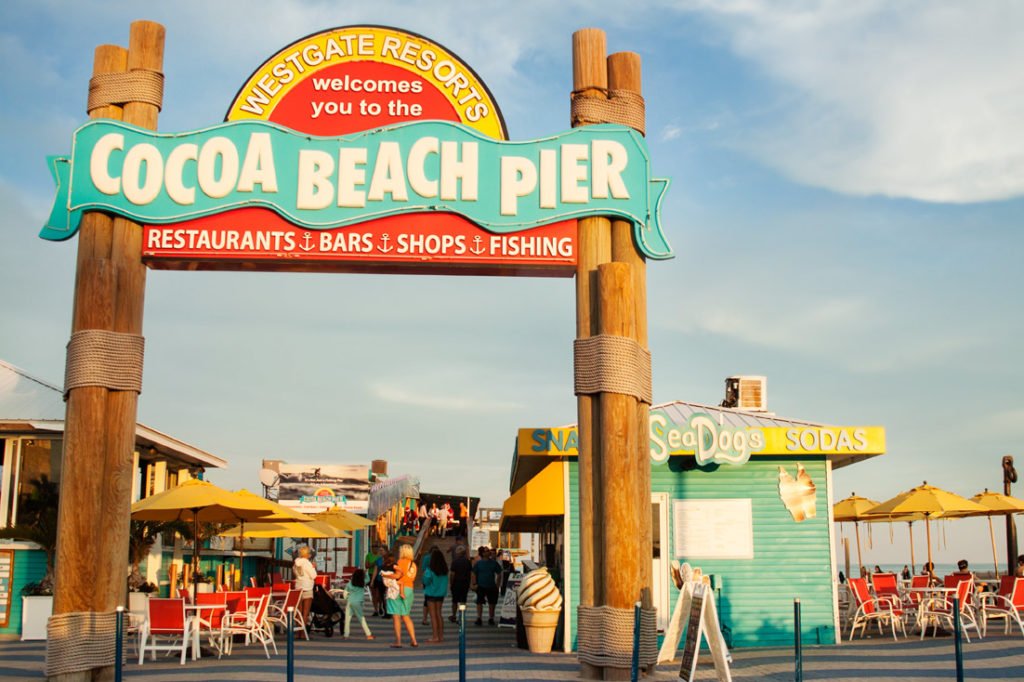 3. Watch a rocket launch
After a day spent at the KSC, everything will certainly come full circle as you watch a rocket launch in real time. Although you may be able to spot a launch from your backyard in Orlando, making the trek to the space coast for a nighttime launch is a must-do.
When it comes to choosing a viewing venue, the Cocoa Beach Pier offers a clear view. The beach also offers great rocket launch views year-round. Pack a blanket, pick a spot in the sand, and snuggle with your date as you marvel at the sky. A full list of launch viewing venues can be found here.
While witnessing a rocket launch, it's hard not to imagine the many astronauts who once launched into space from Cape Canaveral. It all combines for a memorable and somewhat surreal experience that every Floridian should have at least once.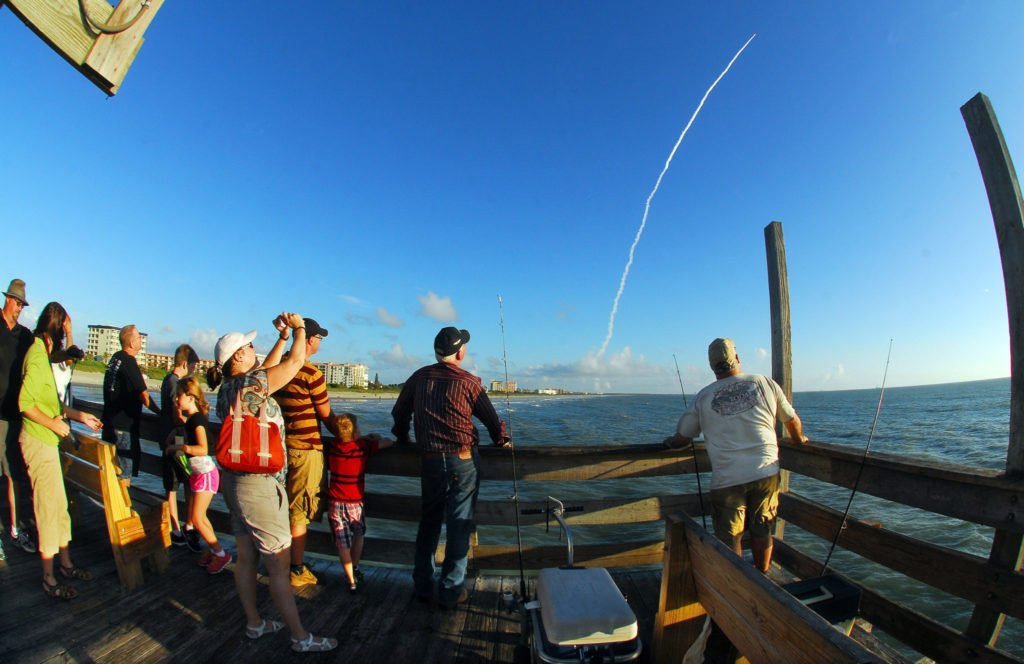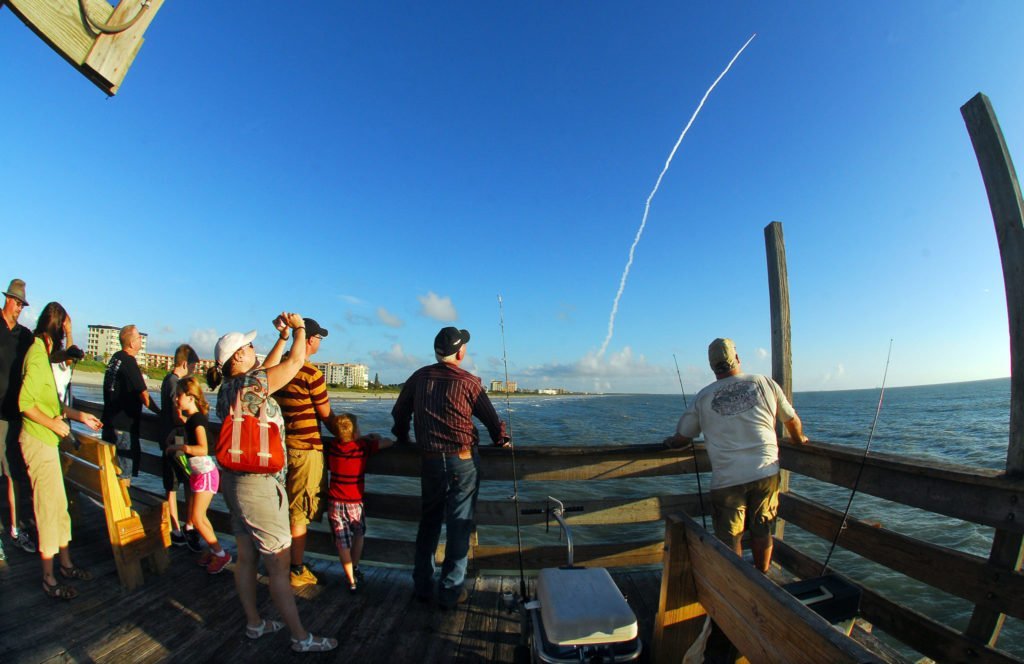 4. Go Bioluminescent kayaking under the stars
If you're unable to catch a rocket launch, an evening spent bioluminescent kayaking is an equally illuminating experience. This leisurely, 2-hour guided tour launches in the evening, when the water is aglow with bioluminescent organisms. Placing your hand or paddle in the water will instantly create a blue glow around you.
While the bioluminescent organisms are fascinating, the tour also offers incredible views of the night sky. Watch for passing meteors or a view of the Milky Way, or simply drift along with the current while enjoying the stars. Tours are offered almost every month of the year, but June-October is best for bioluminescence.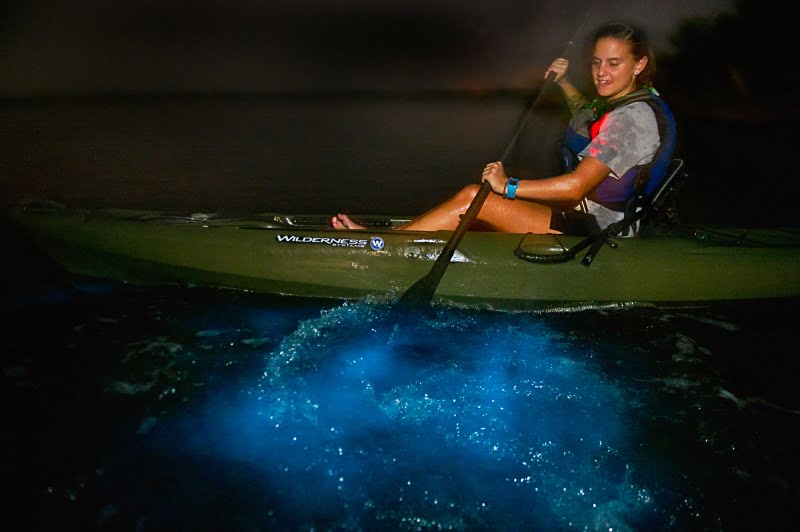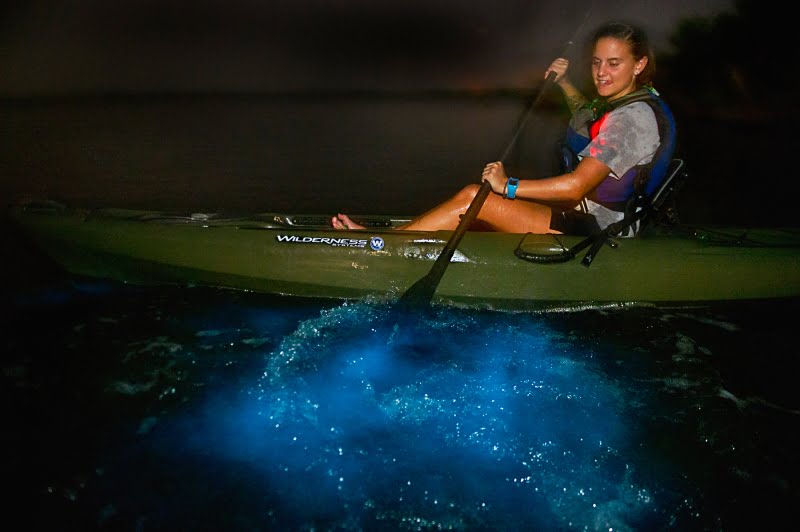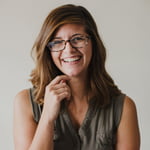 About the Author/Photographer:
Stephanie Patterson is the managing editor of Orlando Date Night Guide. She's a talented professional food and travel photographer and writer with a passion for creativity, the beach and great eats. When she's not taking photos or writing, you can find her exploring the state for her Florida travel blog, Travel Taste Click. Find her online at www.spattersonphotography.com and www.traveltasteclick.com.