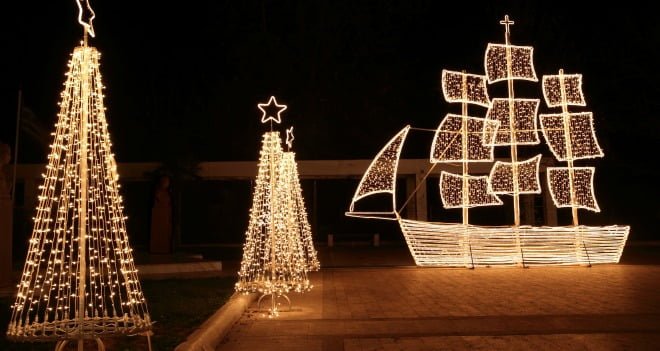 There's something special about a small town during Christmas, and New Smyrna Beach is no exception. Below we have rounded up five reasons to come celebrate the holidays in New Smyrna. So grab a cup of hot chocolate and start planning your holiday visit to the beach!
Light Up Flagler, December 2
With the twinkle of Christmas lights aglow in whimsical store fronts and a sweet ocean breeze wafting by, Flagler Avenue is simply magical during the holidays. On Friday, December 2 Flagler Ave will be bustling with carolers, entertainers and tastings as businesses light up their store fronts to usher in the holiday season. This event is free and if you bring a new, unwrapped toy to donate to Toys for Tots you will receive a photo at Santa's Workshop on the corner of Flagler Ave and Cooper Street. Check another item off your to-do list by arriving early and squeezing in some holiday shopping at the unique boutiques that line Flagler Ave. The event begins at 5:30pm and more information can be found here.
Holiday Tour of Homes, December 3
Driving through neighborhoods and admiring lights can be fun, but why not take it one step further and tour the inside decorations, too? On Saturday, December 3 from 9am – 3pm you can tour five of New Smyrna's most charming coastal homes decorated in their holiday best! These five festive homes exude some of the best design, architecture and charm New Smyrna has to offer. Come experience Christmas at the beach and daydream about what it would be like to live here. To see the list of home and for information regarding tickets, click here.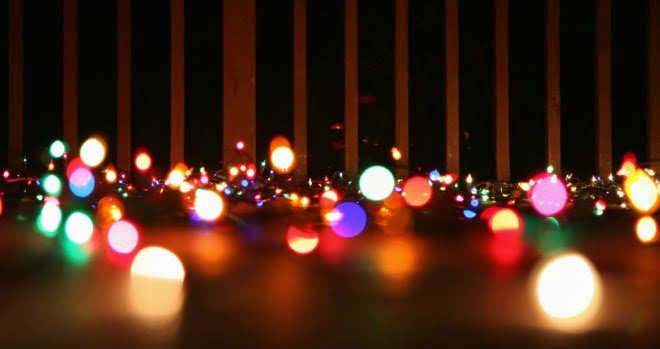 Annual New Smyrna Beach Holiday Boat Parade, December 10
On Saturday, December 10 grab a lawn chair and head to the water to snag your spot for one of the most enchanting events of the year- the Holiday Boat Parade! Get cozy and watch a slew of boats float past you decked out with the most creative and festive light displays they can muster! With $500 on the line for the overall winner, crews are sure to pull out all the stops to impress spectators and the judges! For a list of places to watch the boats and for more information, click here.
Rock and Roll Music Festival, December 15-18
If you've been hearing Christmas tunes since before Thanksgiving and just can't listen to Jingle Bell Rock one more time, come rock out in New Smyrna! From December 15-18th over a dozen bands are set to perform throughout the city. There will be something for everyone as bands will range from classic rock to new rock, and there may even be an Elvis sighting or two. For more information, click here.
Canal Street
The Canal Street Historic District is currently the most festive part of town and it's such a great place to visit for the unique local shops, restaurants, the historic local drugstore and antiques stores. Last week Canal Street hosted "Spark the Spirit" to lite up the trees lining the street and the big Christmas tree in Christmas Park. It'll stay lit through the holidays and it's such a sight to behold.
Photo credits