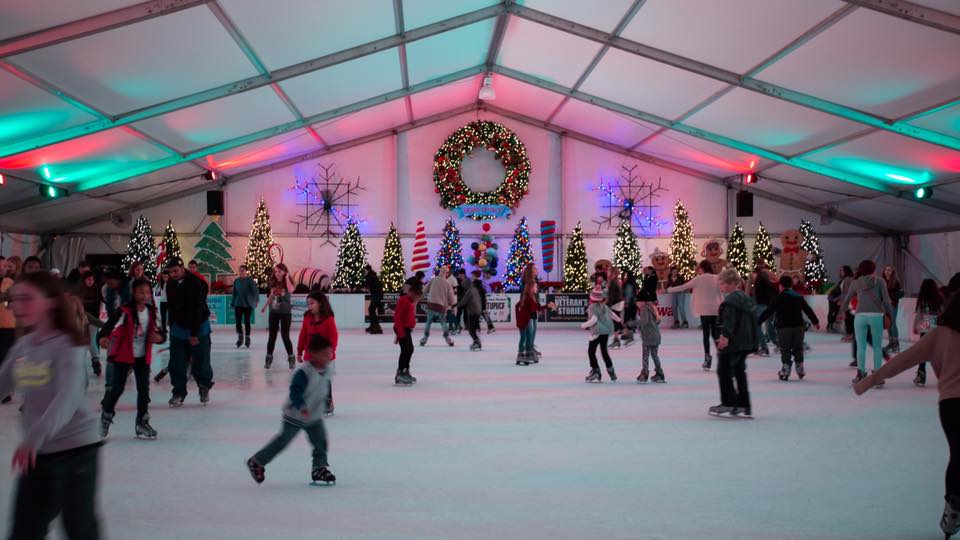 UPDATED December 2019
No matter where you live in the United States, gliding across the ice on a pair of skates is a glorious winter pastime. Nowhere is that more true that in Central Florida, where the contrast between the sun drenched outdoors and a chilly indoor rink makes this activity all the more alluring. Skating, as you'll soon discover, is such a fun date night pursuit and, as a bonus, it's also a great way to burn off some calories. So cheers to winter in Central Florida and to these 5 stellar skating options for you to explore:
SEASONAL
Light up UCF
Light Up UCF returns again this year for weeks of holiday merriment from outdoor free Christmas movies to midway rides to light shows to carriage rides now through January 5, 2020. This much-loved event will also feature an ice skating rink ($12 fee including skate rental). Consider snagging the ultimate pass for $20 – $22, which includes unlimited skating plus access to all the midway rides.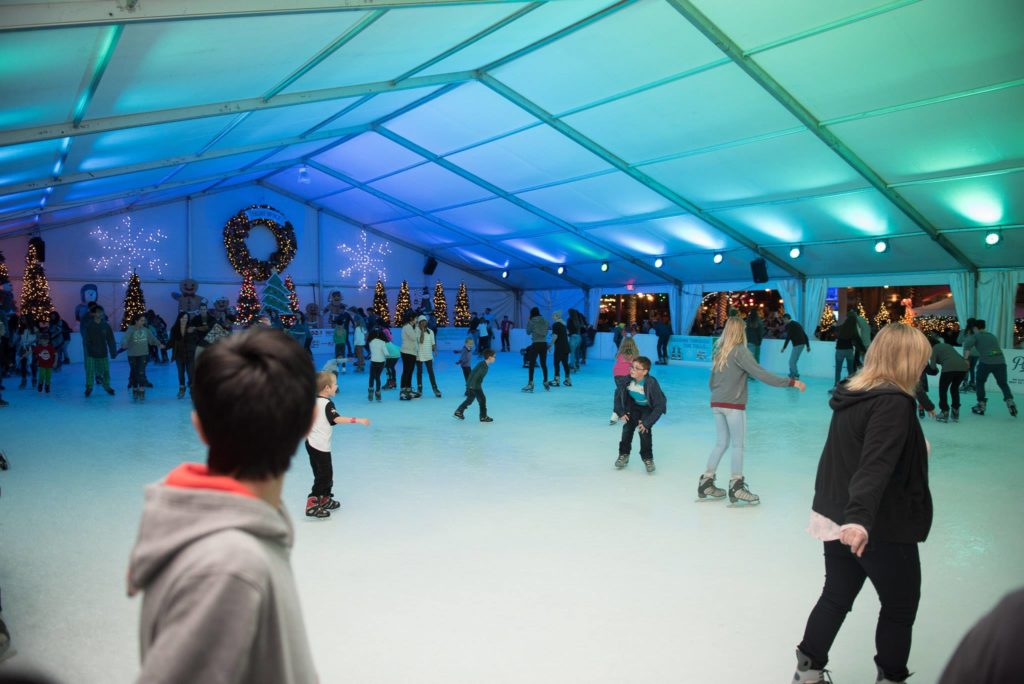 Lake Nona
Lake Nona's Holiday Festival features fun for the whole family. Catch classic holiday movies on select Thursday evenings, warm up with mulled wine, enjoy performances from live carolers and play in snow flurries before lacing up your skates to glide around the outdoor, open-air skating rink. Rentals begin at $15 and the rink is open Thursday from 4-10pm, Friday-Saturday from 11am-10pm and Sundays from 11am-9pm, November 29, 2019 – January 5, 2020.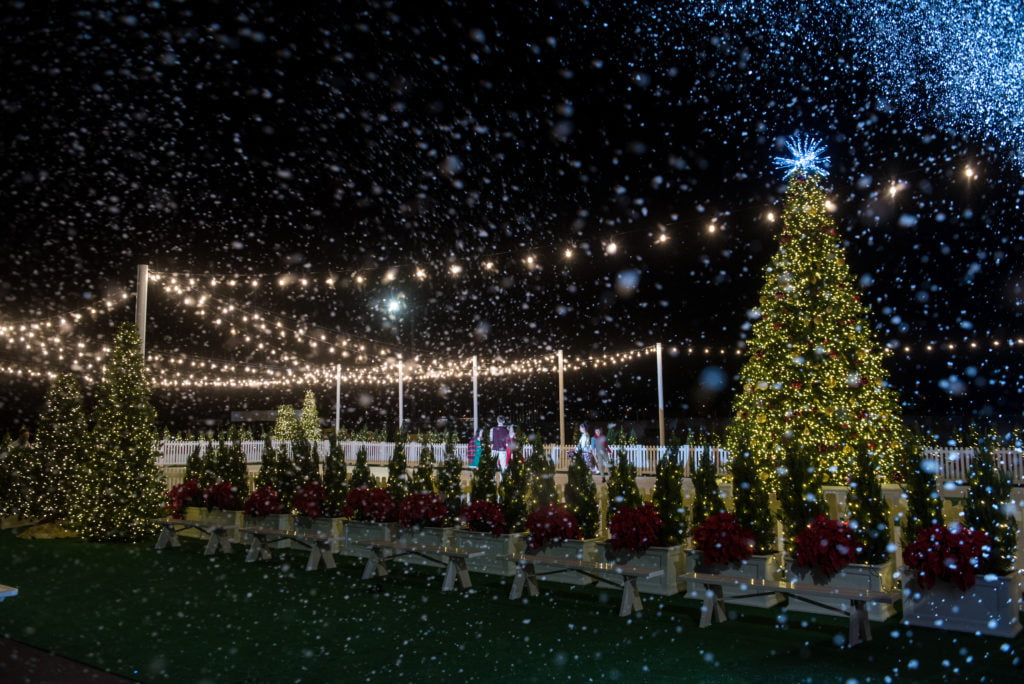 YEAR ROUND
Kissimmee
Inside its NHL-sized rink, Kissimmee's Ice Factory offers daily public skating with a $12 admission fee (skate rental $2) for the main rink and $8 (skate rental included) in the smaller studio rink. Enjoy a cheap skate with an $8 admission fee on Tuesdays from 5:30-10pm. Those with younger kids will be glad to know that they also offer skate aids (walkers) for children 8 and under for $3 each. Bicycle helmets are free to borrow.
Maitland
RDV Sportsplex will host its annual winter SNOWFEST event on Saturday, December 14 from 2-6pm when snow slides, bounce houses, and real snow will give the entire family hours of entertainment. But the fun continues year round inside RDV's Ice Den, where for $12.50 ($15.50 on Friday and Saturday nights) guests can glide to their heart's content and groove to DJ tunes on select nights. Up your skills even further by enrolling in the seasonal Learn to Skate classes.

Daytona
Daytona Ice Arena, located about seven miles from Daytona International Speedway, features public skates seven days a week. Regular admission is $7.50 for adults and $5 for kids under 5. Skate rentals are $4.
TIPS
1. Dress the part: don't forget to bring your own socks and remember to wear pants and a long-sleeved shirt or sweater.
2. Ensure a good fit: skates that don't fit well will not support the ankles and will affect your balance. Be sure to take a few moments to make sure you've got the perfect skate size and that laces are tied snuggly.
3. Go with the flow: before you start skating, assess which way the skaters are gliding and follow suit. While going against the herd is a good thing in some areas of life, it's ill-advised on the rink.
4. Stretch it out: skating uses muscles (like those located in the inside of your thighs) that don't usually get much of a workout. After you finish skating, take five minutes to complete a light stretch and think about having a hot bath before bed.
Feature image credit: Light Up UCF