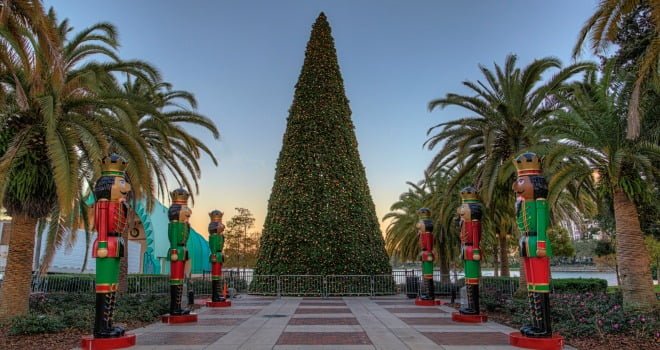 UPDATED for 2019
It's the holiday season in Orlando, which means break out the eggnog, Christmas movies and festive tunes. It's also a great time of year to be outside enjoying the area's holiday lights and decor. Here's a guide to finding some of the best lit spots. Best of all, it won't cost you a penny to enjoy them!
HOLIDAY LIGHTS
Lake Nona Lights
November 28, 2019 – January 1, 2020
Sunday to Thursday from 6-10pm; Friday to Saturday 6-11pm
East Park Subdivison of Lake Nona (Look for 9800 Old Patina Way)
The Lights on Jeater Bend
November 23, 2019 – January 1, 2019
Now in its 10th year, Jeater Bend features 11 homes synchronized to lights, music, projection, water & fire.
Jeater Bend Drive, Celebration (park on Celebration Avenue and walk over)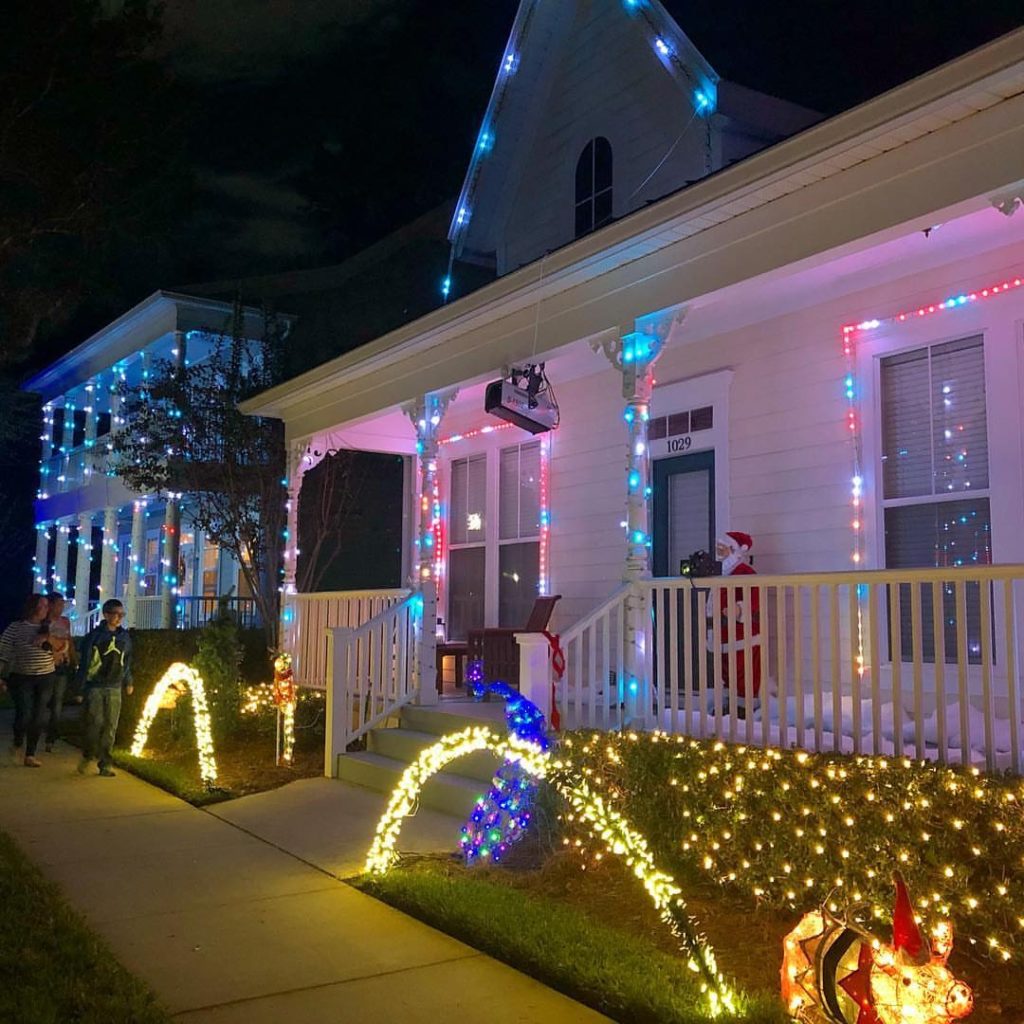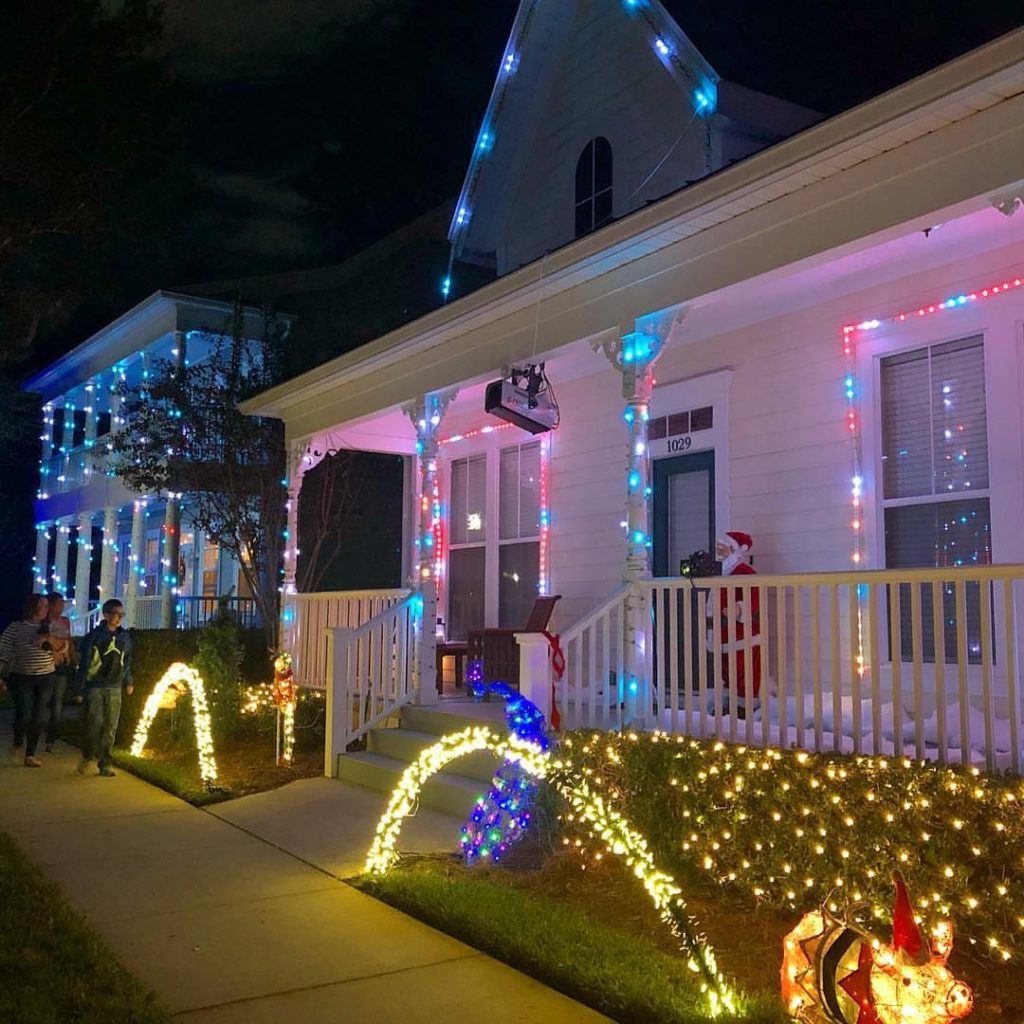 Bivona Christmas Light Show
Dates announced soon
Starts at dusk
1601 N Wind Ct, Winter Springs, FL
Johanessen Lights
December 6, 2019 – January 1, 2020
Nightly from 6-9pm
7849 Georgeann St, Winter Park, FL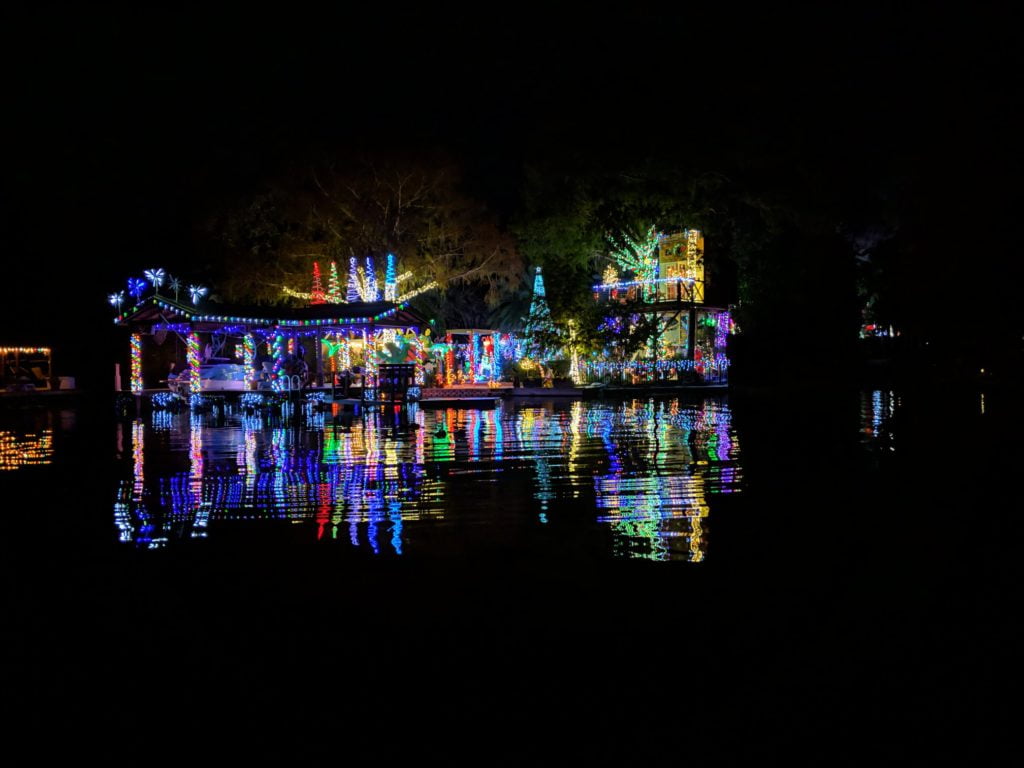 Johnson Family Holiday Light Extravaganza
December 7 – 28, 2019
From 6-10pm (11pm select nights)
5119 Moore Street, St Cloud
100,000 lights set to 20 Christmas songs raising money for Nemours Children's Hospital
Christmas Wonders
2019 details TBA
Home of Ron Lister (it's been featured in Reader's Digest)
1642 Sunburst Way, Kissimmee, FL
Holiday Light Show at Light Up UCF
November 22, 2019- January 5, 2020
Starts at 7pm and continues hourly until closing
CFE Arena
Holiday Lights & Fountain Show
November 28, 2019 – January 1, 2020
Nightly at dusk; Fountain show at 6, 7, 8 and 9pm
Cranes Roost Park, Altamonte Springs
The Plaza fountain features special shows with dancing water and dazzling lights choreographed to classic holiday tunes, and the park comes alive with spectacular holiday displays featuring over 200,000 lights and a 60-foot tree decorated with 8,000 lights, 2,600 ornaments and over one mile of garland.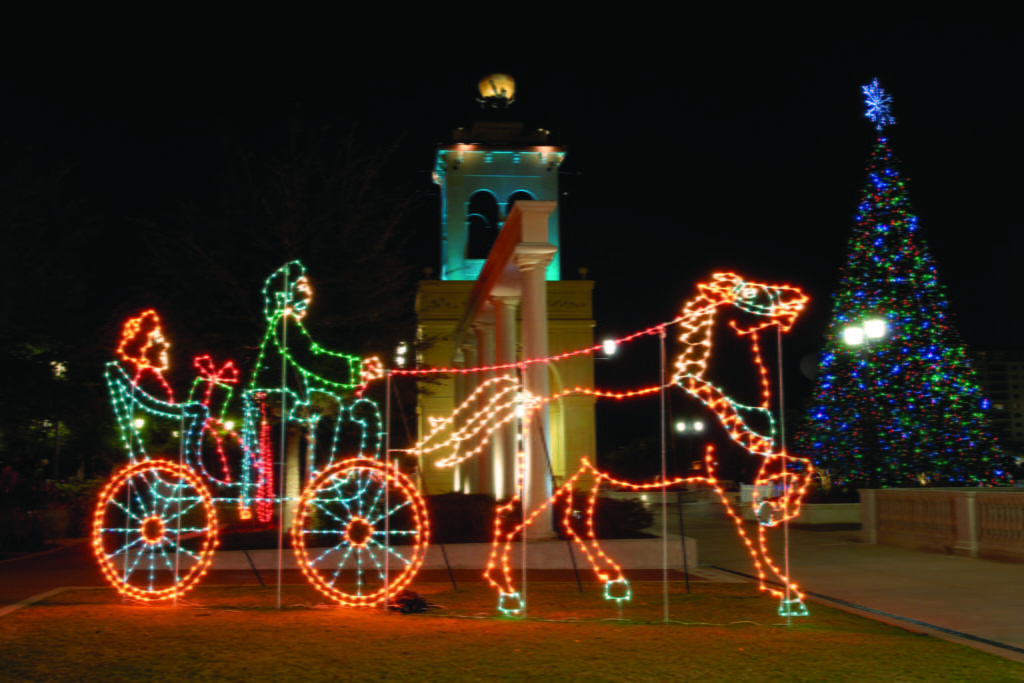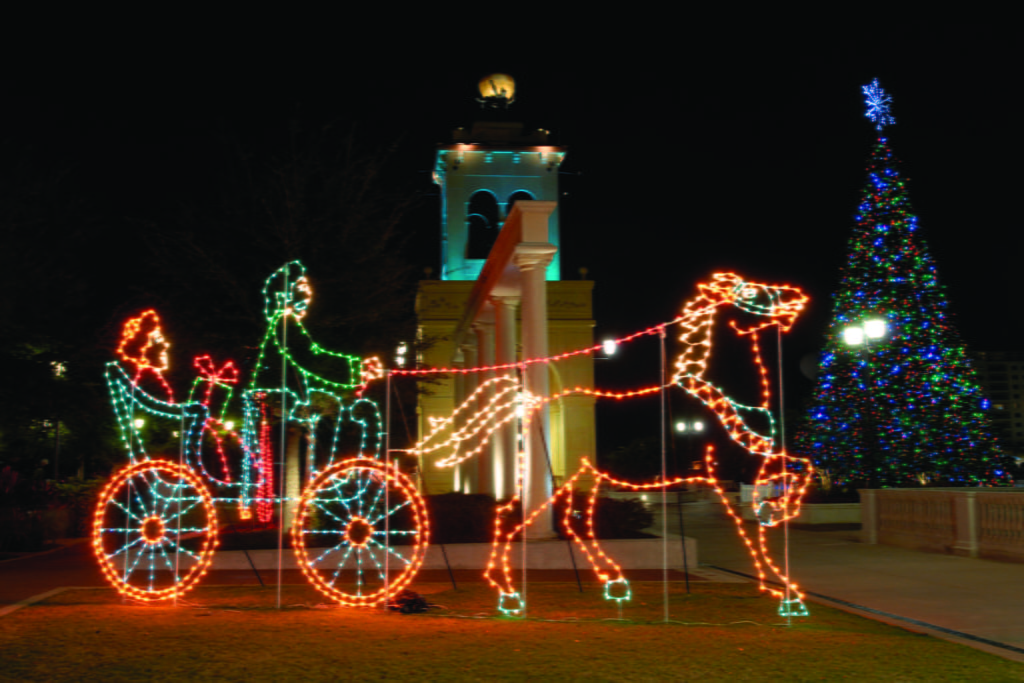 Eola Wonderland Christmas Tree Show
December 6, 2019 – January 5, 2020
Nightly at 5:45, 6:45, 7:45, 8:45, and 9:45pm
Lake Eola Park
A Merry Winter Garden Light Show
December 7, 13, 14, 15, 20, 21
From 6-9pm
300 W. Plant St.
Spectacular animated holiday light show synchronized to music projected onto the front façade of Winter Garden City Hall.
Santa's Winter Wonderland Village
December 6, 2019 – January 5, 2020
Hours vary
Waterford Lakes Town Center
#LIT Light Show
November 25 – January 5, 2020
Gaylord Palms Resort & Convention Center
Multisensory experience featuring a new energized musical score accompanied by millions of dancing, choreographed lights displayed around the resort's six-story Christmas tree.
Here are a few neighborhoods worth driving/strolling through…
Winter Garden
Celebration
Baldwin Park
Winter Park
Park Avenue
Downtown Sanford
Disney Springs
Mount Dora
WORTH THE DRIVE
Night of Lights 2019-2020
November 23, 2019 – February 2, 2020
Historic Downtown St. Augustine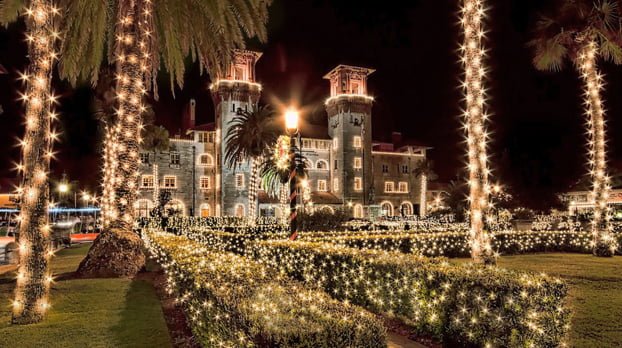 SEE SNOW
We're miles from real snow but a few creative locals have crafted a suitable substitute.
Wekiva Island's Winter Wonderland
November 29 – December 30, 2019
Snow fall daily through December 30
Real snow slide
Wekiva Island
21st Annual Now Snowing
Through December 31, 2019
Snowfalls occur at 6, 7, 8 and 9pm
Celebration Town Center
(be sure to take a walk or drive through the residential neighborhoods in Celebration to see how many residents go over the top with their outdoor lights and decor)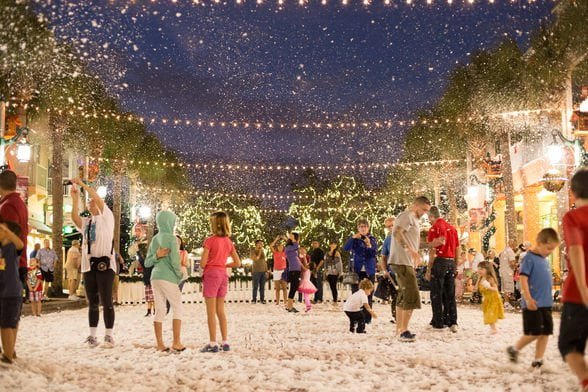 EVENTS
38th Annual Light Up Mount Dora
November 30, 2019
From 4:30-6:30pm
Donnelly Park and Downtown Mount Dora
2019 City of Orlando Tree Lighting Celebration
December 6, 2019
From 5-9pm
Lake Eola Park
Holiday in the Park Lake Mary
December 6, 2019
6-8pm
Central Park Lake Mary City Hall
Filled with thousands of colorful lights, a Holiday Tree lighting, dancing light show, and a visit from Santa and Mrs. Claus. Holiday lights will continue to be on display throughout the rest of the holiday season.
Annual Light Up Winter Garden
December 6, 2019
From 6-9pm
Downtown Winter Garden – Plant Street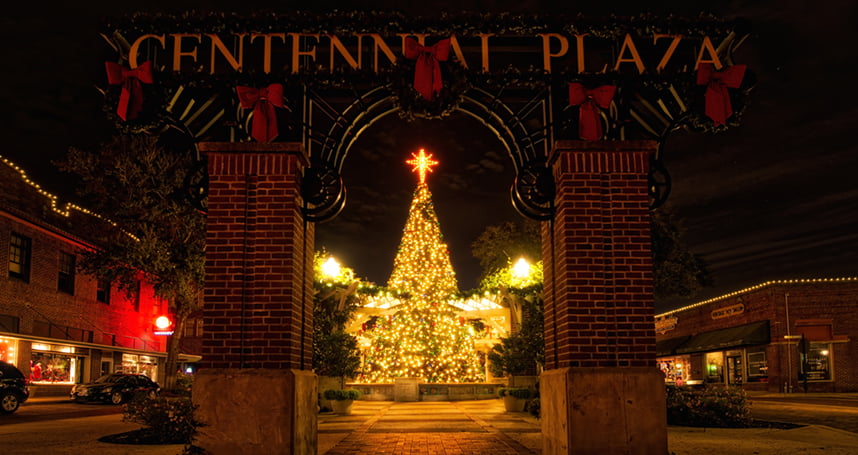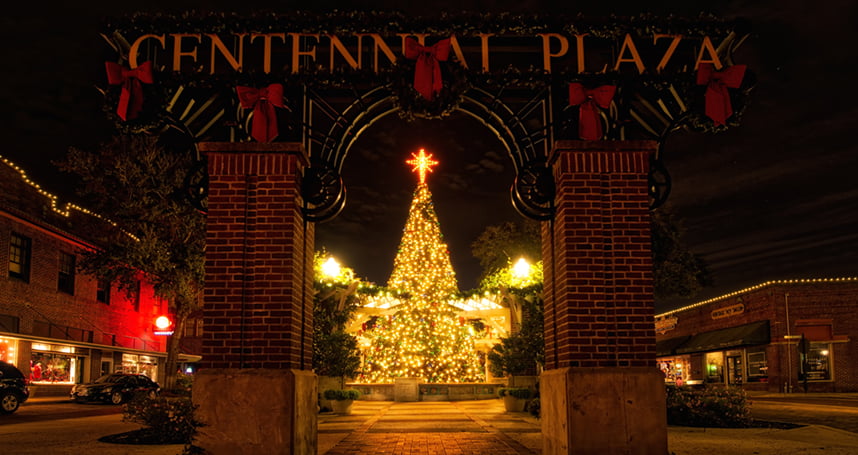 29th Annual Lighted Christmas Boat Parade
December 7, 2019
Starts at 7:30pm
Lake Dora; the parade begins at Lighthouse on Grantham Point
It's Lit, Sanford! Holiday Lighted Bike Ride
December 13, 2019
6:30-9:30pm
Ride begins at Pedal Driven Co.
Winter Park Christmas Boat Parade
December 14, 2019
Starts at 5:30pm
Dinky Dock and the Rollins shore north of the boathouse for viewing
Sanford's Annual Illuminated Christmas Parade
December 14, 2019
From 6-8pm
Downtown Sanford
11th Annual Holiday Lights Ride
December 14, 2019
From 6-9pm
Bikes, Beans & Bordeaux Cafe
7th Annual Christmas Light Ride!
December 14, 2019
From 7-8pm
Retro City Cycles
City of Kissimmee Festival of Lights Parade
December 14, 2019
Starts at 7pm
Historic Downtown Kissimmee
Feature photo credits