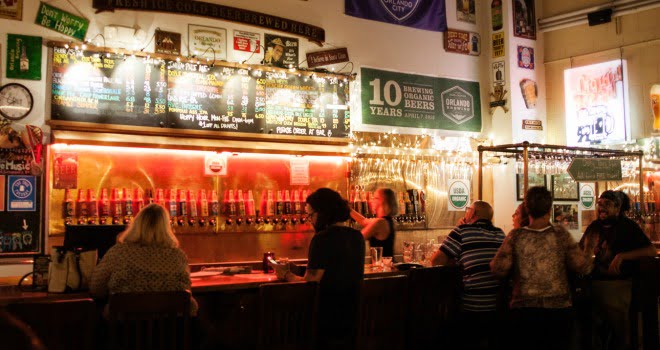 There's no denying that the craft beer scene in Orlando has exploded in recent years. Each new brewery manages to reinvent the wheel by bringing something unique to the table. Whether it's a stellar location, organic beer, or a creative environment, our local breweries all have something special to offer Orlando couples.
With that in mind, we've crafted six unique brewery date itineraries for you, each designed to highlight a local brewery. Cheers!
Crooked Can Brewing + Winter Garden Farmer's Market
Many local markets call Orlando home, the relaxing and photogenic Plant Street Market in Winter Garden among them. Crooked Can Brewing Company, located inside the market, is a staple of the area.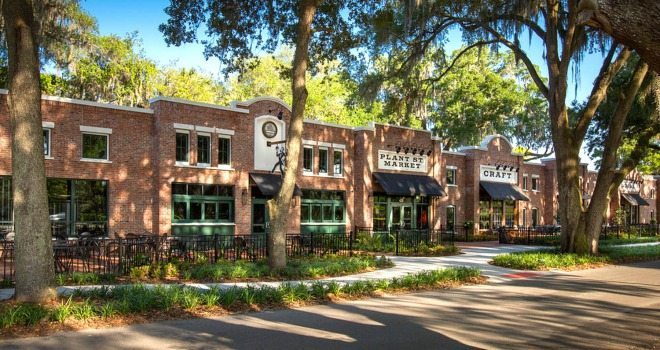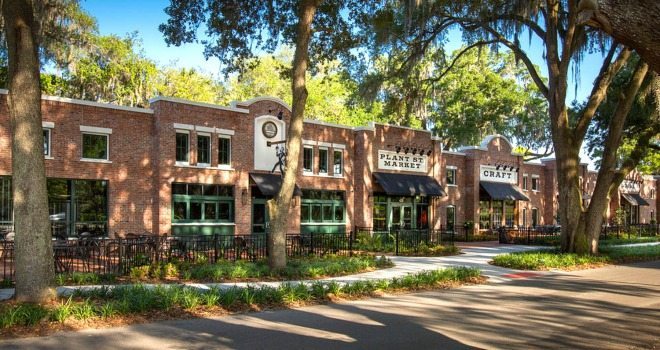 Crooked Can differentiates itself from other Orlando breweries by its location inside an indoor artisan market. The inviting set-up adds serious date night appeal. The beers are some of Orlando's best, and the Cloud Chaser Hefeweizen remains my favorite local beer. Visit on a Saturday for maximum date potential, pairing your brew with a walk around the Saturday farmer's market.
The Winter Garden Farmer's Market takes over 104 South Lakeview Ave. every Saturday from 9am to 2pm, and the pavilion comes alive with a flurry of activity as visitors peruse goods from local vendors. Fresh flowers, local produce, and homemade goodies are just a few of the things you'll find. The market can get busy, so arrive early and plan extra time to locate parking.
Orlando Brewing + Beer tour and SoDo date night
Beer-loving couples will enjoy organic beers, free brewery tours, and a beer education at Orlando Brewing. Orlando Brewing opened its doors in 2006 as one of Orlando's first craft breweries. Since then, it has become a local mainstay as the only USDA certified organic brewery in Florida. Work from local artists decorates the taproom walls, and friendly bartenders are eager to recommend the perfect brew for each visitor.
For an educational spin on date night, opt for the free brewery tour offered Monday – Saturday at 6pm. On the tour, you'll learn about Orlando Brewing's process, why they opt for organic, and more.
To complete your date night, stick around for dinner and fun in the SoDo district. Choose from one of our ten recommended SoDo date nights, which include everything from arts and culture to foodie fare.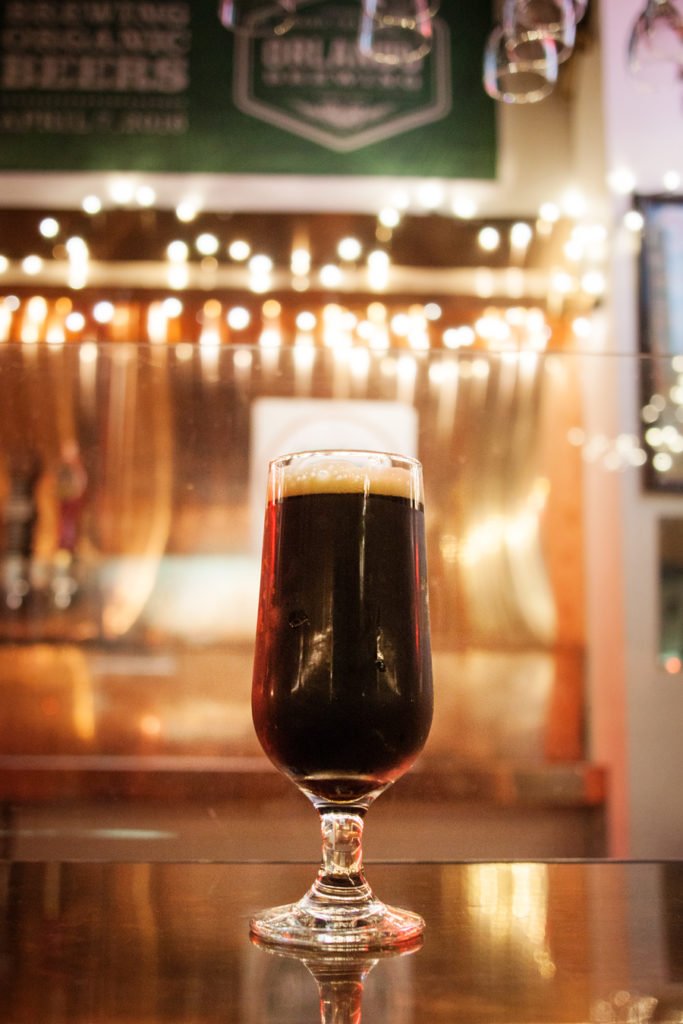 Ocean Sun Brewing (CLOSED) + Pizza Bruno + sunset walk
For a newbie to the Orlando craft beer scene, Ocean Sun Brewing already has a lot working in its favor. Weekly events are numerous (including yoga and trivia) and the entire brewery is pet-friendly. The beer menu features a wide variety of brews including ales, stouts, and IPAs. Add personable bartenders, free popcorn, and a chilled-out atmosphere to the mix and there's no reason not to spend an afternoon or evening at this local hangout.
To get a taste for what's on tap, create your own beer flight. Flight samples range from $2.25 – $2.50 each.
Continue your relaxed date at the beloved Pizza Bruno. The Neapolitan style pizza joint has already created quite the buzz among Orlando foodies. Standout menu items include the garlic knots and the wood-fired pizzas (I recommend the KBAR). Pizzas are cut into six slices, so if you're hungry order two.
After your meal, Lake Underhill Park is ideal for a sunset walk around the lake. You can burn off those pizza and beer calories while taking in scenic views of the downtown skyline.
Ten10 Brewing + Orlando Urban Trail
Ten10 Brewing is the definition of a chill neighborhood hangout. Nestled in the Mills50 district and open late every night of the week, you can grab a cold brew with your date whenever the mood strikes. In addition to their house beers, Ten10 also features several guest taps, a wine list, and a food menu with bar bites and sandwiches. Grab a few pints and a light meal and then head outside for a mini bike adventure on the Orlando Urban Trail.
After fueling up at Ten10, biking or walking the Orlando Urban Trail is the perfect way to continue your date adventure. The 3-mile trail is accessible from Ten10 Brewing, running north towards Winter Park and south to Lake Ivanhoe. Enjoy a leisurely bike ride or walk while taking in scenic lake views along the way.
Redlight Redlight + Dessert Hop
Redlight Redlight is the place to go if you're looking for an extensive selection of craft beers. Located in the heart of the Audubon Park district, this craft beer bar features beers from around the state, country, and world. The beer menu includes ales, IPAs, sours, and everything in between. Redlight Redlight is also a great candidate for a group date with its spacious interior and large tables.
Once you've gotten a taste for the beers of the world, delight your taste buds with something sweet in Audubon Park.
Audubon Park is affectionately referred to as the "dessert district" because of the multitude of bakeries and treats within walking distance of one another. Kick things off at Gideon's Bakehouse in East End Market and indulge in a 1/4 lb. cookie or a slice of red velvet cake. Continue your quest for the best with an ice cream flight at Kelly's Homemade Ice Cream, a cupcake from Blue Bird Bake Shop, and anything else you can fit at P is for Pie Bakeshop. Dessert hop until you drop!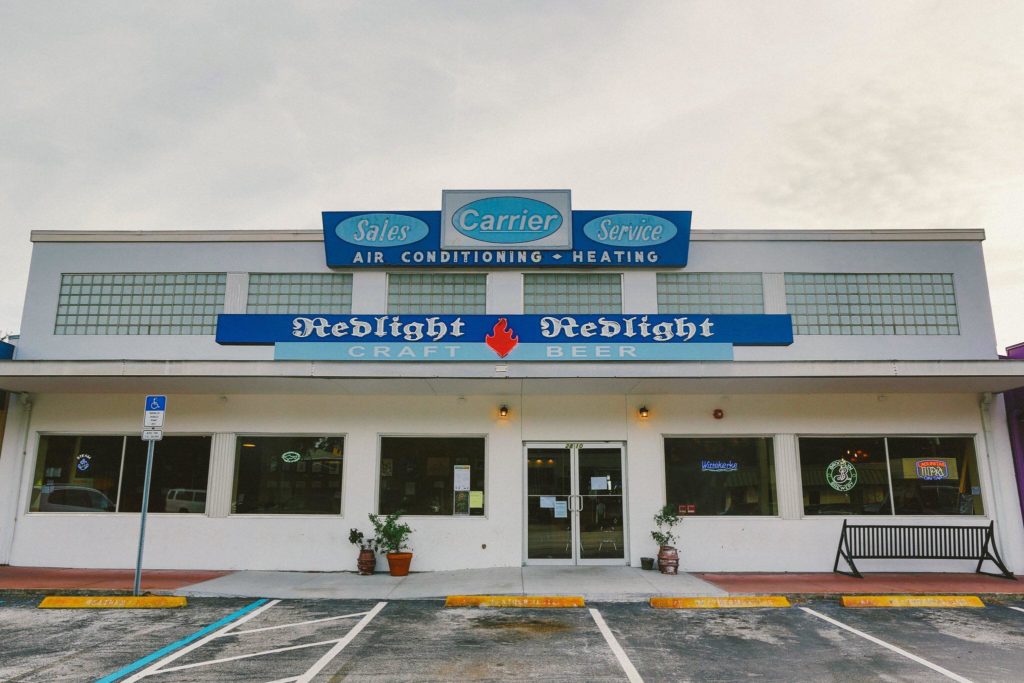 The Bear and Peacock + Winter Park exploring
The Bear & Peacock puts its own unique spin on the craft brewing concept as the very first brewstillery in Florida.
The brewstillery, created by the team behind Winter Park Distilling, opened on Orange Ave. in Winter Park this past October. The facility includes a brewery and taproom, along with a distillery for producing bourbon, whiskey, vodka, and rum. The interior boasts a living room set-up, board games, exposed brick walls, and a large wooden bar. Outside you'll find a spacious beer garden. You can't go wrong with an afternoon date in this corner of Winter Park.
After getting your fill of local brews, you have a few options at your disposal. Create Your Nature (super yummy acai bowls), Foxtail Coffee (which just opened!) and Buttermilk Bakery are all located within walking distance.
Another option is to make the 5-minute drive to Park Ave. for a leisurely walk along the European style streets. There are countless attractions to choose from, including the must-do scenic boat tour. Check out our guide to a perfect afternoon on Park Ave. for tons of ideas.
For even more brewery date ideas, read our guide to Orlando breweries.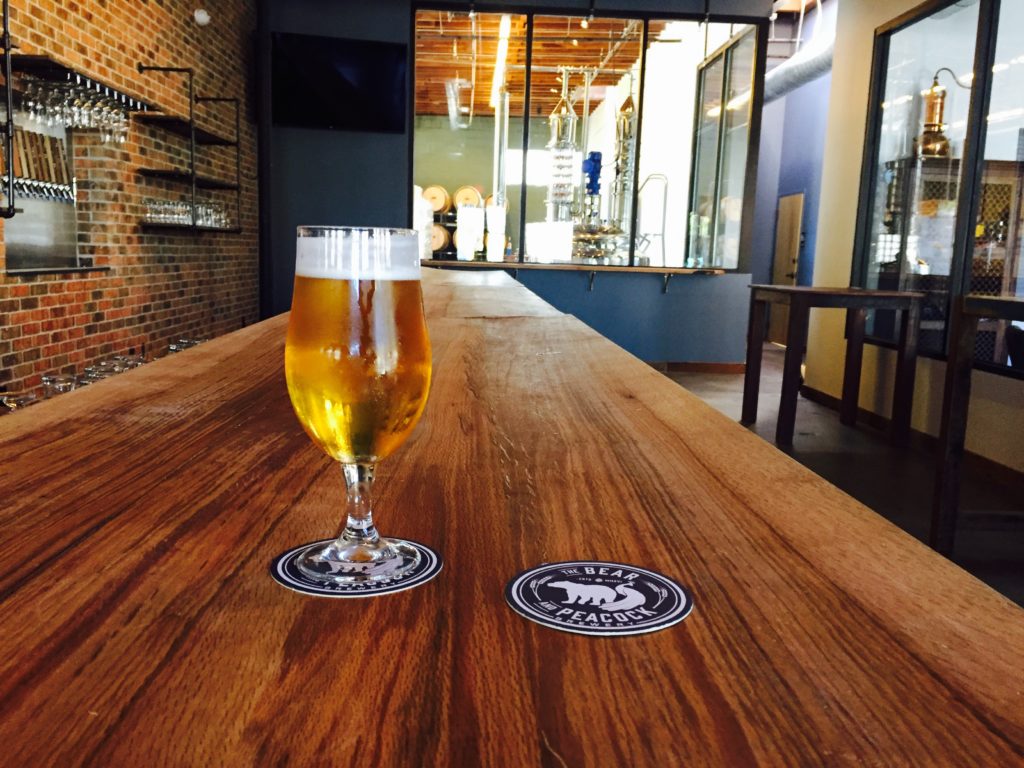 NEW ADDITION
Farm to Foam Experience at Grande Lakes Orlando (launched March 2017)
Brewmaster Aaron Libera provides friends and groups alike with an overview of how Whisper Creek Farm supports Whisper Creek Farm: The Brewery at JW Marriott Orlando, showcasing which garden fruits and herbs fuel on-site beer production. After a visit to The Brewery, guests partake in a beer & bites samplings at Whisper Creek Farm: The Kitchen.
Cost: $85/per person; must be booked 7-days in advance. Call 407-393-4683 for details and reservations.