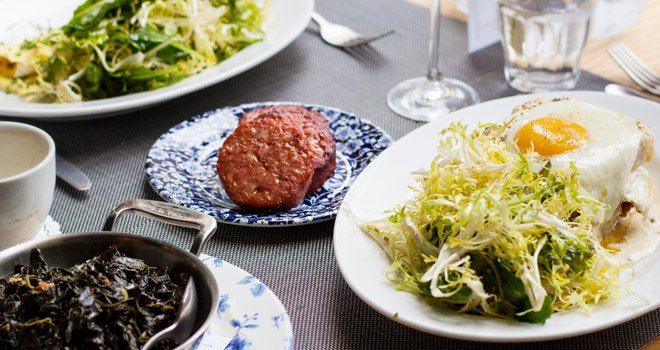 If I had to sum up the brunch experience at DoveCote in one sentence, it'd be "brunch for people who are somewhat tired of brunch". As much as I love chicken & waffles and decadent pancakes that are borderline desserts, sooner or later I begin craving something out of the norm. And on that note, DoveCote's brunch definitely delivers.
Served Saturdays and Sundays from 10:30am-2:30pm, brunch here is exactly as it should be: a savory, indulgent meal to linger over accompanied by cocktails just classy enough to enjoy before lunch.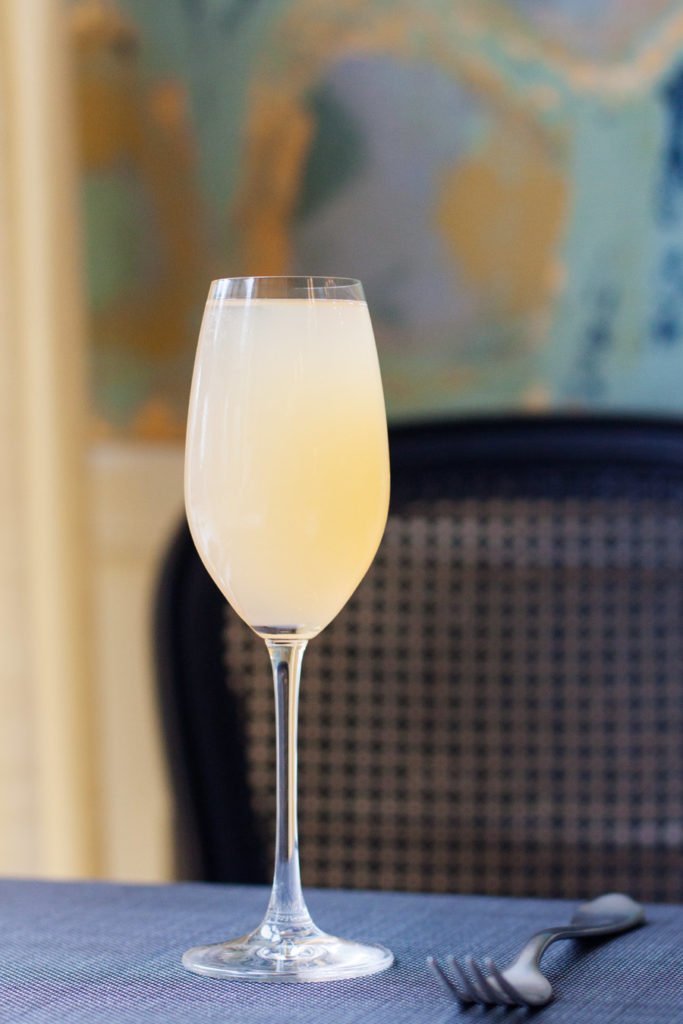 The menu is full of French flavor, from the croque madame to the fine herb omelet, to pastries and hors d'ourves alongside a large selection of brunch only cocktails. And for those in search of some old favorites, fried chicken, mimosas, and Bloody Marys are all on the menu too. Whether you want to fully immerse yourself into French-inspired cuisine or toe the line between the new and the familiar, there are plenty of options.
And as far as ambiance, DoveCote is a date night (or day) dream. There are several different dining areas, one resembling a family dining room, along with smaller tables set in window alcoves which creates a more intimate experience. Color is splashed amongst the walls, simple flower arrangements adorn every table, and the space itself is light and bright. Or, head outside to the restaurant's gorgeous courtyard to indulge in the full brunch menu outdoors.
During our recent visit, my brunch date and boyfriend, John, and I both started off the day with drinks. DoveCote makes their own fresh orange and grapefruit juices, so I chose a grapefruit mimosa which was light, refreshing, and just generous enough with the champagne.
John sampled an Americano from the Foxtail coffee bar and ended up having a second for dessert.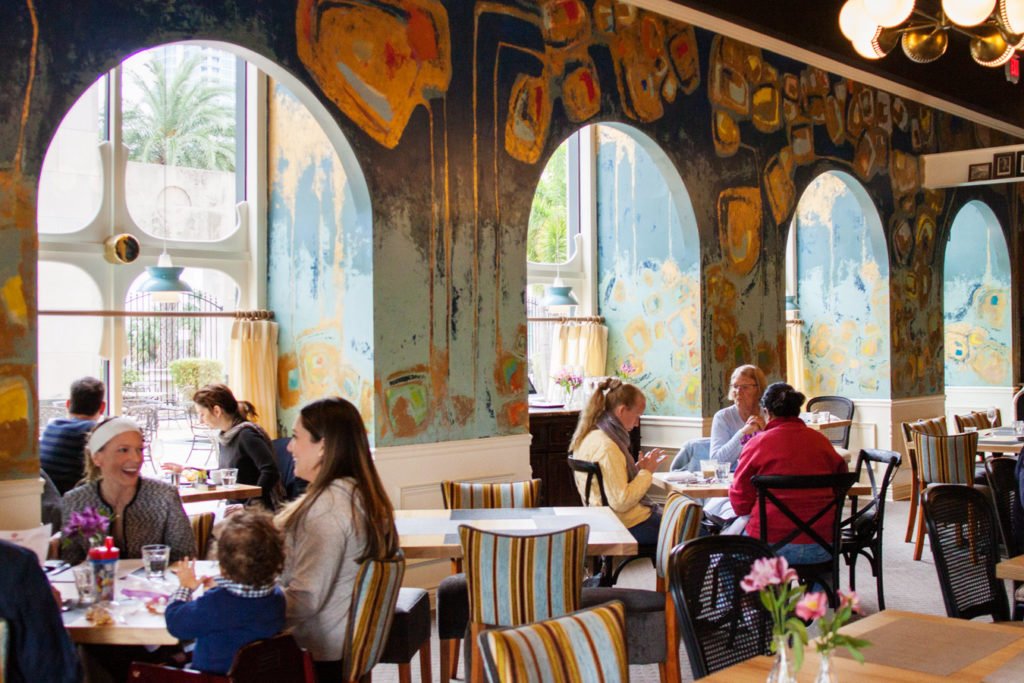 For food, we both opted to try two of the signature brunch plates: the croque madame (my pick) and the fine herb omelet (his pick).
The croque madame is a feast both for the eyes and the stomach. Thick layers of ham were barely visible amongst the melty gruyere, creamy mornay sauce, and sunny side up egg comprising the fork and knife sandwich. It's definitely an indulgent feast, but the fresh green salad served on the side was the perfect accompaniment.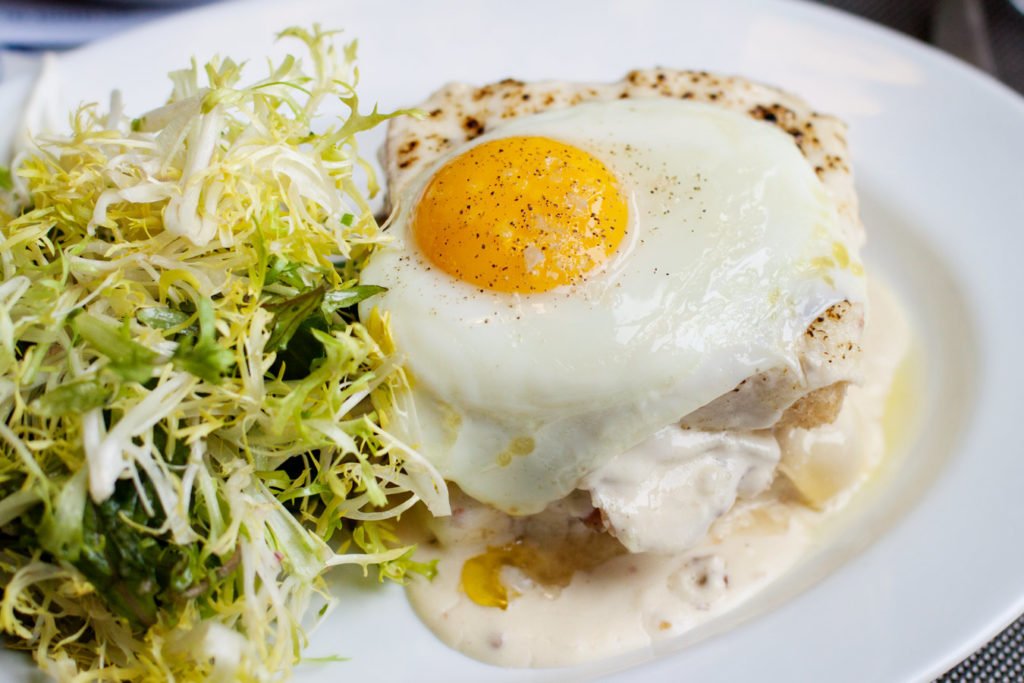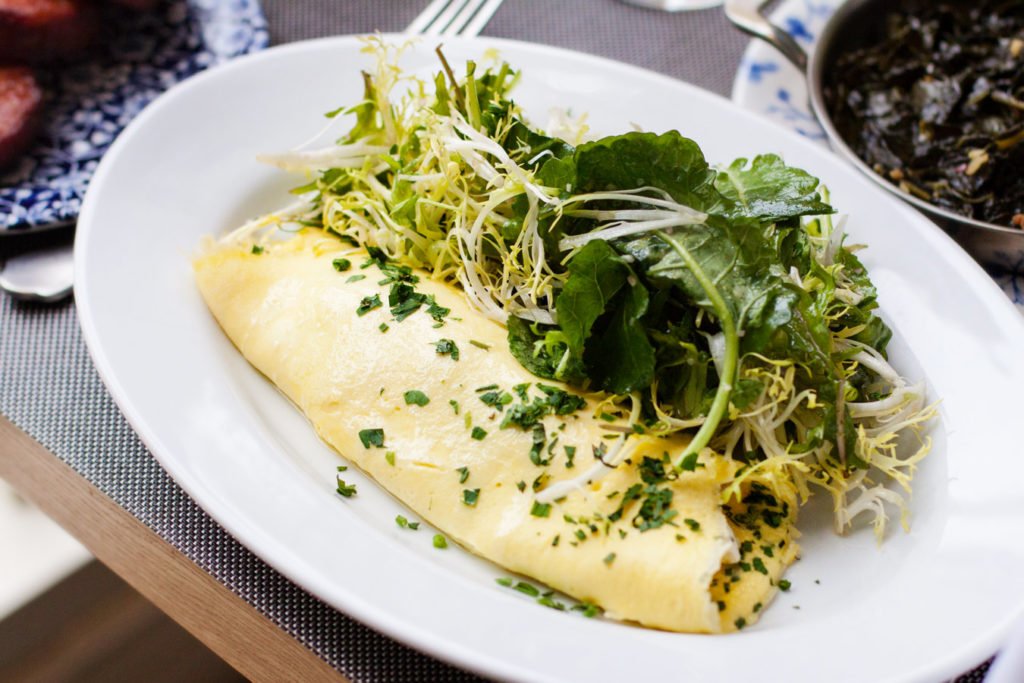 The fine herb omelet was a definite standout. Incredibly light and fluffy, it's almost like tasting a cloud; a taste bud experience further amplified by the smooth Boursin cheese inside and subtle herb flavor.
I couldn't resist trying the creme brûlée for dessert and it ended up being my favorite treat of the entire meal. The sugar topping was perfectly crisp and caramelized, cracking like ice, and vanilla bean was visible in every spoonful. The sizable portion is perfect for sharing.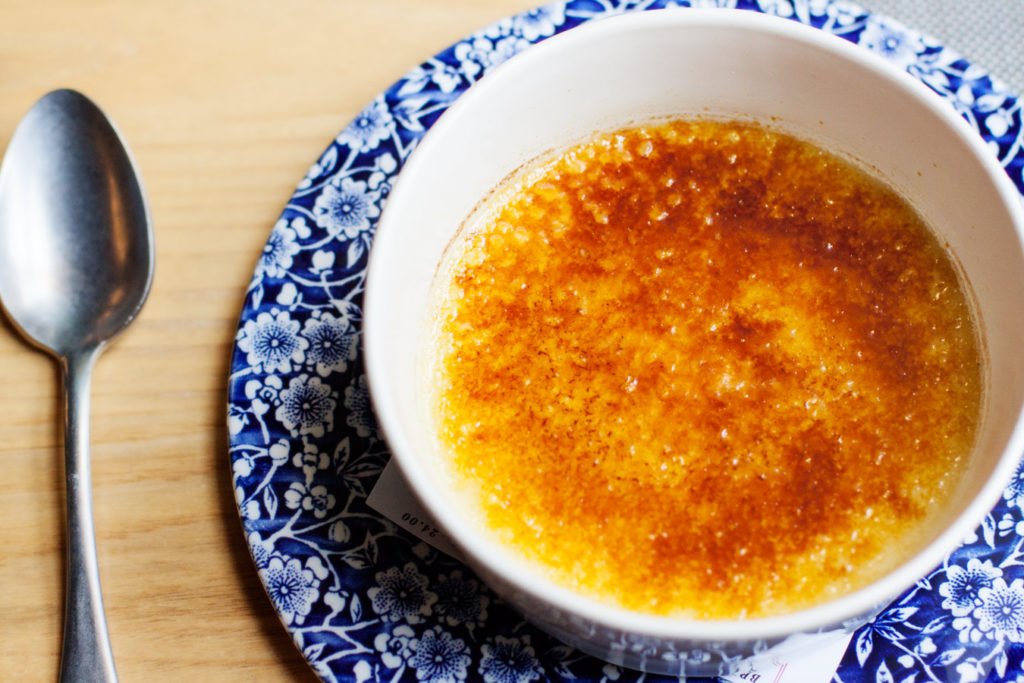 All in all, DoveCote is a notable stamp on your brunch passport. Although tread carefully, you may just never go back to the traditional stuff.
Details
Brunch is served Saturdays and Sundays from 10:30am-2:30pm. The full menu is also available in the outdoor courtyard. There are plenty of options for free parking nearby, and details can be found here. Reservations can be made online or by calling 407-930-1700 in advance.
View the full brunch menu here.
Here are a few more highlights from our meal: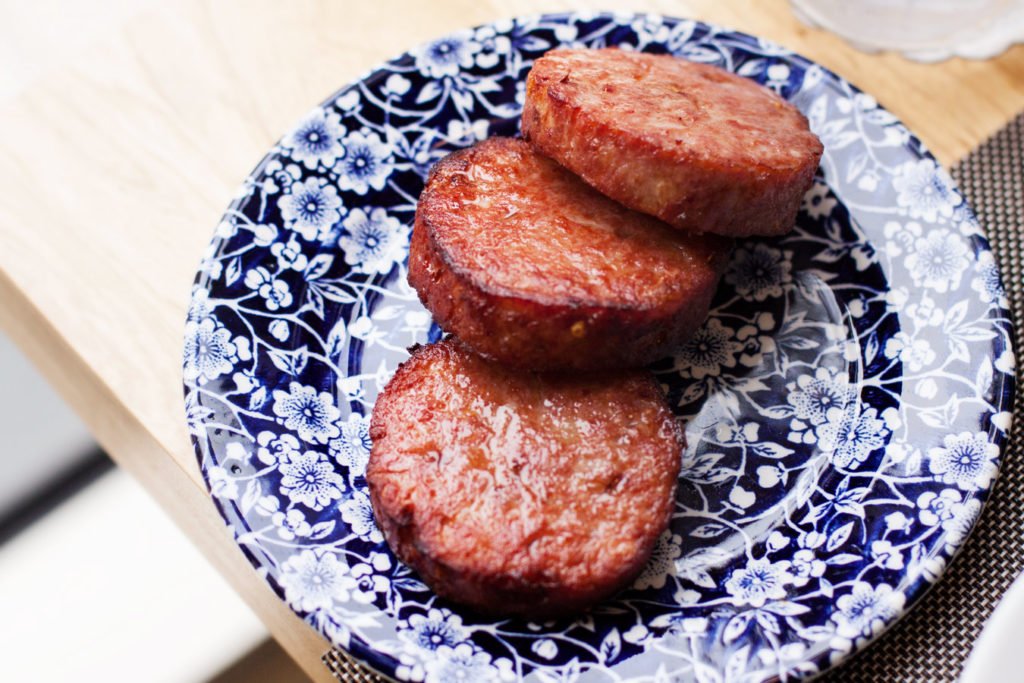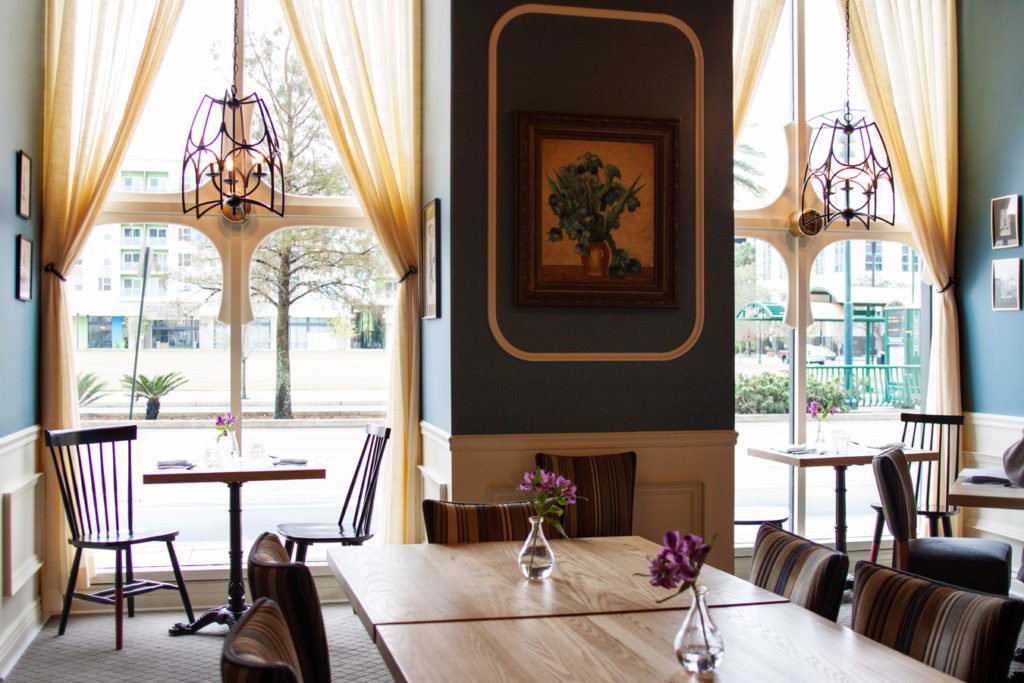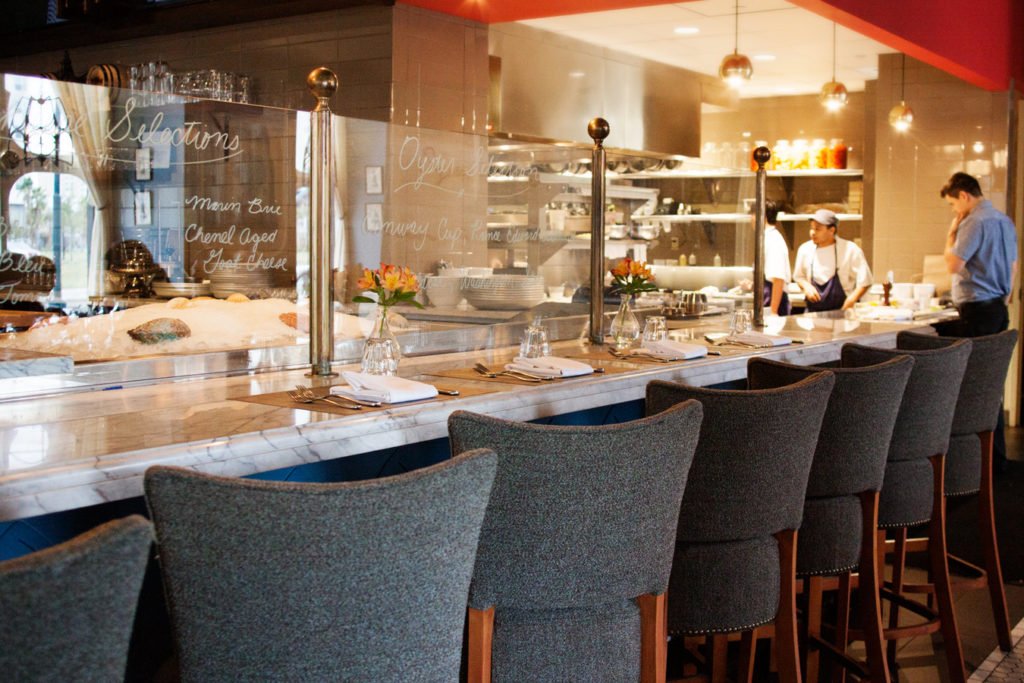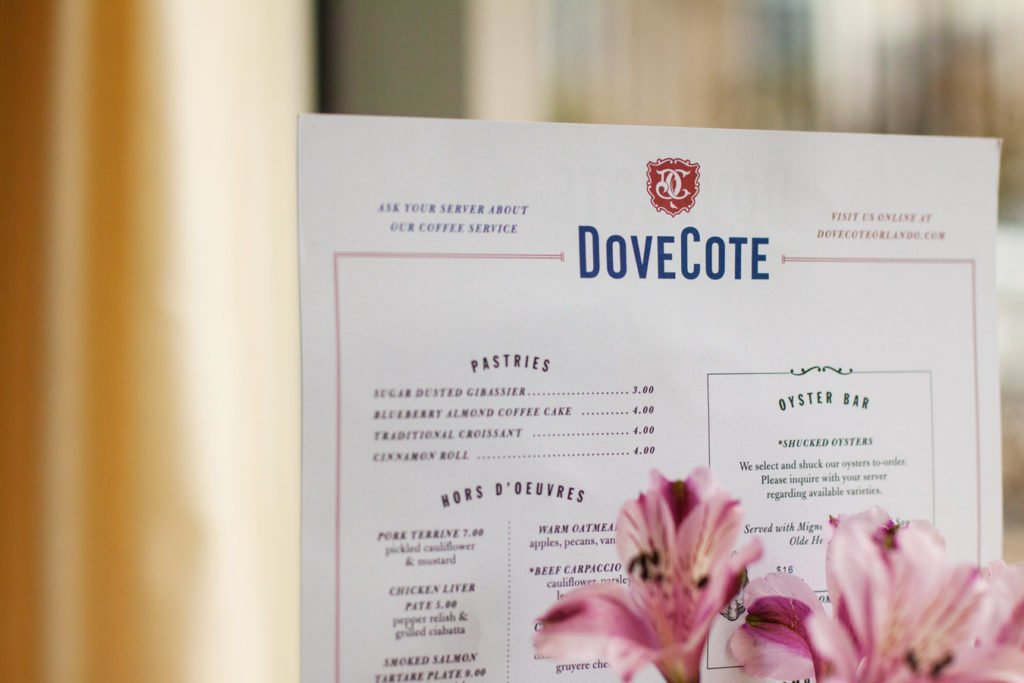 All images by Stephanie Patterson
For more brunch info, read our guide to the Best Restaurants for Brunch in Orlando and check out the rest of our Brunch Buzz series.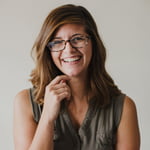 About the Author/Photographer:
Stephanie Patterson is a talented professional food and travel photographer and writer with a passion for creativity, the beach and great eats. When she's not taking photos or writing, you can find her exploring the state for her Florida travel blog, Travel Taste Click. Find her online at www.spattersonphotography.com and www.traveltasteclick.com.