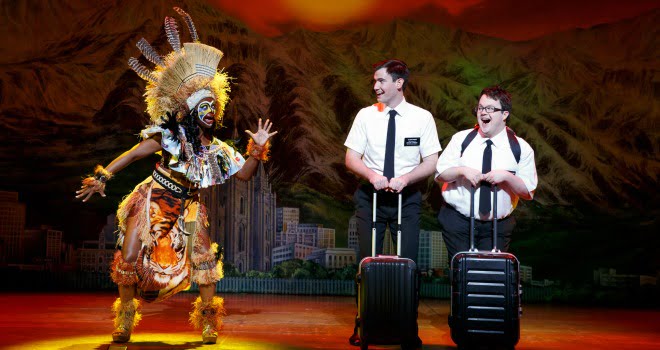 We are simply gushing over the upcoming Broadway Season in Orlando! The Dr. Phillips Center for the Performing Arts, Florida Theatrical Association and Broadway Across America have announced the roster of shows that will arrive in the Walt Disney Theater during the FAIRWINDS 2017-18 Broadway Season in Orlando and it's packed with productions we cannot wait to see.
The new season launches with the acclaimed production of Rodgers & Hammerstein's The King and I. Following the engagement of that celebrated revival is On Your Feet!, the irresistible true story of Emilio and Gloria Estefan. Next, the ultimate love story continues in Love Never Dies, Andrew Lloyd Webber's spellbinding sequel to The Phantom of the Opera.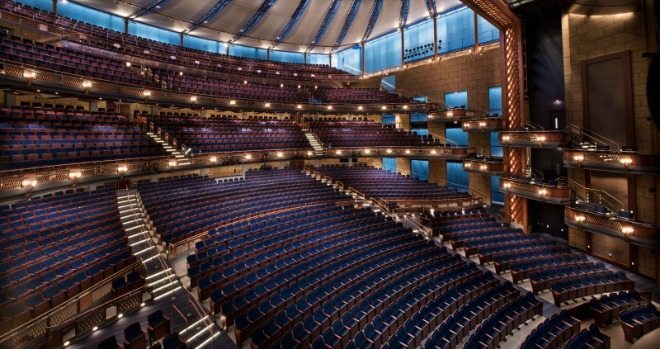 The Book of Mormon is back by popular demand following two previous sold out and record-breaking engagements, followed by Andrew Lloyd Webber's hilarious, high-octane hit School of Rock, featuring the first-ever kids' rock band, a four-week return engagement of the renowned Disney musical, The Lion King, the Sara Bareilles-scored new musical Waitress, the completely original comedy smash Something Rotten!, and the Tony Award and Pulitzer Prize-winning RENT 20th Anniversary Tour.
Additionally, it was announced that the Orlando premiere of Hamilton will arrive at the Dr. Phillips Center during the 2018 – 2019 Broadway in Orlando Season.
2017/18 Broadway Season
Rodgers & Hammerstein's The King and I: September 12 – 17, 2017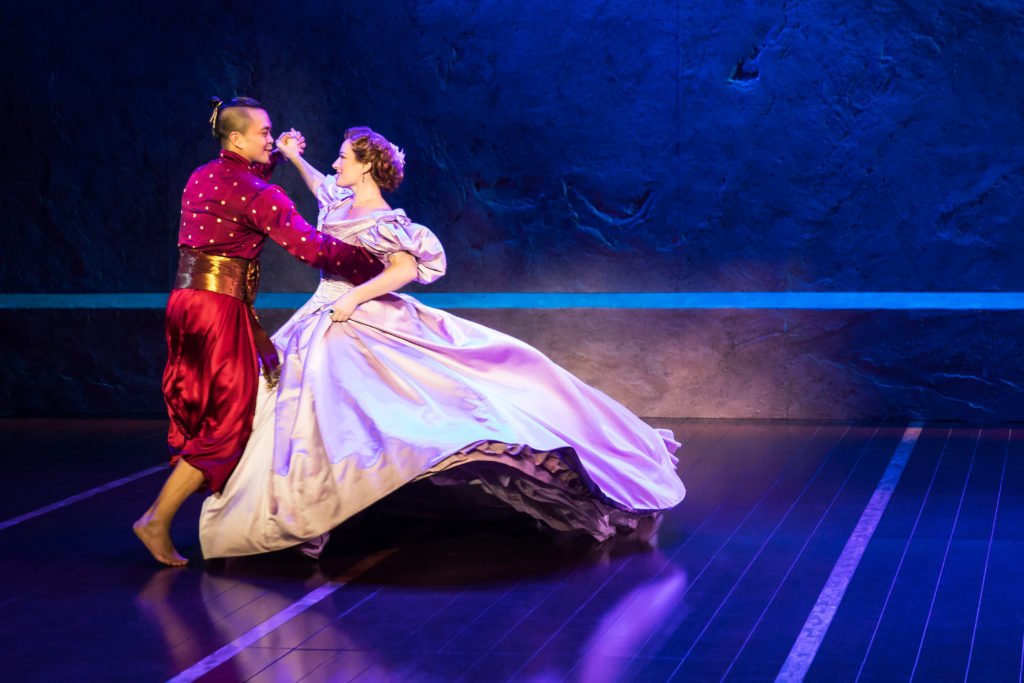 Set in 1860's Bangkok, the musical tells the story of the unconventional and tempestuous relationship that develops between the King of Siam and Anna Leonowens, a British schoolteacher, whom the modernist King, in an imperialistic world, brings to Siam to teach his many wives and children. Directed by Tony Award winner Bartlett Sher and winner of four 2015 Tony Awards, including Best Revival of a Musical, The King and I waltzes into the Dr. Phillips Center September 12 – 17, 2017.
On Your Feet!: October 17 – 22, 2017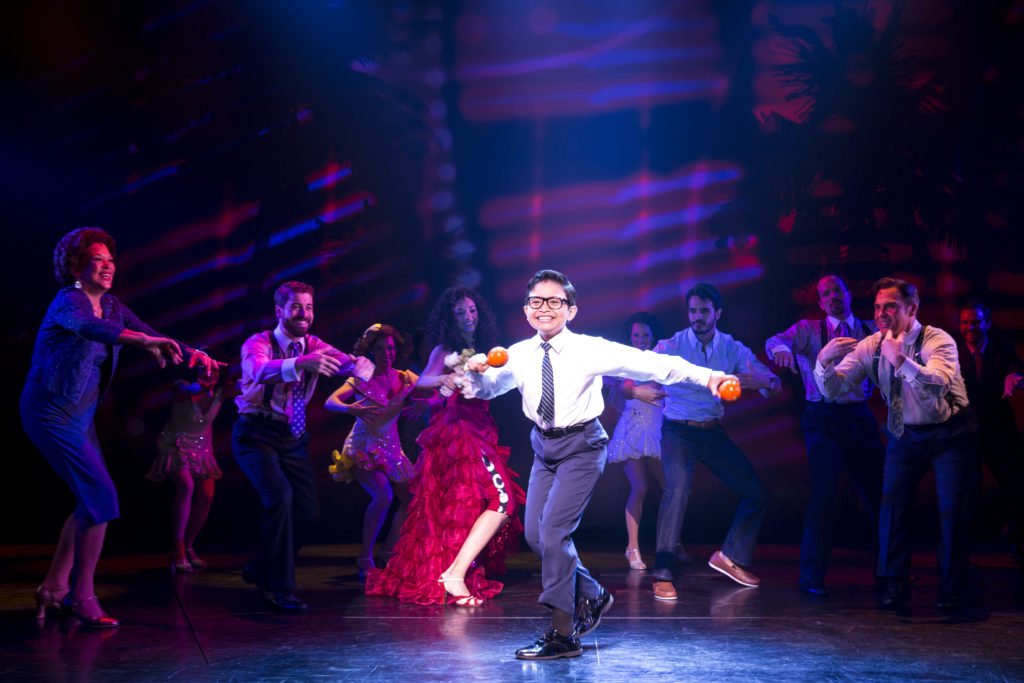 From their humble beginnings in Cuba, Emilio and Gloria Estefan came to America and broke through all barriers to become a crossover sensation at the very top of the pop music world. But just when they thought they had it all, they almost lost everything. From international superstardom to life-threatening tragedy, On Your Feet! takes you behind the music and inside the real story of this record-making and groundbreaking couple who, in the face of adversity, found a way to end up on their feet.
Love Never Dies: The Phantom Returns: November 21 – 26, 2017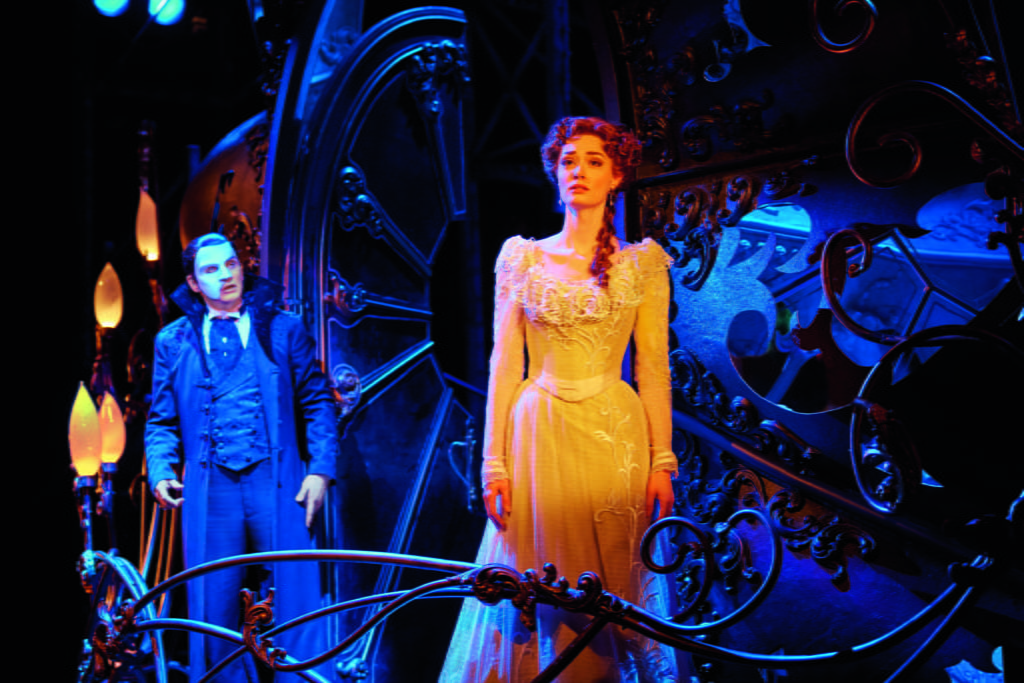 The year is 1907. It is 10 years after his disappearance from the Paris Opera House, and the Phantom has escaped to a new life in New York where he lives amongst the screaming joy rides and freak shows of Coney Island. In this new, electrically charged world, he has finally found a place for his music to soar, but he has never stopped yearning for his one true love and musical protégée, Christine Daaé. Now one of the world's finest sopranos, Christine accepts an invitation to travel from Paris to New York to perform at a renowned opera house. Christine's marriage to Raoul is suffering at the hands of his drinking and gambling, and they desperately need the financial rewards that America can give them. In a final bid to win back Christine's love, the Phantom lures her, Raoul, and their young son, Gustave, from Manhattan to the glittering and glorious world of Coney Island – not knowing what is in store for them.
School of Rock: December 26 – 31, 2017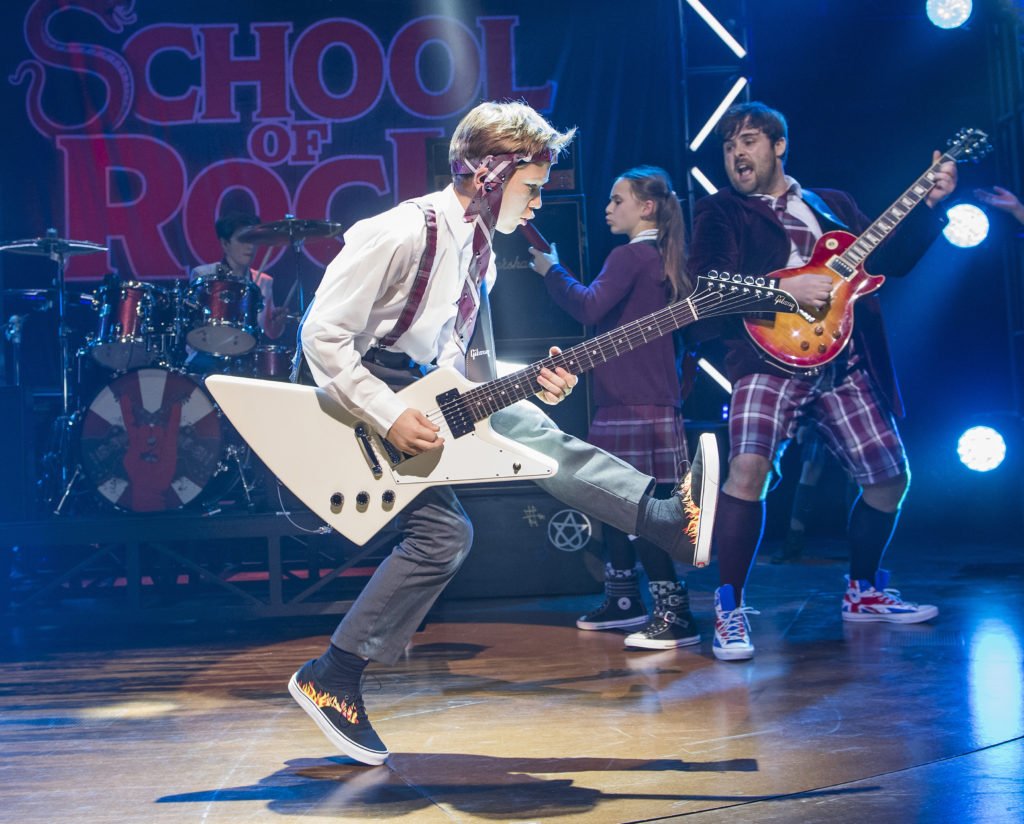 Based on the hit film, this hilarious new musical follows Dewey Finn, a wannabe rock star posing as a substitute teacher, who turns a class of straight-A students into a guitar-shredding, bass-slapping, mind-blowing rock band. This high-octane smash features 14 new songs from Andrew Lloyd Webber, all the original songs from the movie and musical theater's first-ever kids rock band, playing their instruments live on stage.
Waitress: March 20 – 25, 2018
Brought to life by a groundbreaking all-female creative team, this irresistible new hit features original music and lyrics by six-time GRAMMY nominee Sara Bareilles ("Brave"). Inspired by Adrienne Shelly's beloved film, Waitress tells the story of Jenna, a waitress and expert pie maker. Jenna dreams of a way out of her small town and loveless marriage. A baking contest in a nearby county and the town's new doctor may offer her a chance at a fresh start, while her fellow waitresses offer their own recipes for happiness. But Jenna must summon the strength and courage to rebuild her own life.
Something Rotten!: April 24 – 29, 2018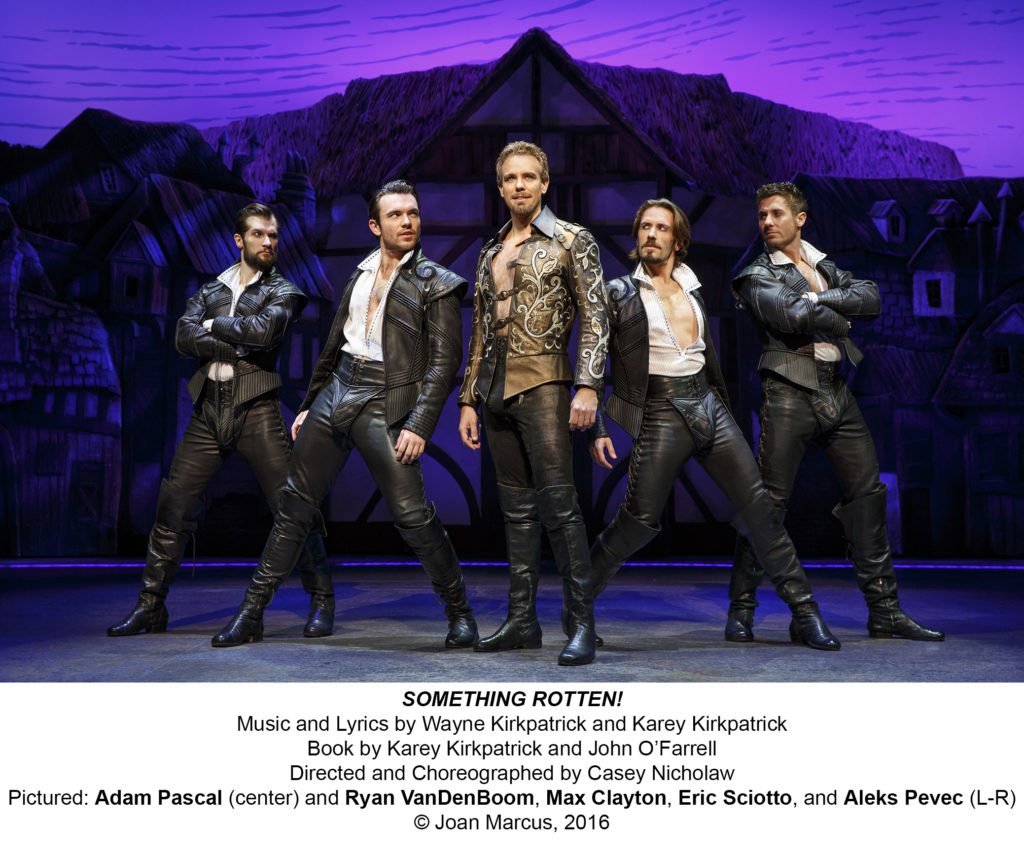 From the director of Aladdin and co-director of The Book of Mormon and the producer of Rent, Avenue Q and In the Heights, this hilarious new musical comedy tells the story of brothers Nick and Nigel Bottom, two playwrights stuck in the shadow of that Renaissance rock star Will Shakespeare. When a soothsayer foretells the next big thing in theatre involves singing, dancing and acting at the same time, the Bottom brothers set out to write the world's very first musical! What ensues is an uproarious dose of purse Broadway fun and an irresistible ode to musicals.
Rent: June 5 – 10, 2018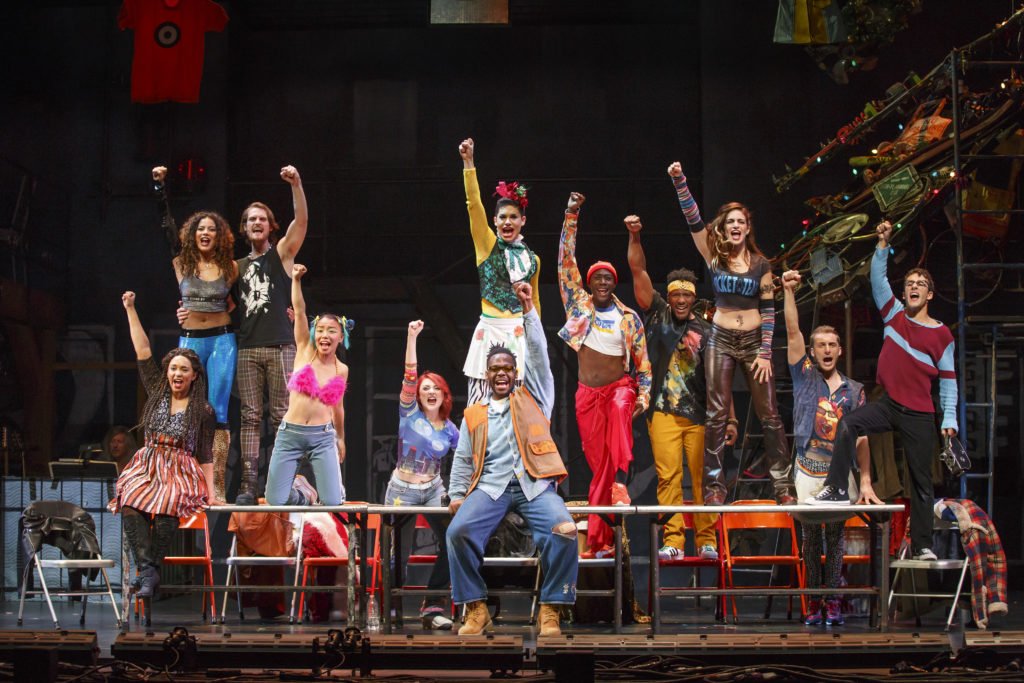 In 1996, an original rock musical by a little-known composer opened on Broadway…and forever changed the landscape of American theatre. Two decades later, Jonathan Larson's RENT continues to speak loudly and defiantly to audiences across generations and all over the world. And now, this Pulitzer Prize and Tony Award-winning masterpiece returns to the stage in a vibrant 20th anniversary touring production. A re-imagining of Puccini's La Bohème, RENT follows an unforgettable year in the lives of seven artists struggling to follow their dream without selling out. With its inspiring message of joy and hope in the face of fear, this timeless celebration of friendship and creativity reminds us to measure our lives with the only thing that truly matters – love.
ADDITIONAL PRODUCTIONS
NOTE: The following productions are not be included in the standard FAIRWINDS Broadway in Orlando 17/18 subscription package
The Book of Mormon: December 12 – 17, 2017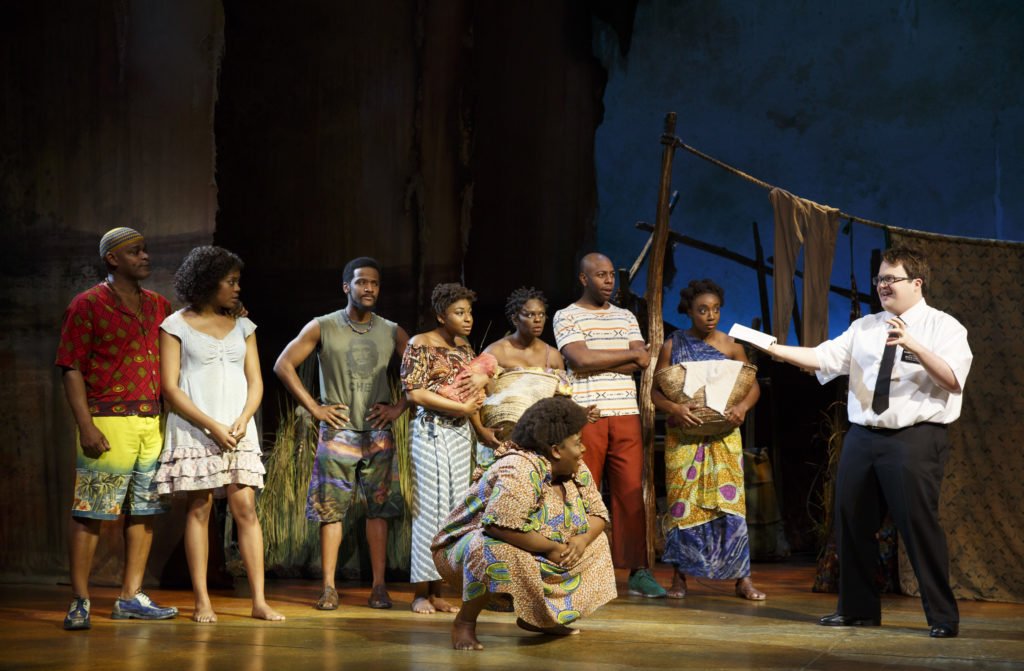 The New York Times calls it "the best musical of this century." The Washington Post says, "It is the kind of evening that restores your faith in musicals." And Entertainment Weekly says, "Grade A: the funniest musical of all time." Jimmy Fallon of "The Tonight Show" calls it "Genius. Brilliant. Phenomenal." It's The Book of Mormon, the nine-time Tony Award-winning Best Musical.
This outrageous musical comedy follows the misadventures of a mismatched pair of missionaries, sent halfway across the world to spread the Good Word. Now with standing-room-only productions in London, on Broadway and across North America, The Book of Mormon has truly become an international sensation. Contains explicit language. The Book of Mormon returns to the Dr. Phillips Center December 12 – 17, 2017.
Disney's The Lion King: February 14 – March 11, 2018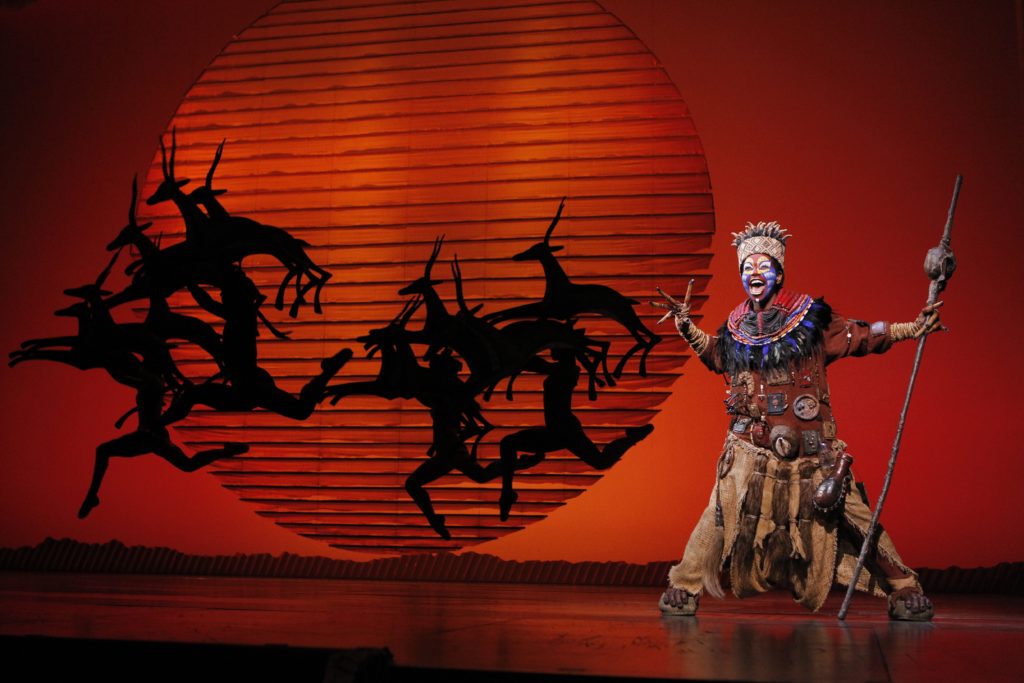 Giraffes strut. Birds swoop. Gazelles leap. The entire Serengeti comes to life as never before. And as the music soars, Pride Rock slowly emerges from the mist. This is Disney's The Lion King, making its triumphant return to Orlando.
More than 90 million people around the world have experienced the awe-inspiring artistry, the unforgettable music and the uniquely theatrical storytelling of this Broadway spectacular – one of the most breathtaking and beloved productions ever to grace the stage.
Winner of six Tony Awards, including Best Musical, The Lion King brings together one of the most imaginative creative teams on Broadway. Tony Award-winning director Julie Taymor brings to life a story filled with hope and adventure set against an amazing backdrop of stunning visuals. The Lion King also features the extraordinary work of Tony Award-winning choreographer Garth Fagan and some of Broadway's most recognizable music, crafted by Tony Award-winning artists Elton John and Tim Rice. There is simply nothing else like The Lion King, and it leaps into the Dr. Phillips Center February 14 – March 11, 2018.
TICKETS AND SUBSCRIPTIONS
Current subscribers can renew their seats now through March 2, 2017 for the upcoming season. New subscription packages are also available. To renew or purchase a subscription, please visit OrlandoBroadway.com, or call the season subscriber hotline at 800.448.6322 (Monday-Friday, 9 a.m. – 5 p.m.).
Subscriptions are also available in person at the Florida Theatrical Association Box Office, located at 100 S. Eola Drive, Suite 101 in downtown Orlando (Monday – Friday 10 a.m. – 5 p.m.).
Prices for a seven-show subscription start at $245. Prices vary based on seating location.
Season subscribers will have first access to tickets to The Book of Mormon and The Lion King. These return engagements are Season Options and will not be included in the standard FAIRWINDS Broadway in Orlando 17/18 subscription package
For more information on the 2017 – 2018 season and Broadway in Orlando, visit OrlandoBroadway.com.