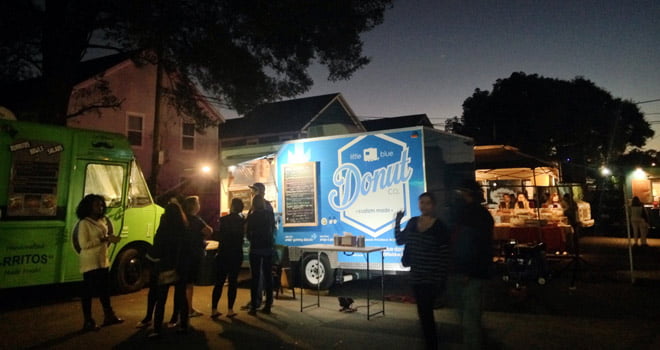 Ah—food trucks. Nothing makes me happier than a local gathering of literal meals on wheels, offering up such delights as strawberry nutella donuts, sweet and spicy Hawaiian burritos, and savory empanadas. Food trucks take the best of foodie fare and make it mobile, creating the ideal environment for a delectable date to remember.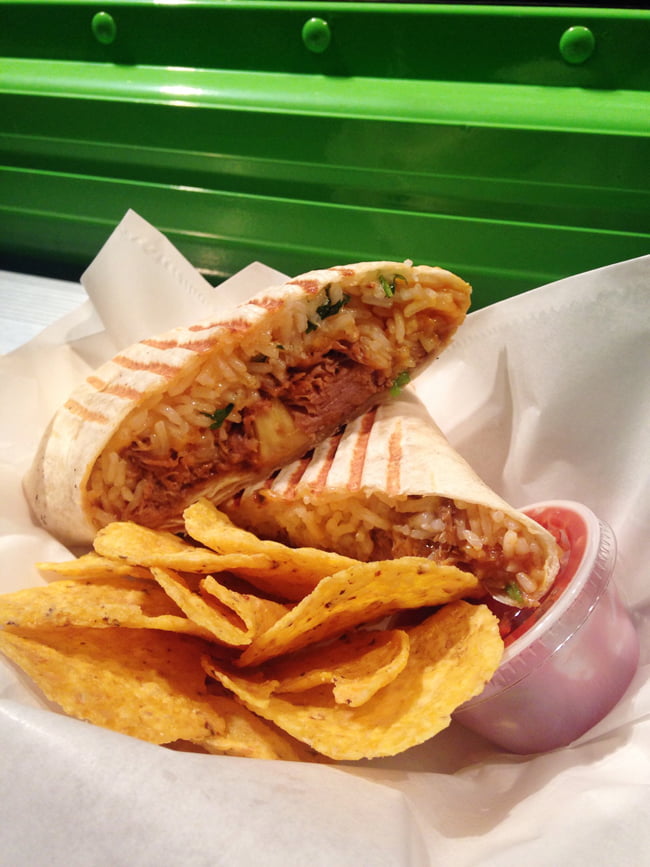 Orlando has welcomed the food truck movement with open arms. New food trucks are rolling in regularly, and several have expanded out to brick and mortar locations.
If you need evidence of the thriving food truck scene, look no further than Tasty Takeover in the Milk District.
Located on Robinson Street in the Milk District, an Orlando Main Street and community hotspot frequented by locals in the know, this weekly food truck meet up is one of the best you'll find in Orlando. It's also perfect for date night.
On average, you'll find about 13 trucks set up behind a small strip of Robinson Street, which is home to several eclectic hole-in-the-wall bars, boutiques, and colorful wall murals.
On any given Tuesday night, you can indulge in everything from fresh made donuts to lobster rolls, cheesesteaks, and vegan eats. That's enough variety to solve the whole "where to eat for date night" disagreement once and for all.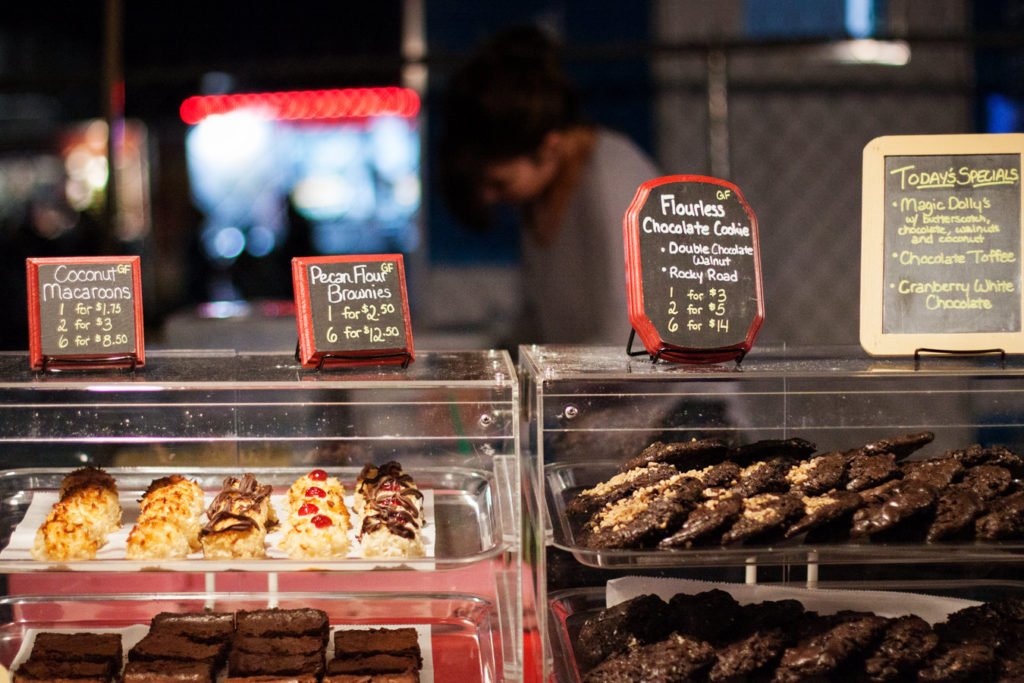 Craving poke? Check out Da Kine Poke food truck. Want dessert for dinner? Treat yourself to donuts from Little Blue Donut Co. Feeling adventurous? Pick from one of many trucks offering diverse international cuisine. There's no need to settle for just one truck either, it's more fun to share fare from several until you've induced an enjoyable food-coma.
While several food trucks remain in the current rotation, more often than not you'll find a new selection from week to week. The rotation keeps things fresh and there's always a culinary adventure waiting.
During our visit, my date and I sampled food from three different trucks.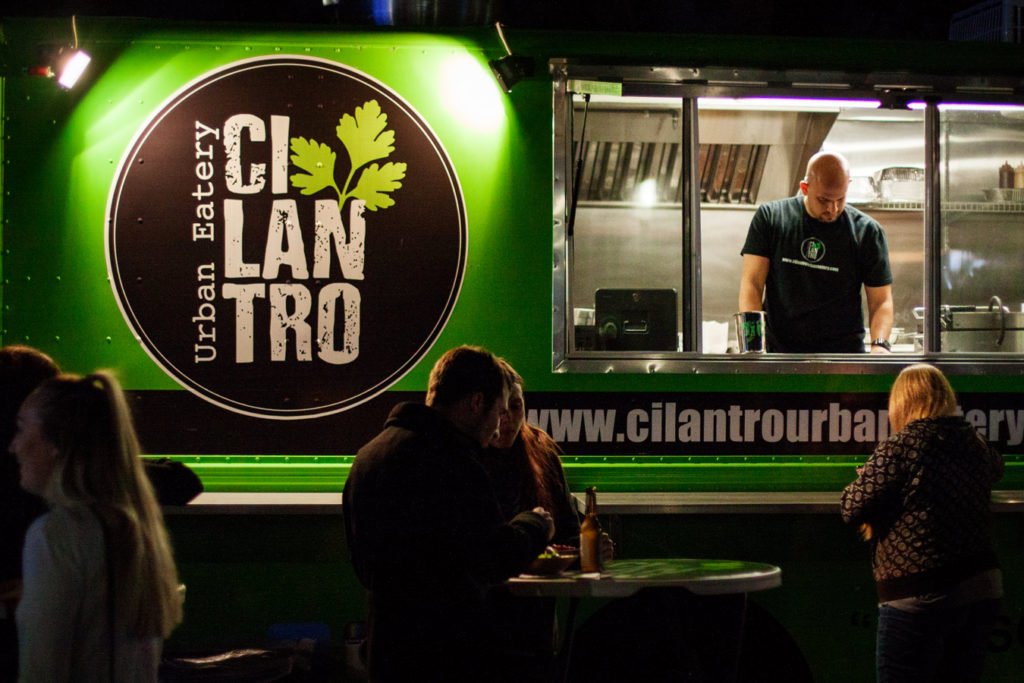 My Hawaiian BBQ Pork Burrito from Awesomerittos Cilantro Food Truck was a balanced mix of sweet and slightly spicy, filled with juicy BBQ pork, cilantro rice, pineapple jalapeno salsa, and chipotle mayo.
My date chose a gyro (sans pita), a salivating mix of gyro meat, tomatoes, lettuce, and cilantro from Louie's Bistro. It came served with a side of fries and a heavenly lemon cream sauce for dipping (and double dipping).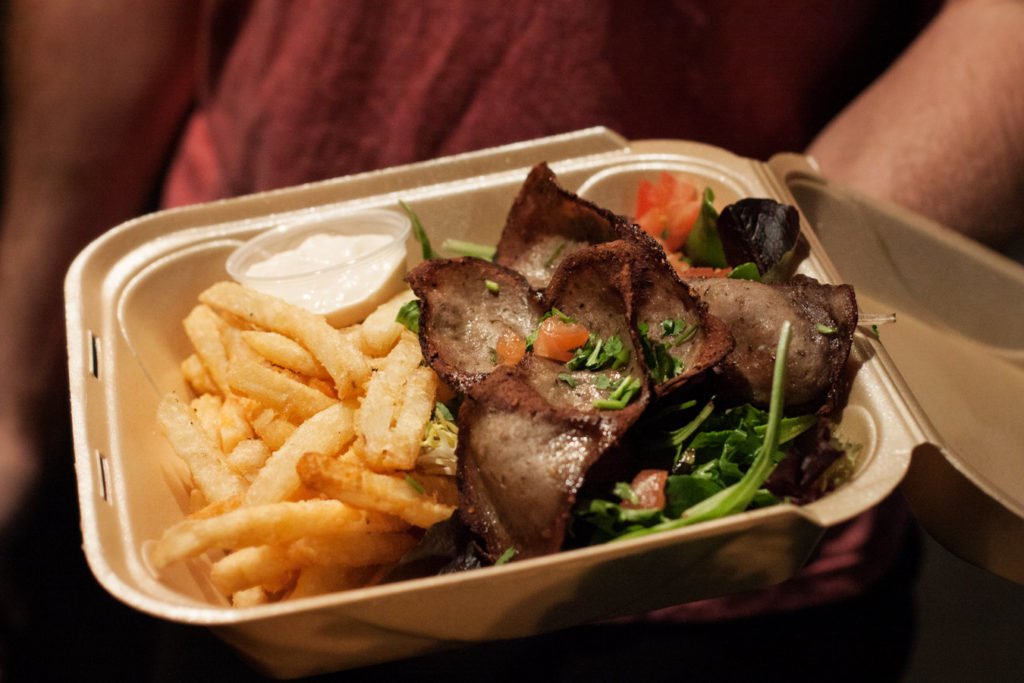 For dessert, we shared two donuts from Little Blue Donut Co., s'mores and a strawberry nutella donut drizzled with creamy nutella and topped with fresh berries.
After getting our foodie fix, we also popped into Sandwich Bar, a small but lively bar offering up an impressive craft beer selection.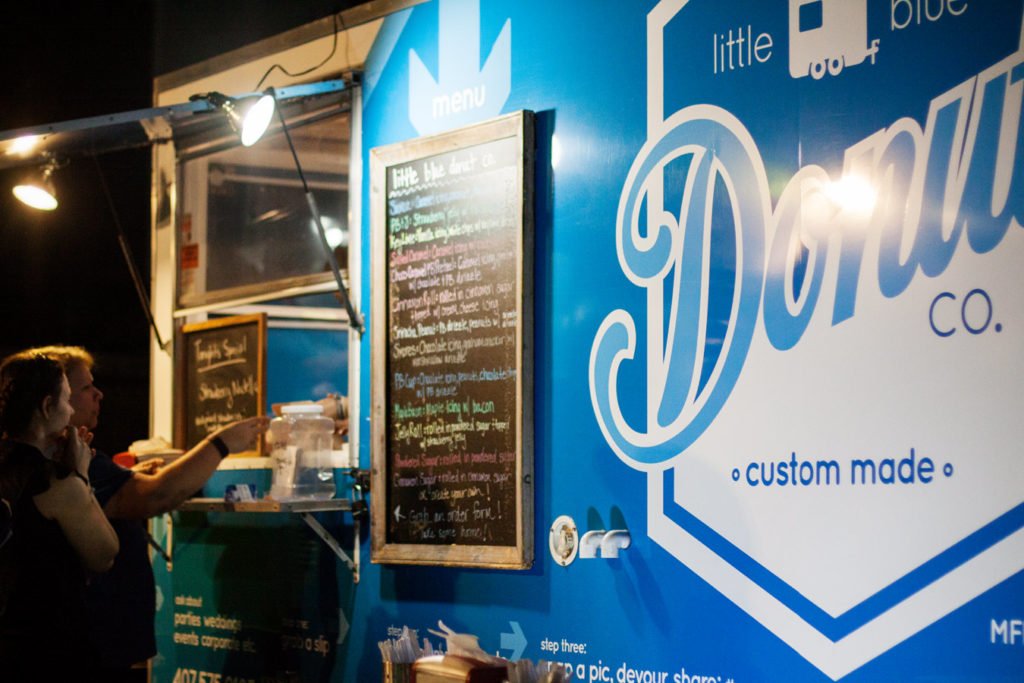 One of the best perks of Tasty Takeover (besides the food!) is that you can bring your food into any of the bars, and take your drinks out as you please.
Tasty Takeover offers the best of both worlds to date-goers: great food that's also budget-friendly. Food portions are generous and typically priced around $8-$12. Plan to spend $30-$40 on two dishes, a shared dessert, and a few beers.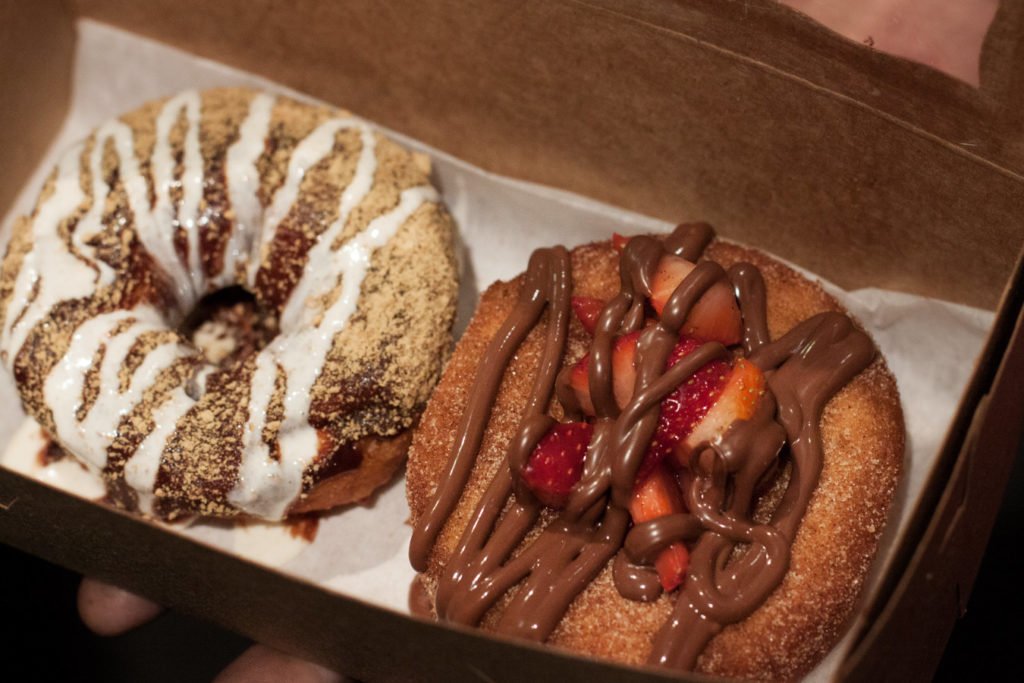 You really can't beat Tasty Takeover for a fun and casual date night. Community, delicious eats, and drinks are all packed into a fun setting perfect for everyone from those on a first date to long term couples looking to shake up the norm.
Details
Tasty Takeover in the Milk District happens every Tuesday from 6:30-10pm at 2424 E Robinson St.
Free street parking is available, but if you're arriving later you may have to circle for a while before finding a spot. Be careful not to park in a tow-away zone. In general, there's plenty of parking to be found in the neighborhood side streets.
To check the food truck list for the week and get additional details, visit https://www.facebook.com/TastyTakeover/.
All images by Stephanie Patterson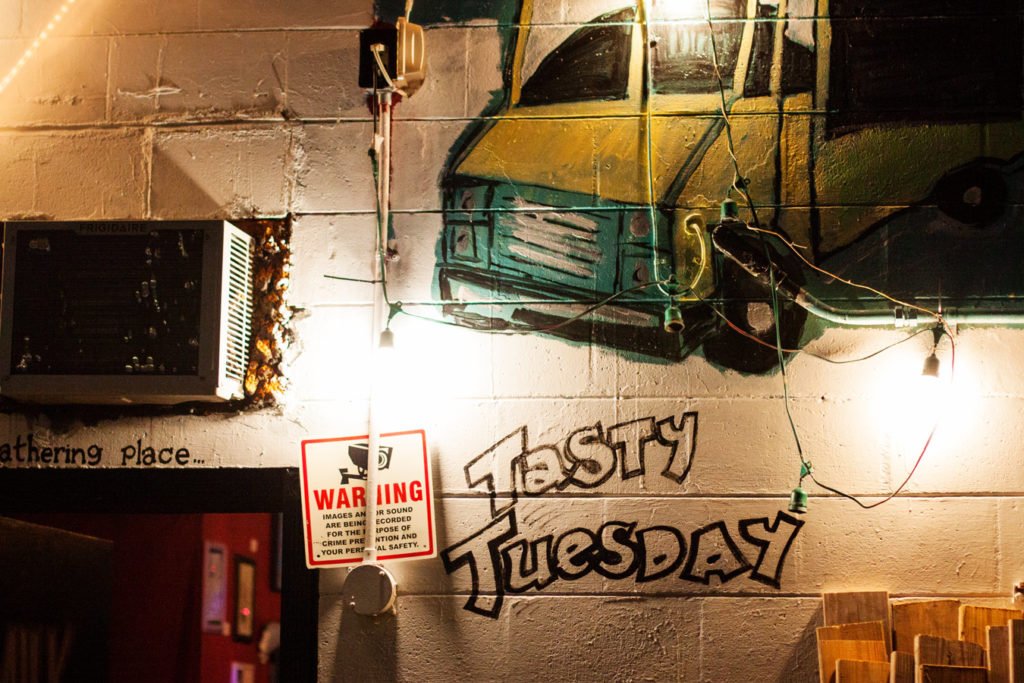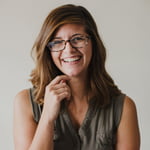 About the Author/Photographer:
Stephanie Patterson is the managing editor of Orlando Date Night Guide. She's a talented professional food and travel photographer and writer with a passion for creativity, the beach and great eats. When she's not taking photos or writing, you can find her exploring the state for her Florida travel blog, Travel Taste Click. Find her online at www.spattersonphotography.com and www.traveltasteclick.com.