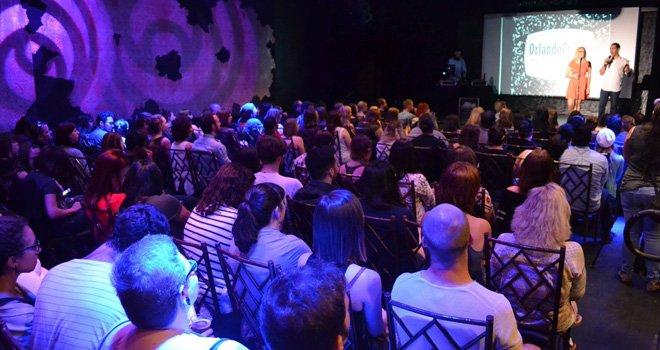 Express yourself with words at one of these eight story clubs and events in Orlando!
Updated August 2019
Whether it's through reading or writing, there are many different forms of communication for our feelings, experiences and thoughts—along with many places in Orlando to express them out loud.
From monthly story telling meetups to Florida's Storytelling Festival held in Mount Dora, there are lots of local places and groups that allow for self-expression and shared interaction with others. Many of these events are great date night opportunities, especially if you're trying to get to know someone better.
Here are a few local spots to share your stories, or listen to the stories of others.
The Orlando Story Club meets quarterly at The Abbey to offer the community a chance to share stories, engage with others and support local causes. Every show has a theme and begins with a prominent member of Orlando sharing a story about a talent or passion they have that relates to the theme. Afterwards, members of the audience are invited to tell a story that's less than five minutes by putting their name in a hat and hopefully getting picked.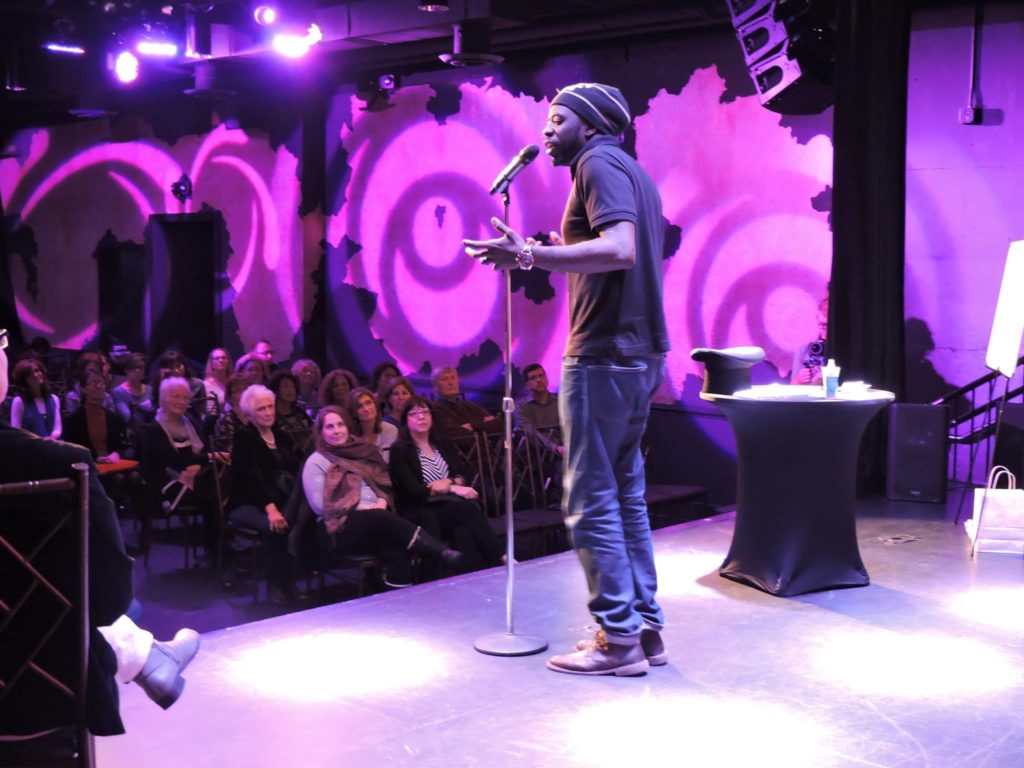 PechaKucha, the viral storytelling event that hosts sold-out crowds, is hosted in a variety of cities worldwide. Locals submit presentations following the PechaKucha 20×20 format: a presentation of 20 images where you get 20 seconds for each image to tell a story. This worldwide storytelling phenomena started in 2003 and has visited Orlando several times. The point is to gather people in an informal and fun environment to share their ideas, thoughts, and stories through images.
Hosted by Burrow Press, Loose Lips is a monthly event at Lil Indies where Orlando writers share original pieces inspired by the last 30 days of news. Writers share works ranging from short stories to poetry and more. Each event features readings by different local writers. Loose Lips is hosted on the first Tuesday of the month beginning at 8pm, and the show typically lasts just over an hour.
These storytellers typically gather the first Tuesday of every month at the Winter Park Library. It is free to attend the event, but only paid dues members of Storytellers of Central Florida can take the stage to share a 10-minute story.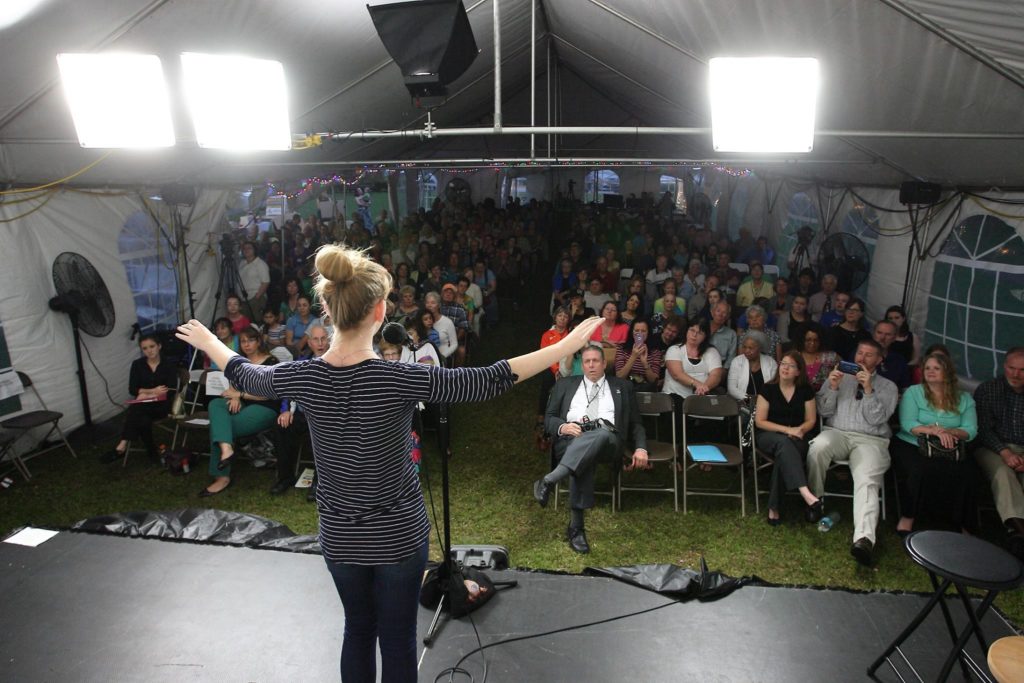 This premier annual storytelling event hosts workshops, concerts and story readings for Florida storytellers of all ages. People from across the U.S. come to learn and share in the art of storytelling. The festival also features nationally recognized keynote speakers. This next event will be held at the Lakeside Inn in Mount Dora from January 23-26, 2020.
Burrow Press hosts a quarterly reading series that brings together local and visiting writers from around the world. It allows for local storytellers to share ideas and literature with other local and visiting writers.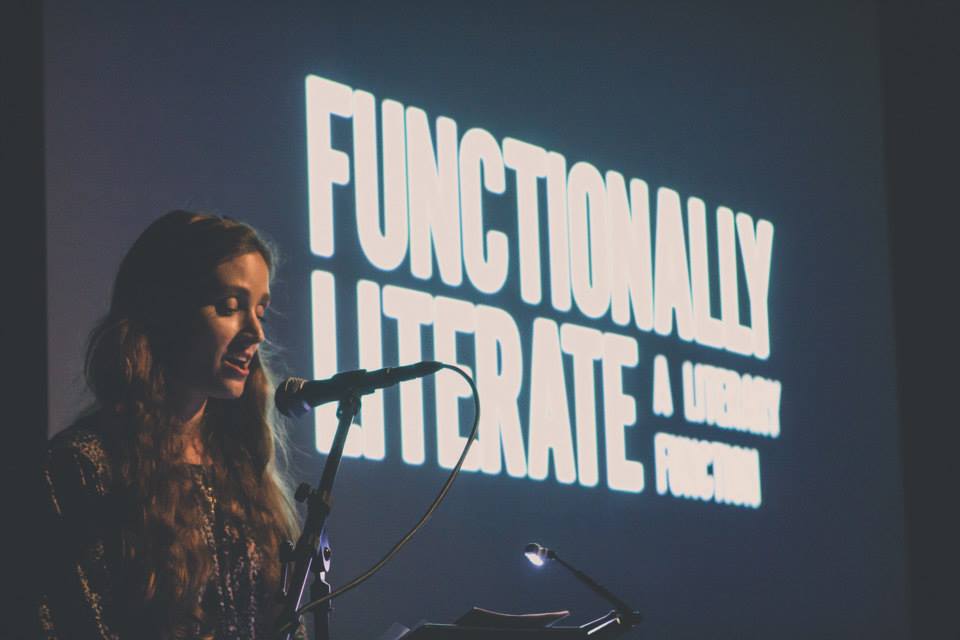 Select Saturdays mark a unique writing and self-expression event in Central Florida—expressive art journaling. The class is led by Laura Bohn, an artist and art therapist, at the Atlantic Center for the Arts in New Smyrna Beach. She guides participants through an exercise combining journaling and art to provide insight and understanding to emotions, reduce stress, and allow for relaxation.
Feature image credit: Orlando Cringe