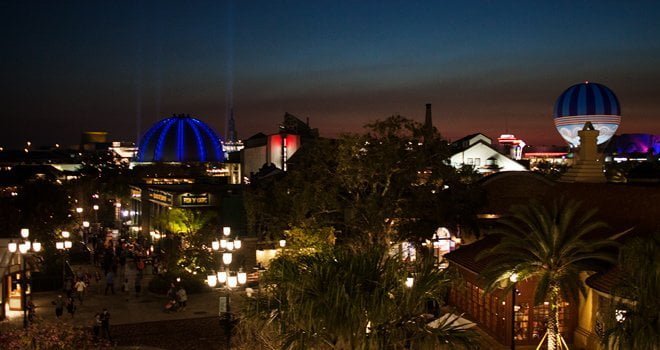 By day, Disney Springs is a hot spot for tourists and shoppers, but locals know the real fun begins after dark. A multitude of bars and restaurants, each with their own distinct vibe, beckon you in for a fun-filled evening of live music, crafty adult beverages, and hearty fare. And did we mention parking is free? Wait until the sun goes down to start your adventure with our top picks for atmospheric late night fun.
STK Orlando
Driving to Miami or flying to Vegas to experience a restaurant that effortlessly blends food and music isn't necessary. We've got one of our own in Orlando at STK, where the tunes are upbeat (yes, feel free to get up and dance!), the drinks are flowing, and the food is plentiful. Modern furnishings and a rooftop terrace are the icing on the cake.
Best for: Dinner, drinks, and dancing
Why we love it: Steakhouses can be a bit intimidating and uppity sometimes, but such is not the case at STK. Swanky digs, a DJ, and quality surf & turf fare make this a date night must.
Open 'til: 11pm Sunday-Thursday, midnight Friday-Saturday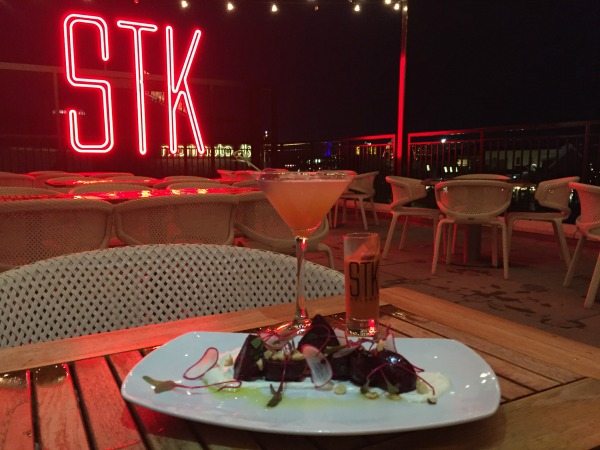 Paddlefish
Dining at Paddlefish is a true experience, as the restaurant itself is housed inside a spacious, multi-level steamboat. While the boat is stationary, at times it's hard to remember you're not actually cruising down a river. Each level is more stunning than the last, but the real draw is the rooftop lounge and bar area. Enjoy sweeping views of the springs along with a Southern cocktail.
Best for: Sunset drinks
Why we love it: The rooftop deck lounge offers some of the best views of Disney Springs (go for sunset), and the seafood menu is heavenly (especially the lobster roll).
Open 'til: 11pm Sunday-Thursday, midnight Friday-Saturday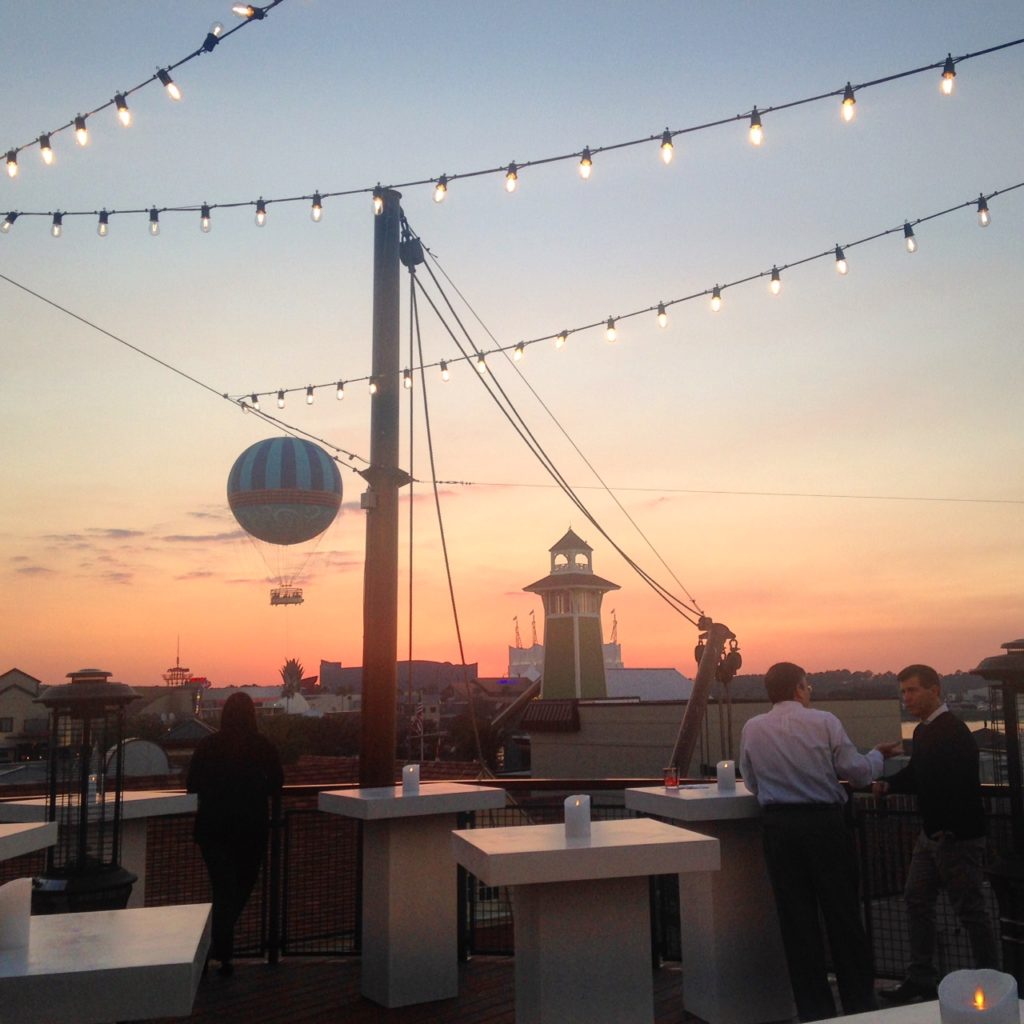 Morimoto Asia
Morimoto Asia remains one of Disney Spring's best restaurants with its swanky interior and top notch menu, helmed by Chef Masaharu Morimoto. You can get a taste of the spectacular fare once the sun has gone down with a special late night menu available in the restaurant's Forbidden Lounge from 10pm-close.
Best for: Late night bites and drinks
Why we love it: The late night menu includes a host of $8 cocktails and eats, making Morimoto Asia the perfect spot for a budget-friendly meal after dark.
Open 'til: Midnight Sunday-Thursday, 1am Friday-Saturday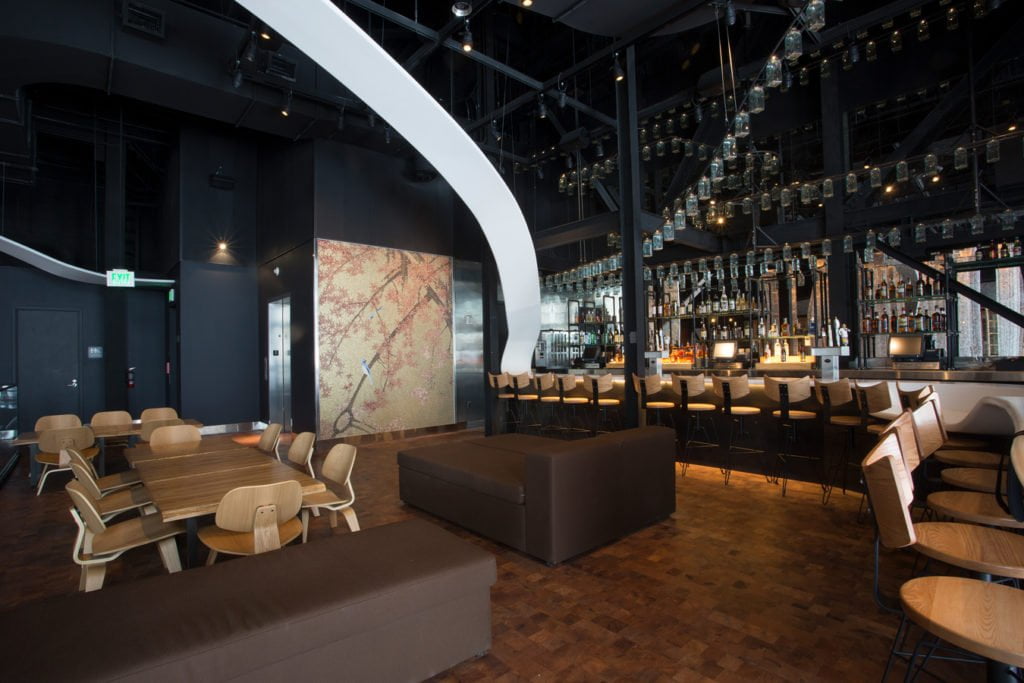 Planet Hollywood Observatory
Planet Hollywood Observatory recently reopened after some serious renovations and a mini menu makeover by celebrity chef Guy Fieri. Now, the interior is a large observatory complete with an outdoor lounge, large-scale movies projected on the wall, a new menu, and more. Speaking of the menu, it's worth feasting on one of the gigantic burgers or candy-loaded milkshakes.
Best for: Over the top eats
Why we love it: The exciting atmosphere is great for date night, girls' night out, entertaining visitors from out of town, and just about any occasion you can think of.
Open 'til: Midnight Sunday-Thursday, 1am Friday-Saturday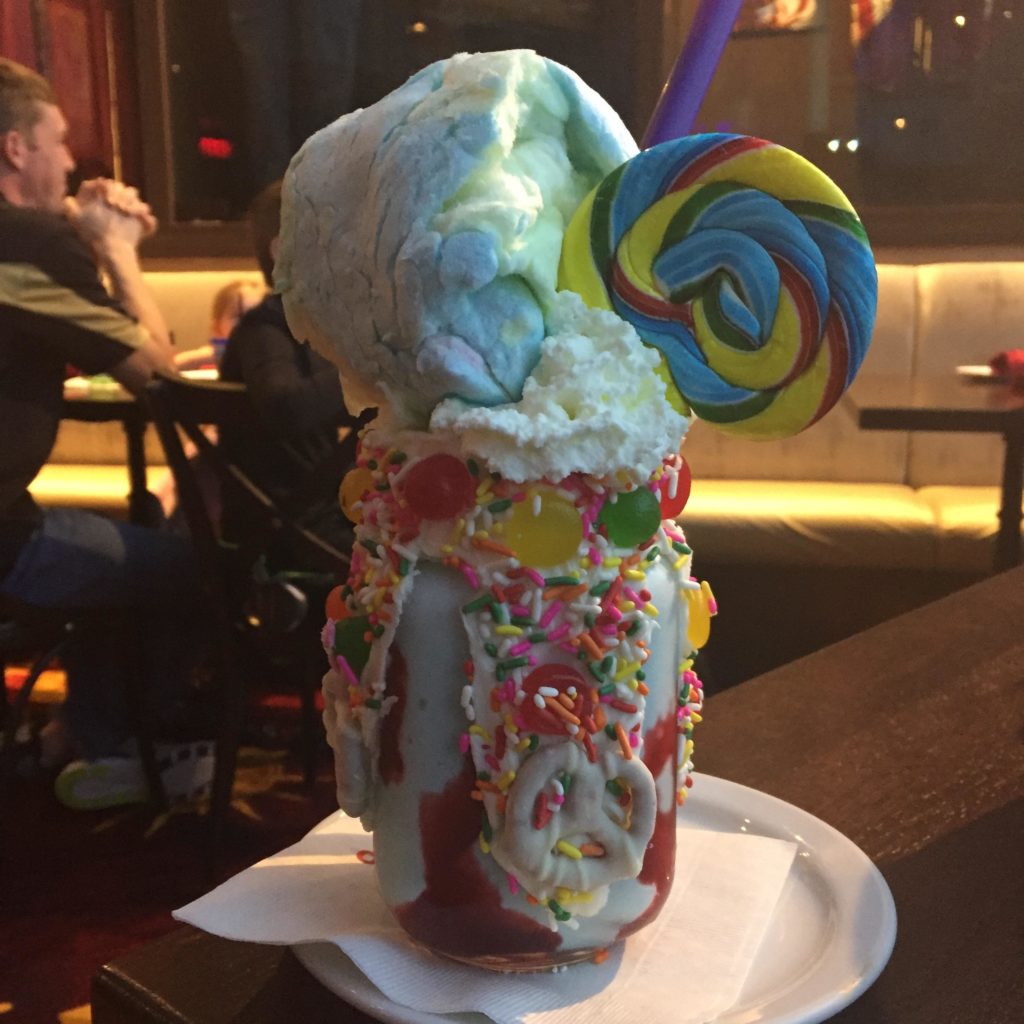 The Boathouse
You'll know you've arrived at The Boathouse when you spot the colorful vintage Amphicars (car/boat hybrids) lined up by the water outside. This sight alone is intriguing enough to make you wonder about the restaurant the tours leave from, and The Boathouse doesn't disappoint. Wander the dock and boardwalk, relax while listening to the nightly live music, enjoy a drink on the waterfront patio, take a tour on the Italian water taxi, or settle in for an upscale meal.
Best for: Live music
Why we love it: Between the waterfront dining, nightly live entertainment, and classy Italian water taxi tours, it's tough to pick our favorite thing about this Disney Springs staple.
Open 'til: 1:30am daily (kitchen closes earlier)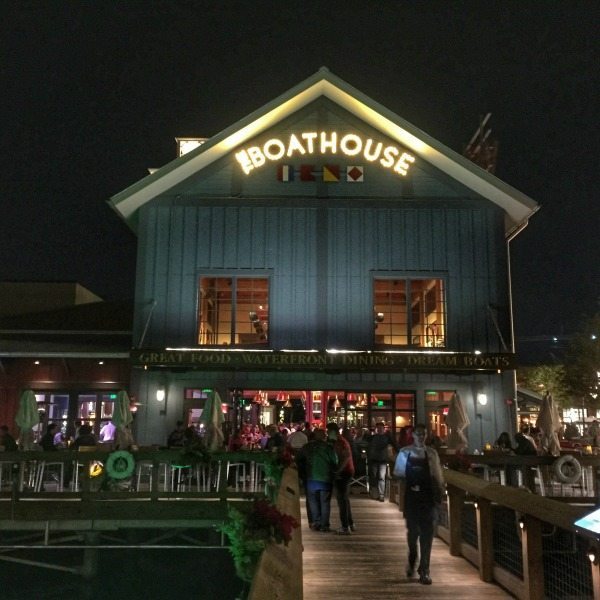 Raglan Road
If you want to be entertained, head straight for Raglan Road. Live music, Irish dancers, and authentic hearty fare are served in a pub plucked straight from Ireland. (No really, they shipped it from Ireland.) Sing along to lively Irish tunes while enjoying a tasty (if a bit pricey) meal and pint late into the night.
Best for: Late night
Why we love it: Raglan Road has been a longstanding Disney Springs favorite, dating back to the Pleasure Island days. The live bands are top notch, and the food authentic and fresh in this inviting pub.
Open 'til: 2am (kitchen closes earlier)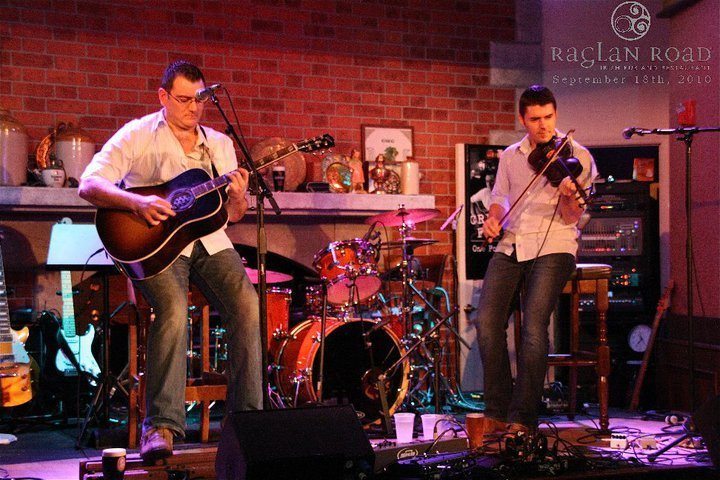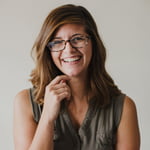 About the Author/Photographer:
Stephanie Patterson is the managing editor of Orlando Date Night Guide. She's a talented professional food and travel photographer and writer with a passion for creativity, the beach and great eats. When she's not taking photos or writing, you can find her exploring the state for her Florida travel blog, Travel Taste Click. Find her online at www.spattersonphotography.com and www.traveltasteclick.com.
All images by Stephanie Patterson and Kristen Manieri unless otherwise noted