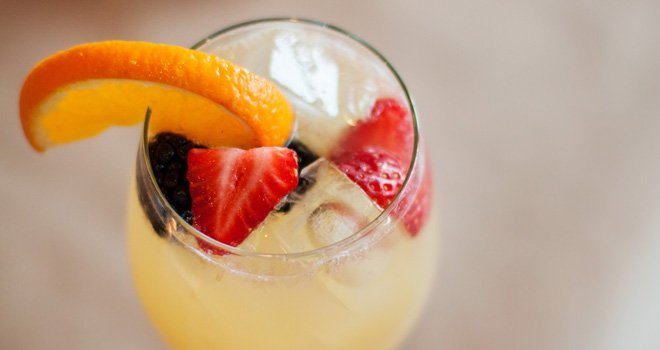 Winter Park has a sophisticated air about it: European influences, higher end restaurants, specialty boutiques, and manicured gardens all contribute to a beautiful city that can also cost a pretty penny for date night. But upon further inspection, wallet-friendly eats in an inviting atmosphere await discovery. Case in point: happy hour at Boca Winter Park on Park Ave.
Boca is nestled on a quieter corner of Park Ave., close enough to the action while being far enough away to lend a relaxed vibe. The Charles Hosmer Morse Museum, Hidden Garden shops and restaurants (one of our favorite hideaways off Park Ave), and Central Park are all a short stroll away. You can dine alfresco while people watching, or head indoors to the open and inviting interior, which is exactly what we did during a recent visit to test out the weekly happy hour.
Served at the bar Monday – Friday from 3-6pm, happy hour at Boca features $5 drink specials alongside a total of eleven farm-to-table fresh bites priced from $3-$8.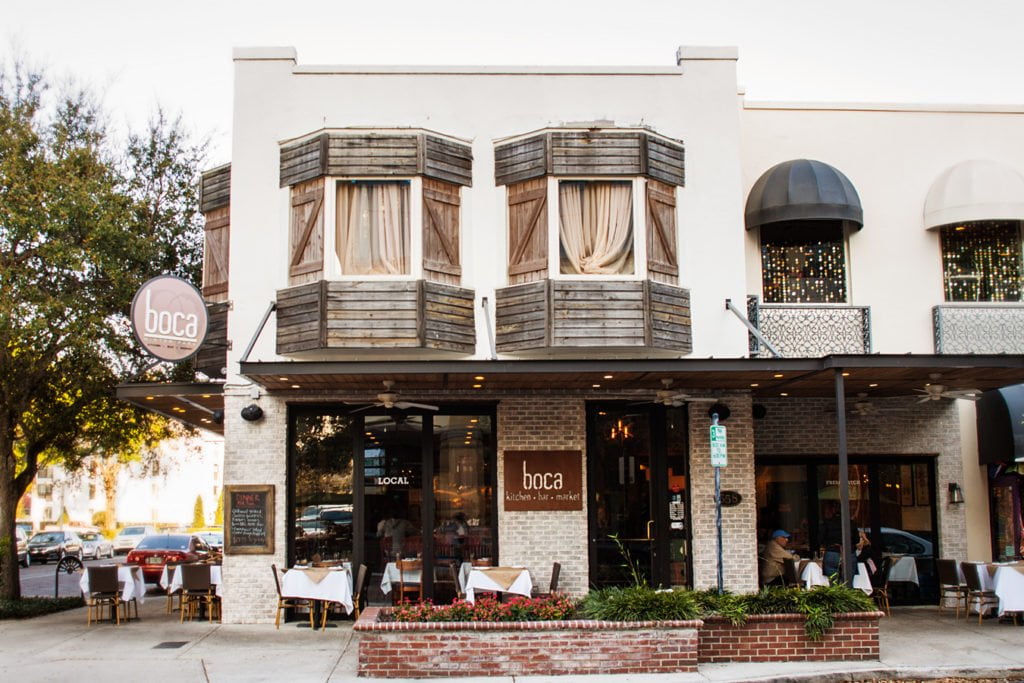 DRINKS
The happy hour drink menu features house wines and premium well liquor specials in addition to red and white sangria, all priced at $5.
We skipped the standard beer/wine/liquor and went straight for the sangria. Both the red and white were equally refreshing, and just fruity enough. The red sangria, complete with a splash of apricot liqueur, pineapple juice, and orange juice lending a unique taste, was one of the best we've ever tasted.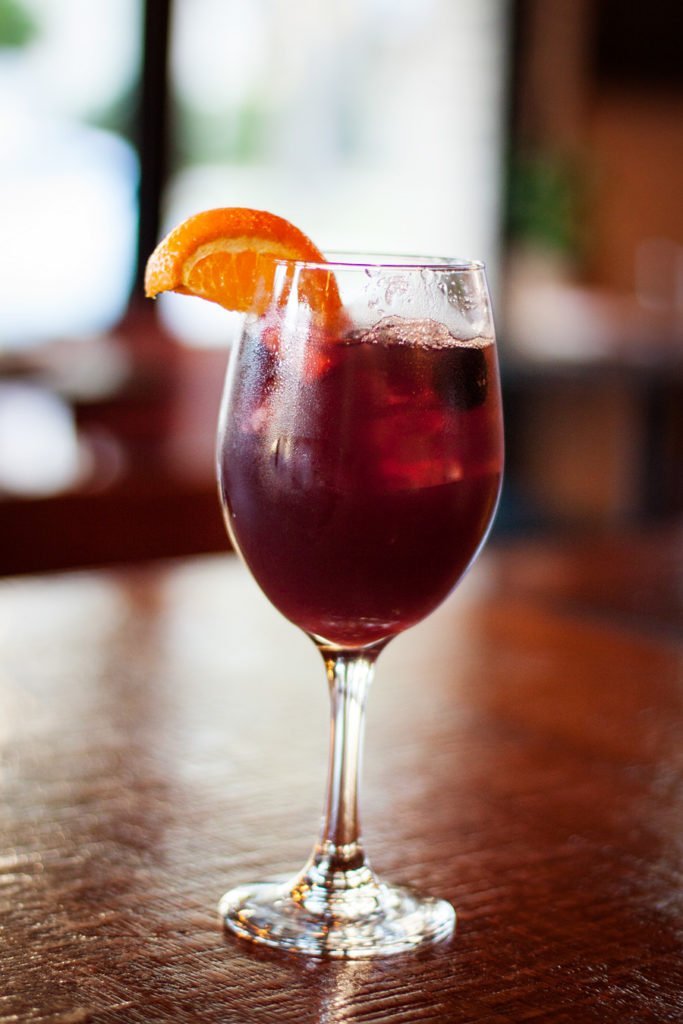 FOOD
We sampled four of the food selections, choosing to try the zucchini fries, brie & apple flatbread, heritage and swine flatbread, and the seasonal ceviche.
The zucchini fries ($3), which come overflowing from a brown paper bag atop a serving board, were our favorite and didn't last long. The breading was crispy and flavorful, and the green goddess dipping sauce provided an extra zing.
The fresh, savory brie & apple flatbread ($5) was another well-balanced dish. The granny smith apples and fresh greens practically make this flatbread a health food in our book, and the warm, gooey brie was a heavenly accompaniment to the pickled red onions, sweet aioli sauce, and roasted chicken.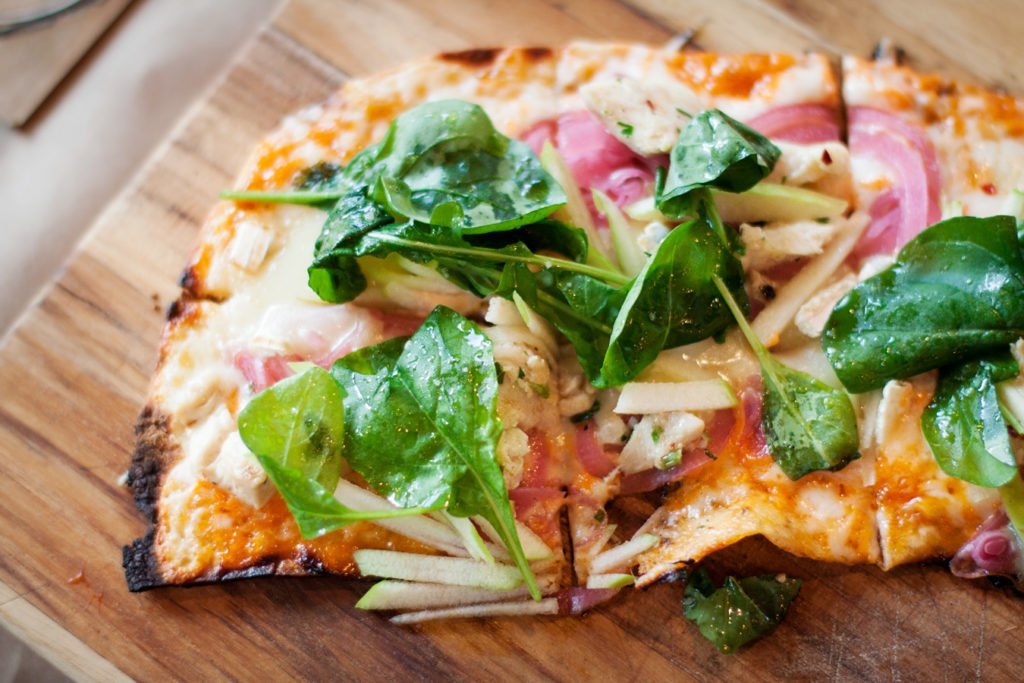 Equally as good, the heritage and swine flatbread ($5) was a delicious mix of smoky and sweet. Boca bacon, white barbecue sauce, caramelized onions, heritage tomatoes, manchego, and arugula all amount to create a flatbread we couldn't get enough of.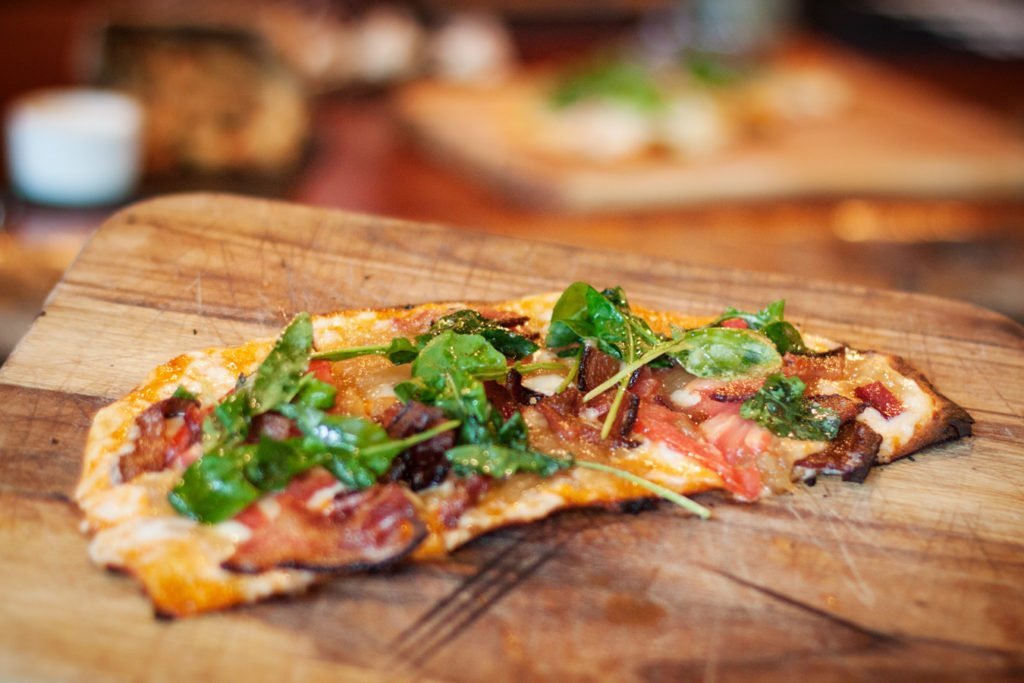 The ceviche ($5) was fresh and artfully presented, featuring Corvina at the time of our visit. The ceviche varies depending on what's in season, so ask before ordering if you're curious.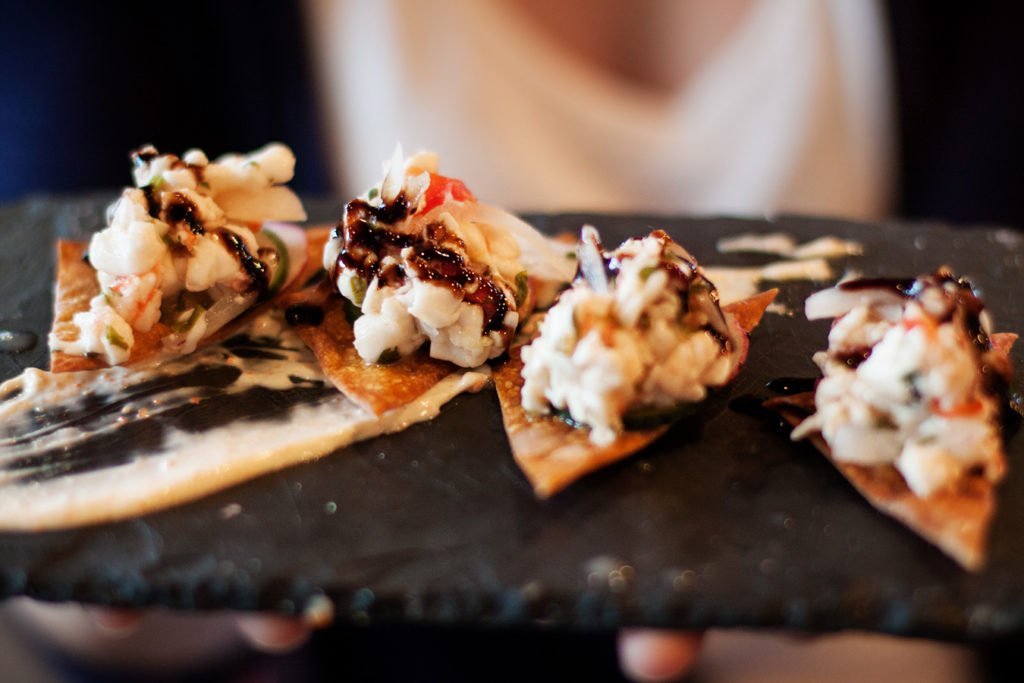 Other light bites on the menu include ABO chips ($3) and the ahi tuna burger ($5).
Update May 2017: Boca recently expanded their happy hour menu with the addition of five new dishes. New menu items include truffle mac n' cheese ($5), smoked fish dip ($8), chicken osso buco ($8), Boca chicken wings ($8), and a charcuterie board ($8).
THE GRADE
Drinks: The price point is excellent considering the location, and there are plenty of options. It's worth returning for the sangria alone, but we'd love to see a few of Boca's famous hand-crafted cocktails added to the lineup.
Food: The menu features a healthy mix of specially priced menu items and offerings exclusive to the happy hour menu. Some of the portion sizes felt a bit small for sharing, but at $3-$5 a plate, it's easy enough to order 4-5 dishes for sharing. The food quality and presentation are impressive.
Setting: It's all too easy to lose track of time between good conversation, a warm atmosphere, and friendly service. The bar area is large with plenty of seating, and we enjoyed making friends with other guests nearby.
Boca scores an A-. While we'd like to see a bigger variety of drink offerings on the menu and slightly larger portions, the value and atmosphere make for an enjoyable–and affordable–evening on Park Avenue.
Boca Kitchen Bar Market
358 N Park Ave Suite A
Winter Park, FL 32789
bocawinterpark.net
Happy hour is served at the bar Monday – Friday from 3-6pm.
Want more happy hour info? Check out our Guide to Orlando Happy Hours.