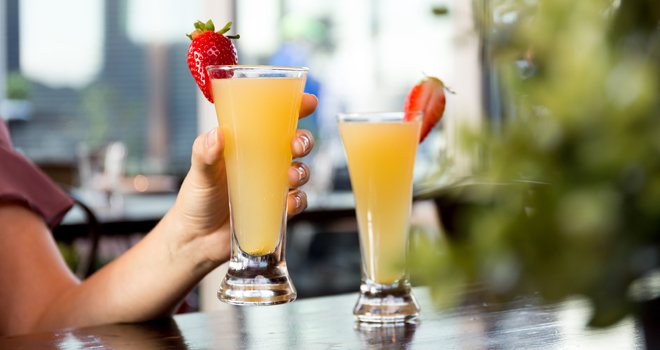 Brunch food and cocktails…you can't have one without the other. Lucky for us, there's no shortage of options for brunch in Orlando when it comes to seriously great food and drinks. However, not all brunch spots are created equal. The standard menu offerings work well in a pinch, but what constitutes a truly great brunch in our eyes is a combination of several things: a great atmosphere, exceptional food, and quality brunch sips that can be had at a fair price for what you're served.
We're focusing in on local favorites that offer endless brunch cocktail deals alongside savory and unique menu offerings. Whether you love mimosas, Bloody Marys, sangria, or crafted cocktails, these options are all sure to impress your date, your wallet, and your palate.
1. Seasons 52
I recently visited Seasons 52 for the first time and now I understand what the fuss is about. The mini indulgence dessert menu is definitely enough to keep me coming back, but brunch is equally impressive. The brunch cocktail options are plentiful: peach or raspberry bellinis, Bloody Marys, mimosas, and sangria. And for those who can't decide, the endless brunch sips option ($14.90) allows you to mix and match the previous four options to your heart's content. This option is available at both the Sand Lake Road and Altamonte Springs locations in the Orlando area.
Backing up the cocktails is a seasonally inspired food menu, which boasts a wide variety of cuisine despite being relatively small in offerings. I recommend the shakshuka or short rib hash. Just don't leave without sharing at least one mini indulgence!
Brunch is offered Sundays from 10am-1pm.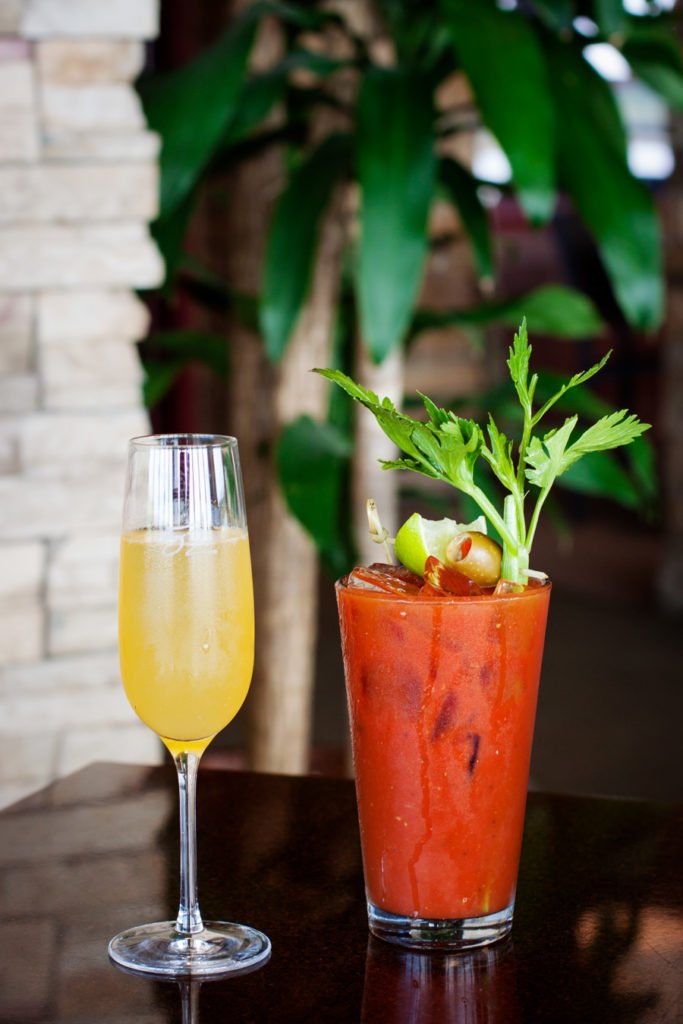 2. Soco Thornton Park
Thanks to fun daily specials, we'd gladly hang out at Soco Thornton Park all week long. Dinner is a date night affair, but brunch makes for an excellent daytime date on a lazy weekend where you can't bother to get out of bed for breakfast until well after 10am. Soco has one of the best outdoor patios in Orlando, which pairs perfectly with the fantastic Florida weather in Spring, Fall and Winter. Sitting outdoors with the sun in your face and a slight breeze, $10 bottomless mimosas make the experience sweeter. Brunch cocktails by the glass are also available, with six libations on the menu.
Speaking of the menu, you won't want to miss out on the excellent Sunday fare. Homemade pop tarts, Korean-style fried chicken, quail & waffles, stuffed French toast, and a wide variety of equally fun dishes dot the extensive menu of small plates, salads, and hearty main dishes. The chicken-fried cauliflower steak is worth a try.
Brunch is served Saturdays and Sundays from 11am-3pm.
3. Reyes Mezcaleria
Bottomless mimosas and sangria are par for the course at most brunch hot spots, but Reyes Mezcaleria in Orlando's North Quarter District ups the ante with FIVE bottomless options. Take your pick of $15 bottomless mimosas, sangria, micheladas, Bloody Marys and Bloody Marias.
The stylish and spacious interior sets the tone for a Sunday Funday with the girls or a casual brunch date with your love. On the menu, feast on dishes with Mexican flair like chilaquiles, fundido scramble, and maize cakes. I'm partial to the breakfast burrito with a side of chips and salsa to share.
Brunch is served every Saturday and Sunday from 11:30am-2:30pm.
4. DoveCote
I keep telling myself I'll try lunch and dinner at DoveCote, but I can never seem to resist the siren call of their Sunday brunch. The colorful interior, natural light, and dining alcoves for two make it such an inviting space for a Sunday morning meal. Brunch favorite cocktails are in large supply, too, with fresh mimosas (orange, apple, or grapefruit served by the glass or magnum), $15 bottomless rosé, and house Bloody Mary's by the glass or 32oz jug. If you're looking for a signature cocktail to add on to your bottomless fun, give the DC Corpse Reviver a try; it's got a slight zing that will wake you right up after all that indulgent brunch feasting.
Speaking of brunch feasting, the food at Dovecote is far outside of typical brunch fare in the best possible way. The fine herb omelet is creamy, light, and addictive, and the vanilla crème brulee is great for dessert.
Brunch is served every Saturdays and Sundays from 10:30am-2:30pm.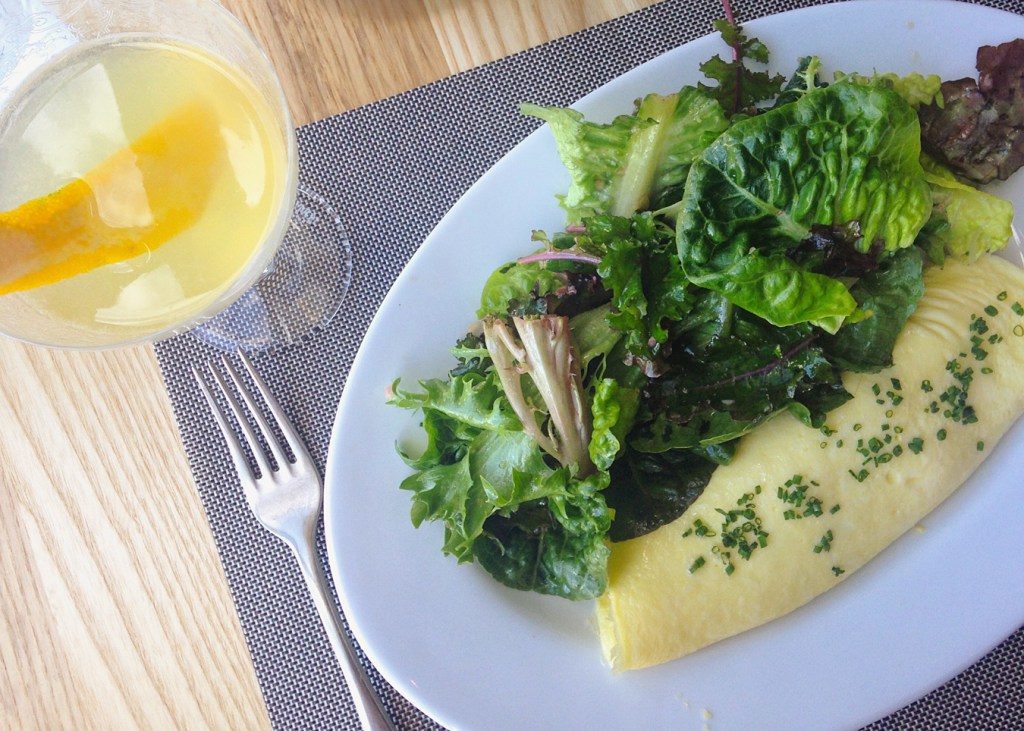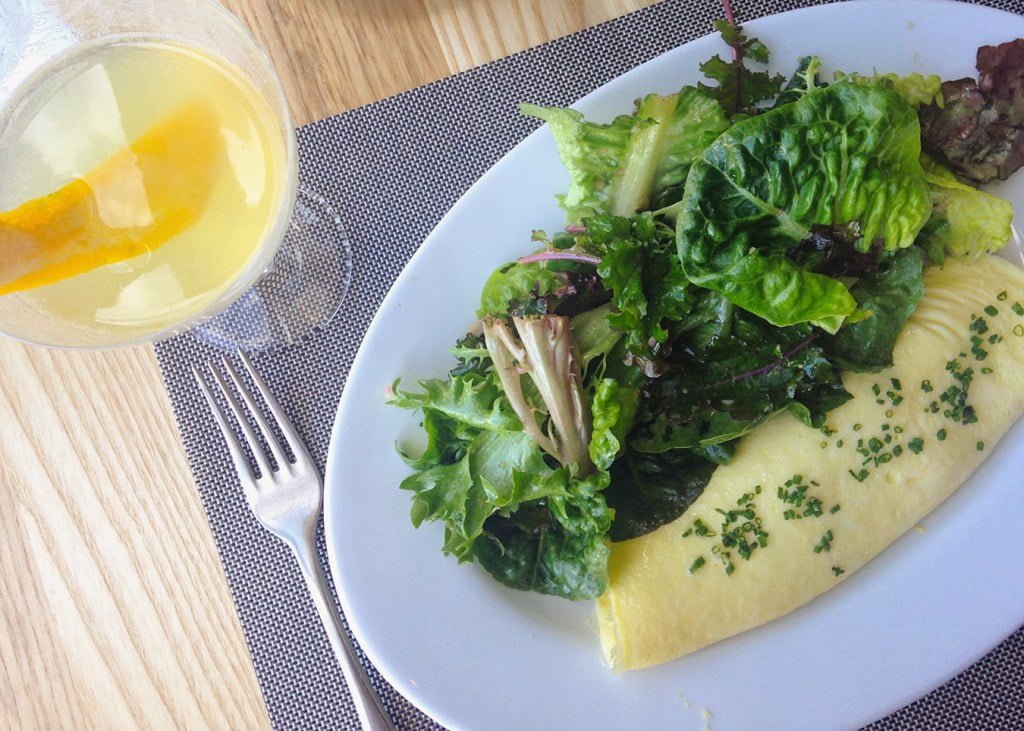 5. Chela Tequila & Tacos (formerly Kasa)
Kasa rebranded as Chela Tequila & Tacos in late January 2018. While numerous changes were made, one thing remained the same: the restaurant's popular weekend brunch buffet. Served every Sunday, the brunch buffet includes an assortment of brunch favorites plus goodies like chips and fresh guacamole. You can get your bottomless fix, too, with bottomless mimosas and sangria. The cost for the buffet with bottomless drinks is $33/person. Did we mention there's also live entertainment?
Feel like sleeping in? Chela's brunch buffet is served all day from 10am-5pm, so you've got plenty of time for snoozing.
The brunch buffet is served Sundays from 10am-5pm.
6. Canvas Restaurant & Market
Wondering where can you find stunning waterfront views, bottomless libations, and top-notch cuisine? Canvas in Lake Nona is the answer. Bottomless mimosas are $12 and come in a variety of flavors including grapefruit and orange. Just save room for one of the signature cocktails, including an insta-worthy frosé.
The kitchen, helmed by Executive Chef Bryan Thoman, pumps out global cuisine offerings like chilaquiles and sweet potato kimchi pancakes. If you're craving something sweet, go for the larger than life seasonal pancake or the decadent and rich Tiramisu french toast. Once you've ordered, sit back and enjoy the waterfront views while relishing a leisurely meal with friends. This is a popular brunch spot, so make reservations online in advance.
Brunch is served Saturdays and Sundays from 11am-3pm.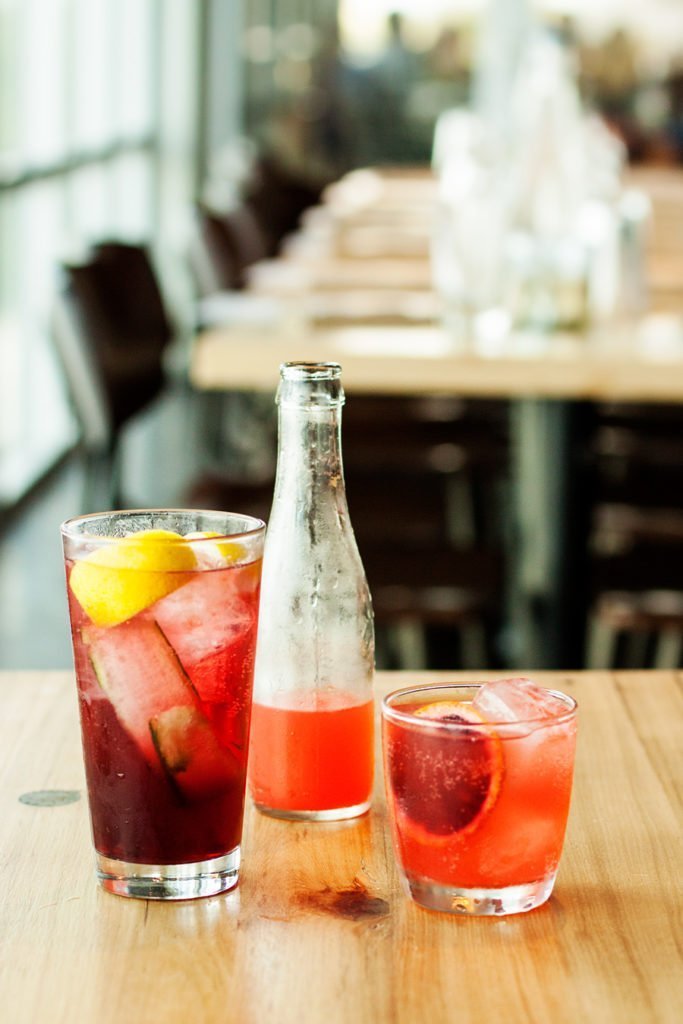 7. The Stubborn Mule
We already love The Stubborn Mule in Thornton Park for happy hour and dinner, so brunch is just the icing on the cake. True to Thornton Park style, this restaurant has an awesome and spacious outdoor patio, although the stylized interior is just as inviting. Bottomless mimosas are offered for $10 in addition to $5 Bloody Marys, red or peach sangria, and the mule of the day. I highly recommend trying at least one Moscow mule while you're there; it's what they're known for!
The brunch menu is full of hearty options ranging from French toast to steak & eggs. The sticky pork belly appetizer isn't a brunch exclusive, but it's a must-try.
Brunch is served Saturdays and Sundays from 11am-2:30pm.
8. Tapa Toro
The area of International Drive that Pointe Orlando and I-Drive 360 call home has become a go-to walkable hub for dining, shopping, live music, and activity enjoyable for locals and tourists. Amid the dining options is Tapa Toro, known for their delicious paella and live flamenco dancing performances. On Sundays, you can enjoy the live entertainment while feasting on all-you-can-eat paella, the classic staple dish of Tapa Toro. Take your pick of unlimited mimosas and sangria (classic and white) for $16 (available with the purchase of an entree or all-you-can-eat paella; 2-hour limit).
Pair your unlimited libations with a selection from the special brunch menu featuring all-you-can-eat paella for $25/person. Each week, there will be 2 paella options from the following: Seafood, Chicken & Chorizo, or Beef & Mushrooms, in addition to a Vegetarian paella which will always be available.
Brunch is served every Sunday from 11am-3pm.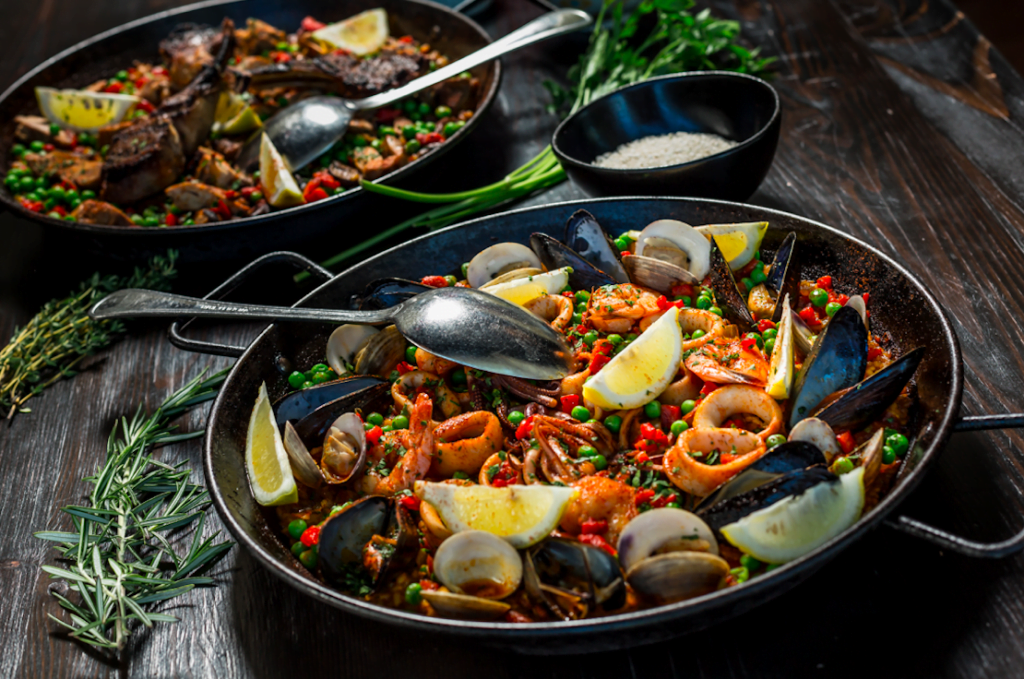 9. The Osprey Tavern
There are so many experiences with date night potential at The Osprey Tavern. The Chef's Table, happy hour, and brunch are just a few of our favorites when it comes to a meal that goes above and beyond the usual. In addition to a specialty brunch cocktail menu, bottomless mimosas are yours to enjoy for $15. Brunch cocktails include a rum brunch punch, tavern Bloody Marys, and more priced from $8-$12 each. The warm tavern atmosphere creates a space where you can easily settle in and linger over your meal.
The menu is rich with fresh, seasonal American fare. You'll find three unique eggs benedict options: Canadian bacon, smoked salmon, and chicken confit; alongside inventive dishes like the pork belly tartine. There are plenty of pastries to go around if you're in the mood for a sweet start.
Brunch is served Sundays from 10:30am-2:30pm.
10. The New Standard
You can now enjoy bottomless mimosas at brunch on Saturdays and Sundays at The New Standard in Winter Park! You'll get to indulge in seven different mimosa flavors for $25 per person. Guests have a two-hour window to try unlimited mimosa flavors along with your meal, because we all know choosing a flavor is the hardest part!
More places to add to your brunch bucket list:
Feature image credit: Tapa Toro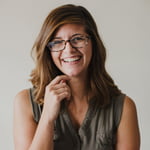 About the Author
Stephanie Patterson is the managing editor of Orlando Date Night Guide. She's a talented professional food and travel photographer and writer with a passion for creativity, the beach and great eats. When she's not taking photos or writing, you can find her exploring the state for her Florida travel blog, Travel Taste Click. Find her online at www.spattersonphotography.com and www.traveltasteclick.com.