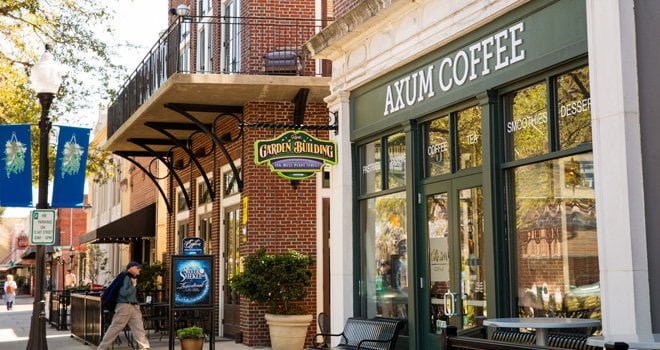 Coffee shops are conducive to productive hours in front of your laptop spent catching up on work, but they're also ideal for a low-key and affordable date night. Take the pressure off a first date by meeting for coffee, enjoy a low-key day date, or just mix things up from your usual. Orlando is home to several coffee shops where the environment is just as delightful as the warm, comforting beverages being served.
Axum Coffee
Axum Coffee is where small town charm, good food, and great coffee collide. Everything about this neighborhood coffee shop will tempt you to cozy up and stay, right down to the inviting comfy furniture. Curl up with a warm chai tea latte and watch the comings and goings of locals, then wander the picturesque streets of Winter Garden, which feel worlds away from the city hustle of Orlando. Axum also serves sandwiches and heavenly desserts if you're hungry. And if you love cats, visit their second location in Clermont at the Orlando Cat Café. The vibe is just as inviting and warm.
Gratitude Coffee
It seems we have a food truck for just about everything in Orlando, and coffee is no exception. Gratitude Coffee is an adorable coffee shop on wheels, which you can find on Edgewater Drive in the parking lot of Cavanaugh's Fine Wine in College Park every Monday-Friday from 7am-2pm. Gratitude Coffee moved to College Park in September 2017 from their previous location at Par Street and I-4. If a cool frappe doesn't put a smile on your face, the friendly owner, Jen, certainly will. The shop is very dog-friendly, so bring along your pooch!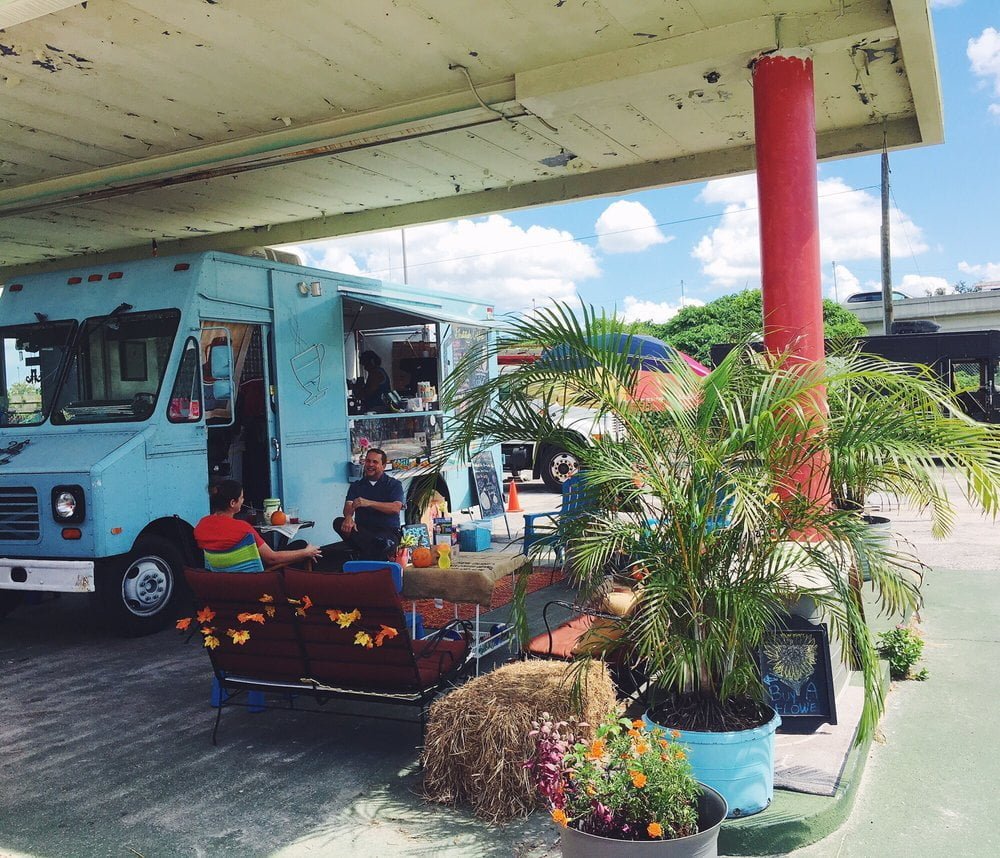 Barnie's Coffee Kitchen
Winter Park is well-known for its brick-lined streets, courtyard hideaways, and excellent food. Wander along the aforementioned streets long enough and you'll eventually find yourself outside of Barnie's Coffee Kitchen, equal parts restaurant and coffee haven. After ordering at the counter, pull up a chair indoors or out. The outdoor seating area oozes charm with a fountain, patio tables, and historic buildings.
Foxtail Coffee
Foxtail Coffee received a lot of hype, and I'm happy to report it's well deserved. Every detail has been carefully designed to create an environment for gathering, from the warm atmosphere to the rustic decor and menu. And gathering is easy here, where there's plenty of seating both indoors and out in the communal courtyard. There's no wrong time to visit, as several options for breakfast, lunch, and dinner are all within walking distance.
DoveCote's Coffee Bar (now Foxtail Coffee)
I'm a huge fan of DoveCote's Sunday brunch, but you don't have to visit for a full meal in order to sip a caffeine creations. The coffee bar–now the second outpost of Foxtail Coffee–located near the rear of the restaurant, is open daily from 7am-9pm. Step up to the counter for grab and go, or pull up a seat and indulge in a brunch feast. On the weekends, coffee cocktails are served alongside Foxtail's signature brewed beverages.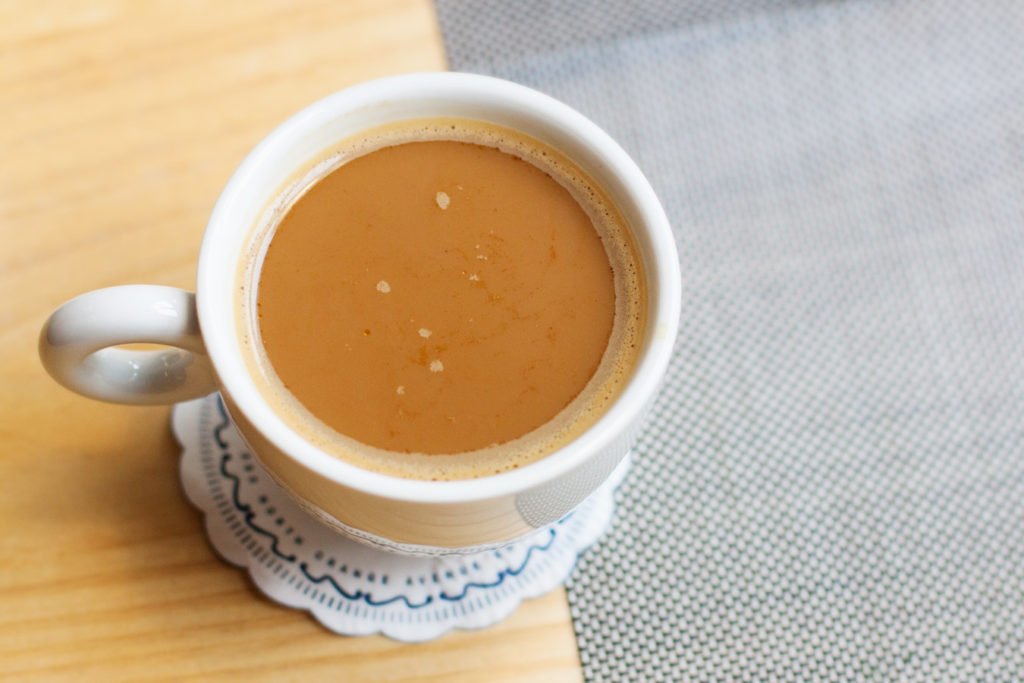 Lineage Coffee
A bustling neighborhood staple, Lineage Coffee is a small but inviting coffee shop located within East End Market in Audubon Park. While you won't find much seating inside the market, the outdoor courtyard is the perfect place to pull up a chair and stay awhile while enjoying a signature cold brew. Succulents and plants of all shapes and sizes from Porch Therapy adorn every corner, and there's live music on certain weekends. Food can be purchased from vendors inside (a Gideon's cookie or La Femme du Fromage mac n' cheese are good choices) for a heartier date.
Stardust Video & Coffee
Stardust Video & Coffee is a longstanding staple of the Audubon Park Garden District. It may be tough to find a parking space, but the effort is totally worth it. In addition to coffee, Stardust serves up a variety of creative cocktails and a healthy food menu. The interior is colorful and eclectic with plenty of seating throughout several dining rooms, and if you're lucky you can snag a table outside. Try visiting on a Monday when the parking lot is abuzz with the weekly community market.
Outside Orlando: The Poor Porker/801 E. Main
Lakeland may be a bit of a hike from Orlando, but there are endless reasons the day trip is worth the drive. The Poor Porker is one such reason, a community gathering place that also happens to serve some insanely delicious beignets and a unique, flavorful campfire cold brew among other goodies. This spot alone makes the 1.5-hour trek down I-4 worth it. Sip on your drink and savor your sweets in the sunshine, or dine inside a teepee. The indoor/outdoor space is full of salvaged antiques, natural elements, creative vision, and cozy nooks. Make sure to keep up with the Facebook page for news on live music and special events. There always seems to be something exciting going on! The Poor Porker is closed Monday-Wednesday, so plan accordingly.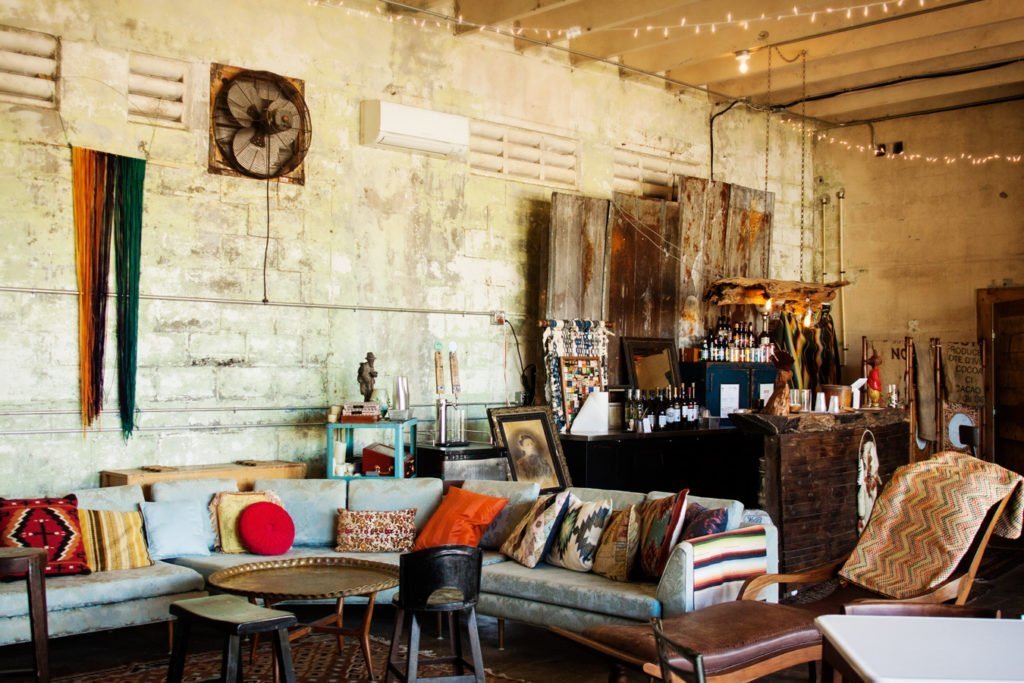 For more caffeinated date ideas, check out our list of Orlando coffee hotspots perfect for serious coffee lovers.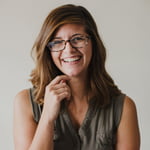 About the Author/Photographer:
Stephanie Patterson is the managing editor of Orlando Date Night Guide. She's a talented professional food and travel photographer and writer with a passion for creativity, the beach and great eats. When she's not taking photos or writing, you can find her exploring the state for her Florida travel blog, Travel Taste Click. Find her online at www.spattersonphotography.com and www.traveltasteclick.com.
All images by Stephanie Patterson unless otherwise noted