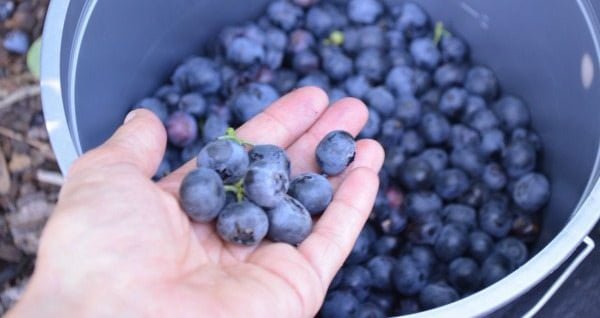 Updated February 2019
As we wave goodbye to strawberries, it's time to make way for another favorite berry: blueberries! From April until June, it's officially high time for enjoying blueberries in Orlando. Beginning in April, festivals celebrating the bite-sized superfood are plentiful and many local farms open their doors to the public for u-pick.
Whether you choose to attend an event or festival, pick your own, or prefer to enjoy your berries in liquid form, there are endless options for getting your blueberry fix before the season's end.
Festivals & Events
Annual Florida Blueberry Festival
The Annual Florida Blueberry Festival provides the perfect excuse to hit the road and explore a nearby city for the weekend. Similar to the Florida Strawberry Festival, this event is a full-blown fair with vendors, food, blueberry treats, performances, blueberry wine, and more. This year's festival will be held at Formosa Garden's Event Center in Kissimmee.
March 28-31, 2019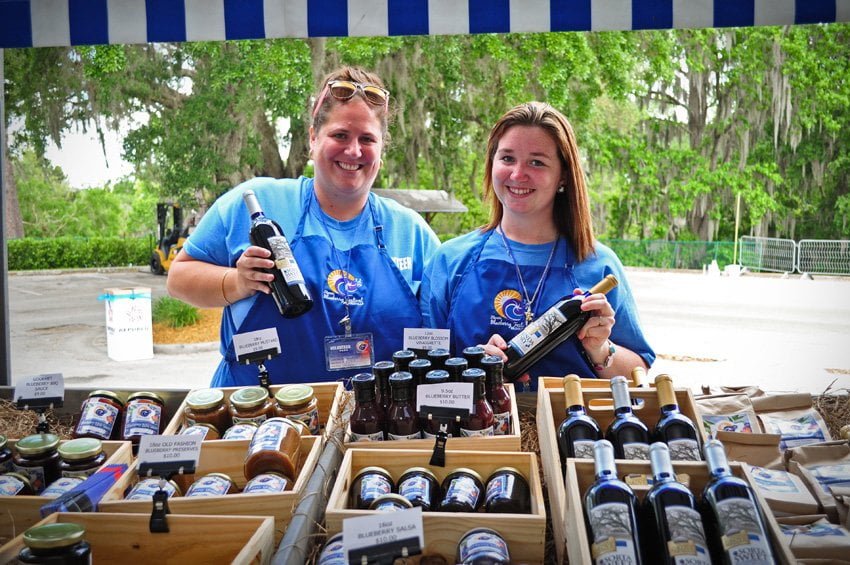 Keel & Curley Winery 2019 Tampa Bay Blueberry Festival
Head to Plant City to a small blueberry farm off I-4 for u-pick blueberries, blueberry wine and beer, food and craft vendors and more. The festival is held at Keel & Curley Winery, home to a brewery and winery in one.
April 6-7 and 13-14, 2018, 8am-6pm
FREE admission; parking is $10
Clermont Clay U Run U Pick Blueberry 5K
Blueberries are loaded with antioxidants and low in calories, making them perfect healthy snacks. Take the health factor one step further by participating in a 5K followed by berry picking. This themed run takes place at Southern Hill Farms in Clermont and consists of a 5K run on the Clermont Clay roads followed by a hearty blueberry pancake breakfast and u-pick berries. Pick a pint of berries at the farm after the race.
April 27, 2019, 7:30am
$40 and up

Mount Dora Blueberry Festival
Held at Donnelly Park in Mount Dora, this festival features crafts and vendors and more local blueberries than you can imagine. The blueberries at the event are from local farms in and around Lake County.
April 27-28, 2019
FREE admission to the festival
U-Pick
Picking your own blueberries is a fun way to spend a day together while also bringing home fresh fruit to enjoy. You'll also directly support the work of Central Florida farmers. We've listed several local u-pick options below, but make sure to either call ahead or check each farm's social media pages prior to your visit to check hours and availability.
A Patch of Blue
Orlando, FL
You don't need to travel far to enjoy a day of blueberry picking! A Patch of Blue is located in Orlando near Baldwin Park. U-pick blueberries are $5/lb. Hours tend to vary, so check Facebook or call ahead before visiting.
321-438-0820
Blueberry Hill Farm (Organic)
Clermont, FL
In addition to u-pick, this farm also offers hayrides and other farm activities. Five varieties are available, including organic berries. U-pick is typically offered Wednesday-Sunday from 9am-4pm, but it's always best to call and check first. Prices are $4/lb or $7/lb for organic.
863-944-1401
Southern Hill Farms
Clermont, FL
Southern Hill Farms has one of the largest offerings for u-pick with 10 varieties to choose from. U-pick is offered Tuesday-Sunday from 9am-4pm. Prices are $4/lb for u-pick, $5/lb for pre-picked, and $2/lb for frozen berries.
407-986-5806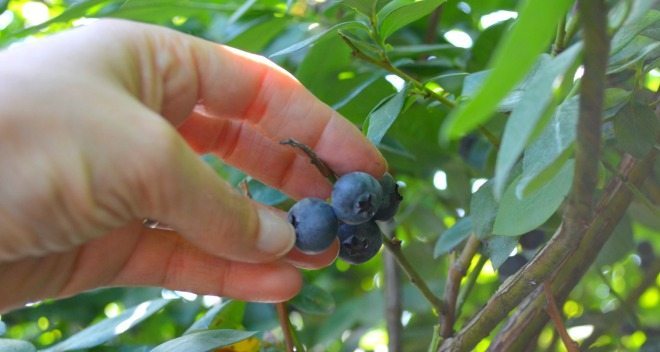 Bekemeyer Family Farm
Winter Garden, FL
This family farm offers u-pick blueberries, strawberries, oranges and veggies. The farm is open for u-pick Wednesday, Saturdays and Sundays from 9am-2pm. Visit their Facebook page or call ahead for details on what's available.
407-917-8068
Beck Brothers
Windermere, FL
This farm outside of Orlando has loads of blueberries in addition to local honey for sale. Berries are $3 for a 6oz pint, $10 for a 3lb clamshell, and $15 for a 6lb bucket. The farm is open daily from 9am-5pm, but check the Facebook page just in case.
407-656-4353
Tom West Blueberries
Ocoee, FL
This local blueberry and citrus farm has four blueberry varieties to choose from: Emerald, Jewel, Primadonna, and Springhigh. Credit cards are only accepted on the weekends, so bring cash if visiting on a weekday! The farm is open for u-pick daily from 9am-5pm.
407-656-3223
Lake Catherine Blueberries
Groveland, FL
This farm offers two varieties of berries: Emerald and Jewel. Pluck a few berries right off the bush to decide which variety you like best; taste testing is encouraged. The farm is open every day from 9am-5pm; call ahead or visit their Facebook page for frequent updates.
352-551-4110
Ever After Farms
Mims, FL
Ever After Farms is a local blueberry farm located within a quiet farming community near the east coast. Here you'll find over 30,000 blueberry bushes ripe for picking from April-June. Other activities at the farm include a tractor-pulled hayride and meeting the farm's Clydesdale horses.
321-269-9502
Visit visitlakefl.com and pickyourown.org/FLeastcentral.htm for even more local options. Here's a guide to u-pick farms in Central Florida for strawberries, blueberries, and citrus.
Drinks
Two Henry's Brewing / Keel & Curley Winery
What originated as a blueberry farm in Plant City has since morphed into a one-stop shop tasting room for craft beer, berry wines, and ciders. The Belleview Biltmore Blueberry Vanilla Wheat is a crisp, refreshing blueberry beer. Also worth trying is a sample of the Jalapeno Blueberry Porter, a unique spin on berry beer with a slight kick. Several blueberry wines are also available by the bottle and glass and food is available if you're hungry.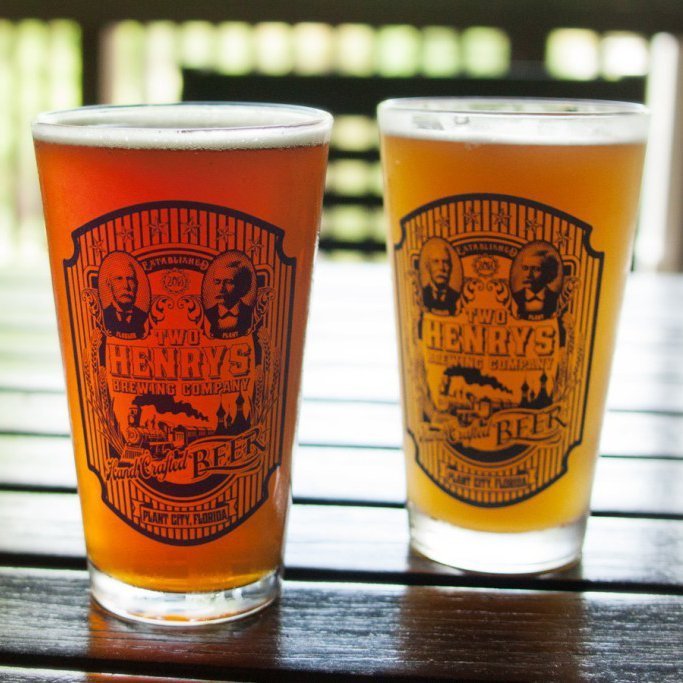 Dragonfly Robata Grill & Sushi
Dragonfly Robata Grill & Sushi has several house-infused vodkas. The blueberry infused vodka is perfect for the season. Try it in a martini made with pomegranate and a splash of lemon juice. House-infused vodkas are on special during happy hour, so plan your visit accordingly.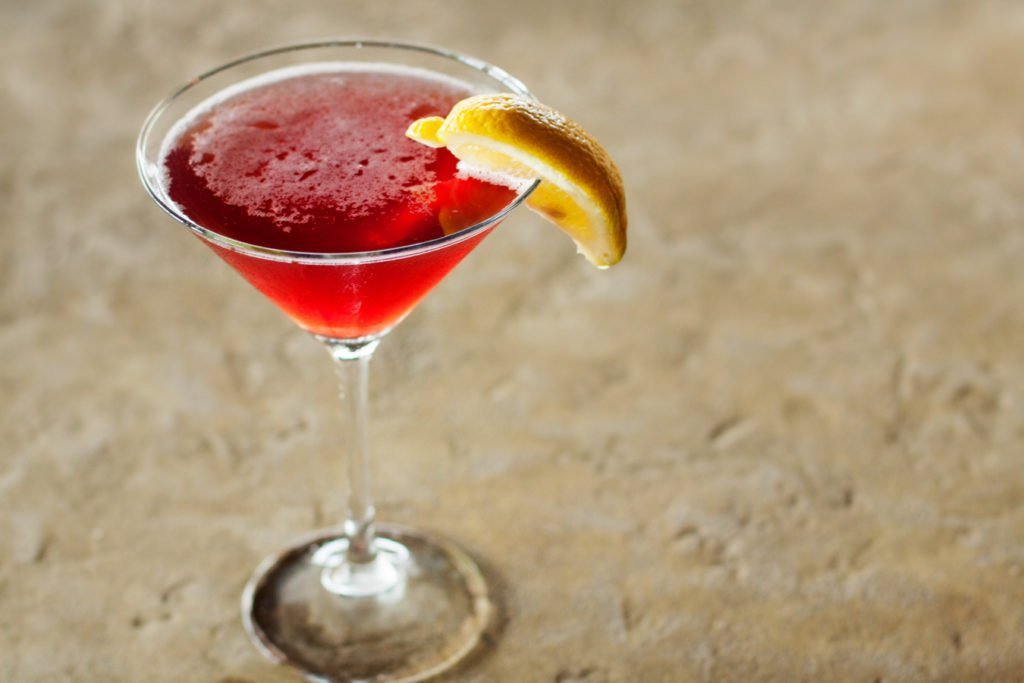 Highball & Harvest
Located within the Ritz-Carlton Orlando, Highball & Harvest makes for an excellent laid-back date night. The focus on fresh farm fare doesn't stop at the table; it goes into the cocktails made with seasonal ingredients as well. For a seasonally appropriate adult beverage, try the Doc Holiday, made with Tito's vodka, blueberry jam, and house-made ginger beer.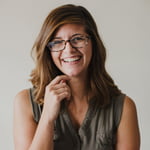 About the Author
Stephanie Patterson is the editor of Orlando Date Night Guide. She's a talented professional food and travel photographer and writer with a passion for creativity, the beach and great eats. When she's not taking photos or writing, you can find her exploring the state for her Florida travel blog, Travel Taste Click. Find her online at www.spattersoncreative.com and www.traveltasteclick.com.