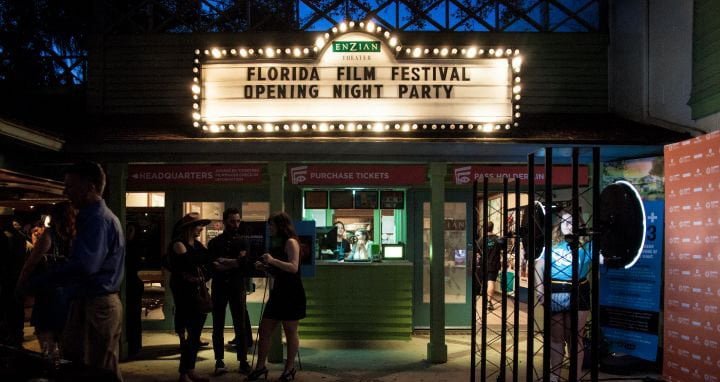 Attention movie buffs: the 26th Annual Florida Film Festival (FFF) will bring the red carpet to Orlando for 10 days April 21-30, 2017. This must-go festival is packed with films, celebrity guest events, parties, and forums you won't want to miss.
This year's festival features more than 180 feature length and short films, giving you plenty of chances to enjoy a unique dinner and a movie date night (or several). Films are screened at Enzian and Regal Winter Park Village. Browse titles and descriptions at www.floridafilmfestival.com/program/films.
The fun begins with the Opening Night Party, hosted by Enzian Theatre and Eden Bar, on April 21 from 6pm-1am. The evening will feature a screening of THE HERO, starring Sam Elliott, Laura Prepon, Nick Offerman, and Krysten Ritter. Enjoy a post-film celebration complete with fantastic food and drinks, and ample time for mingling with other movie lovers. Participating vendors include Hourglass Brewing, Hunger Street Tacos, Pizza Bruno, and Tito's Vodka among others. Tickets are $140 for the film and party, or $125 for party only.
The FFF will host several celebrity guest appearances throughout the week. Celebrity events kick off April 23 with An Evening with Lea Thompson, featuring Back to the Future, one of the most beloved films of the 80s. Additional celebrity events include An Evening with Billy Crudup, featuring Jesus' Son (April 28, $50), and An Afternoon with David Zucker and Robert Hays, featuring Airplane! (April 29, $25).
All films will be followed by a Q&A session, and celebrities will be in attendance for their respective events. Backstage passes are available for $125 each for select events, which grants you access to the event in addition to a meet & greet and photo opportunity after the film.
For the full lineup of films, guests, parties, and forums visit http://www.floridafilmfestival.com/program/.
FREE EVENTS
On a budget? You can still enjoy the Florida Film Festival during one of several free events throughout the week, most of which are open to the public.
Popcorn Flick in the Park: Barefoot in the Park
April 25, 8pm
Central Park, Winter Park
Catch a FREE outdoor screening of Barefoot in the Park, starring Robert Redford and Jane Fonda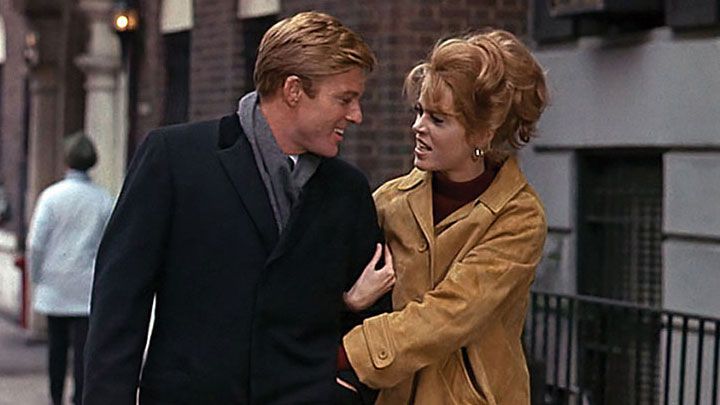 Whole Foods Market Tasting Reception
April 25, 8pm
Eden Bar
Enjoy complimentary appetizers from Whole Foods Market
Sip and Savor: Cocktail Tasting
April 26, 6-8pm
Eden Bar
Sample craft cocktails provided by Diageo
In addition to the above events, festival forums and discussions are free to attend.
PARTIES
Aside from the Opening Night Party, the rest of the week is full of opportunities to mix, mingle, and have fun with fellow festivalgoers. Held April 22 at Regal Winter Park Village, the Festival Block Party offers festival ticket and pass holders free drinks, appetizers, and live entertainment.
Additional parties to attend:
Locally Fresh!
April 23, 11am
Enzian
$12
Local farmers and food vendors partner with filmmakers at this much-loved event. Savor samples, watch documentaries, and attend cooking demonstrations. A free farmers market will follow the event.
Awards Bash
April 29, 4:30pm
Enzian & Eden Bar
$45 in advance, $50 day of
Be there when the festival award winners are announced and get access to a pre-ceremony dinner and post-ceremony party. Dinner begins at 4:30, followed by the awards ceremony at 5:30, and the after party at 6pm.
Enzian & Eden Bar will also host two Sunday Brunch Buffets ($13.99 per event) on April 23 and April 30.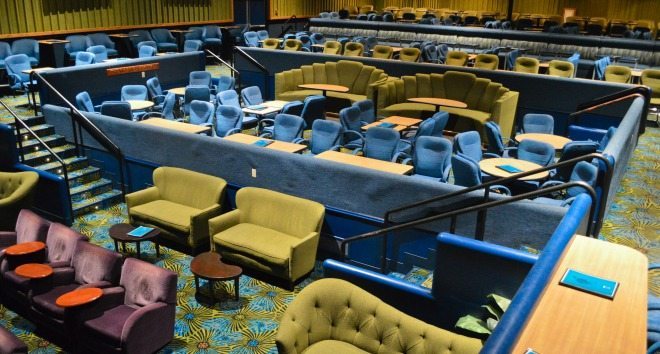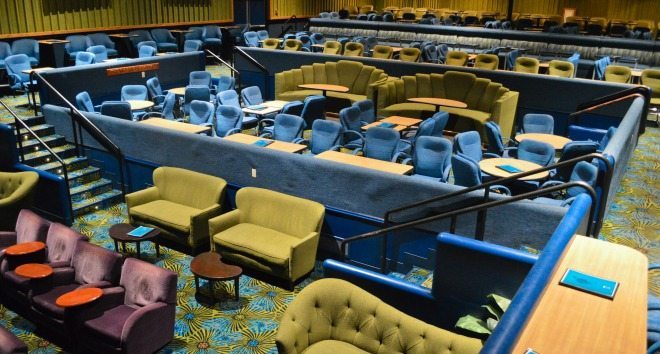 TICKETS
Several ticket options are available, ranging from budget-friendly single movie tickets to full festival passes for the ultimate movie lovers.
Individual tickets can be purchased for $9 (matinee – before 5pm) or $11 (regular).
If you'd rather attend several films, opt for a festival package for discounted tickets. The Cinematic Sampler ($50) includes 5 film vouchers, the Film Buff ($95) includes 10 film vouchers, and the Aficionado ($180) includes 20 film vouchers.
For the full experience, go for a festival pass! Passes have several perks, including ticketless entry and guaranteed admission to the films you want to see as long as you arrive 30 minutes prior to show time.
Ready to binge? Plan your festival experience by visiting www.floridafilmfestival.com.