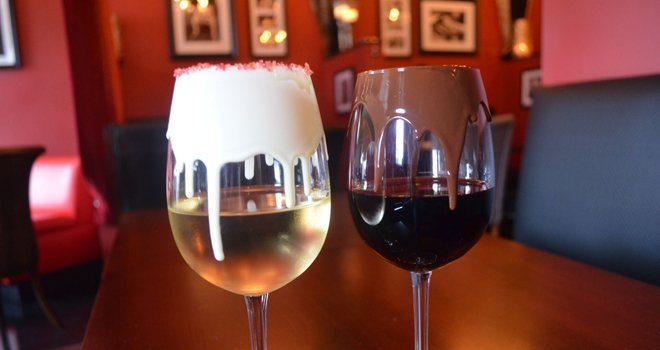 Orlando is chock full of quality eateries. From the upscale to budget-friendly, to tried and true classics and culinary risk takers, it's no wonder we're getting national attention for the great restaurants that call our city home. Alongside new restaurants appearing monthly lays another facet of our culinary scene worth exploring: dessert.
Candy-themed cocktails, dessert-only restaurants, and Instagram-worthy milkshakes are just a few of the treasures to indulge in about town. And who better to enjoy these sweet concoctions with than your best girl friends? Skip dinner and head straight for dessert guilt free. These local restaurants, shops, and bars have the official girls' night seal of approval.
The Bakery Bar
What could be better than a night out with friends sipping on dessert inspired cocktails like Key Lime Pie Margarita, Crème Brulee, and Apple Pie Old Fashioned? The Bakery Bar, which opened in the Church Street District in February, is a dessert themed bar perfect for girls' night. Signature dessert cocktails, candy-encrusted shots—like the Snickers shot—and craft cocktails are on the menu in addition to a full bar. Wooden spoons serve as wall décor, and comfy leather sofas create perfect nooks for group get-togethers.
Know before you go: Current hours are Friday-Saturday from 6pm-1:30am. The Friday happy hour (6-8pm) features $3 off signature cocktails.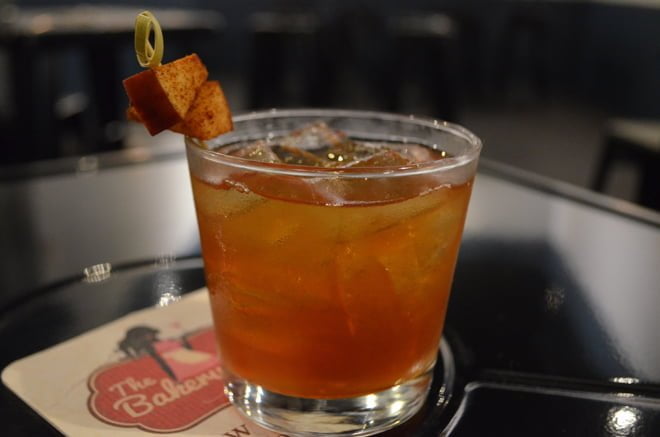 Better than Sex
The sensuous menu made up exclusively of dessert and decadent cocktails at Better Than Sex lives up to its name. Better Than Sex, which originated in Key West, is a dream come true for the sweet-toothed and anyone who prefers to skip dinner for dessert. Suggestively named cocktails and desserts may cause some giggles, but they'll soon be replaced by silence after the first bite. Red walls, intimate dining booths, candle light, black and white photos, and classy chandeliers play up the theme. Plan on ordering a few desserts to share in addition to a few glasses of wine, rimmed with chocolate, of course.
Know before you go: Reservations are highly recommended for weekends, especially since seating is limited. Better Than Sex is best for small groups–the largest table seats 4.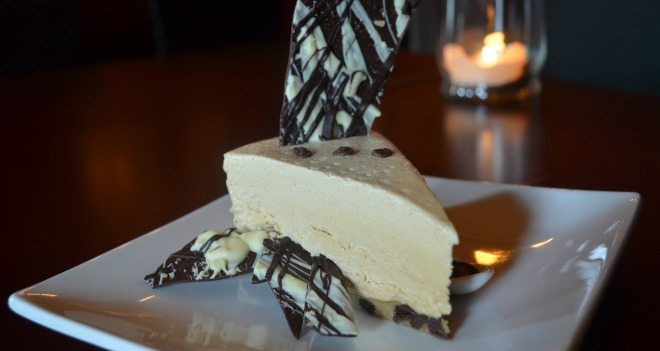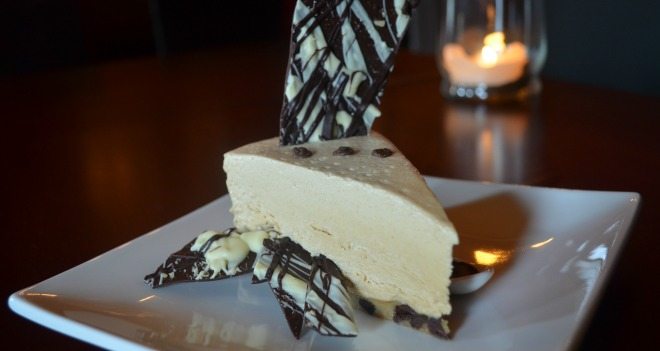 Seasons 52
This restaurant chain is beloved by many couples, but it's the mini indulgences that keep us coming back again and again. Like the rest of the menu, the dessert options at Seasons 52 change slightly with the seasons to incorporate fresh ingredients. Mini indulgences are $3 each with offerings like key lime pie, Belgian chocolate s'more, and chocolate peanut butter torte. The fact that most of the desserts are less than 300 calories is icing on the cake. Go ahead and order 2! My favorite is the savory cheesecake, a creamy and rich dessert made with thyme and goat cheese. Pair your desserts with a glass of wine from the impressive and Sommelier-selected wine list. The bar is the perfect place to park yourselves for the evening.
Know before you go: If you want a full meal along with your dessert, Seasons 52 has a great happy hour Monday-Friday from 4-6:30pm. The flights and flatbreads deal is another great option. Enjoy 3 wine flights of your choice, a full pour, and a flatbread for $15.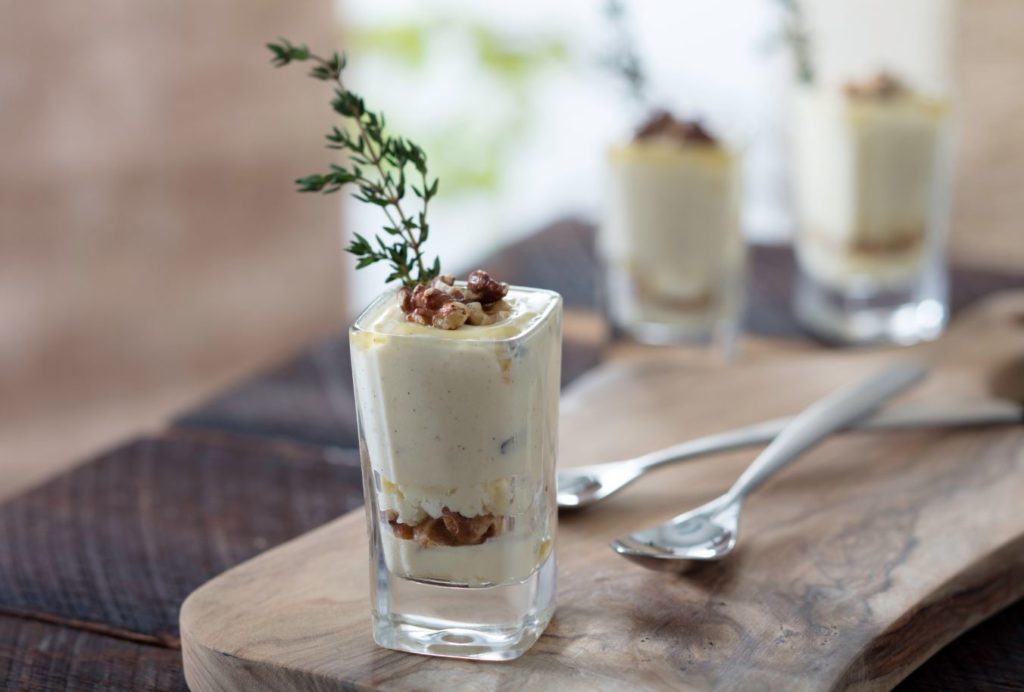 Toothsome Chocolate Emporium & Savory Feast Kitchen
Dining destinations where eating is transformed into an experience are apparent in new eateries like Toothsome Chocolate Emporium & Savory Feast Kitchen at CityWalk. The towering, steampunk themed restaurant makes an impression, but it's the impressive sweets menu that draws you inside. The promise of milkshakes adorned with lollipops, brownies, cupcakes, and various sweets is enough to justify heading to tourist-trodden lands. Inside you'll find a full service restaurant, but there's also a walkup counter if you prefer the grab and go milkshake approach. Each milkshake is served overflowing with candy and sweets. The bar also features sweet-inspired drinks, like the Vanilla Chocolate cocktail. The food quality is impressive for a theme park area restaurant and is worth trying for dinner.
Know before you go: Self-parking in the parking garage is free for Florida residents after 6pm. Wait time can be a bit long for dessert, especially on the weekends. If you don't want to sit at a table, there's a walkup station for milkshakes.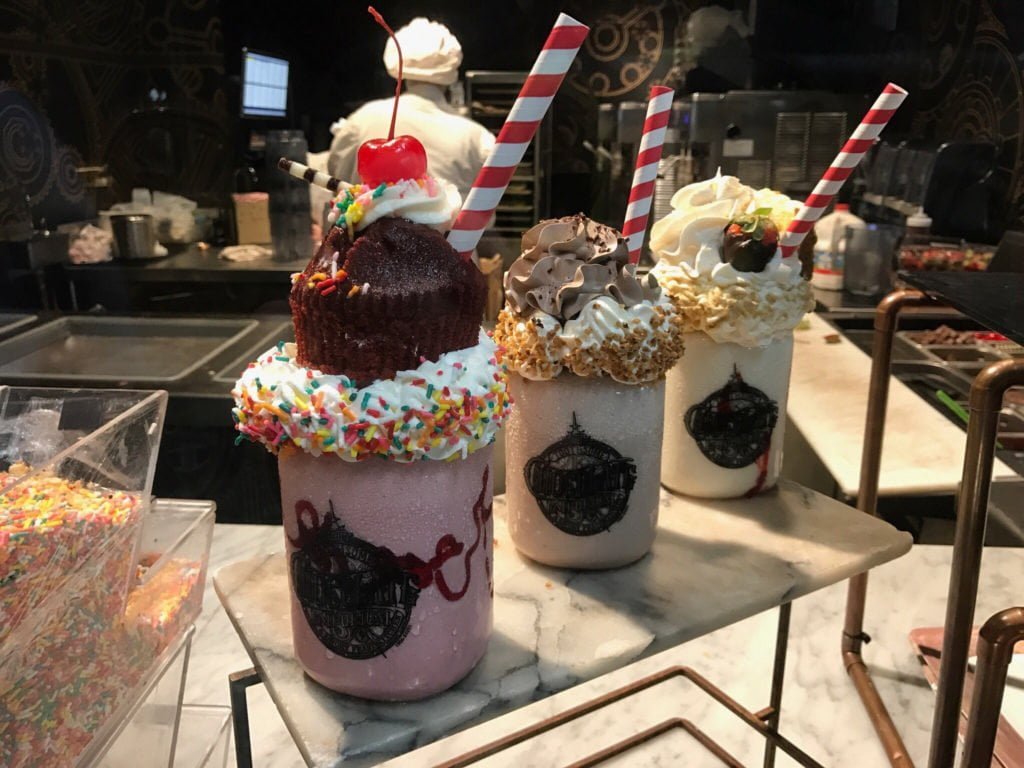 The Pop Parlour
Lake Eola and Thornton Park are well suited to date night, but a day with the girls is just as fun. When the Florida heat becomes borderline unbearable, nothing is more refreshing than a boozy pop from The Pop Parlour. Work up an appetite paddling around Lake Eola in a swan boat, then walk over to the bright & cheery popsicle shop for a cool treat. Boozy flavors include Watermelon Mojito, Tequila Sunrise, Mimosa, Bellini, and more. Several events in the area can round out your visit. Pair your pop with yoga in the park and the Orlando Farmer's Market on Sundays, monthly Thornton Park wine walks, and Tasty Takeover every Tuesday in the Milk District nearby.
Know before you go: While the website has a lengthy list of flavors, they rotate regularly. If there's a specific flavor you're after, check ahead of time to see if it's available.